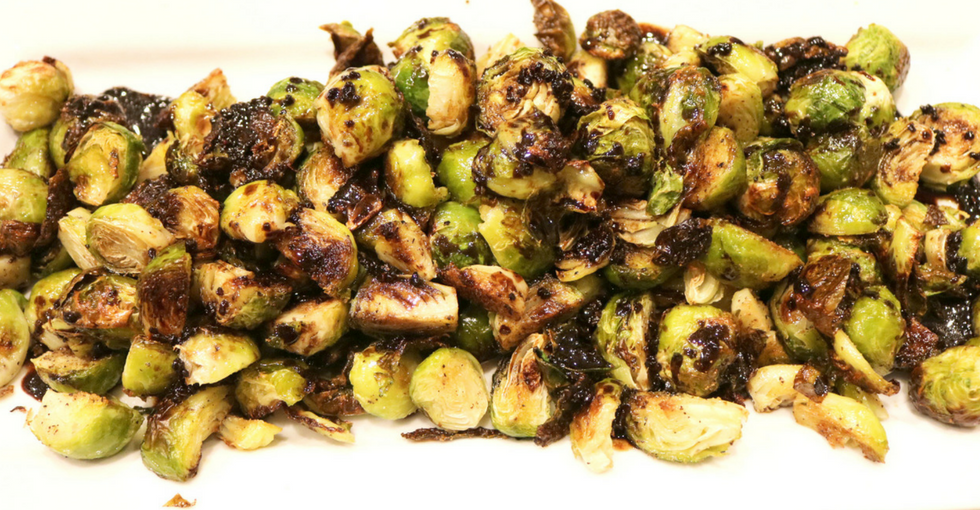 Balsamic Brussels Sprouts
As you all know I am a BIG, BIG fan of Brussels Sprouts. I love them roasted, with a hint of lemon, love them crispy, I even love them raw and in salads. This version though is a new FAVORITE and I have already made them 2 times since I first made them….they are that good.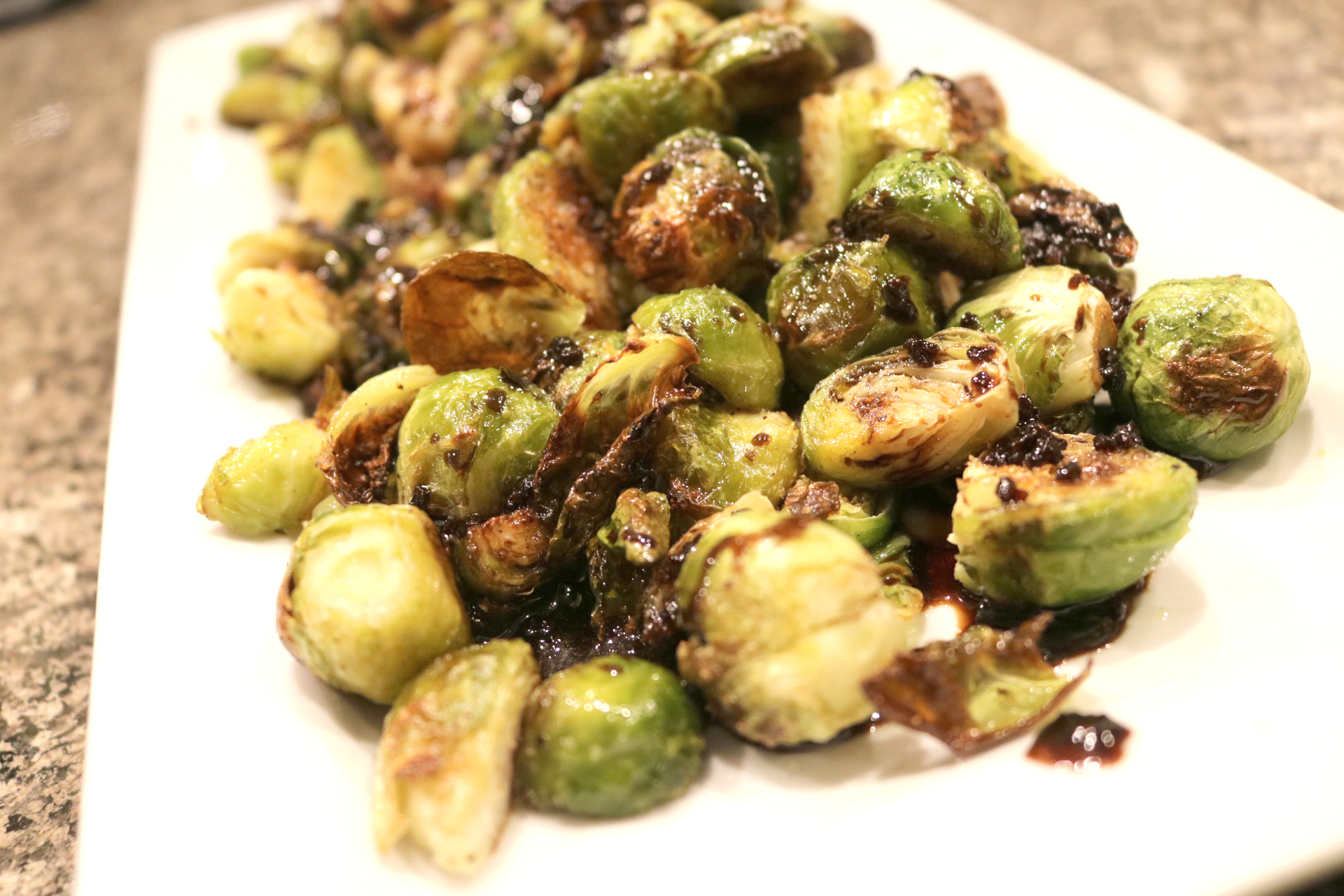 A little tangy surprise
I am all about a little tang. I love how it awakens my taste buds and gets me excited for the next bite. One of my favorite ways to bring a little tang into a dish is with balsamic vinegar…it is just so good.
I use a balsamic reduction (much like this one) in salad dressing, as a quick drizzle over grilled chicken or salmon, but on these brussels sprouts….OH MY WORD! Well, really it would be amazing over any roasted (or grilled) veggie but over brussels sprouts is my favorite.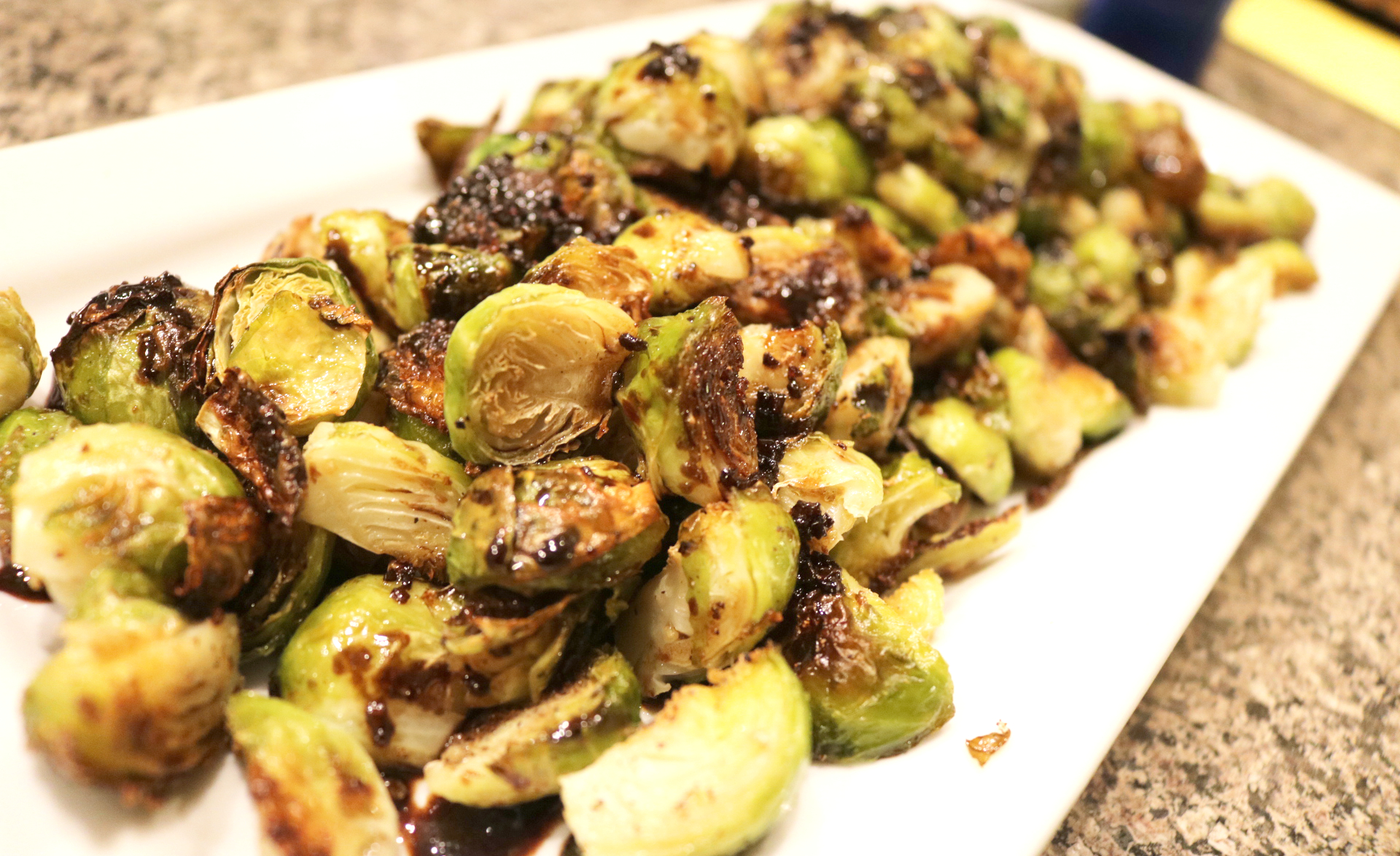 Don't forget the garlic
To make these sprouts something to remember I added garlic to the balsamic reduction. Yes garlic. Now I don't usually add garlic to my balsamic reduction but this time I did. It adds a little sweet bite to the bitterness and tang of each bite.
I used just straight minced garlic but you could use roasted garlic if you wanted to add just another layer of flavor.
Get the pan out
Chelle Chelle
Balsamic Brussels Sprouts
Everyone will be a Brussels Sprouts fan after they try these. They are quick, easy and loaded with tons of flavor.
15 minPrep Time
20 minCook Time
40 minTotal Time
Ingredients
1 lb Brussels Sprouts
1-2 tablespoons extra virgin olive oil
2 teaspoons salt
2 teaspoons pepper
1 teaspoons garlic powder
Balsamic Glaze
1/2 cup Balsamic Vinegar
1/2 cup brown sugar
2 garlic cloves, minced
2 teaspoons salt
1 teaspoon pepper
Directions
Preheat oven to 425
Line a rimmed baking sheet with parchment paper
Trim and cut sprouts
Place in a single layer onto prepared pan
Drizzle with olive oil, salt, pepper and garlic powder, tossing to make sure sprouts are coated evenly
Place into oven and roast for 20-25 minutes, tossing once or twice, to until edges are browned and sprouts are tender
While sprouts are roasting make balsamic glaze
In a small sauce pan stir together balsamic vinegar, sugar, garlic, salt & pepper
Bring to a boil and cook for 8-10 minutes or until sauce is reduced by half and sauce will coat the back of a spoon
Reduce heat to low and stir in butter
Remove sprouts from oven and place onto serving platter
Drizzle with balsamic glaze and serve
ENJOY!
7.8.1.2
419
https://sparklesnsprouts.com/2018/04/26/balsamic-brussels-sprouts/
All images are the property of Sparkles n Sprouts, to use image please contact the webmaster at michelle@sparklesnsprouts.com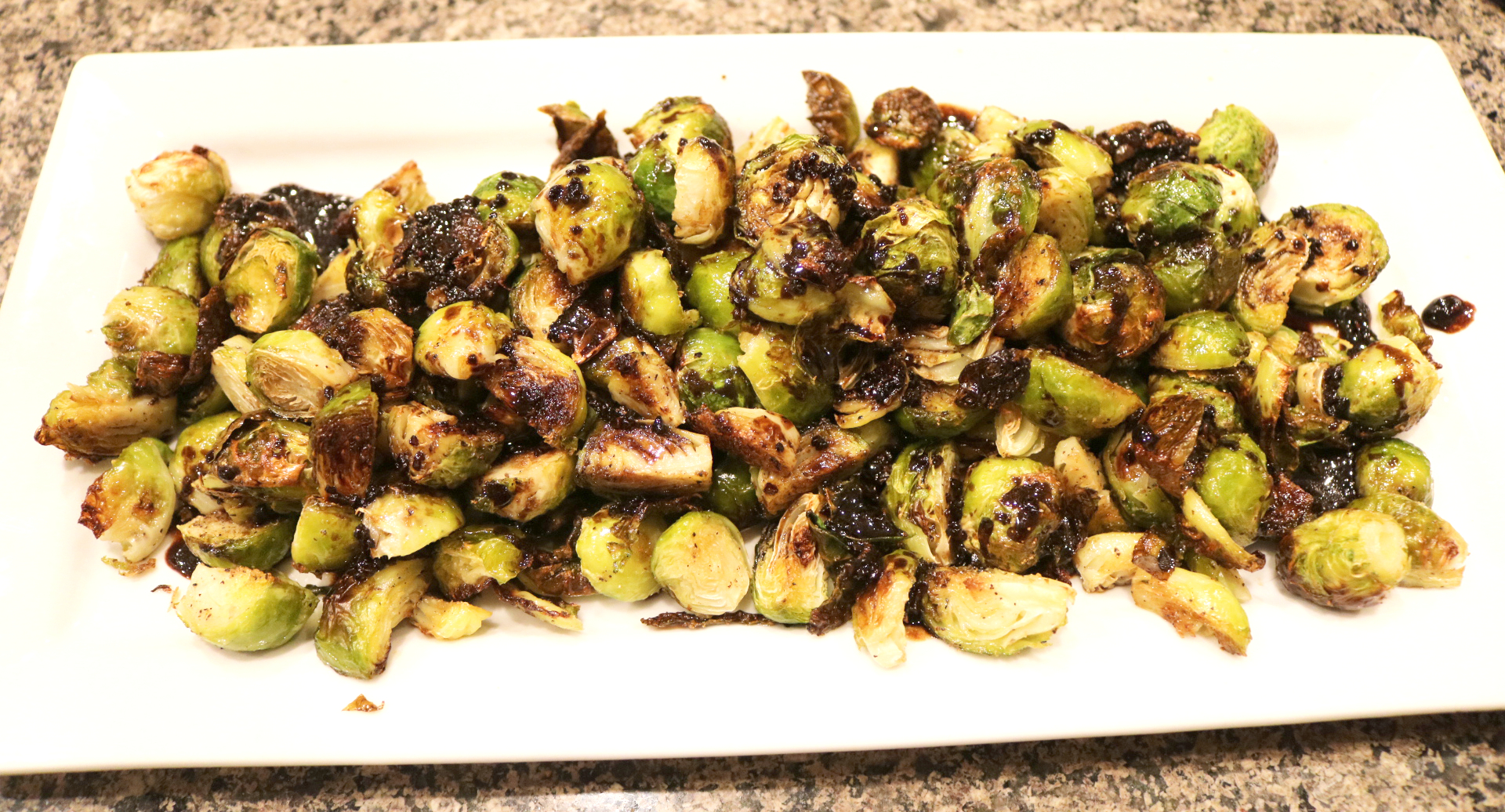 Give them a try
I understand not everyone is a lover of the Brussels Sprouts but trust me these deserve a try. They are loaded with tons of flavor and roasted to perfection. Each bite is a little bitter, a little tangy, a little sweet and a little charred…perfection.
They really are the perfect side!