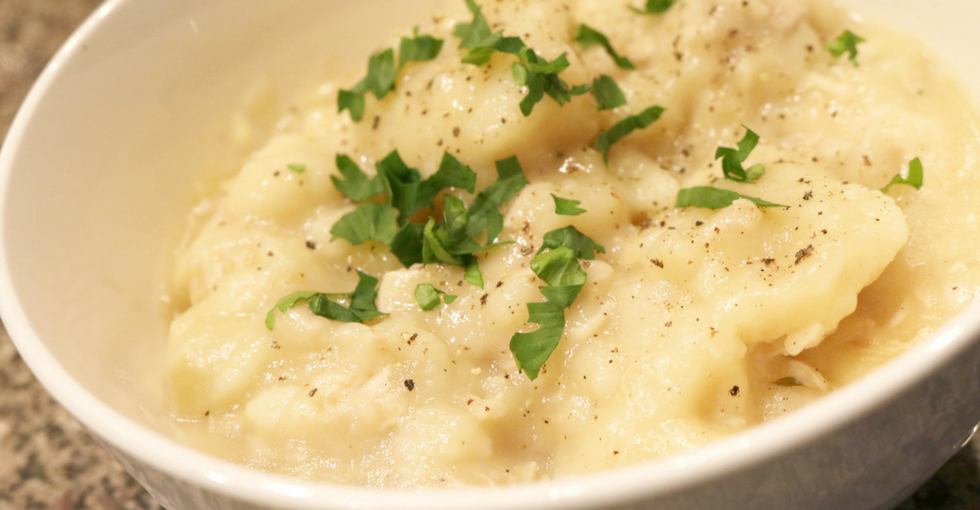 MeeMaw's Chicken n Dumplings
These last few weeks have been pretty trying. When I am under stress I tend to eat comfort food and one of my favorites is my MeeMaw's Chicken n Dumplings. Thankfully things seem to be calming down a bit and getting back to "normal" but I am still craving my favorite dish.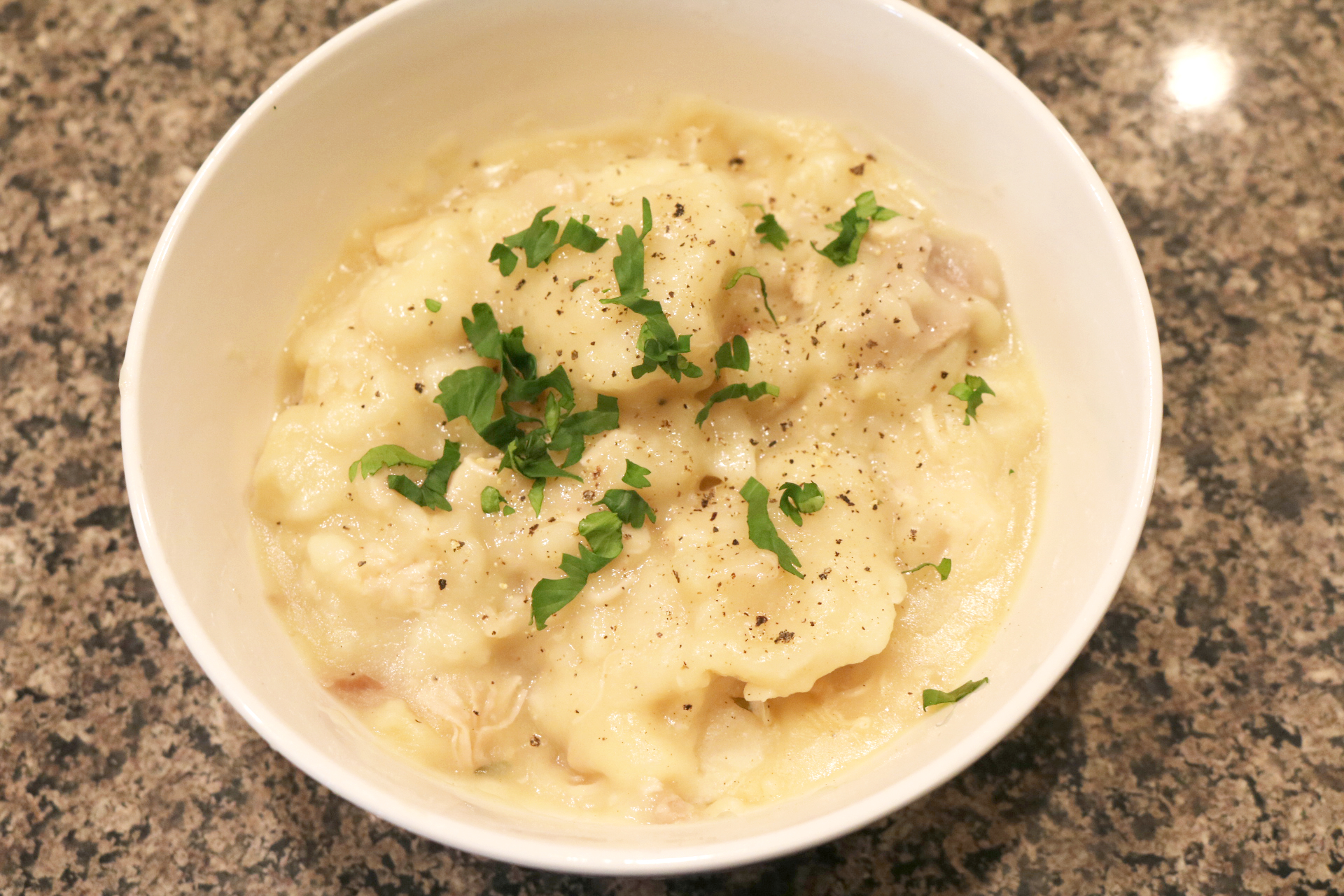 Super simple
Growing up I was not a fan of veggies. I would sometimes eat a green bean here and there but not much else. My MeeMaw being the best EVER never made us eat veggies. When we were at the farm she would make us anything we wanted and this was always my must have.
Being that she was the best ever she would make it without any veggies…it really was just chicken and dumplings. If you wanted to add in some carrots and celery or other veggies you definately could, for me though I still keep it super simple.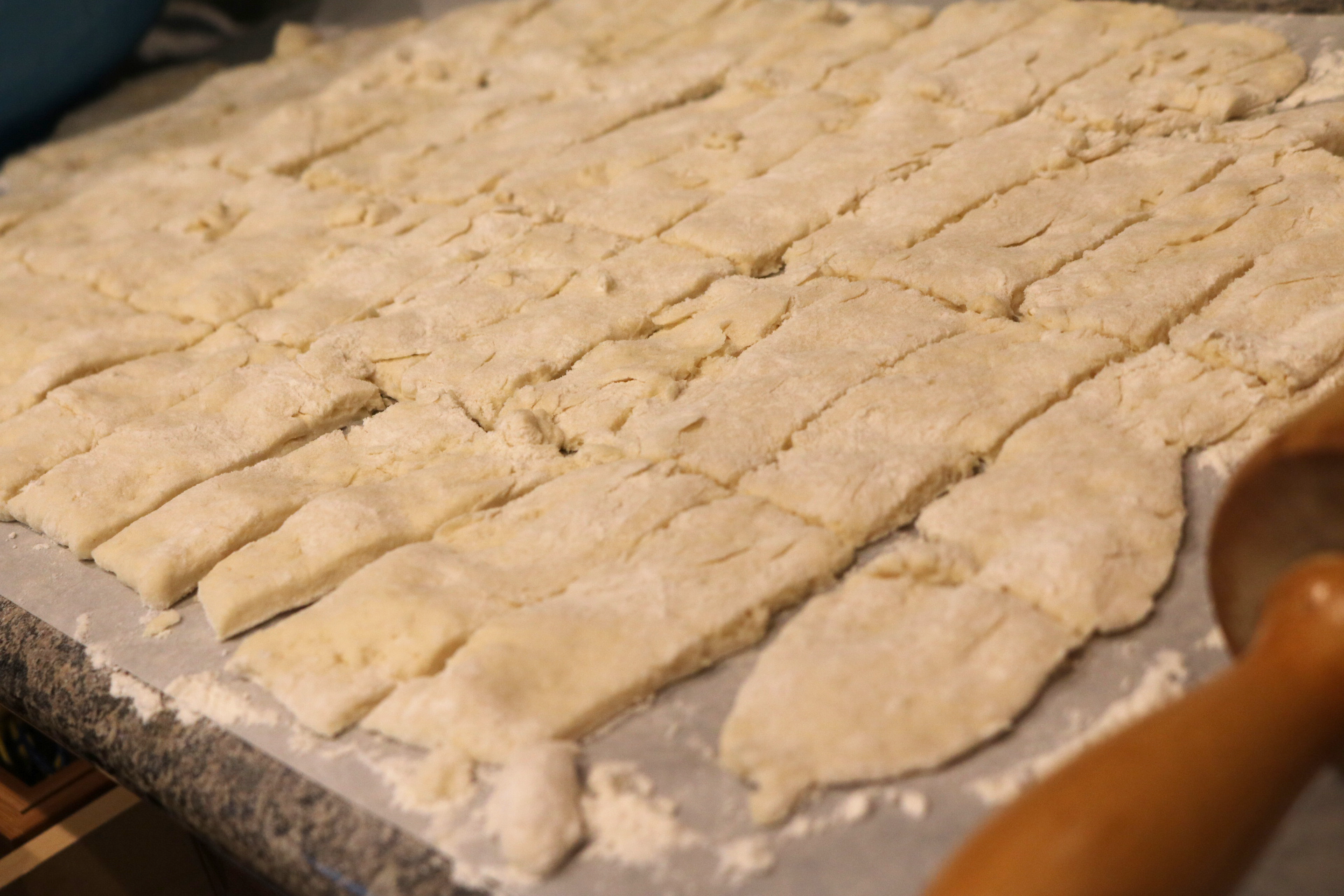 Oh the dumplings….
I always put my MeeMaw on a very tall pedestal growing up. I thought she made EVERYTHING from scratch and never messed up anything she made. Well, as I got older she started sharing some of her "secrets" with me.
She told me about the time she used salt instead of sugar in cookies one time and didn't taste them before she gave one to my grandad and he almost got sick. she also told me about another time thats he forgot to turn on the oven and then fibbed and said she was so busy she didn't have time to cook the roast so she ordered out. Her "secrets" helped me feel normal…but when she told me about the dumplings there may have been few tears involved.
In my mind she always made the dumplings from scratch (like real scratch) and the dough had to rest and thats why it was always ready to be rolled out when it was time to cook. Well, let's just say that is what my MeeMaw wanted me to think. Really, she always made them from bisquick just didn't want to ruin my impression too soon. Once I learned the truth and moved past my complete shocked, I realized it didn't matter because they were still AMAZING!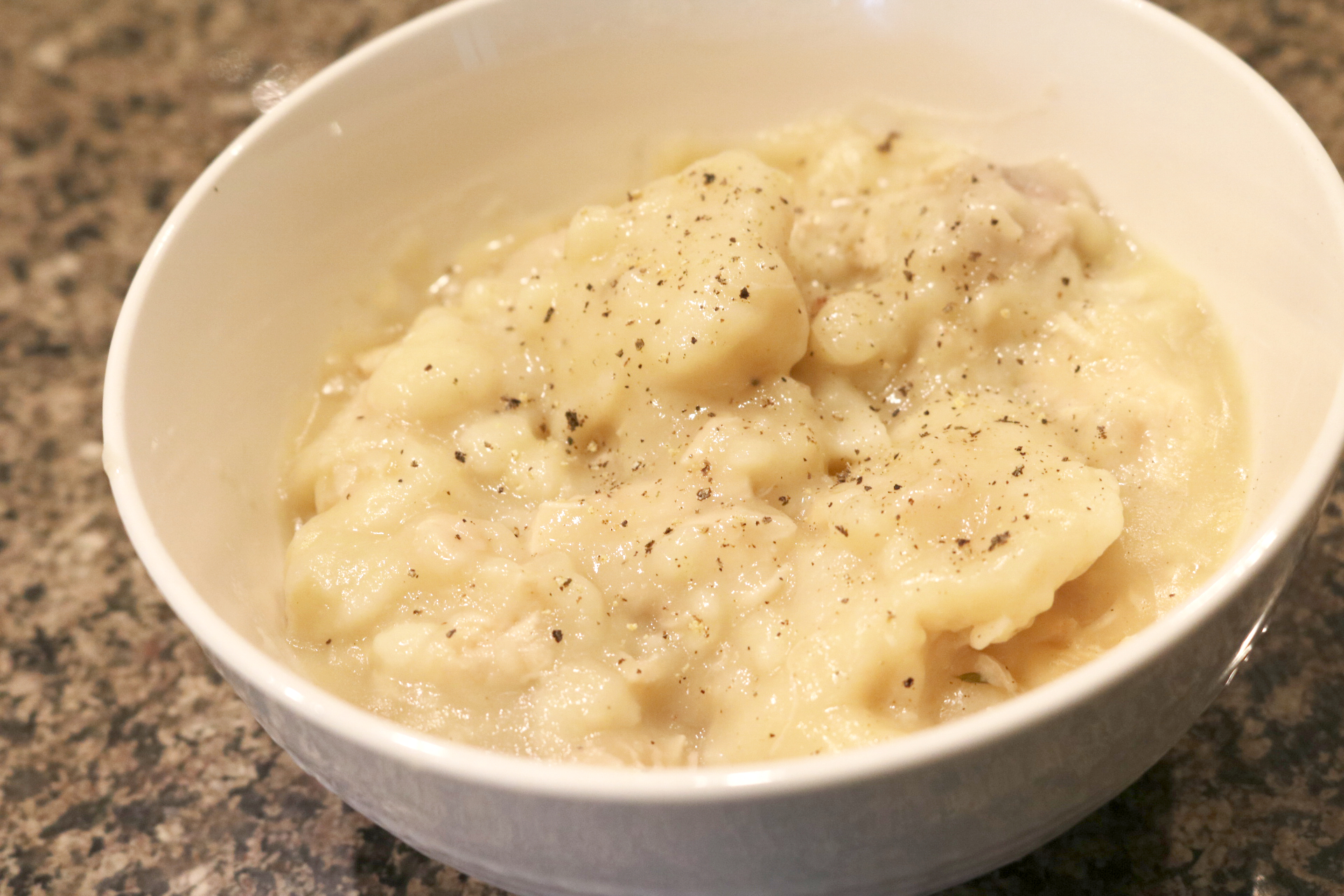 Comfort all the way
Chelle Chelle
MeeMaw's Chicken n Dumplings
A hearty family favorite that is so easy to make but tastes like it took you all day.
15 minPrep Time
1 hr, 25 Cook Time
1 hr, 45 Total Time
Ingredients
8 cups chicken Stock (or broth)
1 onion, cut into quarters
4 garlic cloves, smashed
Fresh Rosemary, Thyme & bay leaf wrapped together with a string
2-3 teaspoons salt
2-3 teaspoons pepper
1 rotisserie chicken, deboned & cut up (skin removed)
2 cups Bisquick
2/3 - 3/4 cups whole milk
2 teaspoons salt
1 teaspoon pepper
Directions
In a large stock pot bring chicken stock, quartered onion, smashed garlic cloves, herbs, and 2 teaspoons of salt & pepper to a boil
Cover reduce heat to a simmer and let cook for 1 hour (or use your own homemade chicken stock and just bring to a low boil)
Remove onion, garlic and herbs
Add in cut up chicken after 1 hour and let simmer while you make the dumplings
In a medium bowl stir together bisquick, milk salt & pepper until just combined
On a floured surface roll out dough until about 1/4 inch thick
Using a sharp knife cut into strips about 2 inch's wide and 3 inch's long
Let rest for 5-10 minutes while brining stock to a boil
Gently drop dumplings into stock, moving dumplings around as needed to make room
Cook uncovered for 10 minutes, and then cover and cook another 10 minutes or until dumplings are firm enough to your liking
Serve immediately with mashed potatoes or your favorite side
ENJOY!
Notes
You can add in veggies, such as carrots, celery and peas and leave in the stock when you add in the dumplings
7.8.1.2
356
https://sparklesnsprouts.com/2018/04/08/meemaws-chicken-n-dumplings/
All images are the property of Sparkles n Sprouts, to use image please contact the webmaster at michelle@sparklesnsprouts.com

Dinner is done
This is a must make for dinner very soon. It is the perfect comfort food that everyone is sure to LOVE!