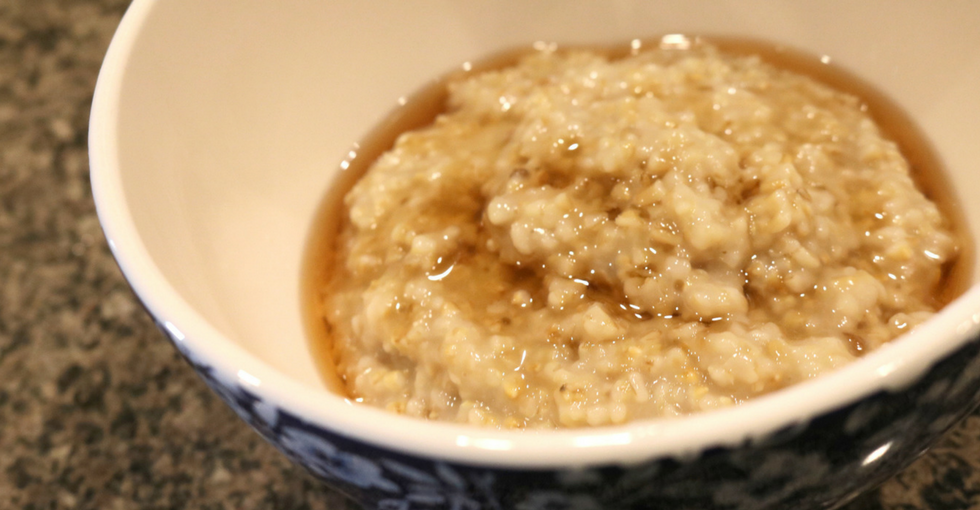 Instant Pot Steel Cut Oats – Yes Instant Pot
Breakfast can be such a challenge sometimes. You get up late, or the kids are running late, or your just not in the mood to make anything or what you really want you don't have time to make….like steel cut oats. Well I am glad you stopped by…I am here to help you with all the above.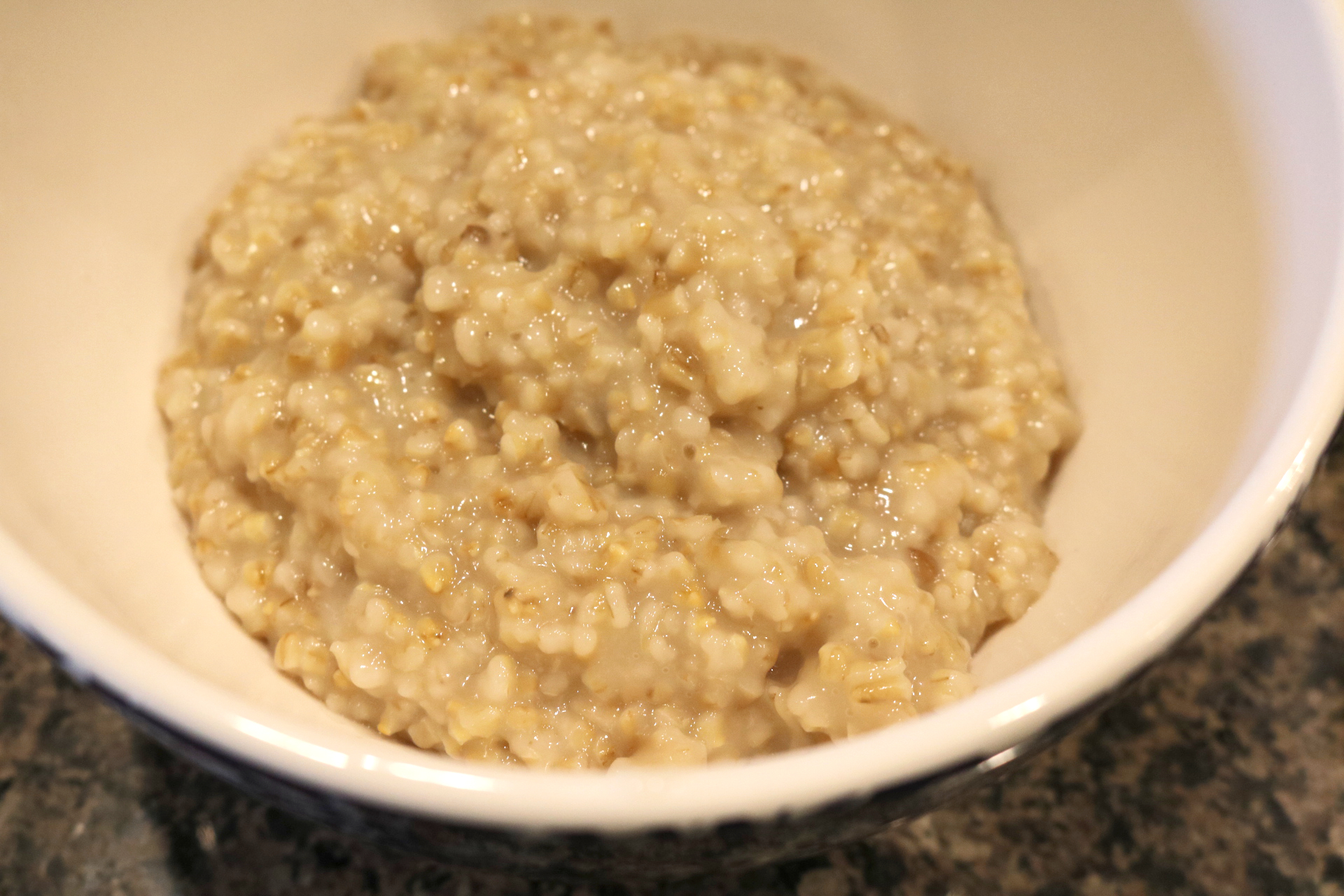 Steel cut in under 30…minutes
Have you ever tried to make steel cut oats for breakfast? Before Instant Pot (BIP) I would have to plan out the making of my favorite oatmeal. I would either put in the slow cooker overnight or I would make them on a rainy Sunday afternoon when I didn't have anything else going on.
Well all that has changed now.
Now you can whip up a batch of steel cut oats in under 30 minutes and all in the instant pot. Just one more reason why I am obsessed with this handy kitchen love.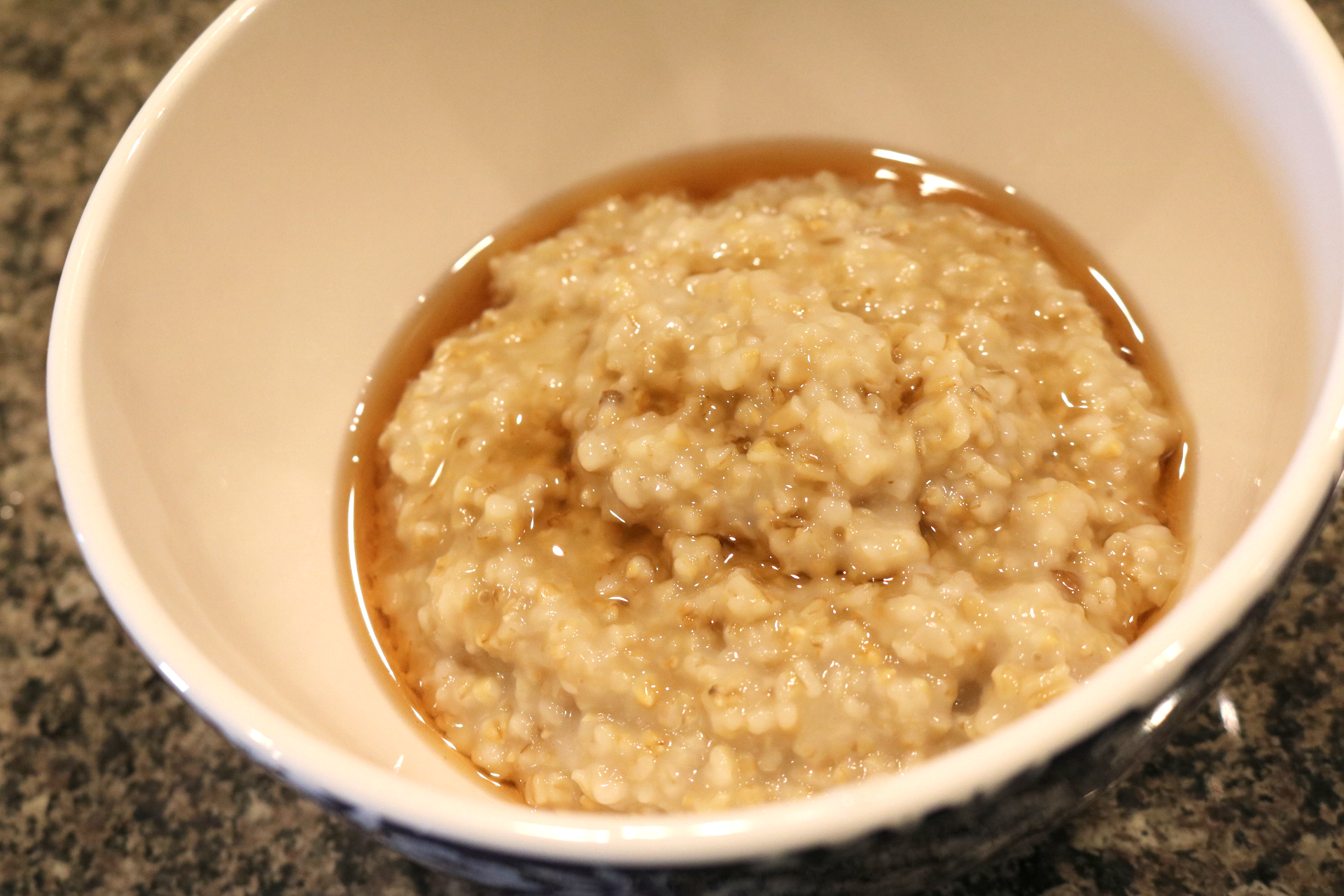 My must have…
My secret (well not so secret) is to add salt to the oatmeal. Just like in baking a little salt really helps to accentuate the chocolate or sweet in a dessert salt also does the same in oatmeal. It brings out a bite and richness in the oatmeal that you will miss if you don't add it in.
Don't believe me…thats ok…try it.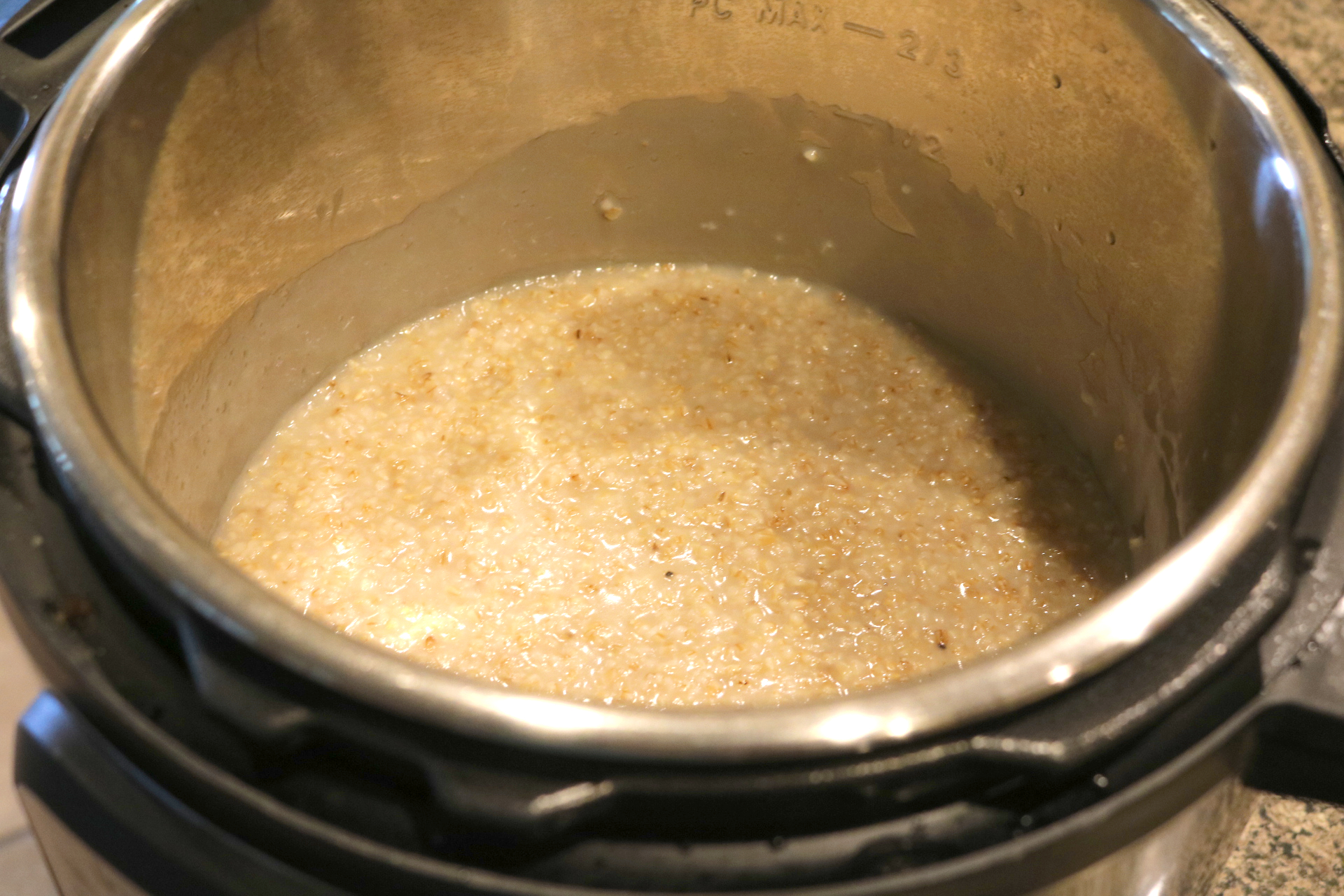 It starts with water
One thing I learned very early on in my Instant Pot world is to NOT put dairy in the pot when cooking. That means no milk, cream or cheese. It will burn and ruin your dish and that is no good.
If you prefer a creamier and richer oatmeal you can stir in milk or cream after it is done cooking and it has cooled down for a few minutes. Or you can add it in as you reheat the oatmeal.
A must have breakfast
Chelle Chelle
Instant Pot Steel Cut Oats
A quick and easy Steel Cut Oat recipe that you have done in less than 30 minutes. This is my go to steel cut oat recipe.
5 minPrep Time
4 minCook Time
25 minTotal Time
4.5 based on 2 review(s)
Ingredients
1 cup steel cut oats
3 cups water (do not use dairy as it will burn)
1/4-1/2 teaspoon salt
Toppings & Add-In's
Milk
Brown Sugar
Cinnamon
Fruit
Berries
Nuts
Directions
Spray the inside of your Instant Pot with nonstick spray
Add in oats and then water, stirring to combine
Sprinkle salt over top
Close and lock lid
Make sure the lid is in the sealing position
Set on High for 4 minutes
After it is done let it release naturally, whole process start to finish should be around 20-25 minutes
Once release is done remove lid and stir several times
Let cool to room temperature for thicker oats, or serve now with any additional toppings you prefer
Store any remaining oats in the refrigerator, after they have come to room temperature, in a sealed container for up to 1 week
To reheat add in a little water or milk and heat in microwave for 1-2 minutes, stirring every 30 seconds until desired temp is reached
Notes
Only use water in the Instant Pot, stir in dairy after it is cooked as it will burn during the cooking process
7.8.1.2
405
https://sparklesnsprouts.com/2018/03/04/instant-pot-steel-cut-oats-yes-instant-pot/
All images are the property of Sparkles n Sprouts, to use image please contact the webmaster at michelle@sparklesnsprouts.com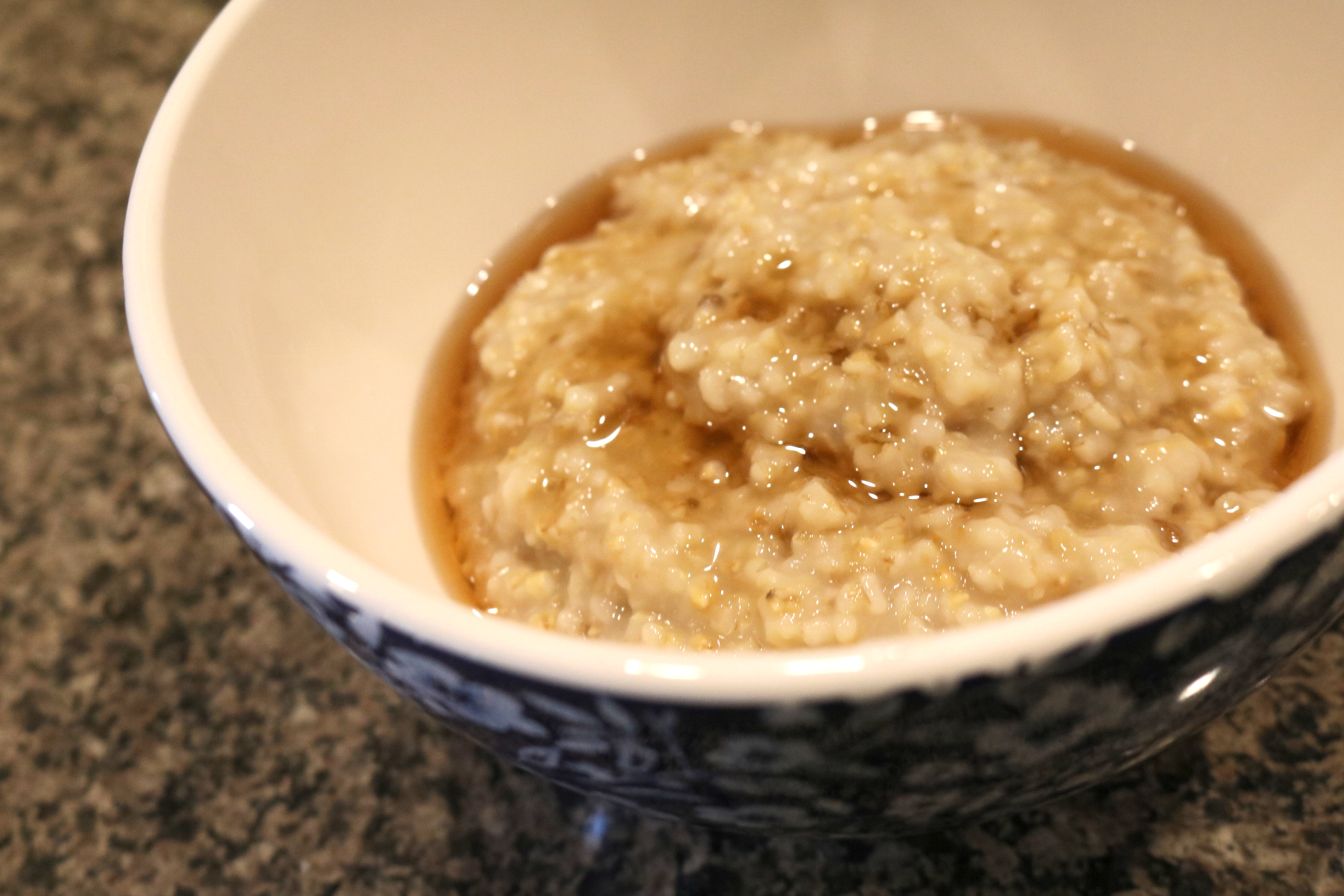 I keep it simple
When it comes to toppings or add-in's I keep it super simple. I am a little maple syrup and maybe a little brown sugar or cinnamon and that is all. I know some people like fruit, berries and or nuts in there as well.
However you like your oatmeal I know you will love this quick and super easy new way to make steel cut oats.
Pin it NOW so you don't lose it!