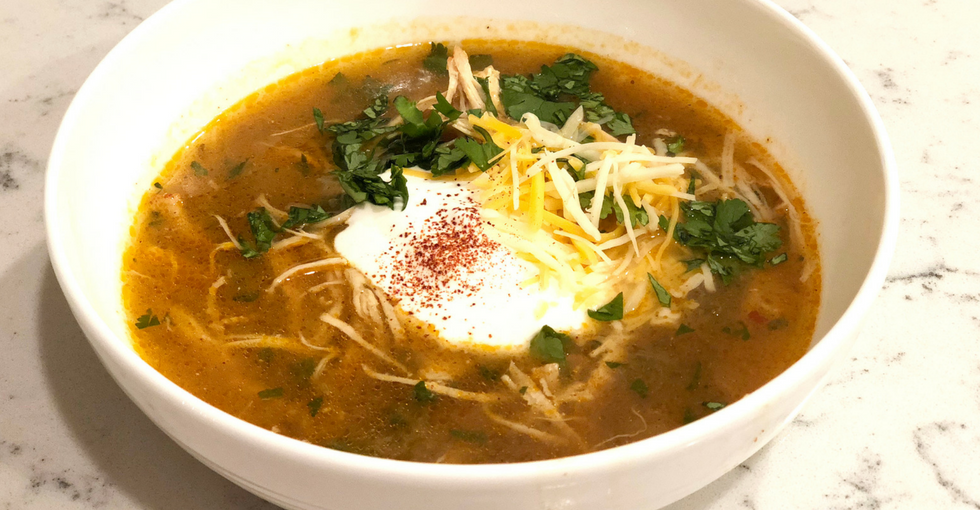 Instant Pot Green Chile Enchilada Soup
Yep, I jumped on to Instant Pot bandwagon over the Holidays….and let me tell you I am loving it. Not only does it cut down on cooking time in general, it is fun. Yes I said fun. You literally can cook almost anything in there and it turns out amazing.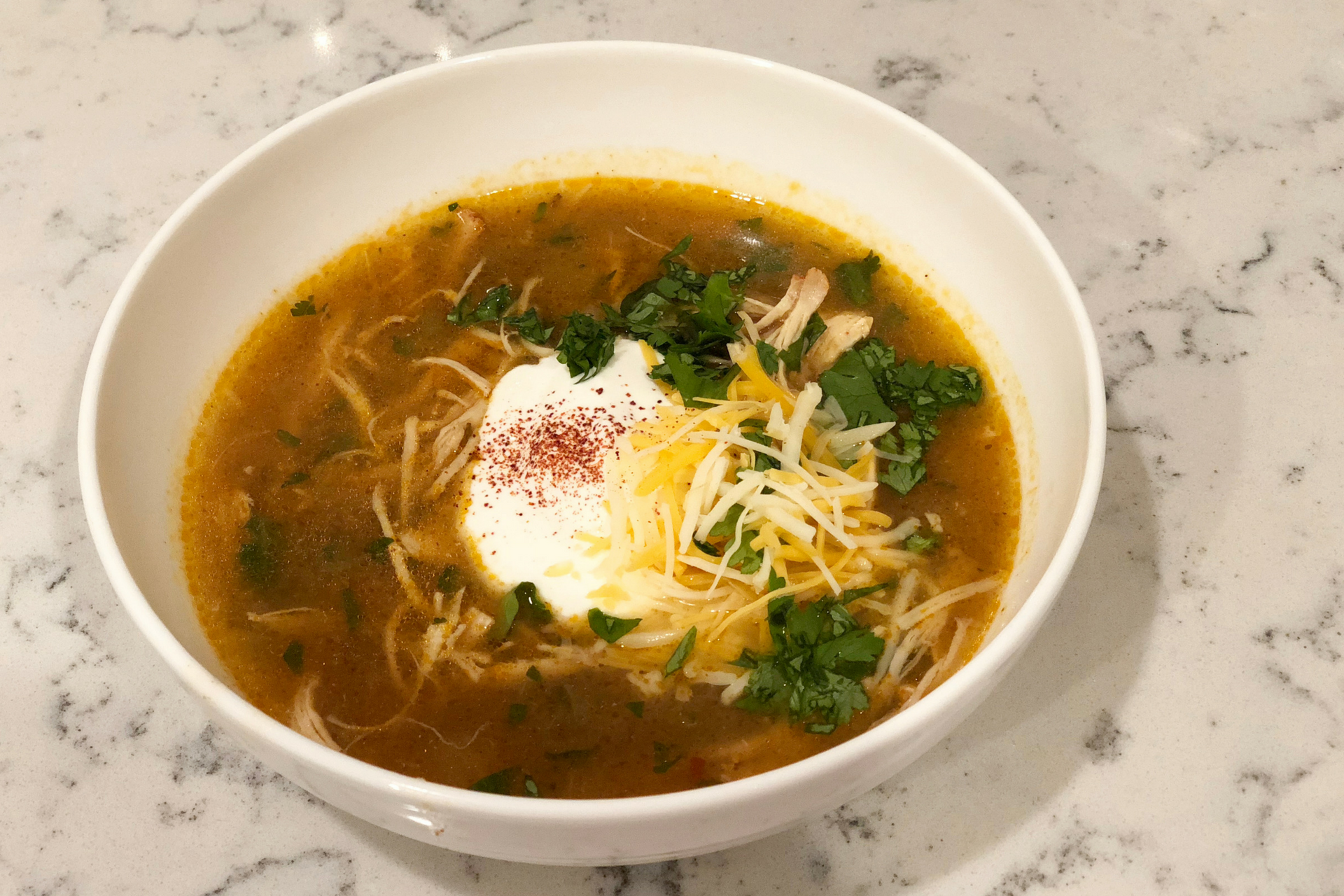 Delicious and Easy
I am a big fan of soup, especially on cold winter days and now I even love soup more. Making soup in the Instant Pot makes it super quick and easy, and OH SO GOOD! Even better it doesn't take too many ingredients to make this recipe so, so good.
What I have found as I have experimented with the Instant Pot is that the flavors come together to make for a delicious meal without a lot of prep or ingredients. Make sure you keep checking back for some additional recipes for this amazing new toy, I mean tool. Yes, I am OBSESSED!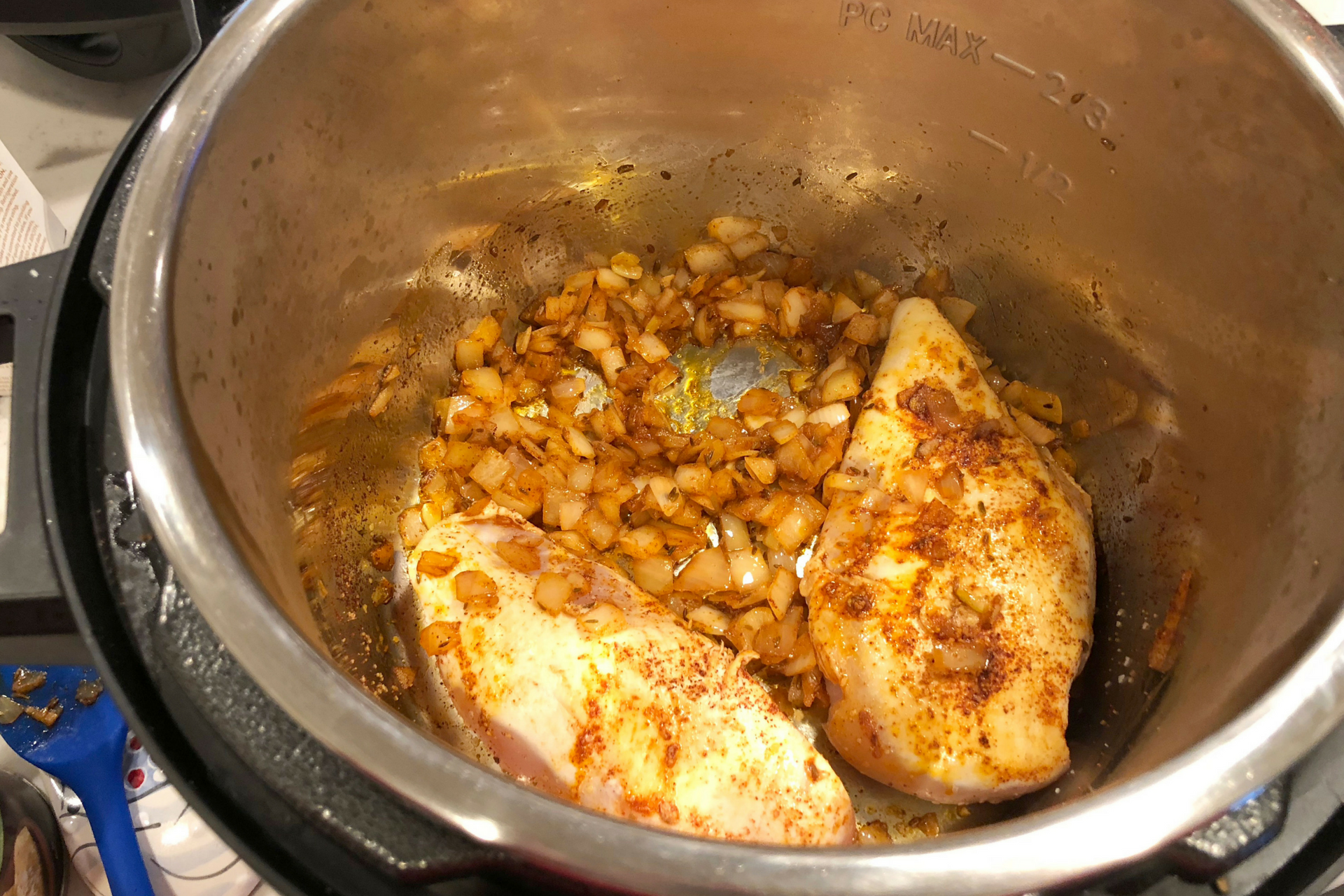 All in one pot
The beauty of the Instant Pot is you can sauté, brown and cook all in the same pot. This not only make sit super easy but it also helps to intensify the flavors even more. As everything cooks in the high pressure all the delicious flavors meld together. You can do this on the stove or in a slow cooker, it would just take A LOT longer.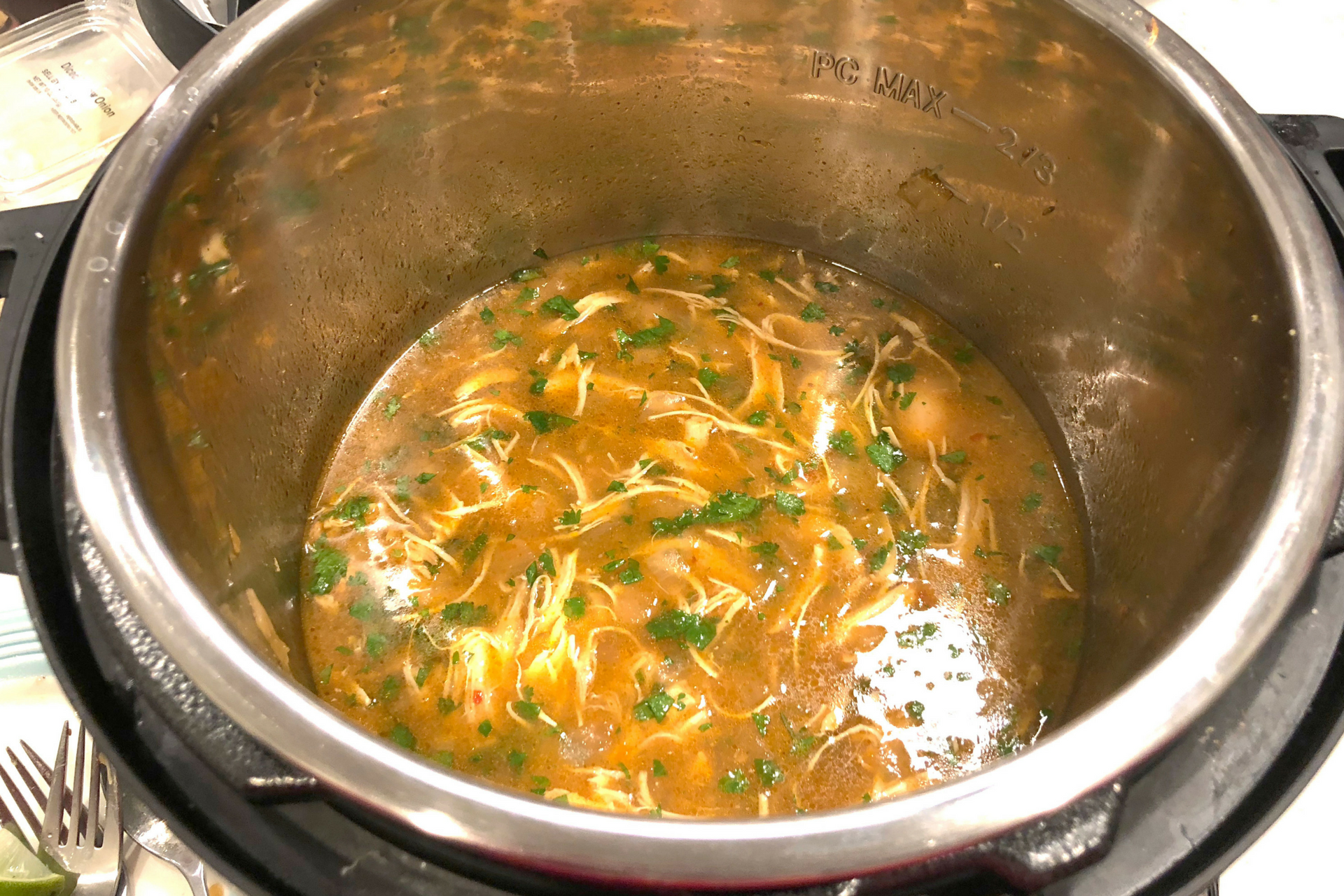 So many options
For this soup I went with green chili enchilada sauce, but you could use red if you wanted. I chose green just for something different, and I prefer it. I like the hint of cilantro and lime in the sauce, especially when paired with chicken.
You could also add in some corn or black beans if you wanted to bulk it up a bit more. I made this at my brother and sis-in-law's house and he is not a fan of beans, but for me I would add them in. Just drain them and rinse well and then add in with the chicken stock. You could also add in bell peppers or minced garlic with the onions if you wanted.
Go ahead and make it…you know you want too
Chelle Chelle & Mary Mary
6 servings
Instant Pot Green Chile Enchilada Soup
A light but hearty enchilada soup that is loaded with tons of flavor and comes together in no time
5 minPrep Time
30 minCook Time
45 minTotal Time
Ingredients
1 tablespoon extra virgin olive oil
1 onion, chopped
2 teaspoons salt
2 teaspoons pepper
2 teaspoons chili powder
1 teaspoon garlic powder
1 teaspoon cumin
2 boneless, skinless chicken breasts
1 teaspoon salt
1 teaspoon pepper
1 teaspoon chili powder
2 cups green chili enchilada sauce (low carb for Keto)
2 cups chicken stock
2 limes, juiced
1/4 - 1/2 cups chopped fresh cilantro
Toppings
Sour Cream
Shredded Cheese
Tortilla Chips
Fresh Cilantro
Limes
Pico de Gallo
Directions
Set Instant Pot to saute
Add in olive oil, onion, salt, pepper, chili powder, garlic powder and cumin, stirring to combine
Saute for 4-5 minutes, or until onions begin to soften
Season chicken with additional salt, pepper and chili powder
Move onions to one side and place chicken into instant pot
Let saute for 3-4 minutes per side, or until just browned
Switch setting to manual, high and stir in enchilada sauce and chicken stock
Cook for 20 minutes
Release steam valve and carefully remove lid
Stir in lime juice and chopped cilantro
Ladle into bowls and top with any toppings you would like
ENJOY!
Notes
* You can make this in a slow cooker, just make add everything in (except the cilantro and lime juice) once the chicken has been browned and cook on low for 6-8 hours, or until chicken shreds easily
** Each serving is 4 net Carbs as calculated on Carb Manager App
7.8.1.2
398
https://sparklesnsprouts.com/2018/01/12/my-new-instant-love/
All images are the property of Sparkles n Sprouts, to use image please contact the webmaster at michelle@sparklesnsprouts.com

Perfect for tonight
With the temps dropping this soup is a perfect fix for dinner tonight. Trust me this will be a favorite with all your friends and family.
My brother said it was the best he has ever had…I mean you have to try it now.