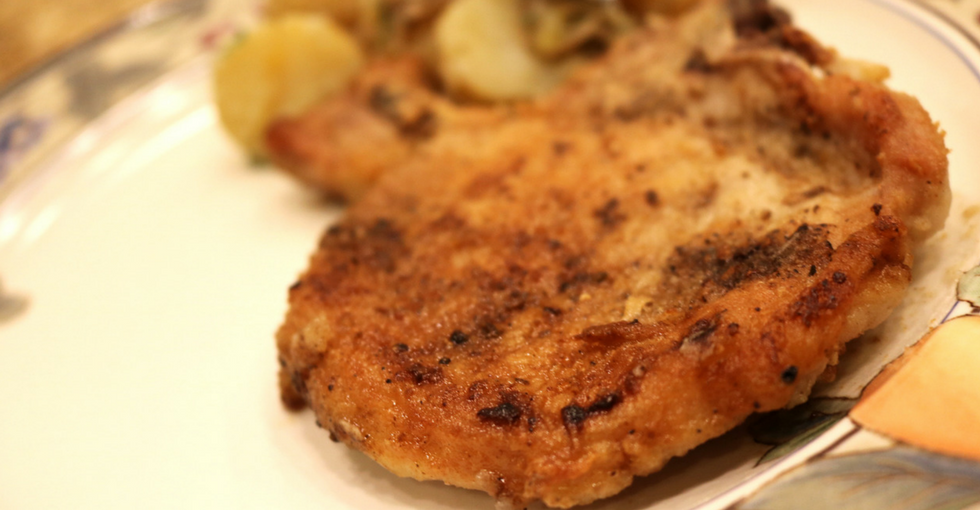 a little country goodness on your table
Ok, ok I know it is the New Year and that means it is time to get all healthy again…and while I agree I have to share this super yummy (maybe not so healthy) recipe. Trust me you will want to pin this and keep it in your back pocket for a dinner to remember.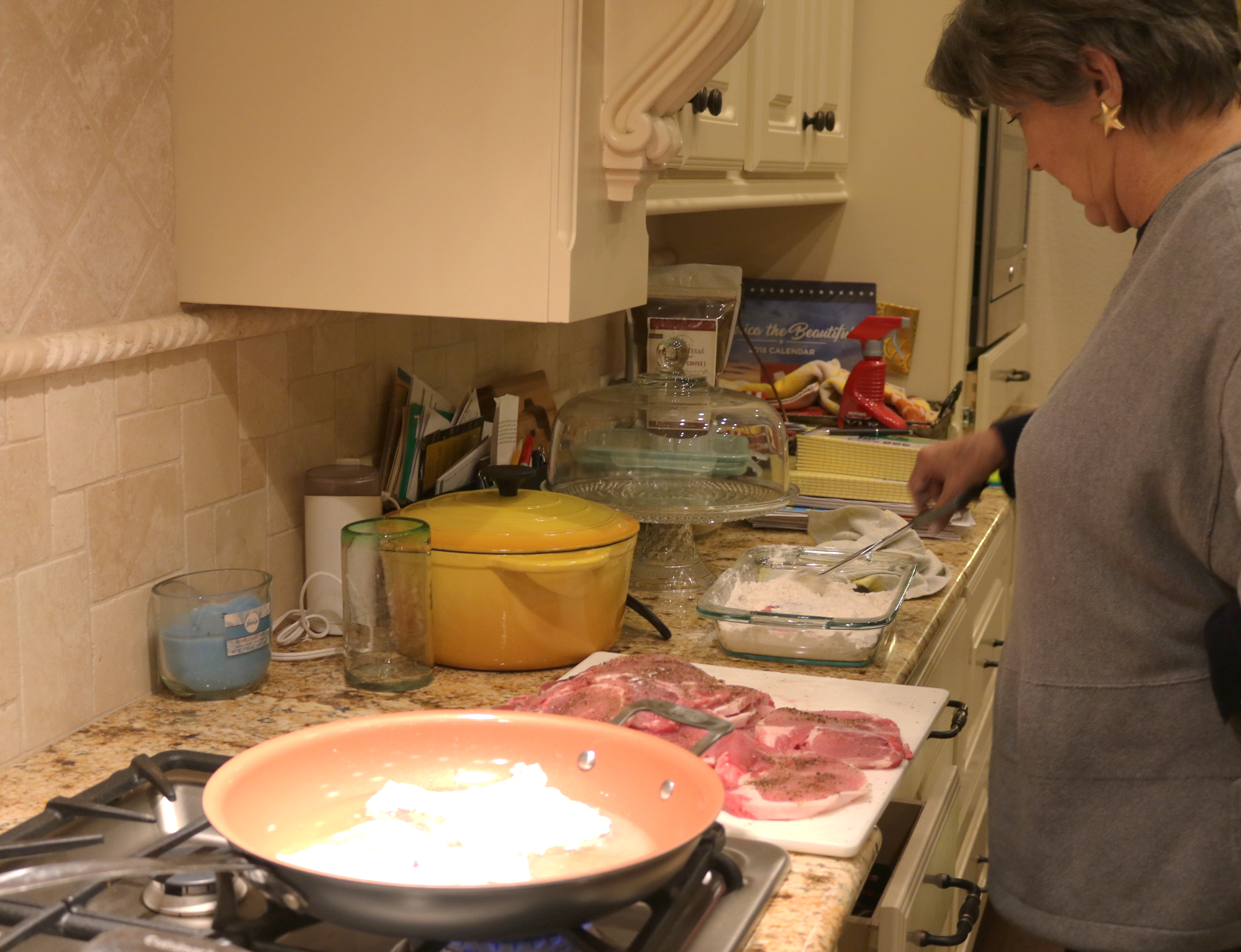 It all started with my Godmother, SandyJones
My niece and nephew have the cutest names for my Godparents. They call my Godfather, Jonesy and my Godmother SandyJones. Now while her name is Sandy Jones the way they say it is all one name, SandyJones. It really is just so cute.
The first thing you need to know about SandyJones is that she is an AMAZING cook and anytime we can eat her food we are in. Just a few days ago, New Years Day actually, we were enjoying some family time together eating pulled pork sandwiches and someone mentioned SandyJones country fried chops. Immediately my brother asked when we could have them and she said the next day. He got so excited and I have to tell you I was super excited too!!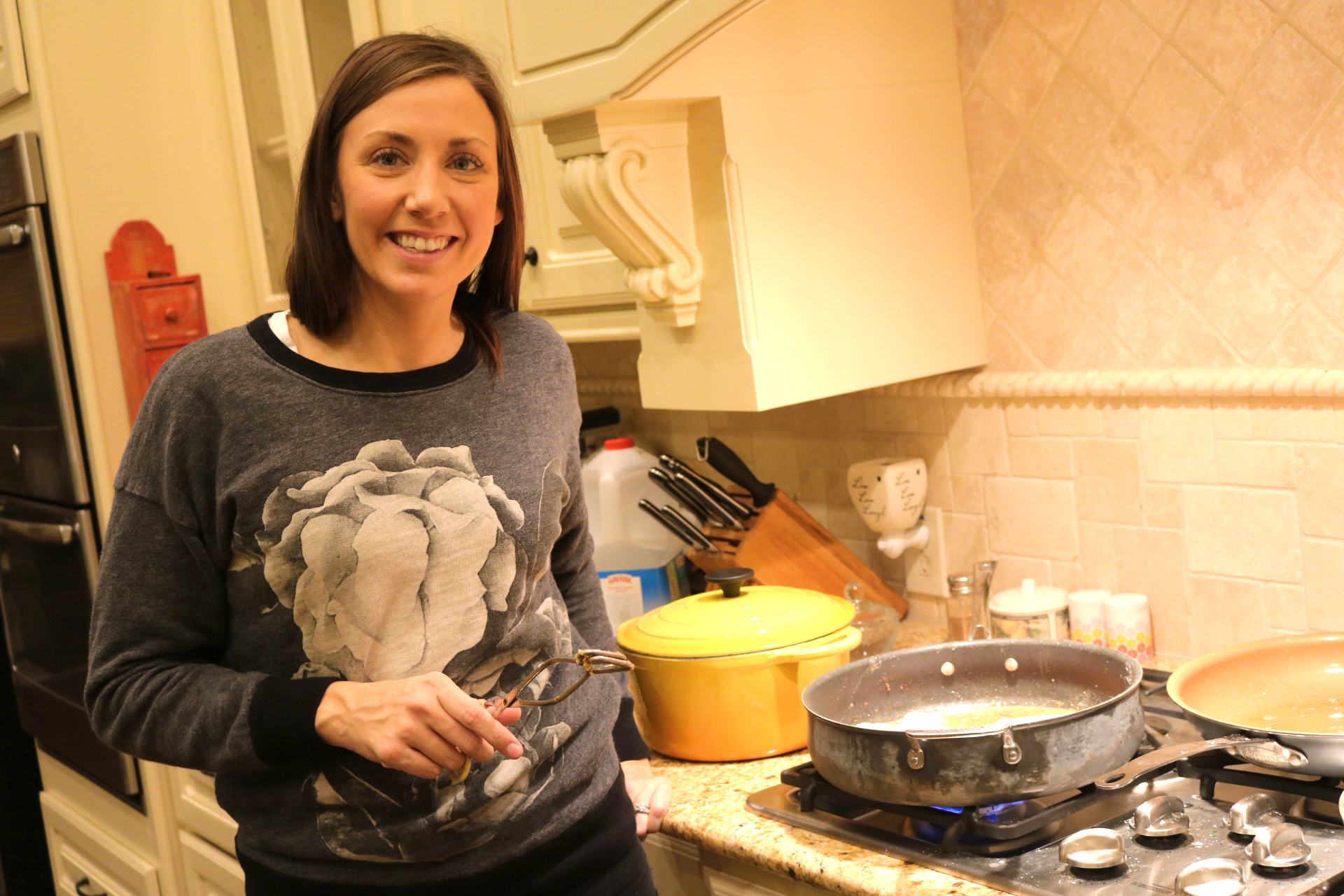 Sharing the Love
Each time SandyJones fixes one of our favorites Mary and I always try to look over her shoulder. We figure we better learn how to make all this yummy food, so one day we can return the favor. Well this time she let Mary get in on the action and actually make the pork chops.
The key to this recipe is getting the oil hot enough before you add in the chops and making sure the chops are lightly coated. If they are battered to much they become more like a chicken fried steak pork chop. I love that sometimes but these are my favorite pork chops for sure.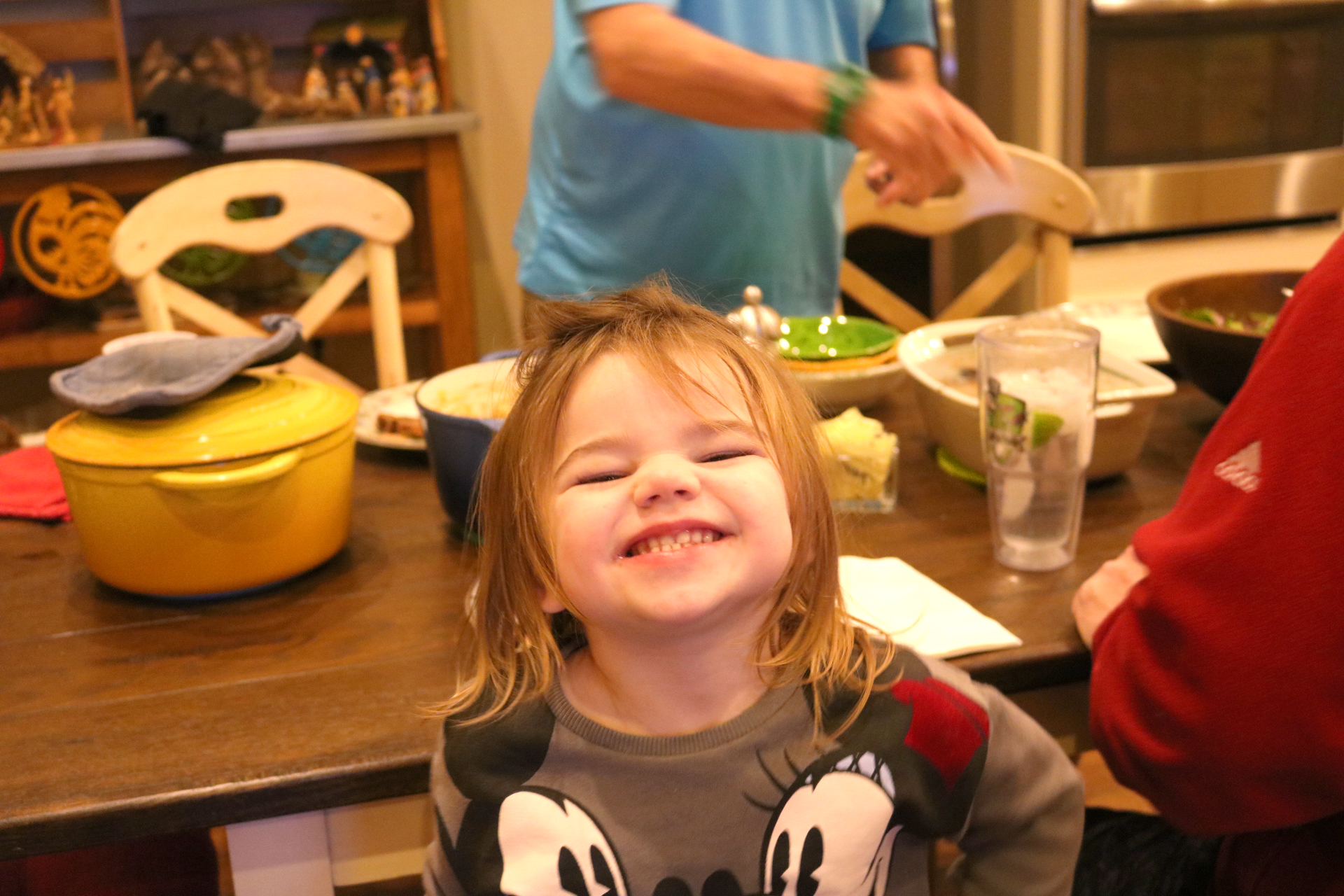 As you can see my niece was a little excited for this dinner as well….trust me it is a favorite with everyone.
Time for some chop love…
Sandy Jones
8-10 pork chops
Country Fried Pork Chops
Lightly pan fried pork chops that are perfect for a quick weeknight dinner that everyone is sure to love
10 minPrep Time
8 minCook Time
20 minTotal Time
Ingredients
3-4 pounds thin cut, bone in pork chops (no more than 1/2" thick)
1-2 cups flour
2 teaspoons salt
2 teaspoons pepper
1 teaspoon all purpose seasoning
Vegetable oil for frying
Directions
Pat chops dry with a paper towel
In a large dish or plate combine flour, salt, pepper & seasoning
Dip chops into flour mixture, shaking off excess flour (you want just a light coating not a thick one like you would use for chicken fried chops)
Set aside
In a large skillet, with a flat bottom, heat 1/4" oil until sputtering
Add in chops, very carefully, and cook until browned, about 3-4 minutes and then flip
Cook on 2nd side for 2-3 minutes, or until browned and cooked through
Remove to pan, lined with paper towels to absorb excess oil
Repeat process adding more oil as needed
Serve and ENJOY!
Notes
You can add in some cayenne pepper or cajun seasoning for a little extra kick
7.8.1.2
397
https://sparklesnsprouts.com/2018/01/04/a-little-country-goodness-on-your-table/
All images are the property of Sparkles n Sprouts, to use image please contact the webmaster at michelle@sparklesnsprouts.com
A treat for everyone
I know you may be trying to start 2018 off with a healthy bang but trust me you need to pin this, or print it or save it to your home screen so you can get to it when it is time for a treat. Not only are they delicious but they come together super quick making them a perfect weeknight dinner option.
Trust me these are a treat worth waiting for (or enjoying now if your already done with your healthy resolution, or never made it like me).
Pin this now so you don't lose it!