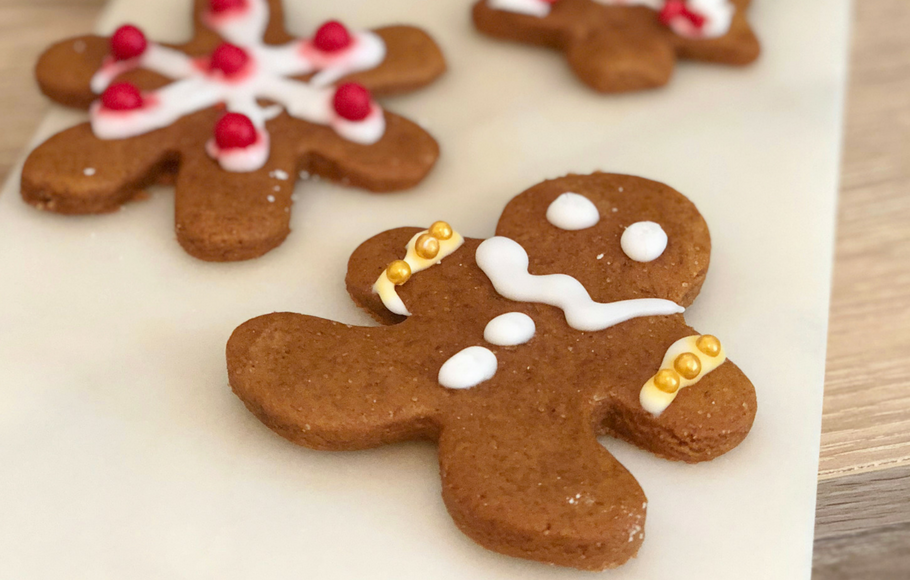 It's more than just a gingerbread man
This past weekend I got to watch my niece and nephew for a night and making cookies was on the menu for sure. Not too long ago I was at World Market and found this great pack of sprinkles that had a little bit of everything from cinnamon dots to metallic sprinkles and everything in between.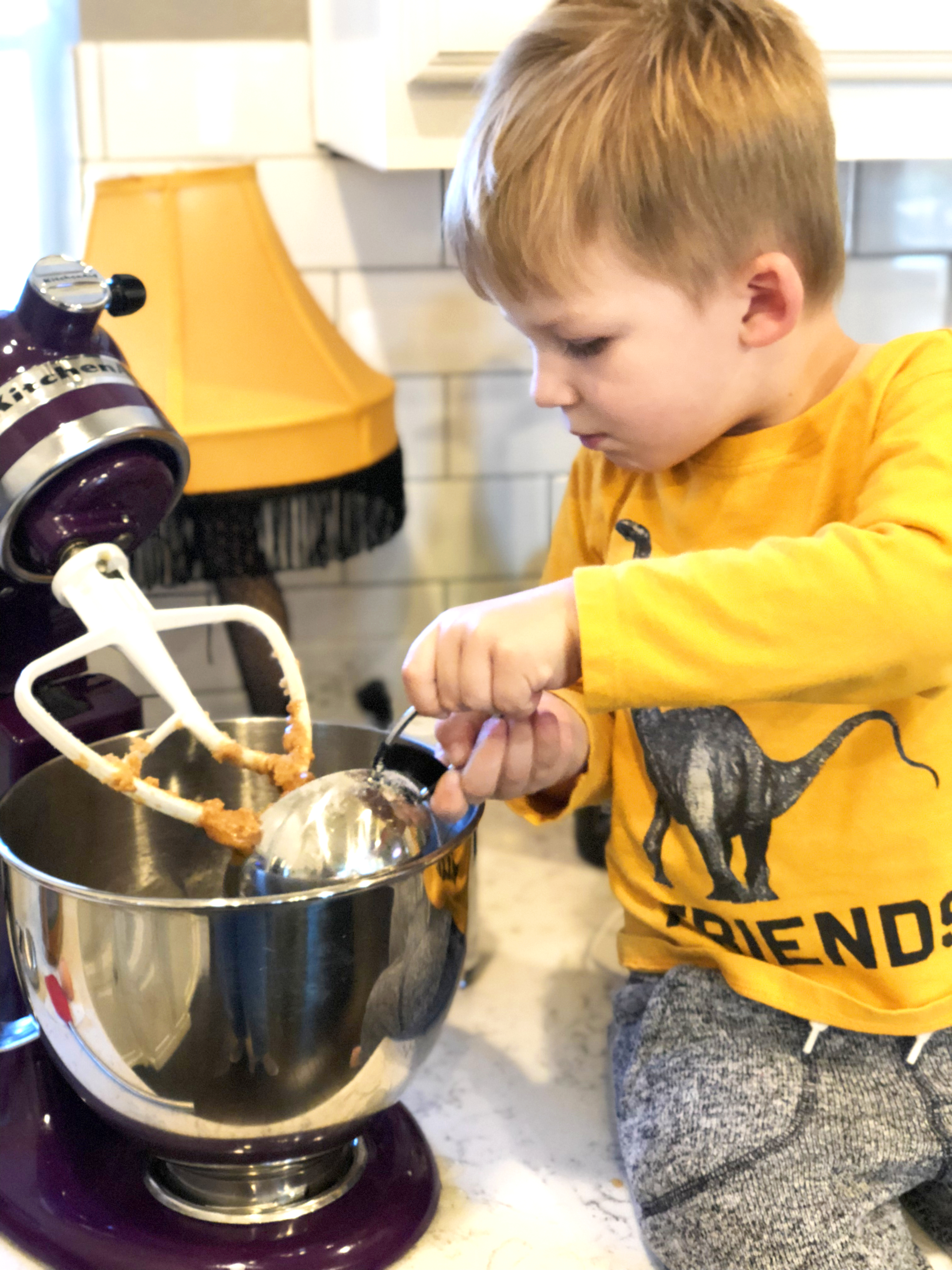 My little helper is the BEST EVER
Anytime I can get my nephew or niece into the kitchen to help it is so much fun. Wes had made gingerbread cookies at school the previous week and he wanted to show me how to do it, so I got him right up on the counter with me and let him have some fun. He added in the sugar and helped me with the flour. He wanted to crack the eggs but I convinced him it would be best if I took care of those for him (thankfully).
Of course he was also the official taste taster as would tell me I needed to add something else…yes he actually did tell me I needed more sugar and honestly once I added in additional molasses it was perfect. He just might be a natural.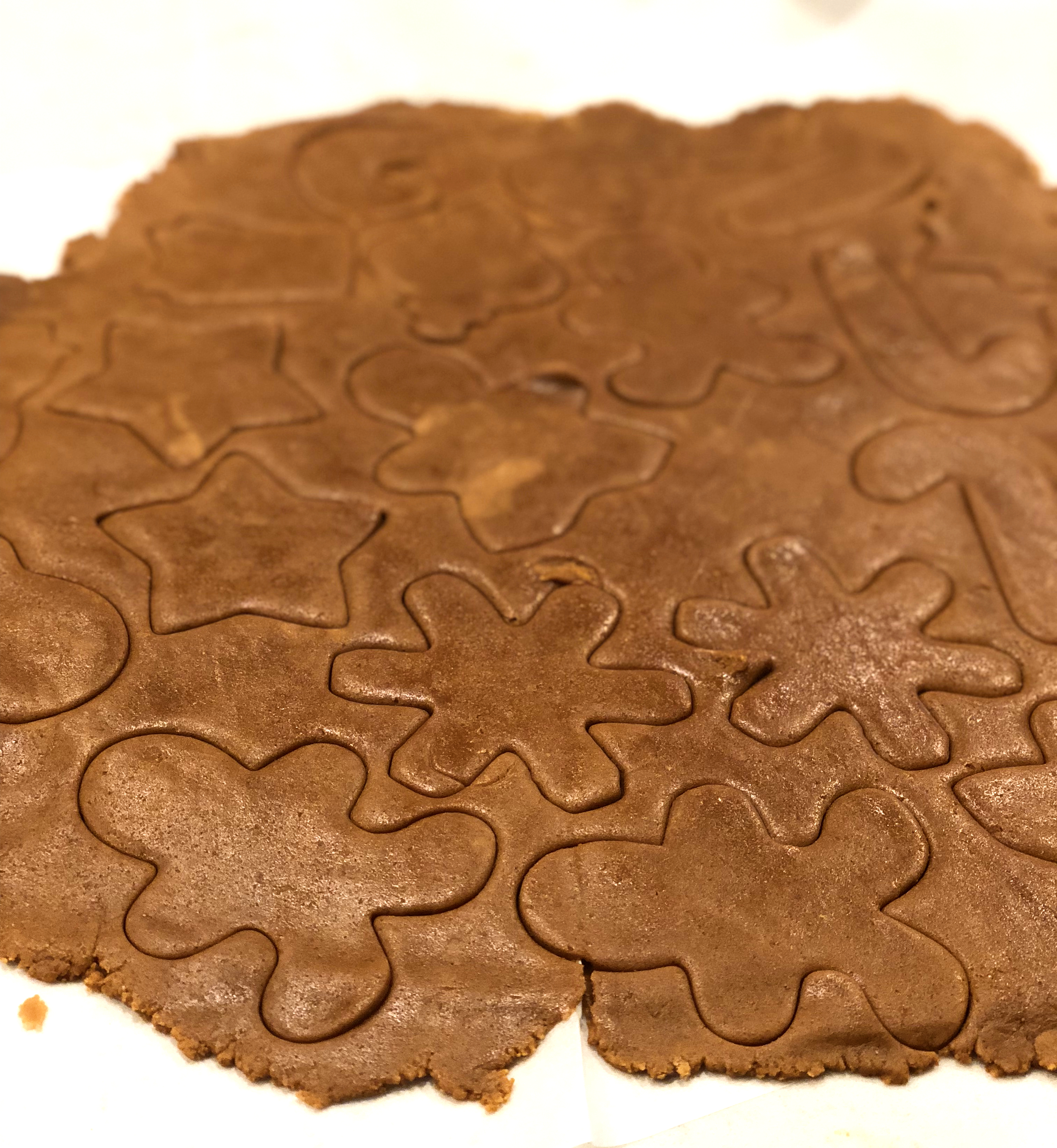 Cookie Cutter Fun
When I was Hobby Lobby last week (I feel like I go everyday but anyways one day I was there) I found a box full of cookie cutters. Now don't get me wrong I have a ton of cookie cutters around somewhere but for some reason I can never find them when I need them so when I found this group of cookie cutters I grabbed them up.
There was the traditional gingerbread man and woman, a snowflake, tree, star, candy cane and several other…all of which were used for our gingerbread cookie making fun.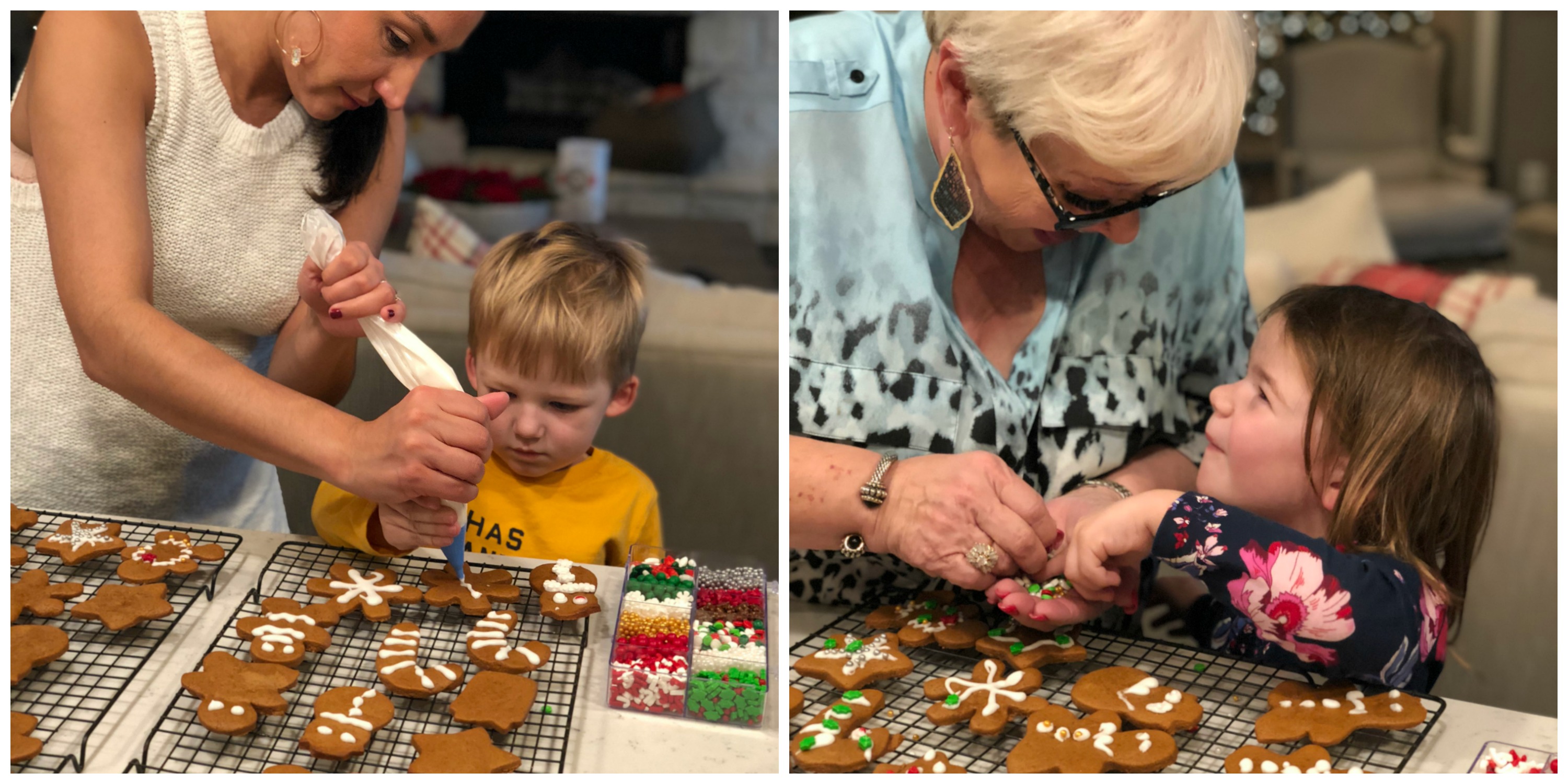 Get Creative
The best part of the gingerbread cookies is the decorating part. You can get as detailed or as simple as you want. Even better is when the kids get involved…and they loved every single minute of it. The look on their faces says it all, they were so so happy.
Thankfully my sweet girlfriend Andrea was there to help with he icing duty, that is defiantly not my strong suit. Wes even got involved and did a GREAT job!
Gingerbread men, women and so much more…
Chelle Chelle
24-30 cookies
GINGERBREAD COOKIES
Soft and chewy gingerbread cookies that will not spread when baking, making them the perfect cookie to use for your gingerbread boys and girls
15 minPrep Time
9 minCook Time
45 minTotal Time
Ingredients
3 cups flour
1/2 teaspoon salt
1 Tablespoon ground ginger
2 teaspoons ground cinnamon
1/2 teaspoon pumpkin pie spice
6 Tablespoons butter, room temperature
3/4 cup brown sugar
1 egg
3/4 cup molasses
2 teaspoons vanilla bean extract (or vanilla extract)
Decorations
Royal icing
Buttercream
Sprinkles
Candy
Directions
Preheat oven to 375
Line cookie sheets with parchment paper, set aside
In a large bowl whisk together flour, salt, ground ginger, cinnamon and pumpkin pie spice
In the bowl of a stand mixer, or large bowl, cream together butter and sugar until light and fluffy, scraping down the sides as needed
Add in egg, molasses and vanilla bean extract mixing until combined
Slowly add in flour mixture, mixing until just combined
Once dough has formed a ball remove and place on a clean floured surface
Roll out to 1/4 inch thickness
Using your favorite cookie cutters place cookies onto prepared pan
Bake for 9-10 minutes or until cookies or set
Remove and let cool completely
Decorate using your favorite icing and sprinkles
Store in an airtight container
ENJOY!!
7.8.1.2
393
https://sparklesnsprouts.com/2017/12/06/gingerbread-cookies/
All images are the property of Sparkles n Sprouts, to use image please contact the webmaster at michelle@sparklesnsprouts.com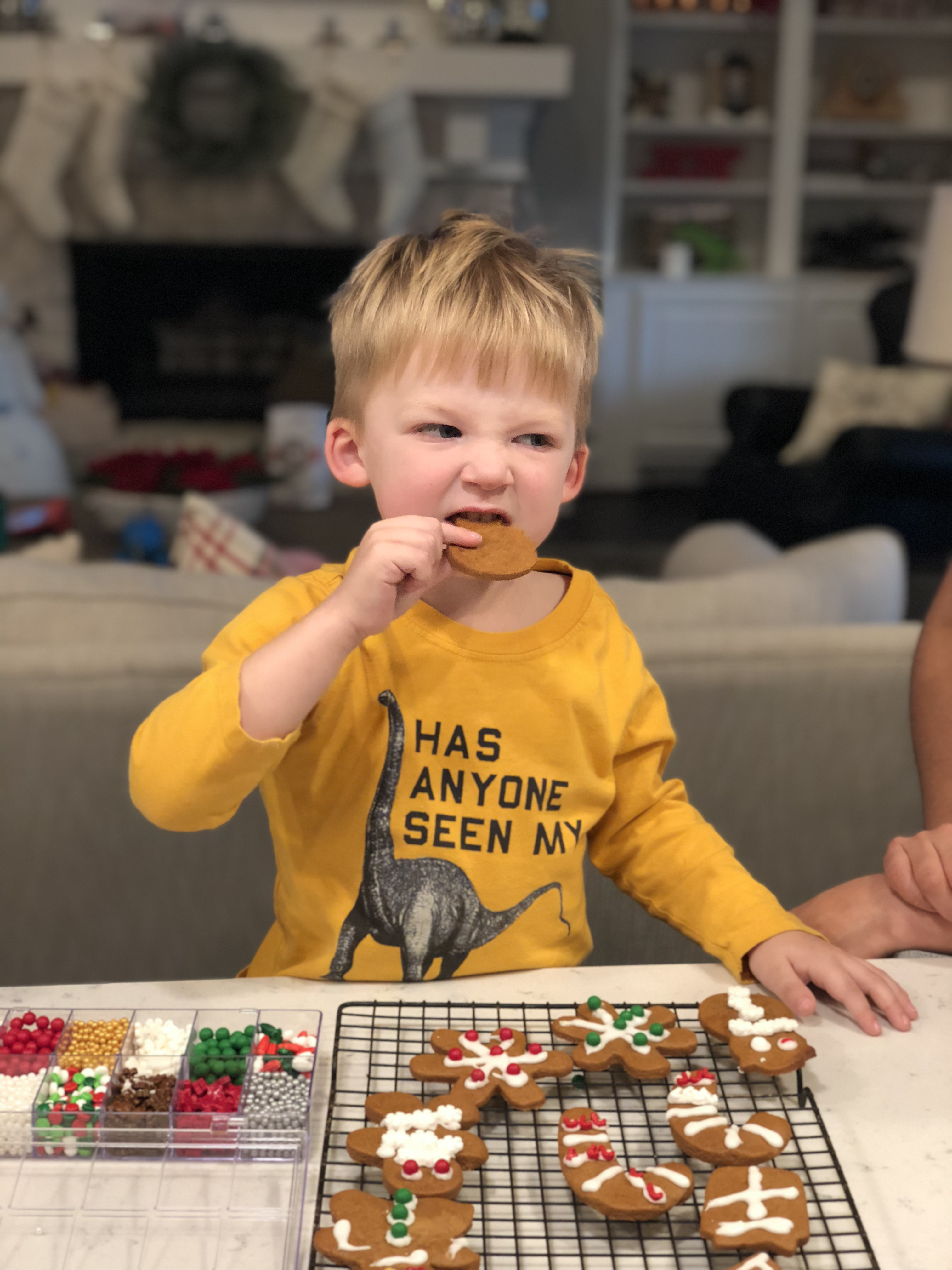 Eating them up
The minute Wes would get done decorating a cookie he thought it was time to eat it, but after the 3rd one we convinced him to wait until the sugar cookies were ready. Yes we also made sugar cookies…check back tomorrow for that recipe.