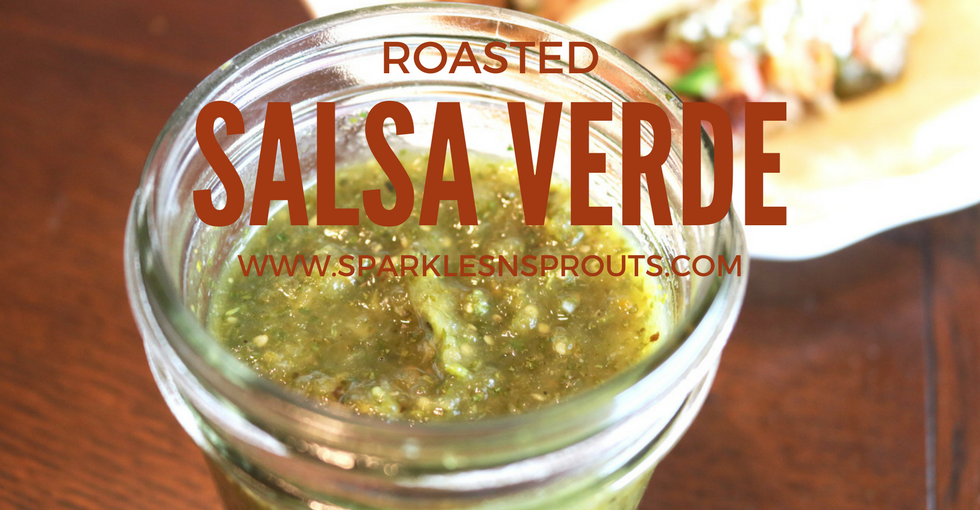 Roasting it makes it so much better
I am so excited the weekend is here. Fall is starting to filter in, baseball playoffs are getting exciting and football is what the weekends are all about. To make this weekend something to remember you have to try this Roasted Salsa Verde.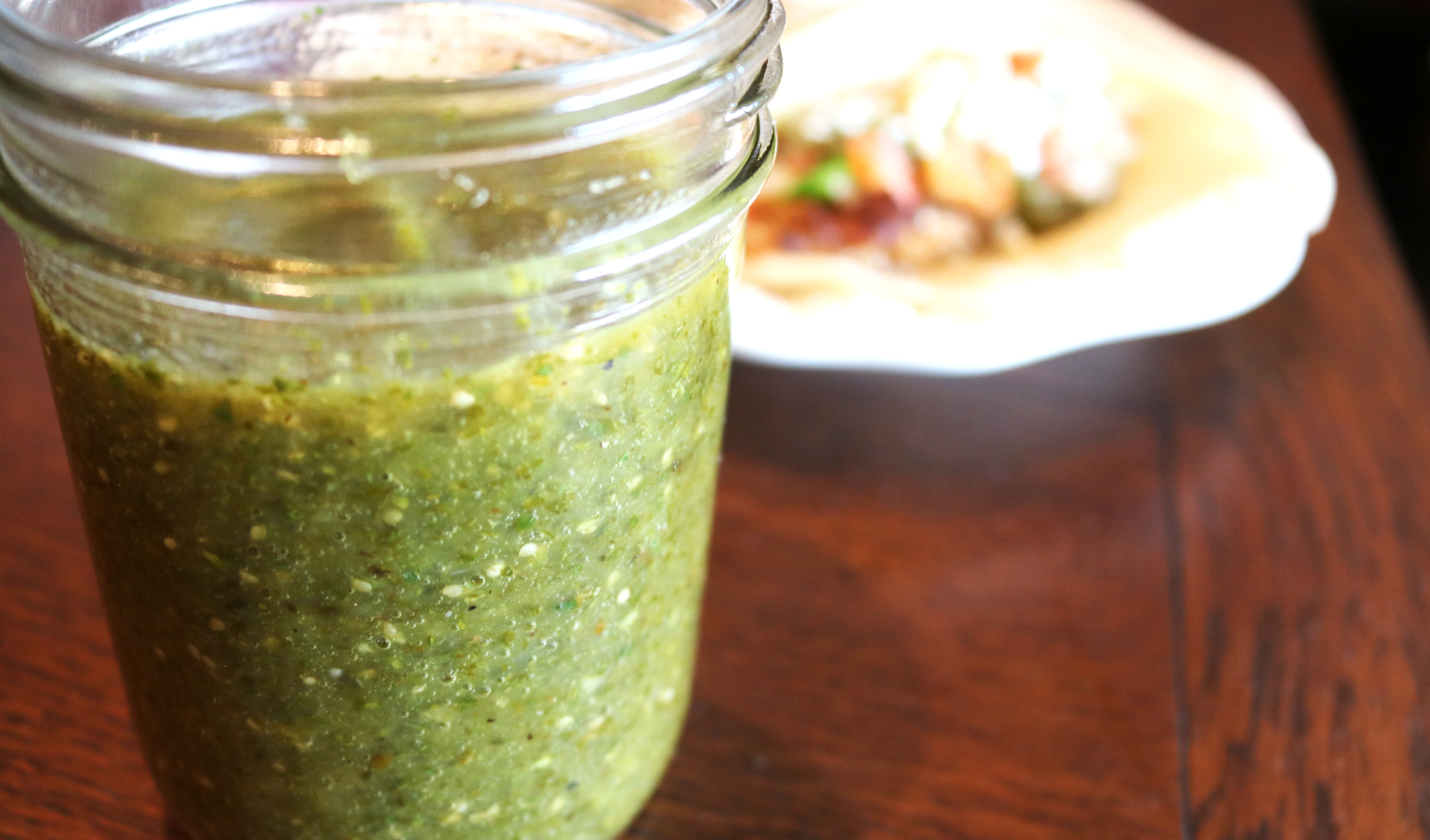 Green is better (in my opinion)
My favorite salsa has always been a green salsa. I love the hint of tang the tomatillos bring with a little heat and freshness of lime in each bite.
I judge Mexican food restaurants by their green sauce. If I want to pour it all over anything and everything then it is a good restaurant.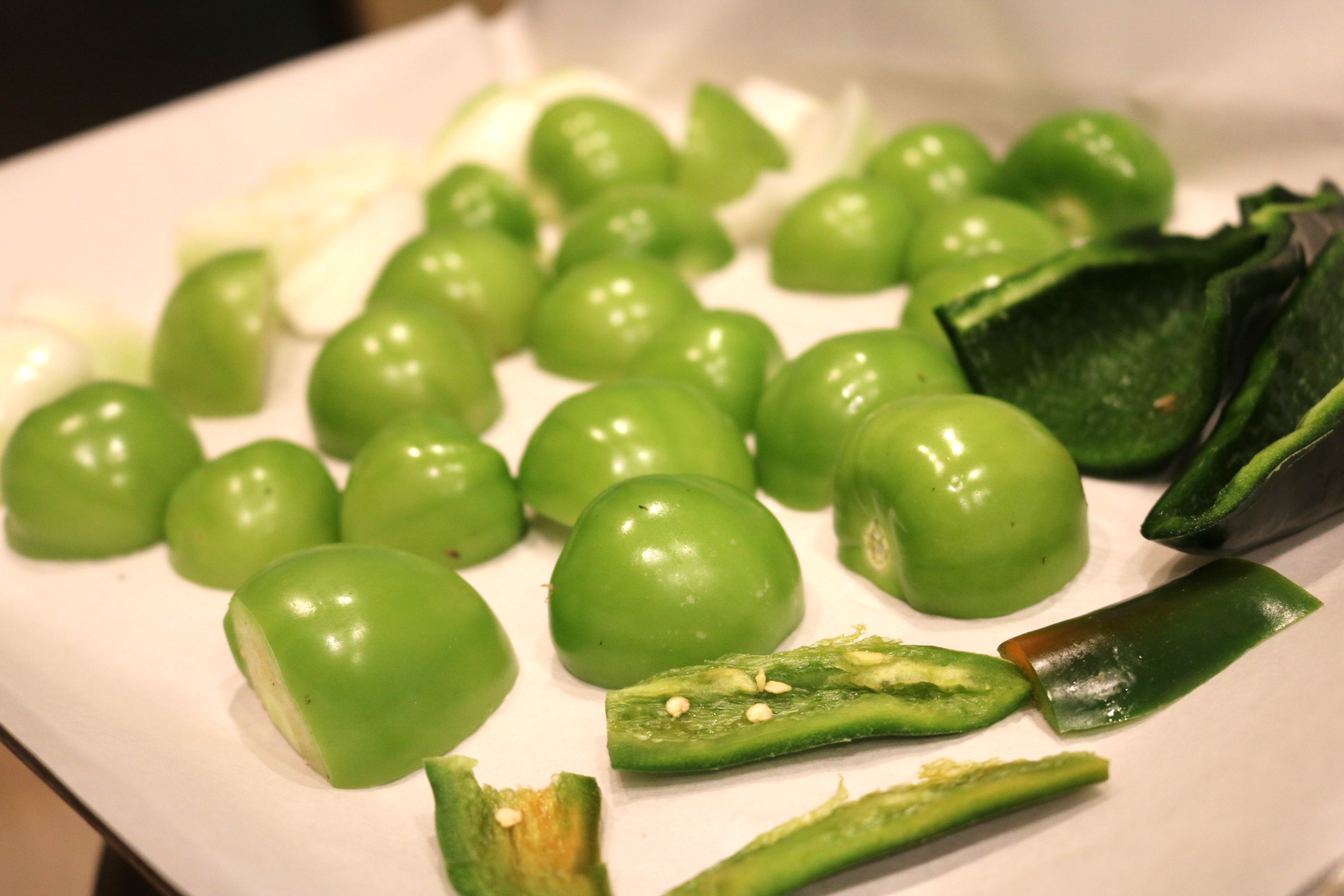 Roasting is the key
As I was getting ready to try my hand at making my own salsa I was doing some research and determined that I wanted to try a roasted salsa and a fresh salsa to which I liked best. Now the fresh salsa was delicious and we did eat it, but the roasted was AMAZING.
Once roasted the tomatillos have a more complex and full flavor making this salsa some of the best I have ever had. I also roasted the jalapeños, onions and some poblano peppers just for another layer of flavor. When everything comes together it really does make for a salsa everyone will love.
THE BEST EVER…
Chelle Chelle
12-16 servings
Roasted Salsa Verde
A light and refreshing Roasted Salsa Verde that is loaded with tons and tons of flavor and perfect on anything and everything. Make it spicy or mild, whatever you like.
10 minPrep Time
20 minCook Time
40 minTotal Time
Ingredients
2 pounds tomatillo's
1-2 jalapeños
2 poblano peppers
1 onion
3-4 garlic cloves, mashed, but not chopped
2 teaspoons salt, divided
1 teaspoons pepper, divided
1 bunch cilantro, roughly chopped
1-2 limes, juiced
Directions
Preheat oven to 425
Line a rimmed baking sheet with parchment paper or foil, set aside
Peel tomatillos, wash and pat dry
Slice tomatillos in half, or quarters depending on size and place cut side down onto prepared pan
Trim jalapeños and peppers of stems, and slice in half lengthwise
Remove seeds for a more mild salsa, or keep some in for extra heat
Place cut jalapeños and peppers onto prepared pan
Place garlic cloves onto pan
Remove outer peel from onion and cut into quarters
Place onto prepared pan
Sprinkle with 1 teaspoon salt and 1/2 teaspoon pepper over onion
Place pan into oven and roast for 15-20 minutes or until tomatillos are soft and peppers have a little char on them
Remove and place everything into a food processor, or blender
Add in remaining salt & pepper, cilantro and lime juice
Combine until desired consistency is reached
Taste and adjust seasoning as needed
Serve immediately or place into airtight container and store in the refrigerator
ENJOY on everything!!
Notes
Add in more or less jalapeños and peppers to make it spicier or more mild.
7.8.1.2
381
https://sparklesnsprouts.com/2017/10/13/roasting-it-makes-it-so-much-better/
All images are the property of Sparkles n Sprouts, to use image please contact the webmaster at michelle@sparklesnsprouts.com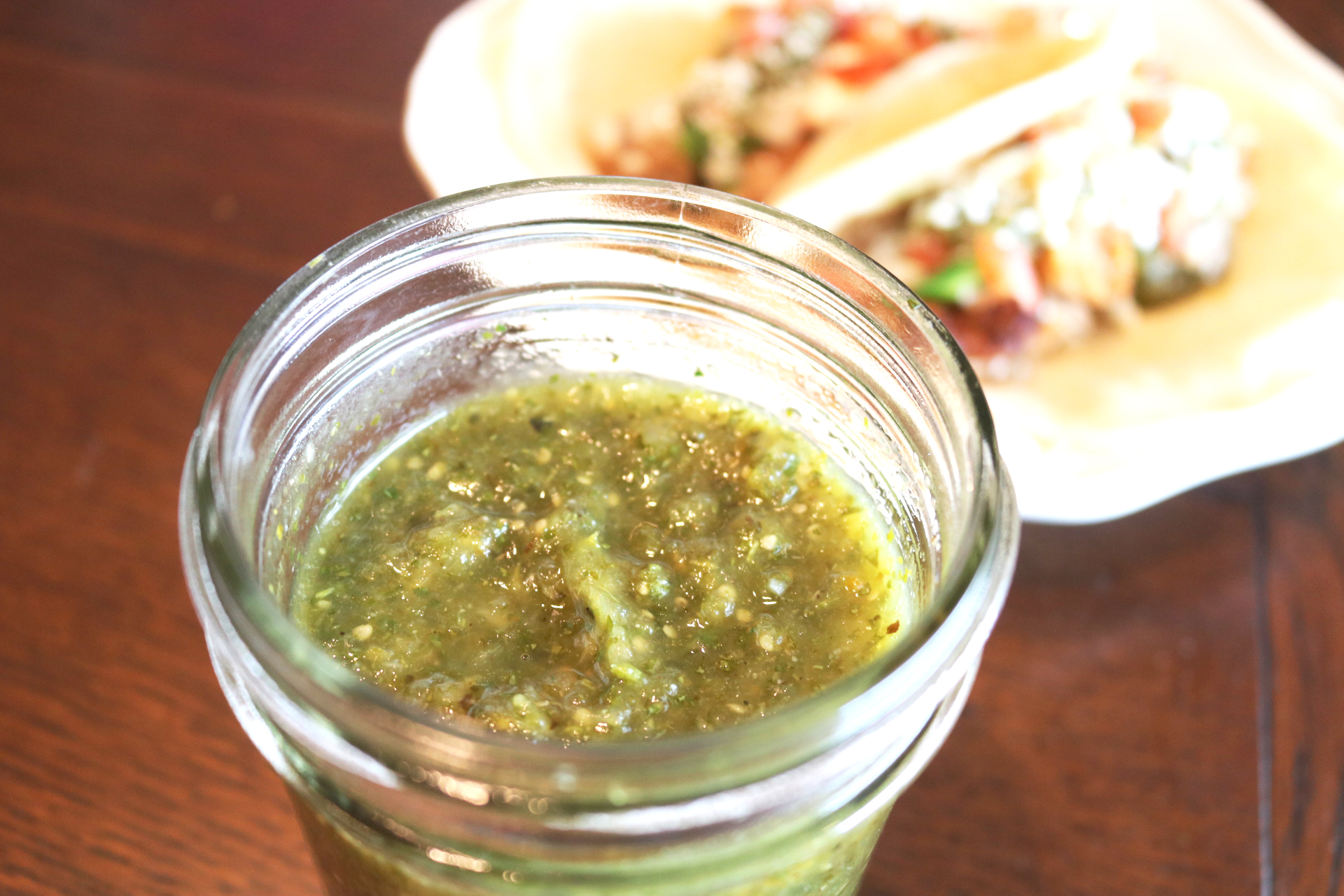 Good on EVERYTHING
When I made the salsa the first time I used it on my Pork Carnitas. It would also be great as a dip on its own, on tacos, nachos, enchiladas or eggs in the morning.
Stay tuned for this salsa verde in my sour cream chicken enchiladas coming very soon!