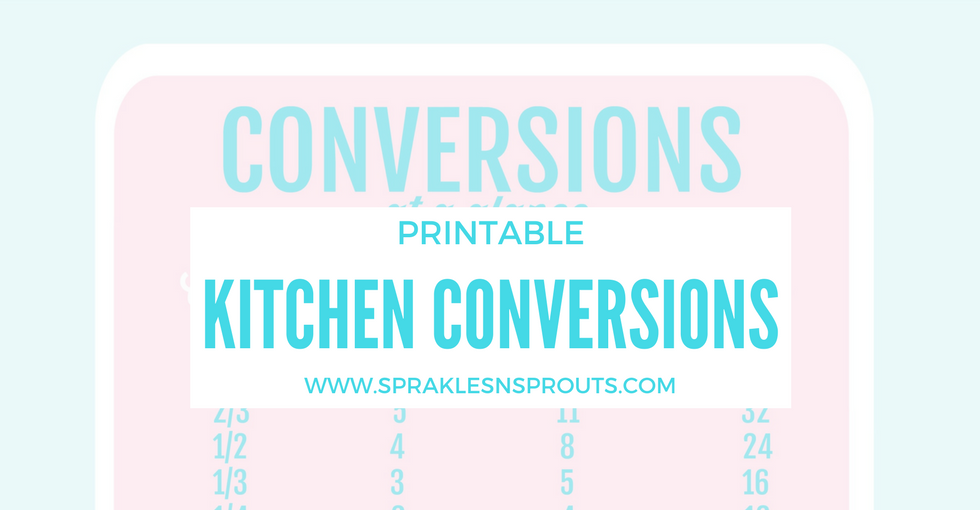 THE one printable your kitchen needs…NOW
I don't know about you but sometimes when I am in the kitchen I cannot for the life of me remember how many Tablespoons are in a cup or what temp pork needs to be cooked too. To help us all out check out this printable conversions chart that has just about everything you might need.
A little bit of everything
Sometimes you need to know about many teaspoons are in a Tablespoon or how many Tablespoons in a 1/4 cup. Instead of having to ask Siri or google it, I now look on my fridge where I have this simple to use chart.
I have included almost every conversion I could think of (without making it too detailed). At the top the quick conversions from cups, to ounces to tablespoons to teaspoons. Then a quick reference about fresh herbs to dry herbs. Next a handy reference on appropriate cooking temps for meat. Then a few more references to just help in everyday cooking.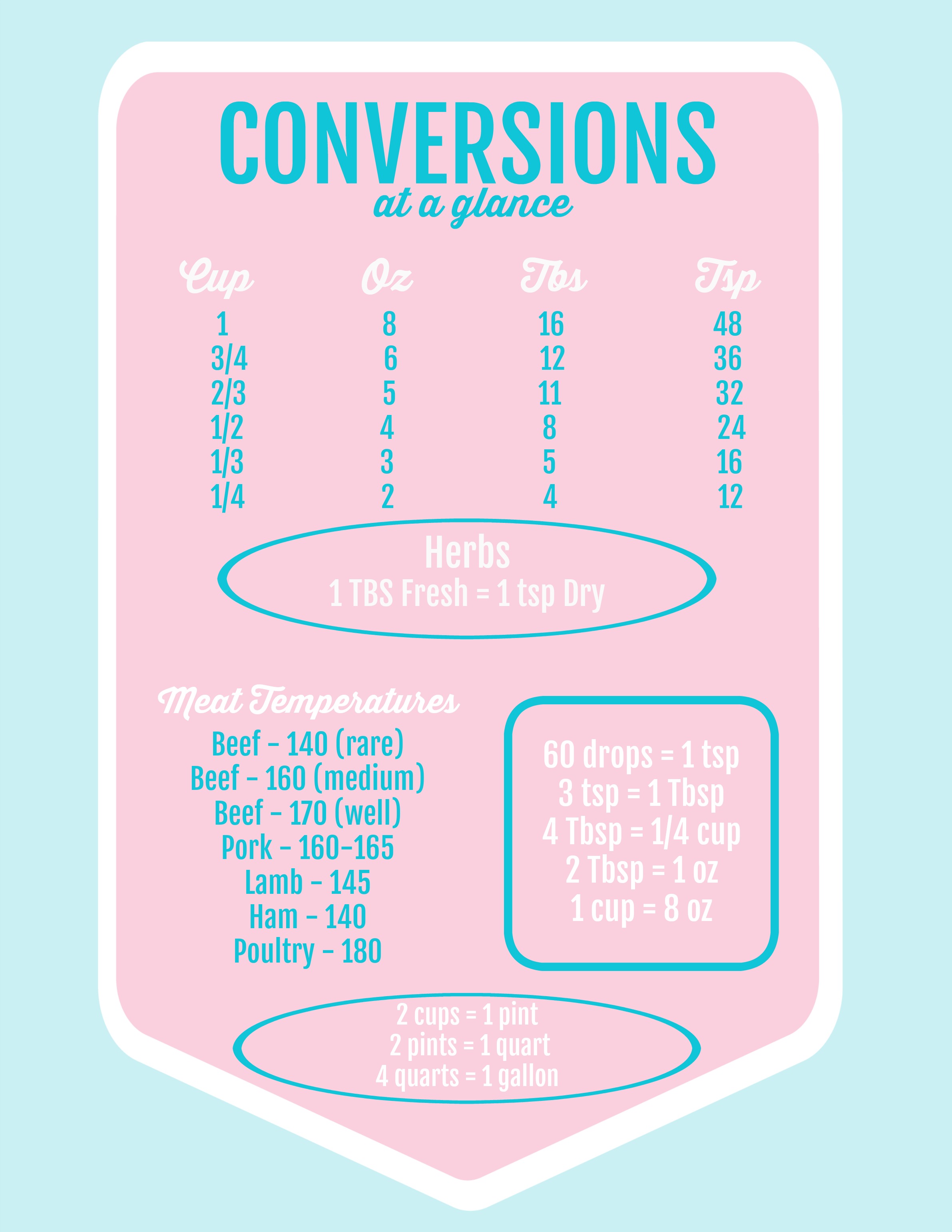 A perfect addition to your kitchen
Like I mentioned above I keep a copy on my fridge for any reference. Let me know where you keep yours.
Print it out here.