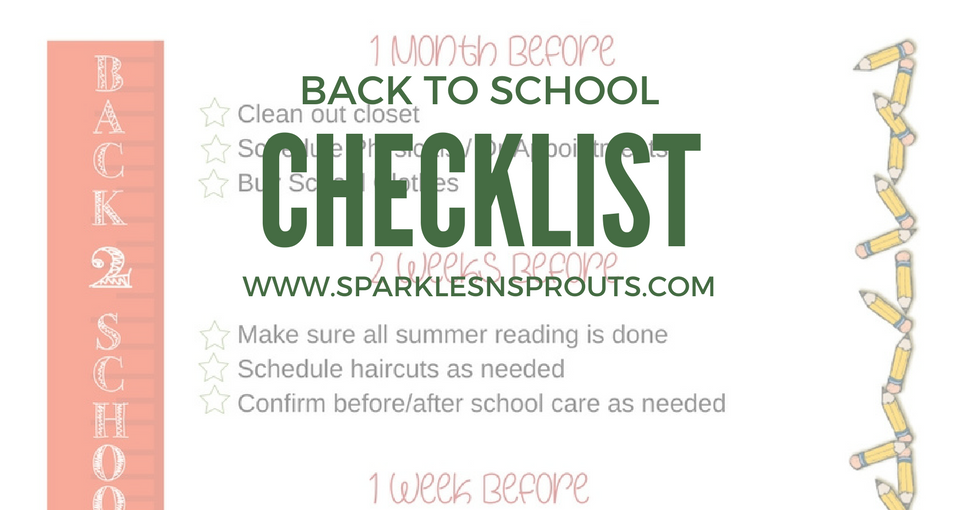 Get ready it is almost here…
I cannot believe that it is almost back to school time. I have some sweet friends who are teachers and they are getting ready to get back to work in the next week…this summer has flown by!
As much as it is hard to believe summer is coming to an end, it is time to make sure we are ready when the time does come…but don't worry I have broken it down to make it a little easier (for everyone).
You got this
For a printable version click here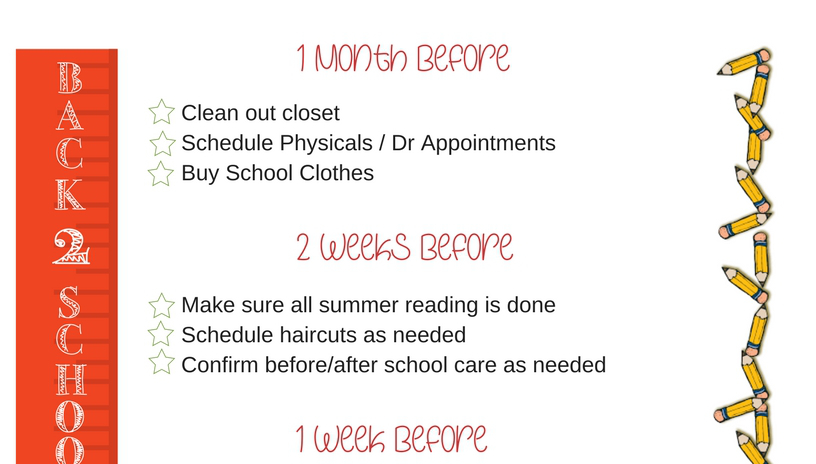 Plan Ahead
If you can start tackling some of the tasks a few weeks out then the last few weeks before school actually starts will be a lot easier and maybe even a little more fun.
A month out get all the appointments out of the way and the shopping done.
A few weeks before make sure the kids look good with a fresh haircut and that all reading has been addressed. This is also a good time to confirm your before/after school care is good to go.
Then the last 2 weeks before school involves getting everyone back onto the school schedule, making sure to have some family time and then set some goals for the school year. Get everyone focused and ready to tackle everything it will hold.
It may sound like a lot but don't worry…you got this.
Go ahead and jump in …. it will be here before we know it.