turning everyone into a sprout lover
OK, I know not everyone loves Brussels Sprouts, but I think I can change their minds with these sprouts. They are tender, crispy and loaded with tons of flavor that will make everyone love them.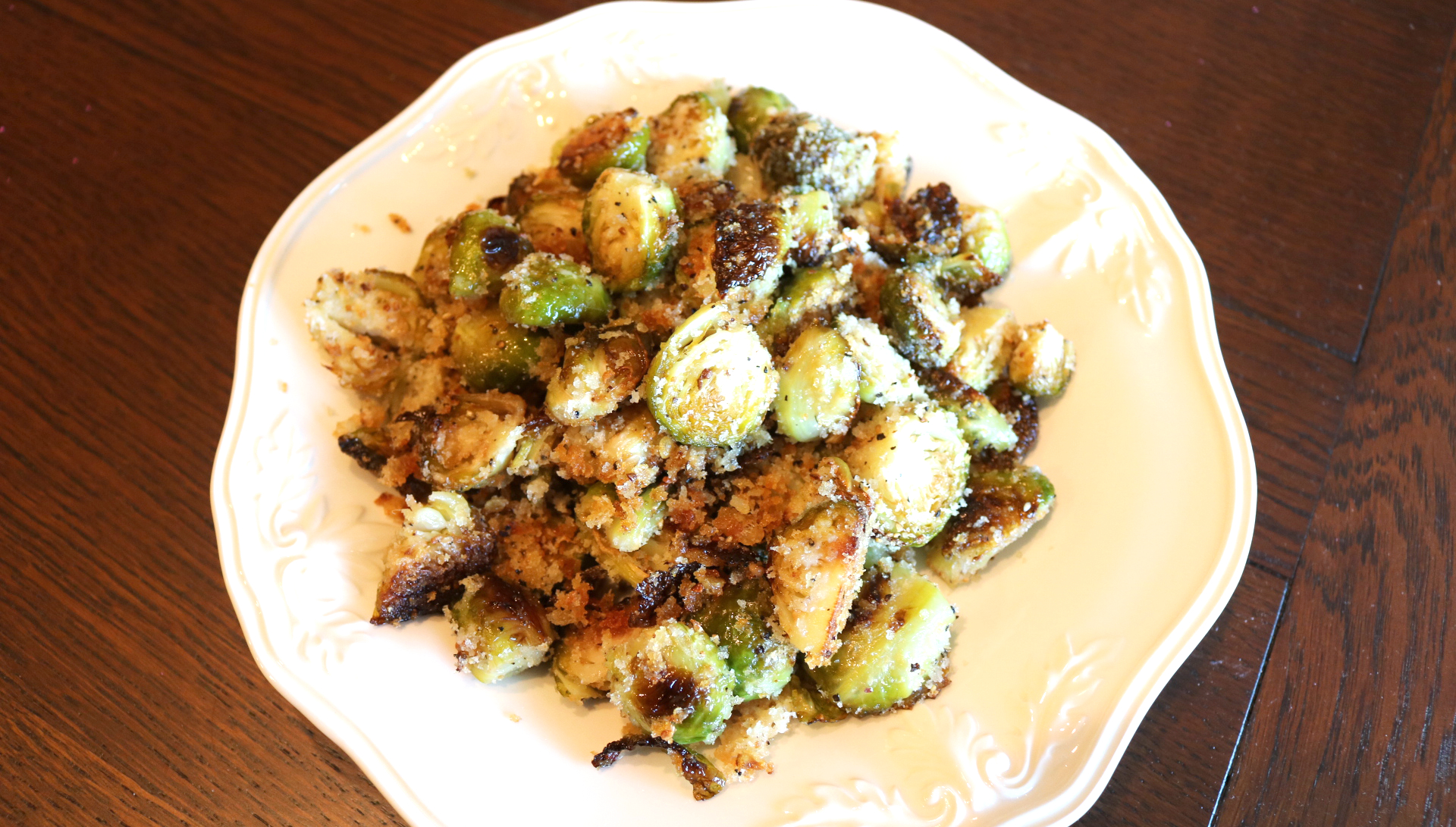 Just a little crisp
The beauty of these brussels sprouts is that they have just a bit of crunch and it is from baking them…no frying involved. I don't know why but I just love a little crunch on my side dish.
To make these just the right amount of crispy…it is all about the panko bread crumbs. I have always been a fan of these super crunchy breadcrumbs but using them with brussels sprouts takes them to a whole new level.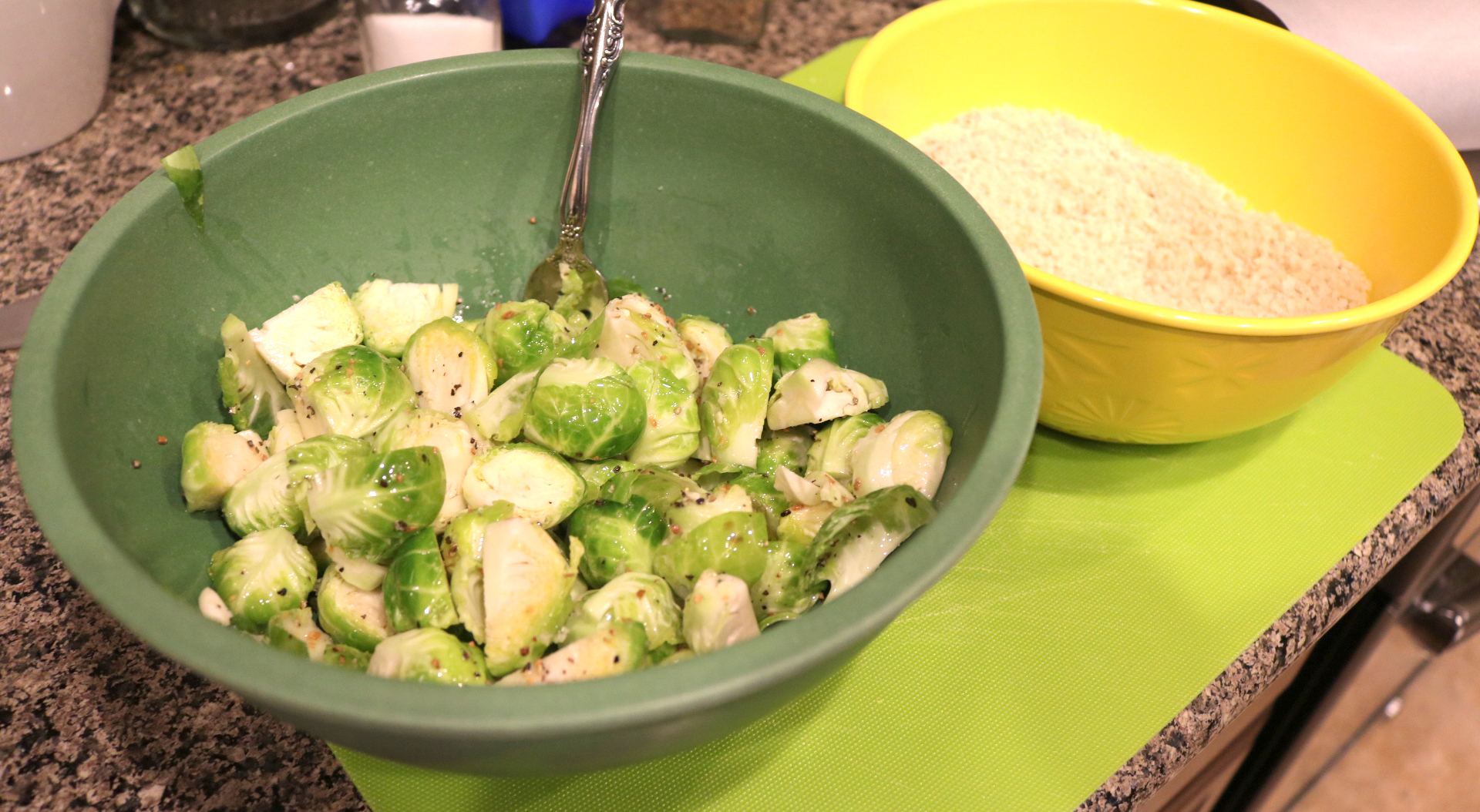 Super easy….I promise
The best part about these Brussels Sprouts (other than they are DELICIOUS) they are SUPER easy to make. Two bowls, a cutting board and a sheet pan and you are good to go.
I use just a few spices; salt, pepper, garlic powder and all purpose seasoning but you could add in some chili powder or cumin for some added flavor. You could also use lemon pepper seasoning or taco seasoning for Taco Tuesday. The possibilities are endless.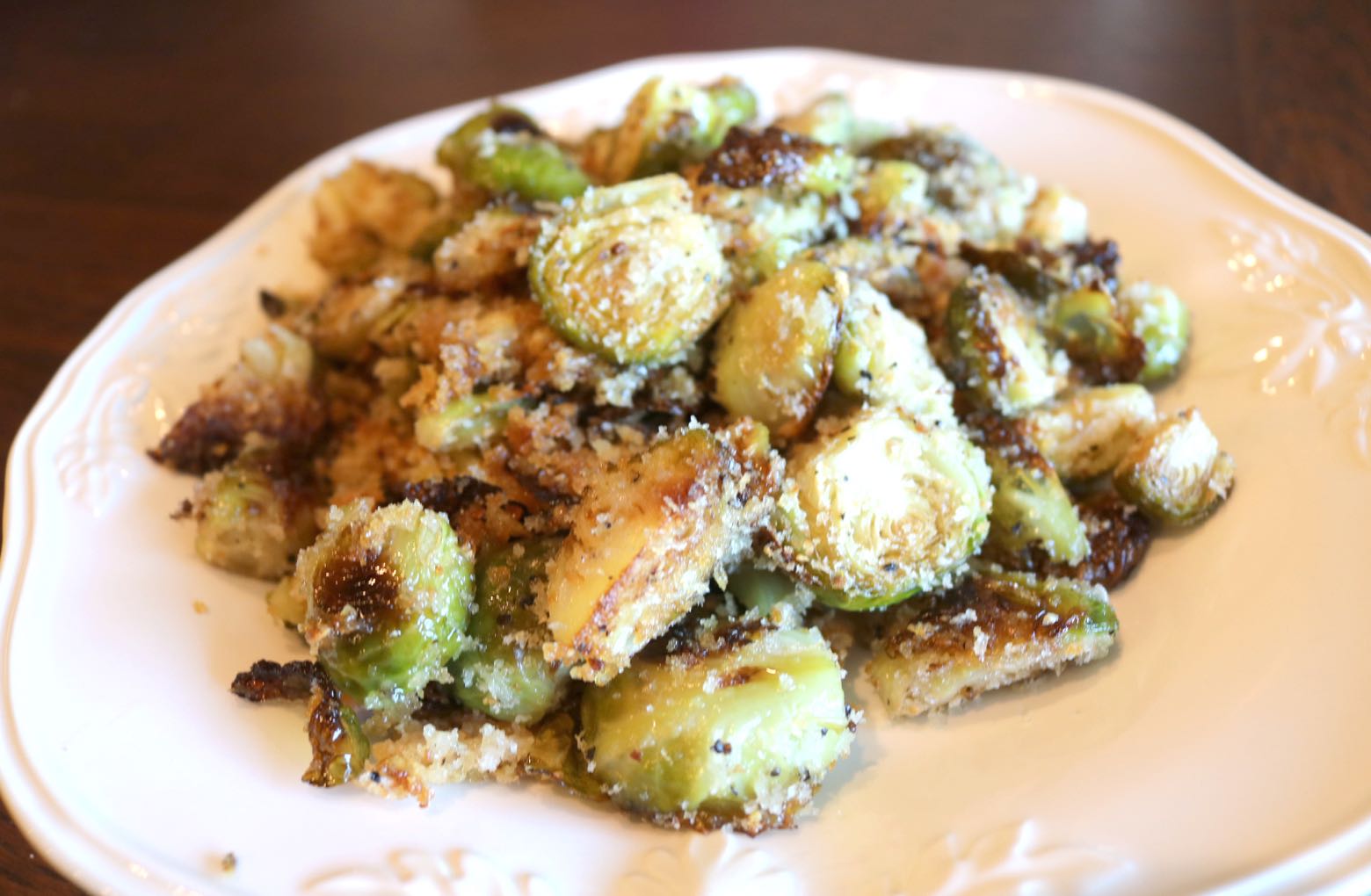 The crispier the better
I love roasted brussels sprouts when they get a little bit charred on the ends and browned all over…and with these sprouts the little charred bits also become super crunchy bits. Let me tell you I love me some crunchy bits for sure.
These are hands down my favorite brussels sprouts…EVER!
Bring on some sprout love
Chelle Chelle
6 servings
Crispy Brussels Sprouts
Crispy Brussels Sprouts that are loaded with tons of flavor and SOOOO easy to create....making them a perfect weeknight side
5 minPrep Time
25 minCook Time
30 minTotal Time
Ingredients
1 pound Brussels Sprouts
2 tablespoons extra virgin olive oil
1 teaspoon salt
1 teaspoon course black pepper
1 cup panic breadcrumbs
2 teaspoons salt
2 teaspoons pepper
1 teaspoon garlic powder
1 teaspoon all purpose seasoning
1 tablespoon grated parmesan (optional)
Directions
Preheat oven to 425
Line a rimmed baking sheet with parchment paper
Trim brussels sprouts and cut in half and place into large bowl
Drizzle olive oil over trimmed sprouts
Toss in salt & pepper making sure sprouts are evenly coated
In a medium bowl combine panko, salt, pepper, garlic powder and all purpose seasoning
Drop 1/3 of the sprouts into the breadcrumbs and toss to coat them
Place coated sprouts onto prepared pan and repeat with remaining sprouts
Place into oven and bake for 20 minutes
Toss and sprinkle with parmesan cheese (if using)
Continue to roast for another 5-10 minutes or until sprouts are browned and crispy
Serve immediately
ENJOY!
Notes
You could also use cauliflower or broccoli if brussels sprouts are not your favorite
7.8.1.2
363
https://sparklesnsprouts.com/2017/07/19/turning-everyone-into-a-sprout-lover/
All images are the property of Sparkles n Sprouts, to use image please contact the webmaster at michelle@sparklesnsprouts.com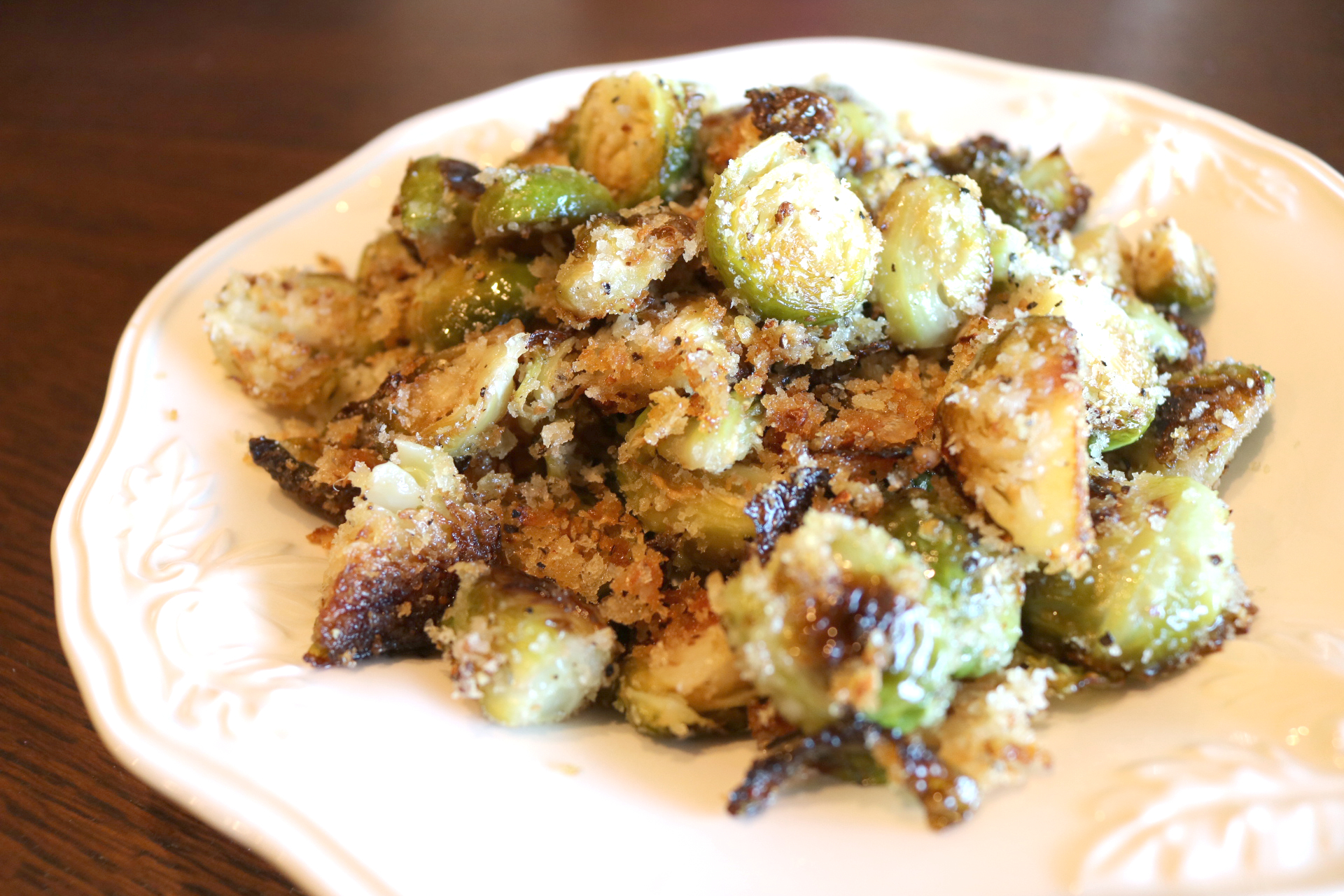 Just trust me
These sprouts really can turn anyone into a brussels sprouts lover…ANYONE. Just trust me and give them a chance.