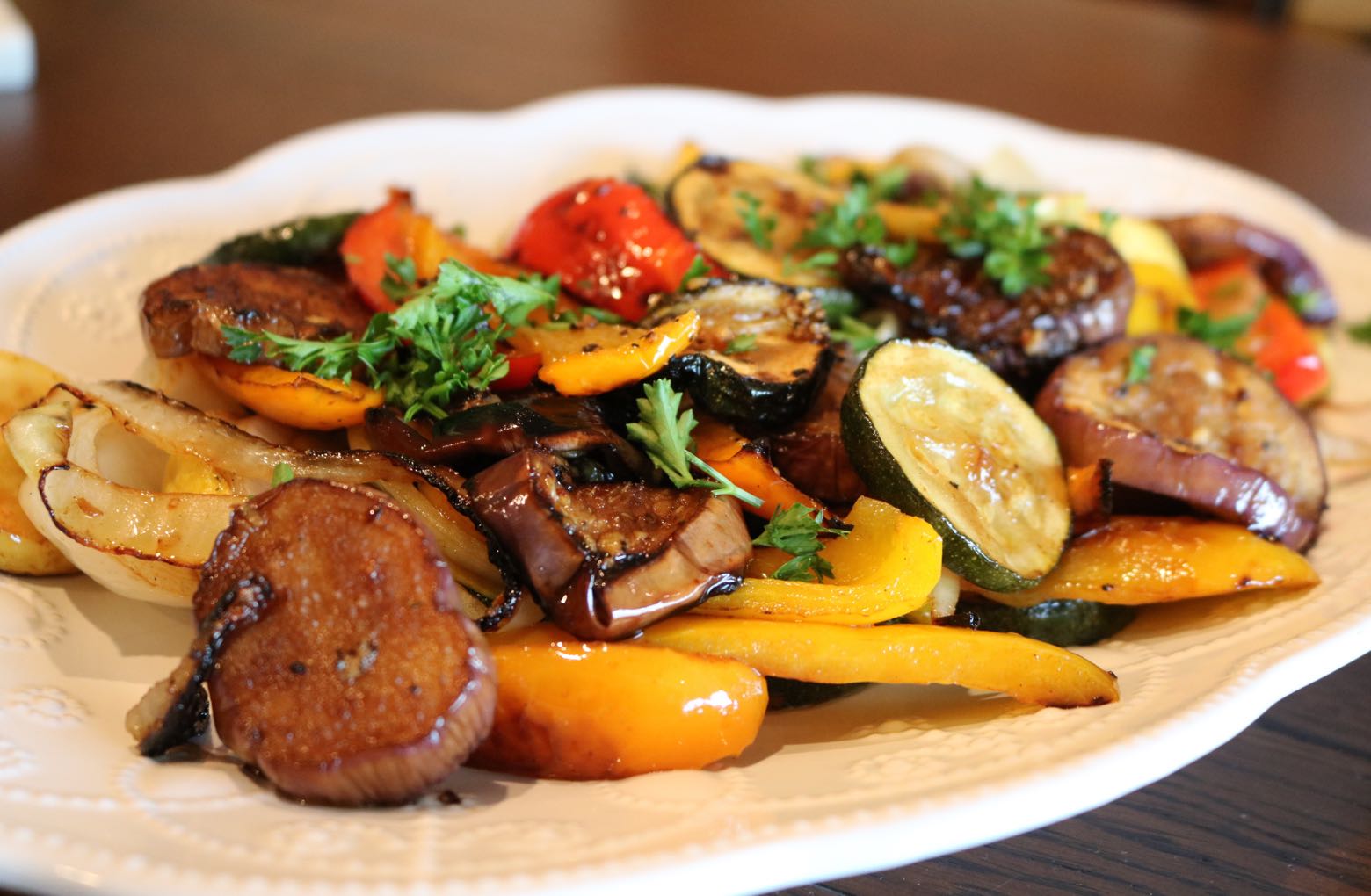 Weeknight Grilling Goodness
I am all about the grill in the summer. I will do anything to not have the oven on heating up the house. So whether it is pork, steak or chicken I want it cooked on the grill as often as possible. I love it even more if the sides can be cooked on the grill as well. With this Grilled Veggie recipe, my kitchen may get a 3 month break.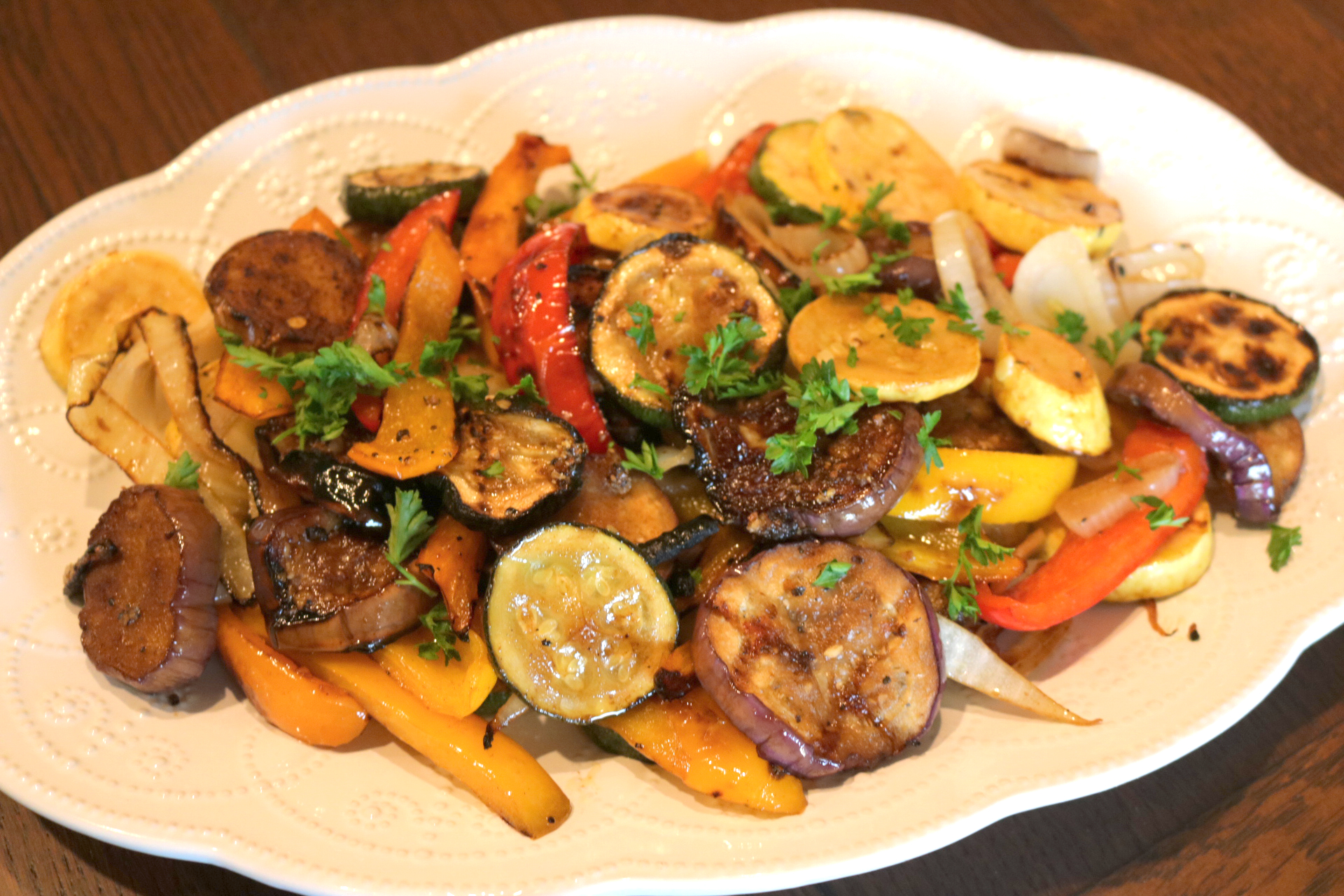 SO many options
As I was walking through the farmers market a few weekends ago I was blown away by all the great produce. There was summer squash, zucchini, baby eggplants, peppers, onions…and so much more. I couldn't pick so I got a few of each of everything.
Now what to do with all of it? First I used some in a salad…but that was too obvious. I wanted to do something new but easy and on the grill.

Quick and Easy
Now grilling veggies in general is a quick process, but I wanted to add a little extra something to them. I also am not a huge fan of overly seasoned grilled veggies as I think the grilling itself helps to bring out the best in the veggies. So what could I do to add a little something extra without taking away from he veggies…a marinade.
Don't let the word marinade scare you. You are not letting the veggies sitting for hours, so there is no need to plan a day in advance. You literally can chop them and have them ready to grill in 20 minutes. So basically in the time you need to preheat the grill and prep your meat you can marinade your veggies…now I love that plan.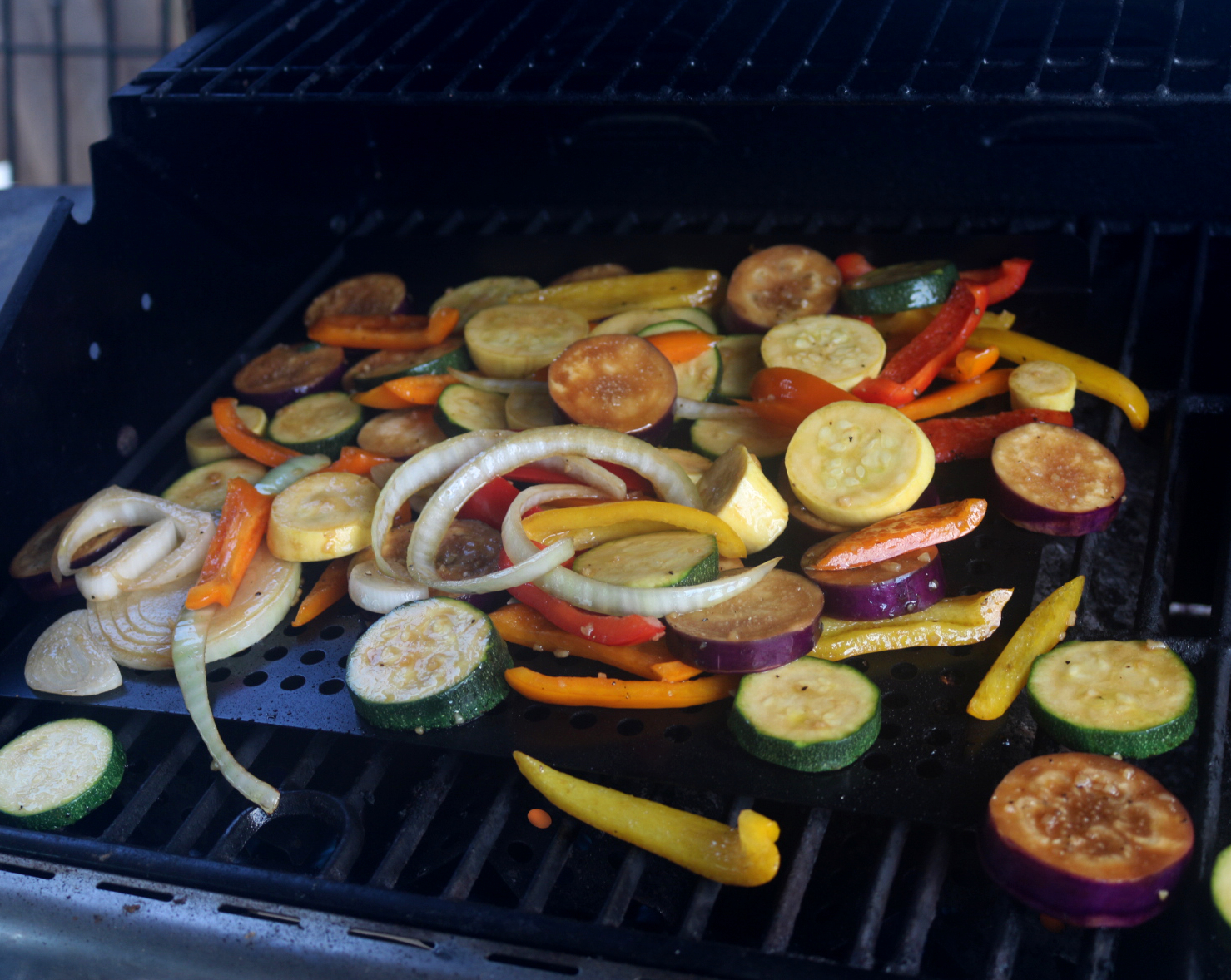 Throw everything on
After the grill is heated and your protein is ready to go you take the veggies from the marinade and put them straight onto the grill. I used a grill pan, but I had so many veggies some of them had to go directly onto the grill. However you decide to do it, they will be delicious.
One quick tip…make sure you leave you veggies in good size pieces so they don't fall through the grates. A couple of pieces were a little too small (like the ends of the zucchini) and they went straight thru the grates…lesson learned.
Bring on the Veggie Yumminess
Chelle Chelle
4-6 servings
Quick Marinated Grilled Veggies
Quickly marinated veggies that are then grilled to perfection and a perfect side!!
10 minPrep Time
15 minCook Time
45 minTotal Time
Ingredients
Marinade
1/3 cup extra virgin olive oil
2 tablespoons balsamic vinegar
1 tablespoon Worcesterhsire sauce
1 tablespoon brown sugar
3-4 garlic cloves minced
2 teaspoons salt
1 teaspoons pepper
Veggies
1-2 zucchini
1-2 yellow squash
1 eggplant (I used chinese but regular would work)
2-3 bell peppers of your choice (I used 1 orange, 1 red, 1 yellow)
1 onion
Optional Additional Veggies
Asparagus
Broccoli
Brussel Sprouts
Cauliflower
Potatoes (par boiled after sliced into wedges)
Directions
In a large measuring cup, or medium bowl, whisk together all the marinade ingredients until well combined
Set aside
Slice all veggies into either into discs or strips, keeping in mind they are going into the grill
Place all veggies into a large zip lock bag
Pour marinade over veggies and close bag
Toss around to make sure all veggies are coated
Place into refrigerator for 20-30 minutes to allow them to marinade super quick
Preheat grill to medium high
After at least 20 minutes have passed place veggies directly from marinade onto the grill, ether on a grilling pan or directly onto the grates (or a combo of both if your me)
Cook for 3-4 minutes, or until veggies have cooked to your desired doneness, flipping at least once
Remove and serve immediately
Notes
These veggies are loaded with a hint of yum while still letting the veggies shine through
7.8.1.2
359
https://sparklesnsprouts.com/2017/07/06/quick-marinated-grilled-veggies/
All images are the property of Sparkles n Sprouts, to use image please contact the webmaster at michelle@sparklesnsprouts.com
What combo will you use?
Make sure and let me know what combo of veggies you use. Some asparagus, cauliflower, green onions or even romaine lettuce would all work great with this marinade.
Whatever combo you use make sure and take pictures and then tag me @sparklesnsprouts on Instagram so I can see what delicious dish you create. Have fun with it!!