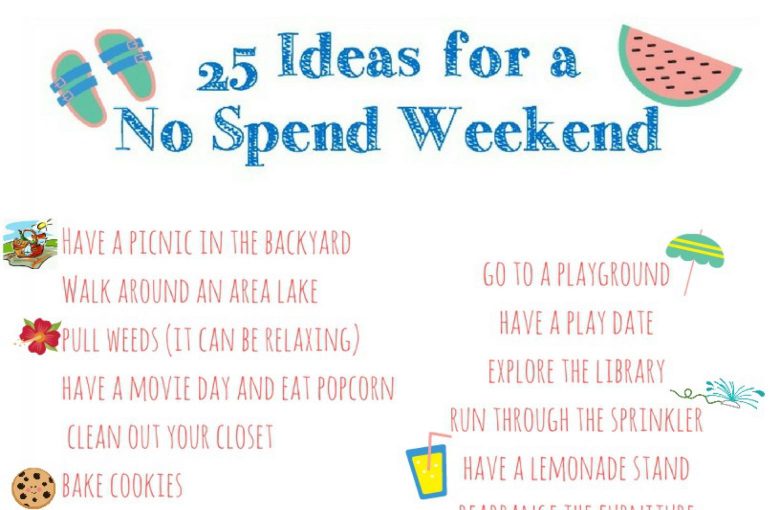 As fun as summer can be it can also be VERY expensive. All the day trips, theme parks, movies, family outings…etc can really add up quick. After a busy long Holiday weekend I took a little down time to scroll though Pinterest and I got inspired…lets have a no spend weekend this summer.
No Spending?
Yep…you read that right. All weekend and no spending. It can be done and it can be so fun!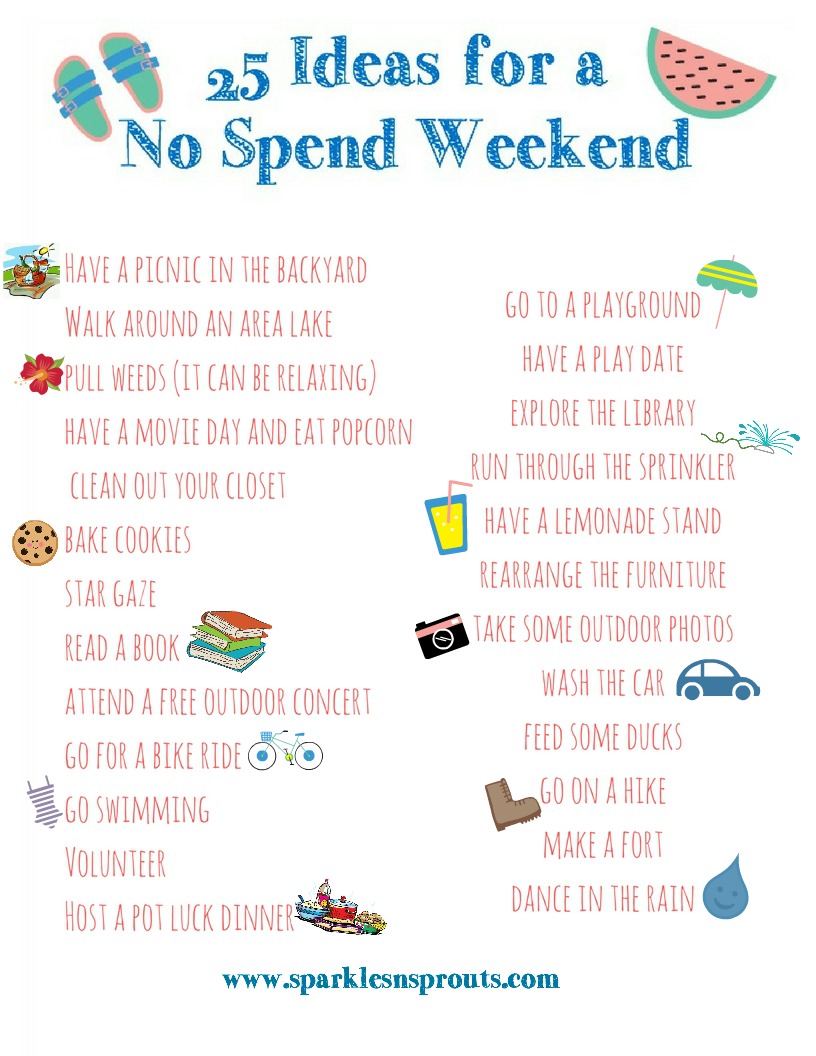 Have fun inside or out
There are no spend options for inside for super hot days like having a movie day, rearranging the furniture or you could explore a library. For the not so hot days, or maybe in the evening you could have a picnic, run through the sprinklers or take a walk around a lake. Even it is a rainy weekend you could dance in the rain, clean out your closet or bake cookies.
Get everyone involved
For even more fun get some family and friends to join in on the fun. Challenge each family to come up with 5 no spend activities to do as a group. It will be so fun for everyone…and the more the merrier.
Are you willing to take on a no spend weekend? Let me know how it goes and if what ideas you come up with. I can't wait to hear from you!!