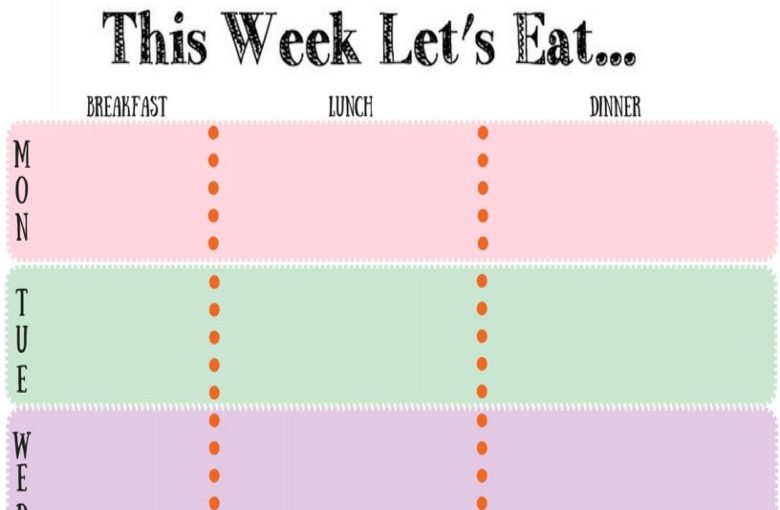 As a food blogger I try to plan out my meals for a few weeks in advance, but that doesn't happen all the time. Even when I can't plan a few weeks out I try to plan at least 1 week at a time. This Printable Menu is one that I use every week…and I love it.
It's all in the plan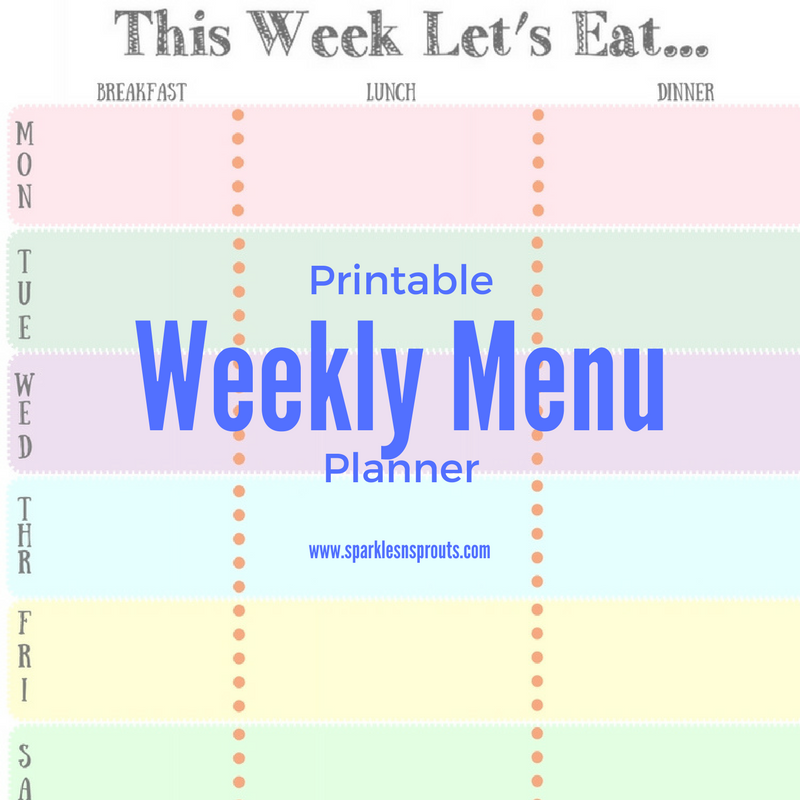 Plan it all
There is a space to plan out your breakfast, lunch, dinner and even snacks. I use this to not only plan the menu but also my grocery list all at the same time. I love that so I don't have to have a ton of different lists all over the place.
It is so great seeing everything listed out so I don't end up fixing chicken 5 nights in a row, just because I am not over creative one week. You know what I'm talking about…those weeks where you literally could eat cereal for dinner every night if you didn't have all those other people to fee as well.
The good news is with his plan you can make sure to have a little something for everyone each week. It also helps me remember to set stuff out to thaw or get something in the slow cooker before my day gets away from me.
Make it fun
You could also put a blank one up on your family calendar or the refrigerator and let people put in some things they would like for each course. That way it is not all up to you and you know your fixing something they will like.
I know for me getting others input is not only super interesting but also tends to peak my creativity a bit as well, making next weeks menu super fun.
Menu planning can be super effective and fun all at the same time!! I love that plan!!