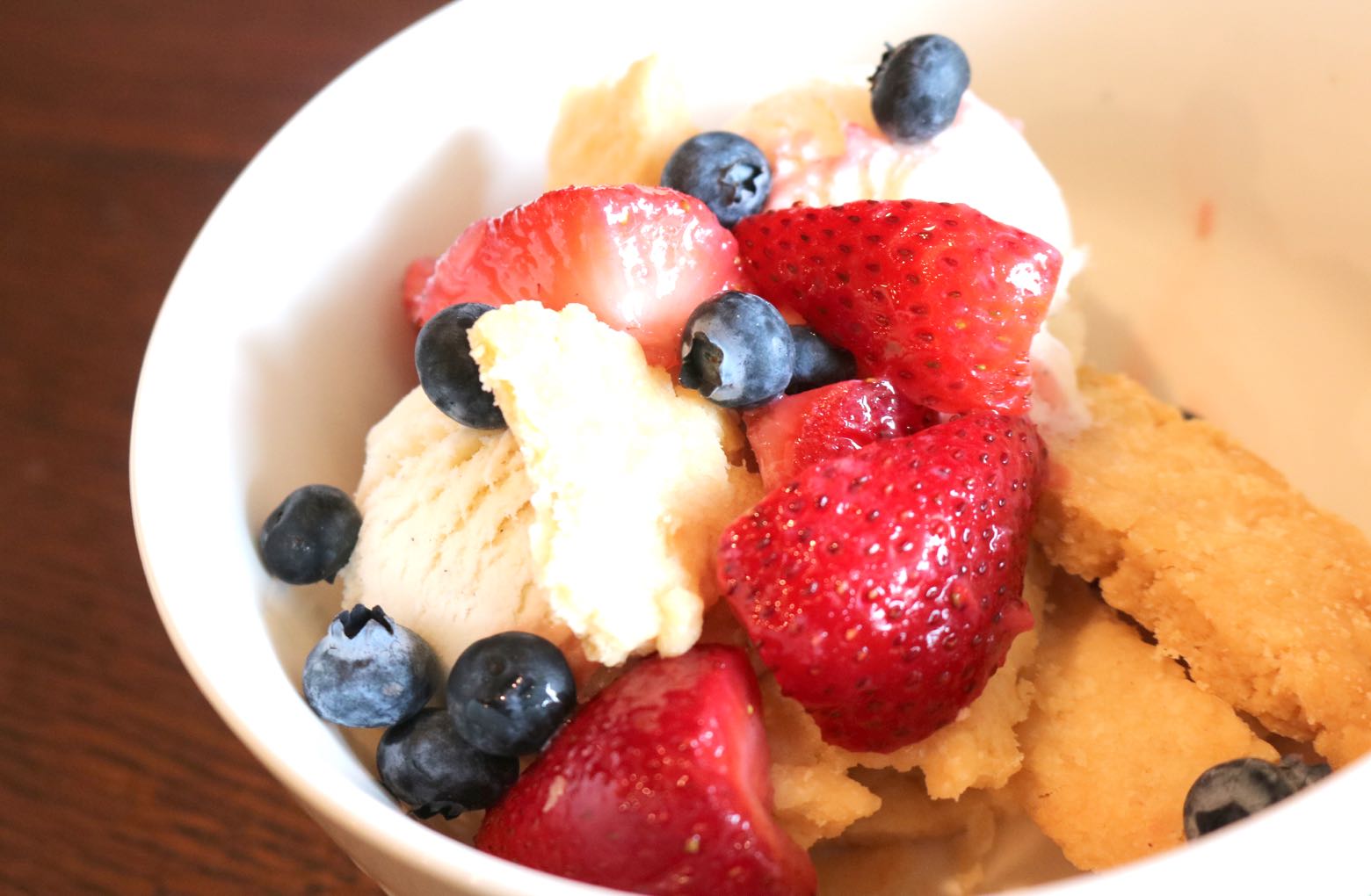 Confession time…I never once had a traditional strawberry shortcake until I was in my 20's. Growing up my mom and grandmothers made their own version of "shortcake" with pie crust. Yep you read that right…pie crust.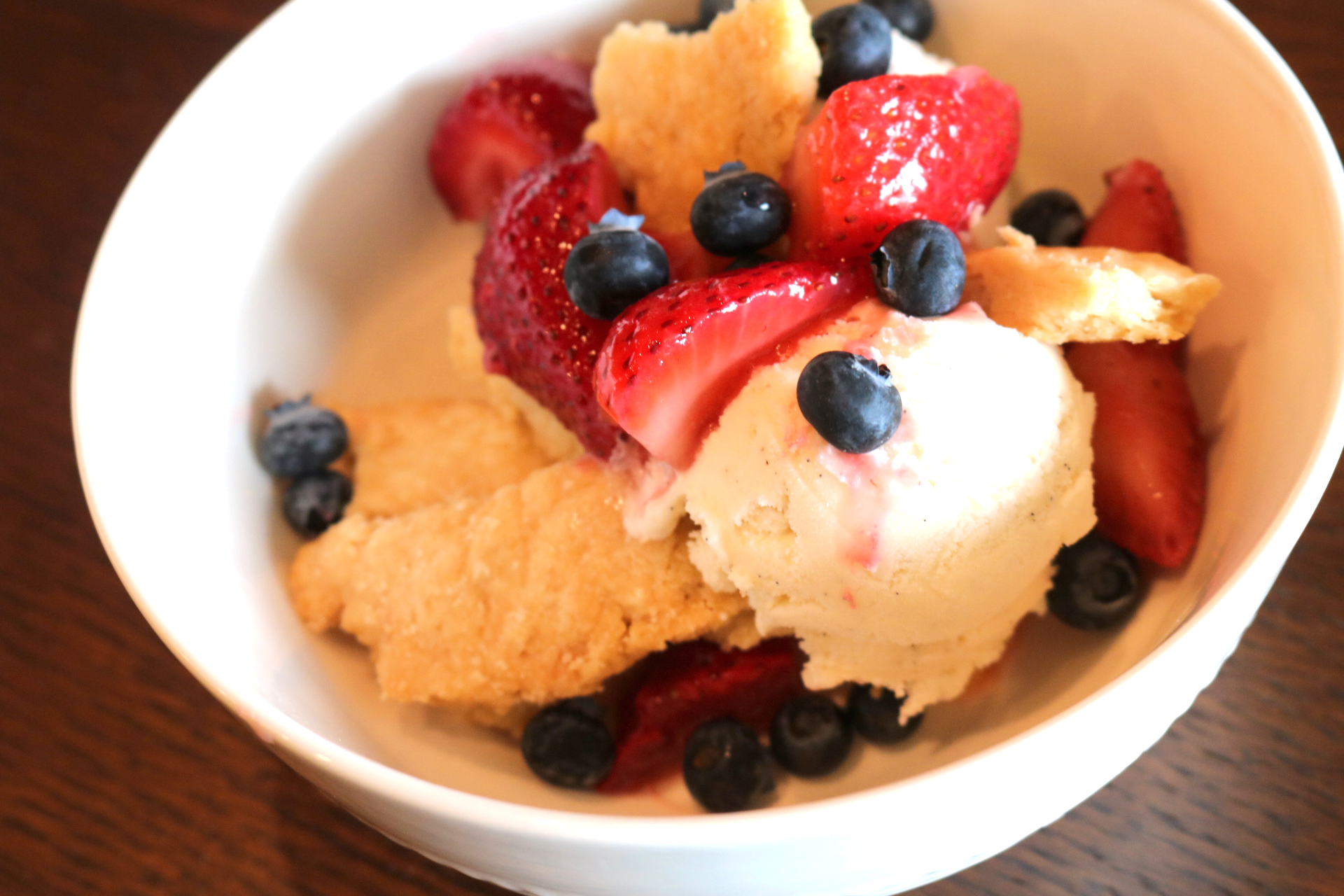 It is all about the crust
My dad's most favorite dessert is crust and strawberries. It is really as simple as it sounds….it is pie crust topped with chopped strawberries.
The key is the super flaky and very tender pie crust, and how we cut it. Trust me this will change how you think about pie crust!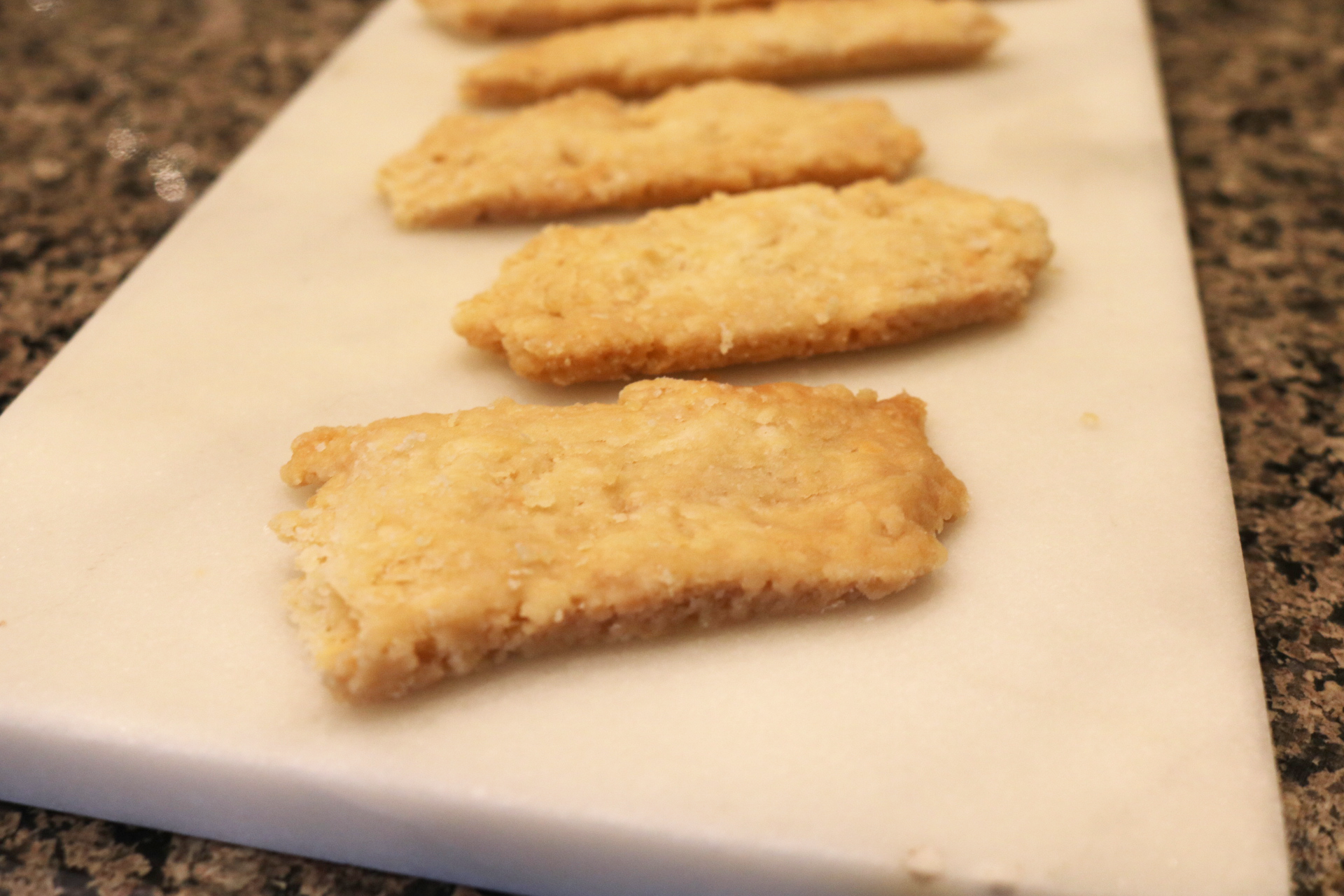 Double duty crust recipe
My MeeMaw and Mom have been using this recipe for both these pie crust crisps and for traditional pie crusts. Now I know some of you may think that making homemade pie crust is too intimidating, too hard or just not needed but let me tell you this recipe is quick, easy and SO WORTH IT!
You mix it all in one bowl and then roll it out pretty thin and cut it into strips, making the pie crust crisps. You place them onto a sheet pan & then bake them off until golden brown. See it really is that easy.
To make a pie you do the same thing only skip the cutting piece and just place the rolled out crust into the pie pan.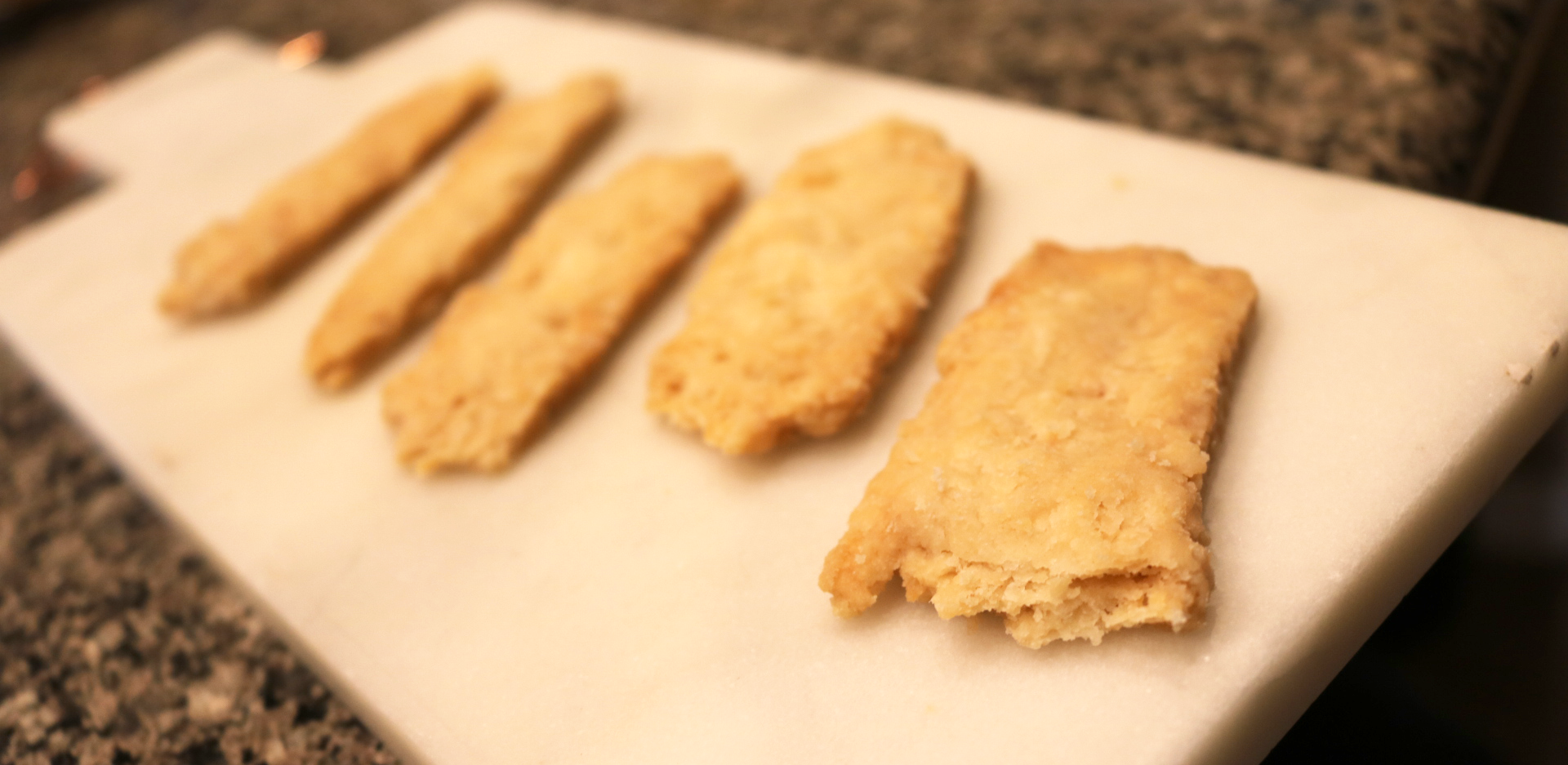 I could eat the whole pan
Yes you read that right. I really could eat the whole pan of pie crust crisps. They are flaky, tender and just so dang yummy. My nephew even loves crust now. It really is a family favorite.

Now for the sundae
My favorite way to eat these Pie Crust Crisps is in our family version of strawberry shortcake.
It starts with pie crust crisps in the bottom. Then we top it with my Homemade Vanilla Bean Ice Cream and then some fresh berries. That's it. Just crust, ice cream and berries. It sounds really simple but it is so, so good!!
The crust is not sweet at all so it really balances out the sweetness from the ice cream and berries to make this a very balanced dessert. It is refreshing, light and perfect for this summer!!
Break out the ice cream…it is time to make crust!!
MeeMaw & Honey
Pie Crust Crisp Sundae
A new take on a "shortcake" made into a sundae with Homemade Pie Crust and Homemade Vanilla Bean Ice Cream as the stars along with he berries. A perfect sundae for this Holiday weekend...or any weekend in my family
10 minPrep Time
12 minCook Time
30 minTotal Time
Ingredients
The Crust
4 cups all purpose flour
1 3/4 cup shortening
1 teaspoon salt
1 Tablespoon vinegar
1 egg, room temperature, whisked
1/3 - 1/2 cup water
The Sundae
1-2 cups Fresh Berries, I used strawberries and blueberries, but any will work
Whipped Cream (if you want)
Directions
>> Pie Crust Crisps <<
Preheat oven to 350
Line 2 baking sheets with parchment paper, set aside
In a large bowl combine flour and shortening with a pastry cutter or 2 knives until shortening resembles large peas
Stir in salt, vinegar, egg and 1/4 cup water until just combined, adding in more water as needed (I usually use the full 1/2 cup) until dough is slightly sticky and holds together when pinched
Roll out 1/4 of the dough onto a floured surface and using a rolling pin roll until dough is about 1/4 inch thick
Slice into rectangles and place onto prepared pan
Repeat with remaining dough
Bake for 10-12 minutes, or until crust is lightly browned
Let cool for 5 minutes before serving
Store in an airtight container for up to a week
** To use to make pies see below under notes
>> Sundae <<
Scoop berries over ice cream
Place Pie Crisps around the side
Top with whipped cream if you want (we never use it, but you can)
Serve immediately
ENJOY!!
Notes
>>To use as Pie Crust << Preheat oven to 350 Spray a pie plate with nonstick spray Divide dough in half Roll each half on a floured surface until about 1/4 inch thick Carefully place into prepared pie pan Gently press into pie pan Proceed with your favorite pie recipe ENJOY!
**To make 2 double crust pies you can double the recipe.
7.8.1.2
355
https://sparklesnsprouts.com/2017/06/30/a-new-way-to-sundae/
All images are the property of Sparkles n Sprouts, to use image please contact the webmaster at michelle@sparklesnsprouts.com
Perfect for the 4th!!
This Sundae would be a perfect treat for your 4th of July BBQ or Party. It is red, white & blue and SO GOOD.
You could also make a bar where people could make their own sundae so they can choose the toppings they want. Either way, make sure this crust is the star!!