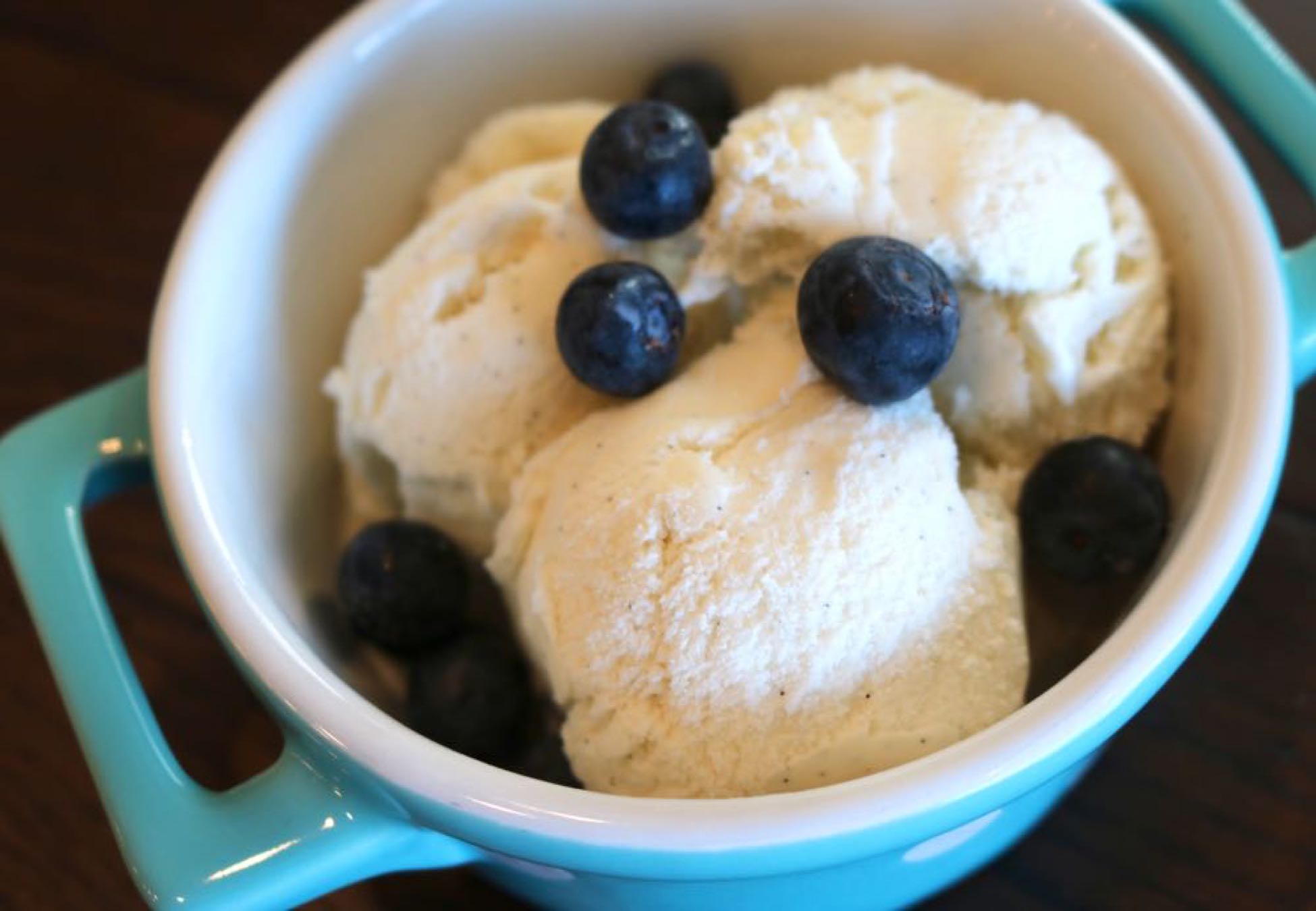 Homemade Ice Cream has never been so good (& easy)
Summer is officially here and it is ICE CREAM TIME!! Honestly it is always ice cream time in my world, but especially in the summer. I mean just look how refreshing it looks…it is the perfect summertime treat!!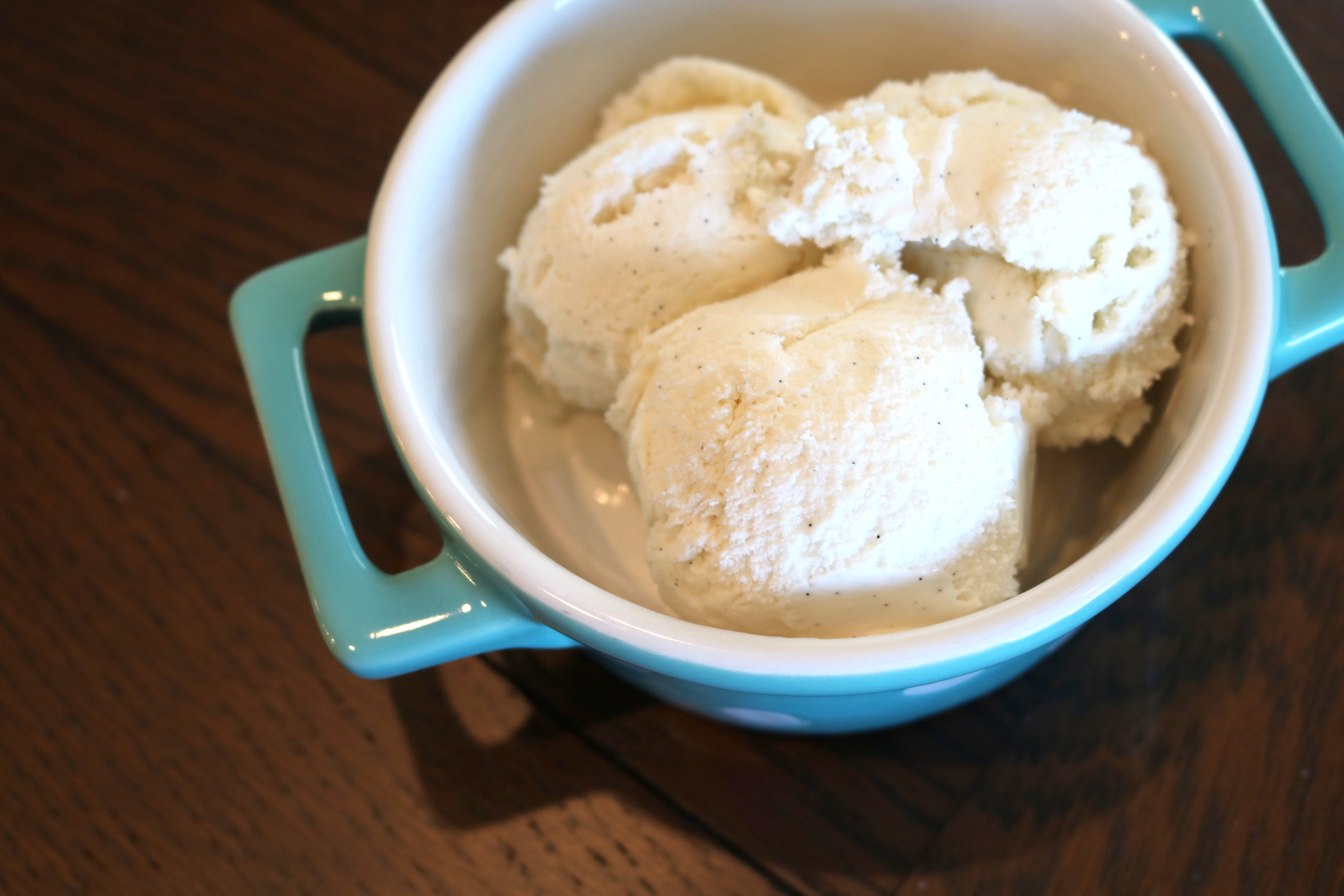 Homemade and OH SO EASY!
Growing up my dad would always make homemade ice cream for every get together we had in the summer. Way back then he used one of those old fashioned ice cream makers where you had to sue rock salt and it seemed to take FOREVER (at least to a kid it seemed like forever)!
Now I use a much smaller machine and it is done in about 30 minutes. My machine of choice of this Cuisinart Ice Cream Maker. I have the red one (it is so much cuter than the plain white one) and honestly I think it makes better ice cream than my dads machine ever did…but that is just my opinion.
Literally all you do is put super cold ingredients into the frozen bowl and turn it on, and voila in about 20-25 minutes you have ice cream. Can it get any easier???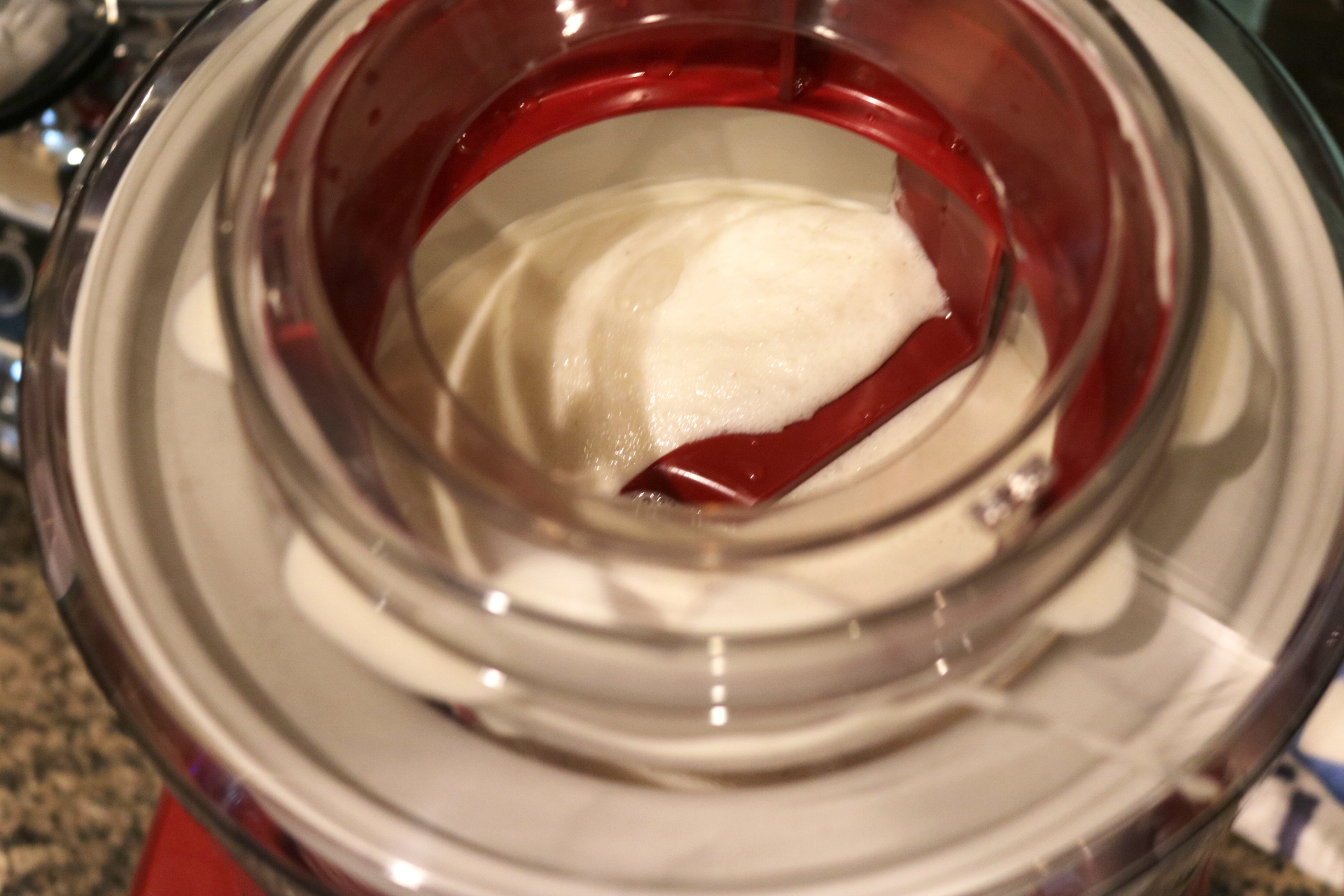 It is all about the Vanilla Bean Paste
Over the past couple months I have made several months I have made several version of vanilla ice cream, but I have to tell you this Vanilla Bean Ice Cream is the best by far. The secret is this Vanilla Bean Paste.
I use this stuff in place of vanilla extract in almost all my baking recipes and it is AMAZING! I usually only have to sue about 1/2 of what is called for and it is 1000 x's better than extract. I first heard about it while watching Tiffani Thiessen on the Cooking Channel. She uses it all the time and raved about how good it was so I decided to try it, and let me tell you she was so, so right!! I usually order mine form Amazon (because I am lazy), but you can get it at nicer kitchen store as well.
You get all the benefits of vanilla bean (like the cute little beans throughout the ice cream) but without all the trouble and cost of scraping the pods. Just look how pretty it has mede the ice cream!!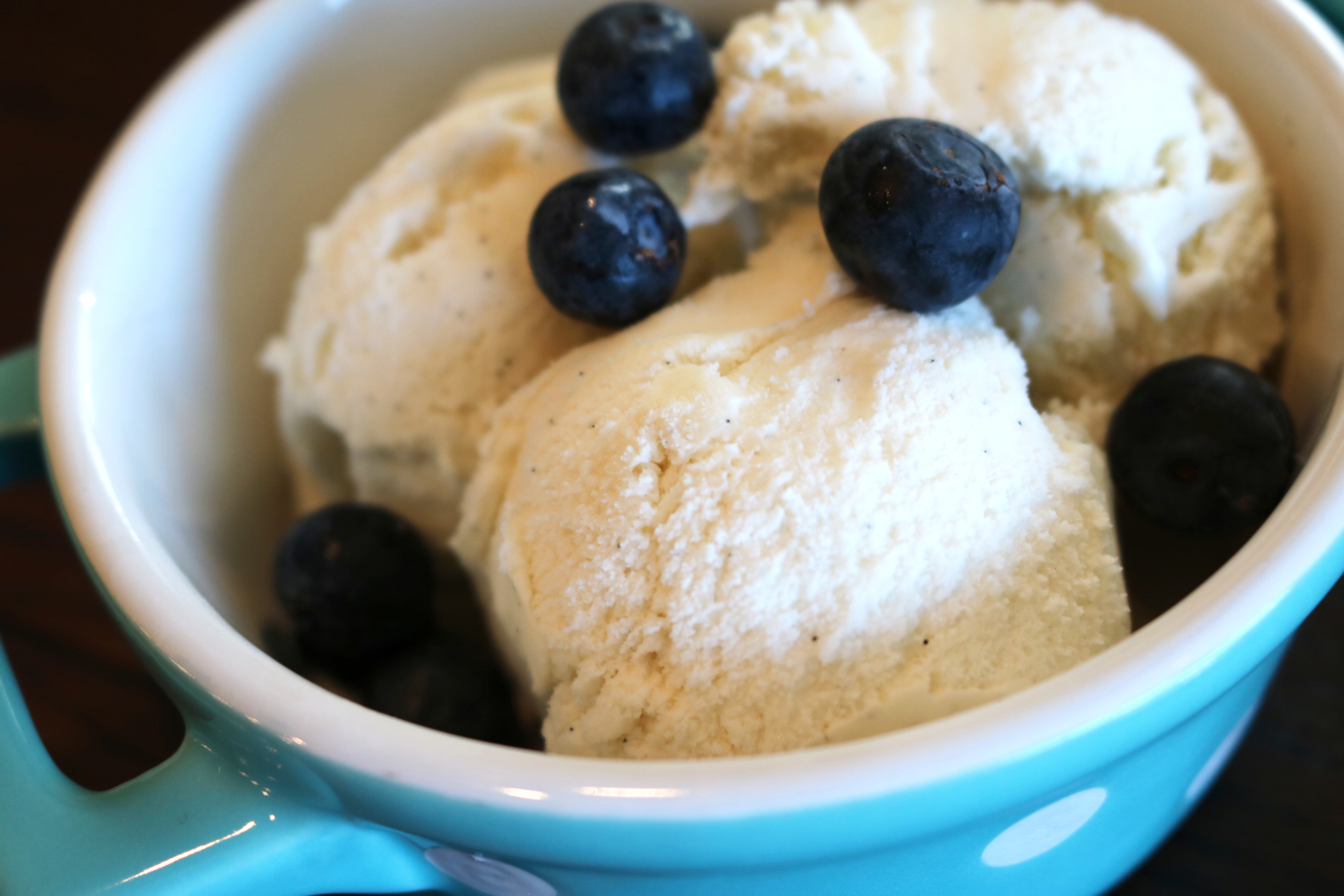 Break out the ice cream machine
Chelle Chelle
6-8 servings
Vanilla Bean Ice Cream
A rich and creamy homemade ice cream that is the perfect summer treat
5 minPrep Time
30 minTotal Time
Ingredients
2 cups Heavy Cream
1 cup Whole Milk
3/4 cup sugar
1/2 teaspoon salt
Directions
In a medium bowl whisk together all ingredients until well combined
Pour into the frozen bowl of a ice cream maker
Churn until ice cream is frozen to your desired consistency
Store in an airtight container to let set up for at least1 hour before serving
ENJOY!!
Notes
You can add in fresh fruit, chocolate chips or nuts towards the end of the churning process to change up the flavor as you desire
7.8.1.2
342
https://sparklesnsprouts.com/2017/06/22/homemade-ice-cream-has-never-been-so-good-easy/
All images are the property of Sparkles n Sprouts, to use image please contact the webmaster at michelle@sparklesnsprouts.com

More than just Vanilla
If you wanted you could add fruit to the machine at the end of the process to make strawberries & cream or peaches and cream ice cream. You could also add in chocolate chips, M&M's or any of your favorite candy. Sprinkles would also be fun. Maybe even a little espresso for a coffee ice cream.
With this recipe as a base you can really make almost any flavor you want…be creative and have fun!!
Make sure and let me know what your favorite variations are…and Happy Summer!
Pin this NOW so you don't lose it!