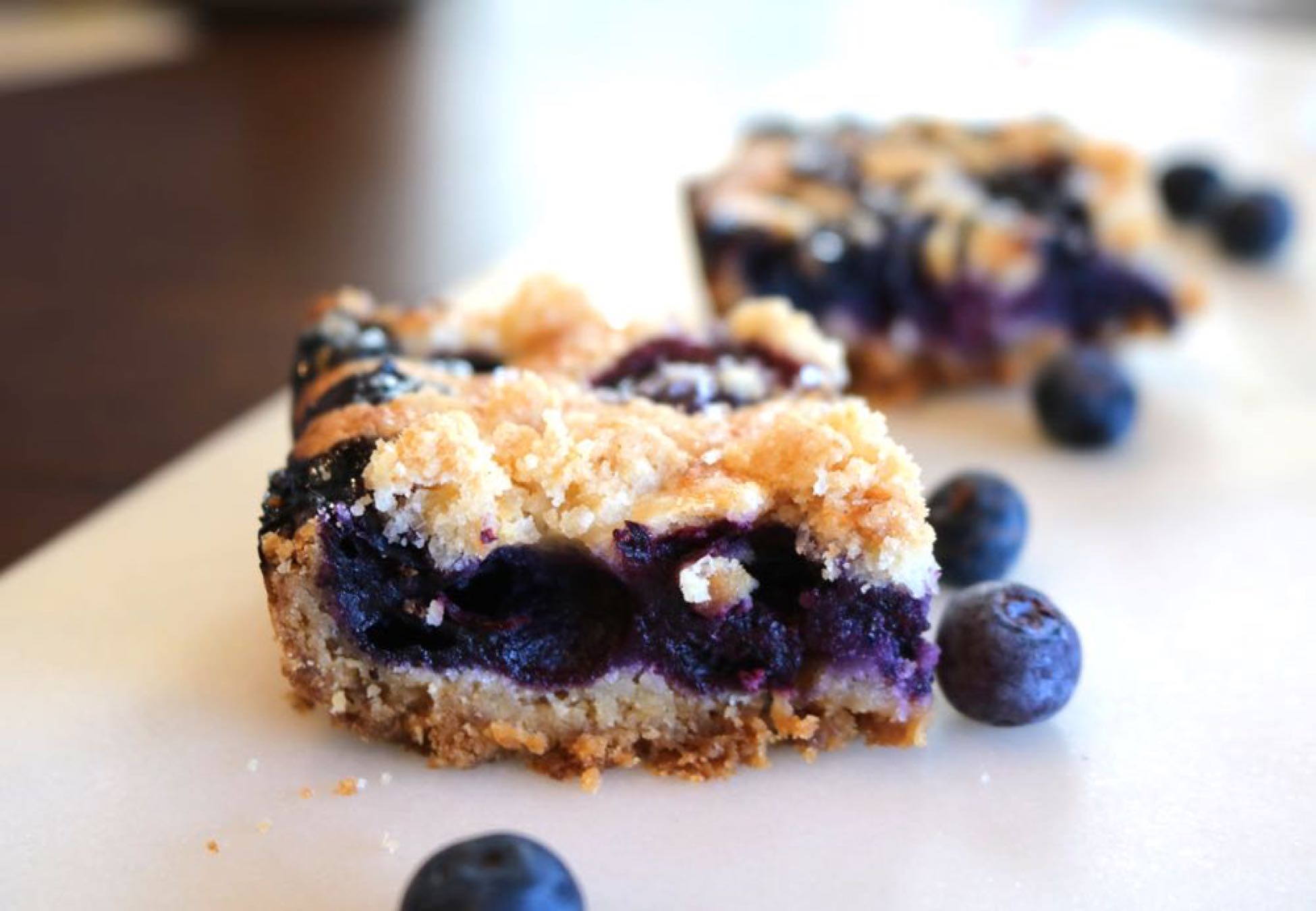 Ok, Ok I now I talked a lot about how much I love all the berries right now yesterday, but I just have to share one more recipe with you. This one is all about blueberries and they are SOOOO good!!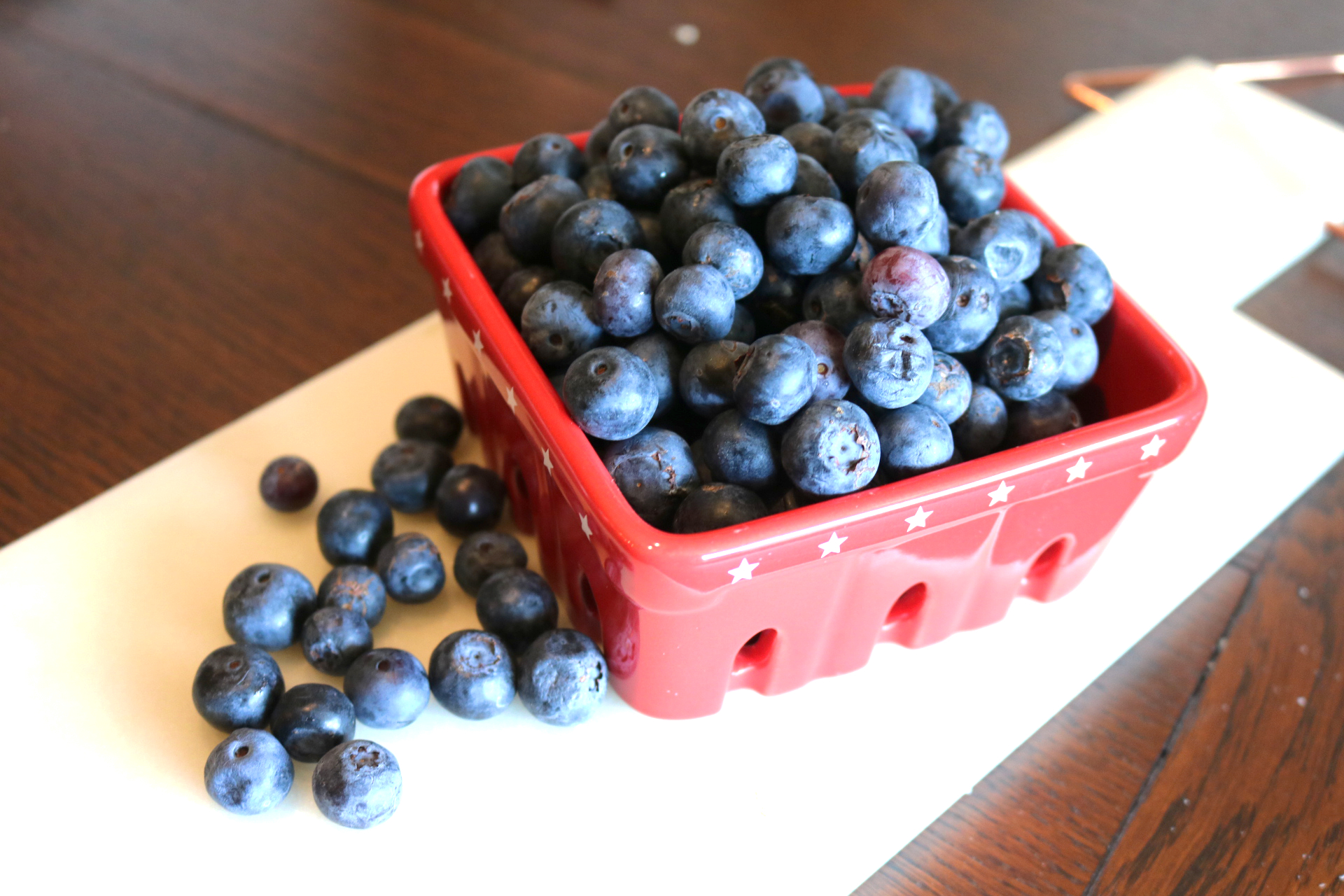 Easiest Pie I have EVER made
I love summer. We are in the pool all the time. Playing with my niece and nephew. Enjoying the sun (& humidity). Eating yummies whenever I want and loving every bite.
The only problem is I don't want to spend a ton of time int he kitchen and lets be honest traditional pie takes a while…but these Blueberry Pie Bars don't. Trust me this was the easiest "pie" I have ever made and it was DELICIOUS!!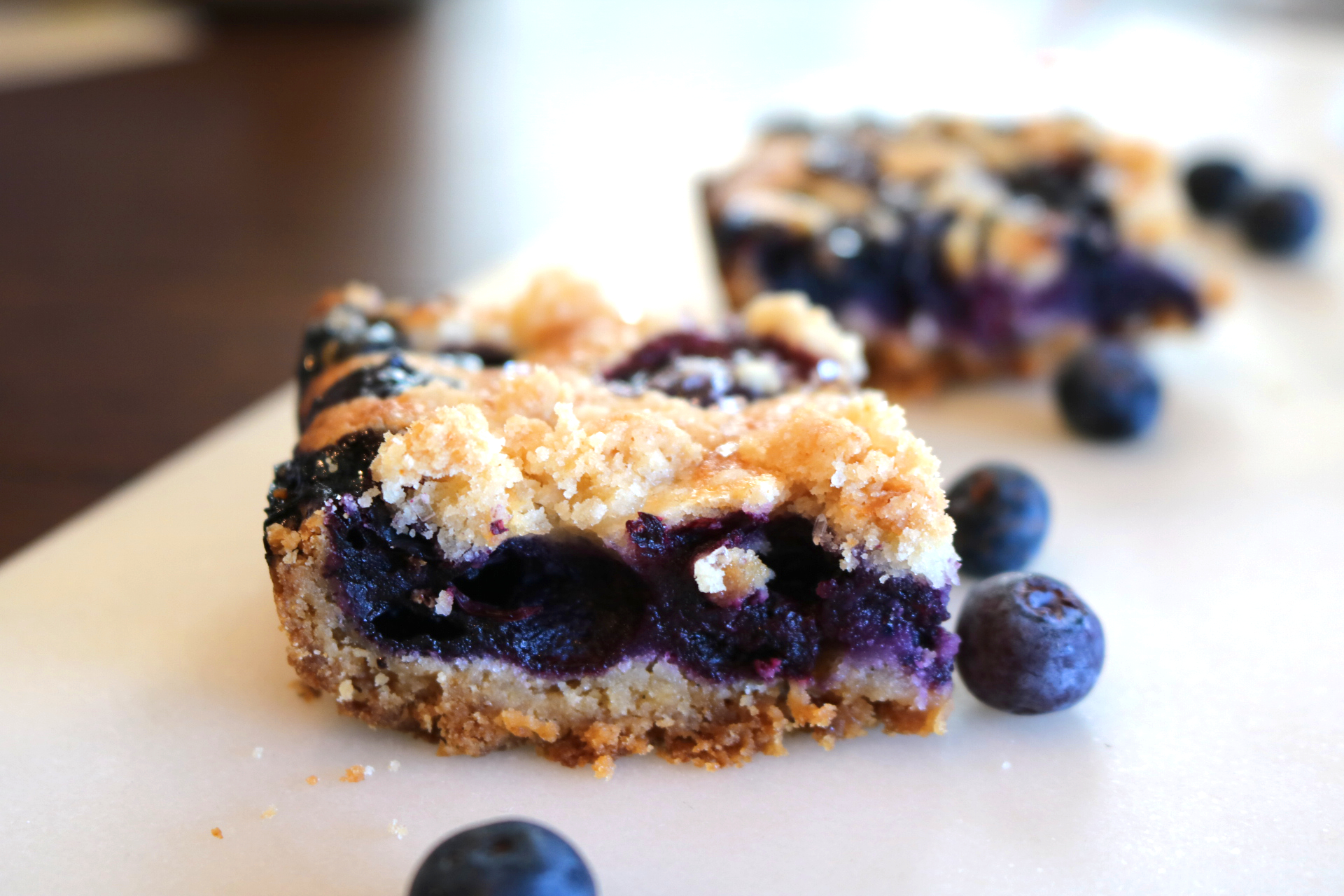 Bring on the berries
So I cannot get enough blueberries. There are 4 pints in my refrigerator right now…yes 4. I know that may seem little excessive, but I really do LOVE blueberries.
I also have some strawberries and blackberries as well, but this recipe is all about the blueberries. If you wanted to use a combo of berries you could, just make sure to cut them up small so they bake down.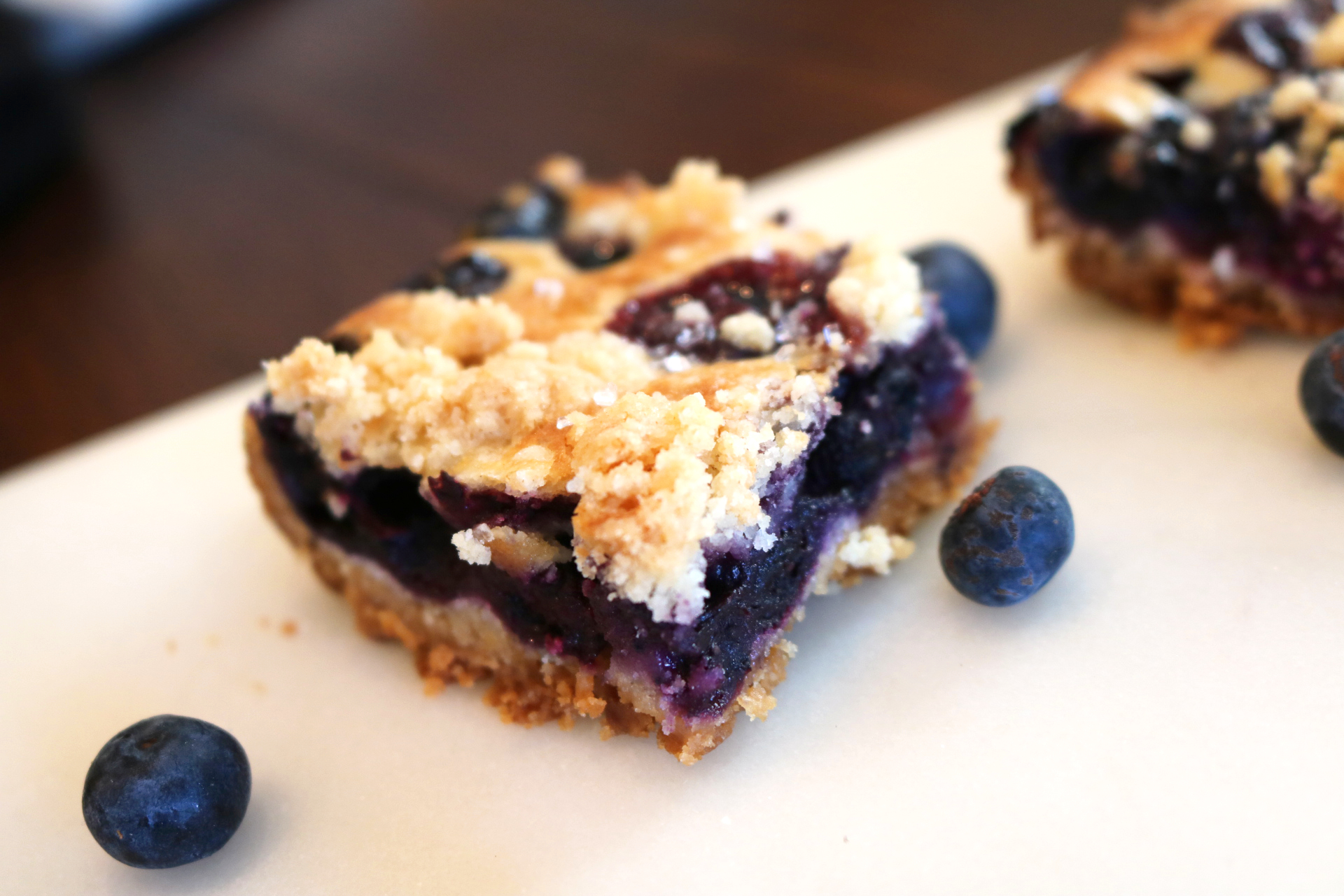 Oh my… that color!
I love the color of blueberries on their own but man when they bake down the color is AMAZING. It becomes this beautiful dark purple that is bursting with blueberry goodness.
If you use another berry with the blueberry the color maybe a little different but still it will be beautiful!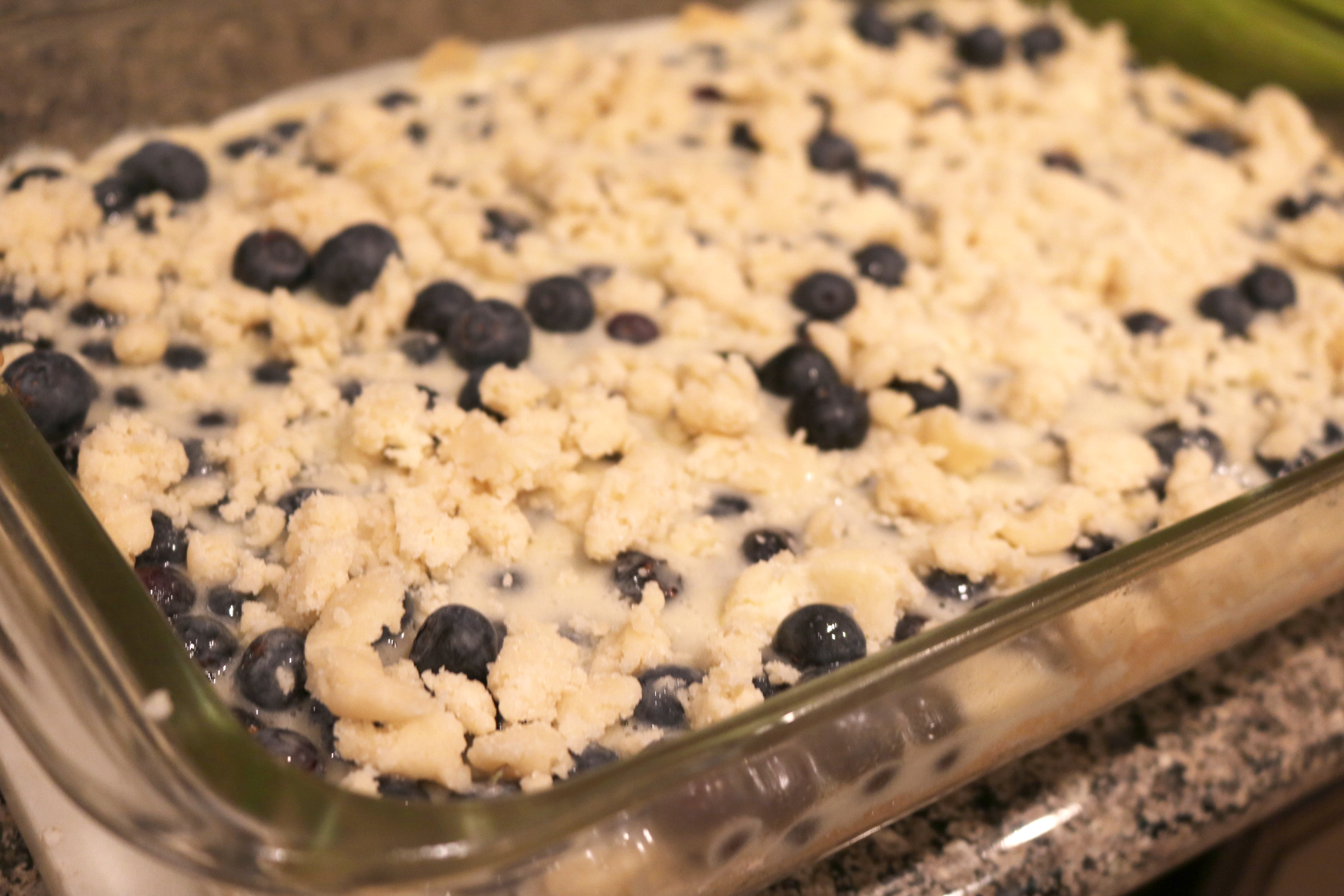 The crumble…cannot get enough of the crumble!
I have to be honest my favorite part of these bars is the crumble on top. It adds the perfect little bit of buttery sweet bite making these pie bars something so, so special.
If you wanted you could add in a little cinnamon you could for sure, or maybe some brown sugar. Oh yeah brown sugar sounds super yummy!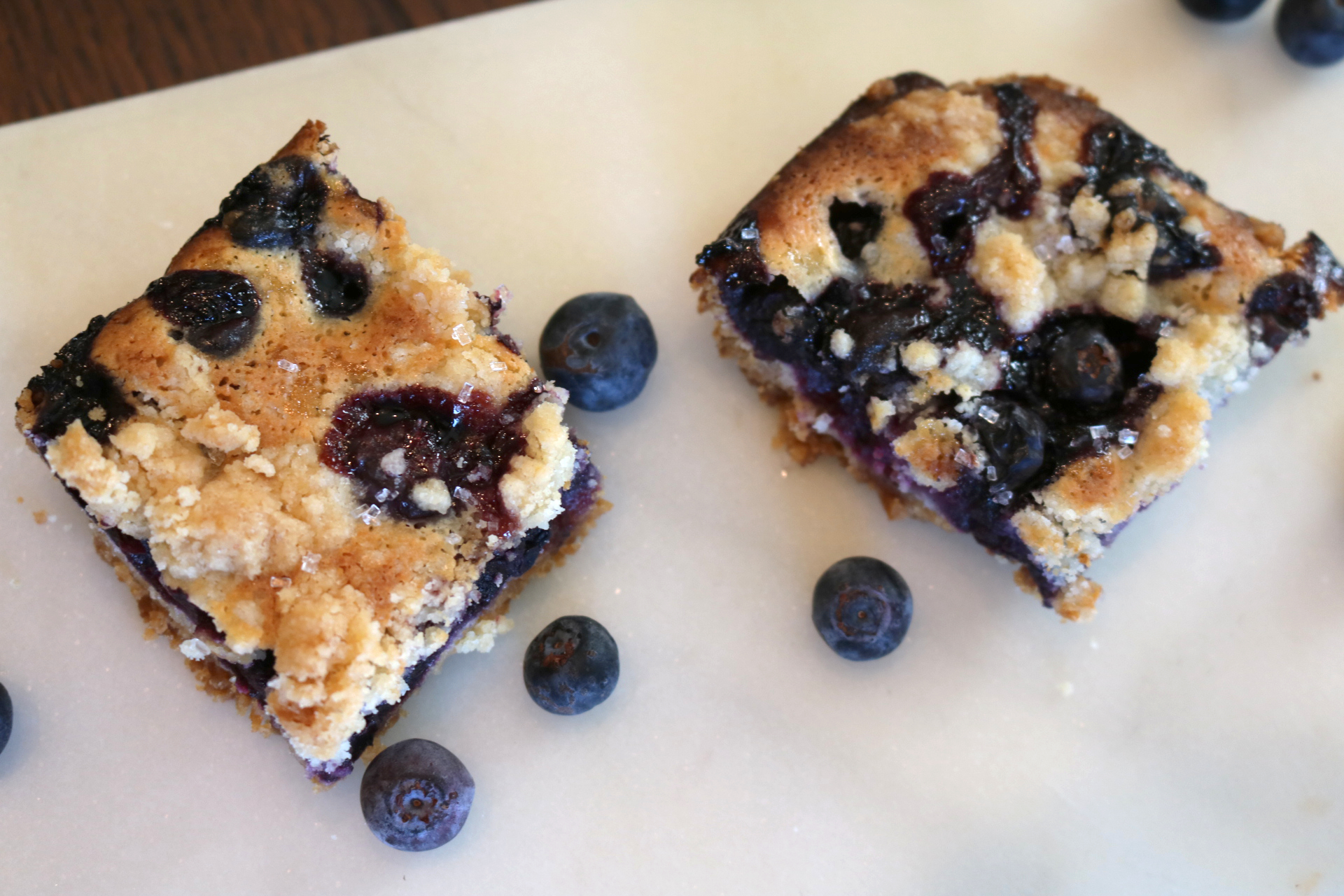 Go ahead and break out the mixing bowls
Chelle Chelle
24 bars
Blueberry Pie Bars
A perfect summer bar bursting with tons of blueberries and sweet crust that makes each bite perfect
10 minPrep Time
1 hr, 10 Cook Time
2 hr, 20 Total Time
Ingredients
Crust
1 1/c cups all purpose flour
1/2 cup sugar
3/4 cups butter, cold & cubed
1/2 teaspoon salt
Filling
2 eggs
1 cup sugar
1/2 cup sour cream
1 teaspoon vanilla bean paste
1/2 teaspoon salt
1/2 cup all purpose flour
3 cups fresh blueberries
2-3 Tablespoons course sugar
Directions
Preheat oven to 350
Spray a 9x13 pan with non-stick spray, set aside
In the bowl of a stand mixer, or a medium bowl, mix together all the crust ingredients until they are crumbly
Reserve 1 cup and press remaining curst into the bottom of the pan, pushing it up the sides a little as you press it in
Bake for 15 minutes to let crust set
While crust is baking in a medium bowl whisk together eggs, sugar, sour cream, vanilla bean paste and salt until well combined
Stir in flour, mixing until just combined
Gently stir in blueberries until just combined
Once crust is set pour filling on top of the crust and spread gently to cover the entire pan
Sprinkle reserved crust over the top and the course sugar
Place back into the oven and bake for another 50-55 minutes or until top is browned and filling is set
Remove and let sit for atlas 1 hour before serving
ENNOY!
Notes
You can replace the blueberries with blackberries or a combo of berries, just made sure to taste them and add more sugar of necessary
7.8.1.2
343
https://sparklesnsprouts.com/2017/06/15/easiest-pie-ever/
All images are the property of Sparkles n Sprouts, to use image please contact the webmaster at michelle@sparklesnsprouts.com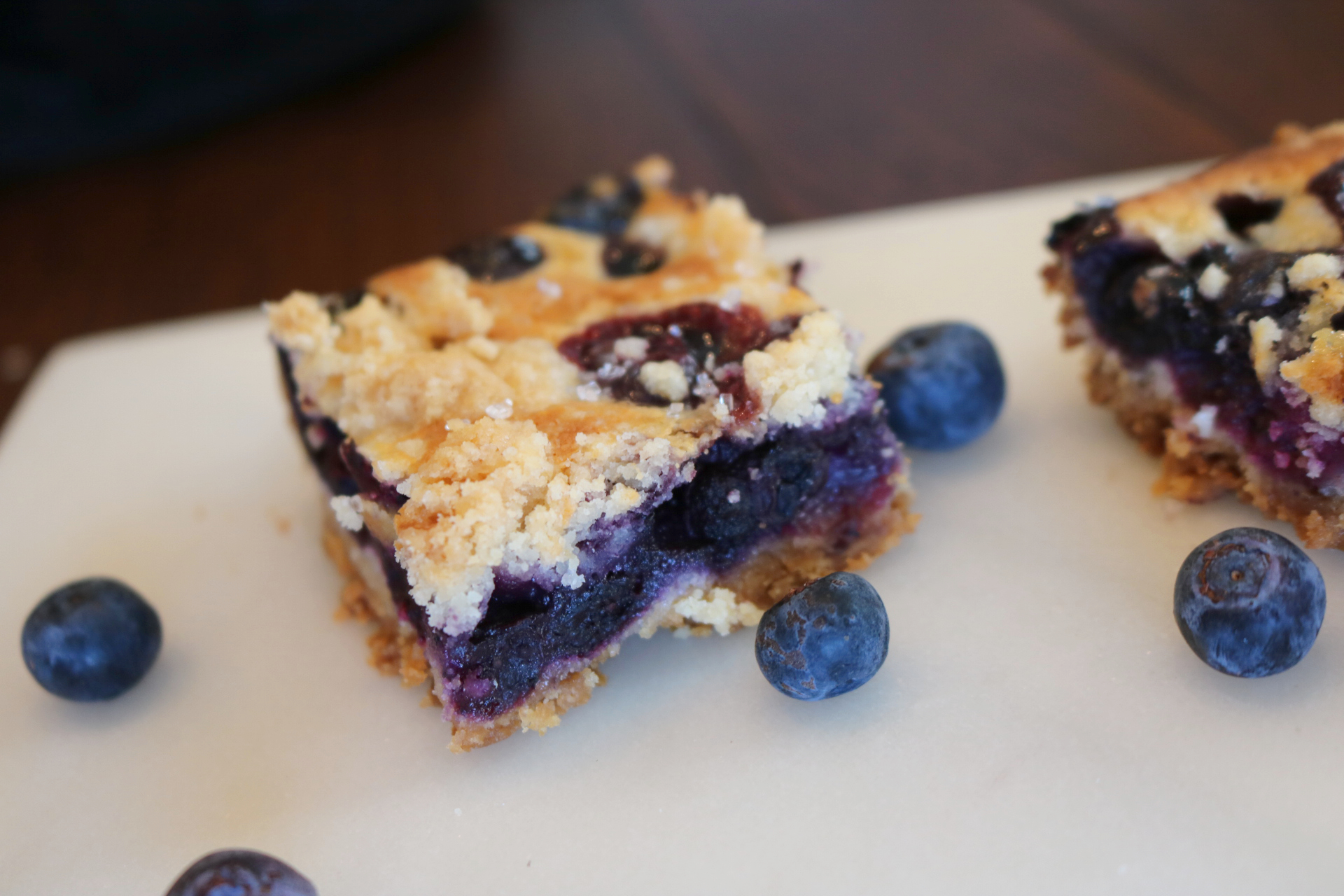 Perfect for a fun weekend with the family
This treat would be perfect for a fun family weekend…like Father's Day or the 4th of July. Trust me this will be a pie that everyone will LOVE!!
Pin it NOW so you don't lose it!