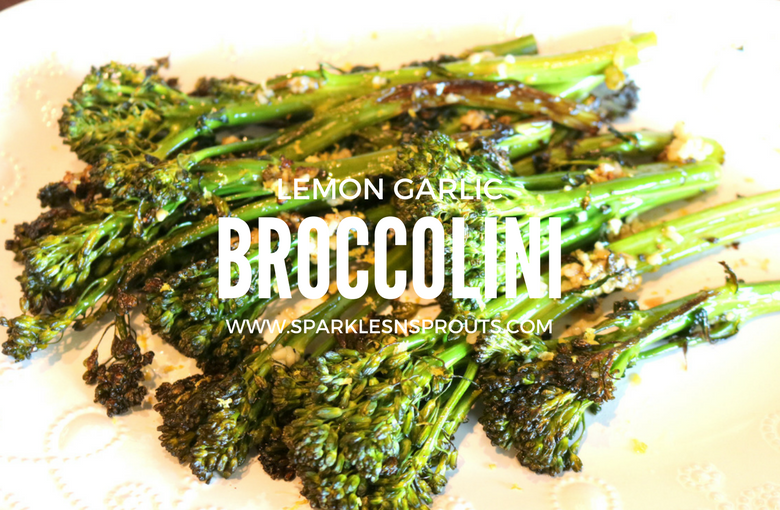 a little lemon to brighten up broccolini a bit
Broccolini is one of my most favorite veggies. When I say favorite I mean FAVORITE, and this Lemon Garlic version is my MOST FAVORITE!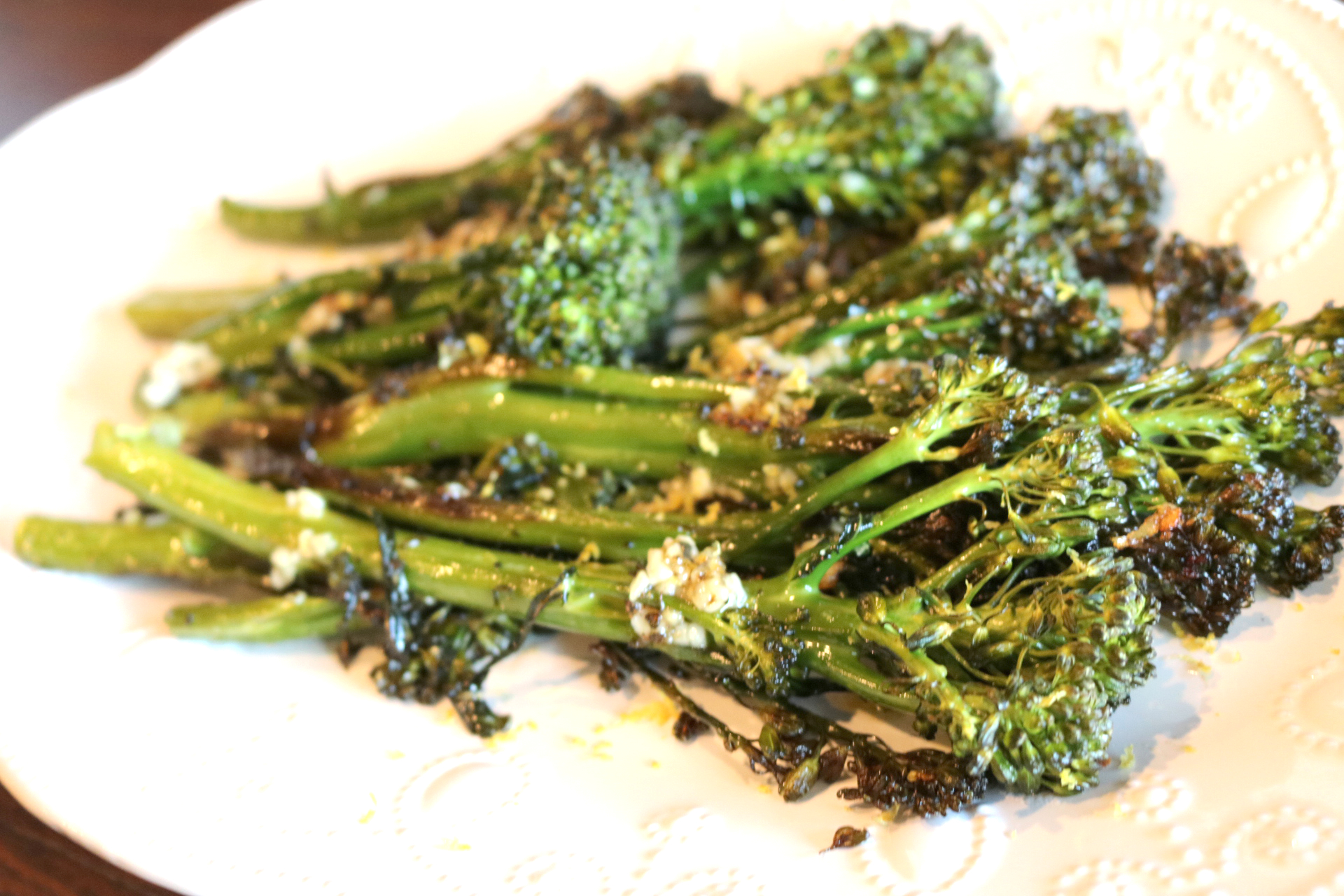 Quick & Easy
I don't know about you but sometimes side dishes can get super boring. I can get into a rut and make the same thing over and over. For me I make the same sides because they are easy and they come together quick and they are easy. Sometimes though, I like a change.
Just because we are going to change it up that doesn't mean it can't be quick and easy. This side is not only quick but it is also easy and loaded with tons of flavor with just a few ingredients…making this a side dish to make again & again.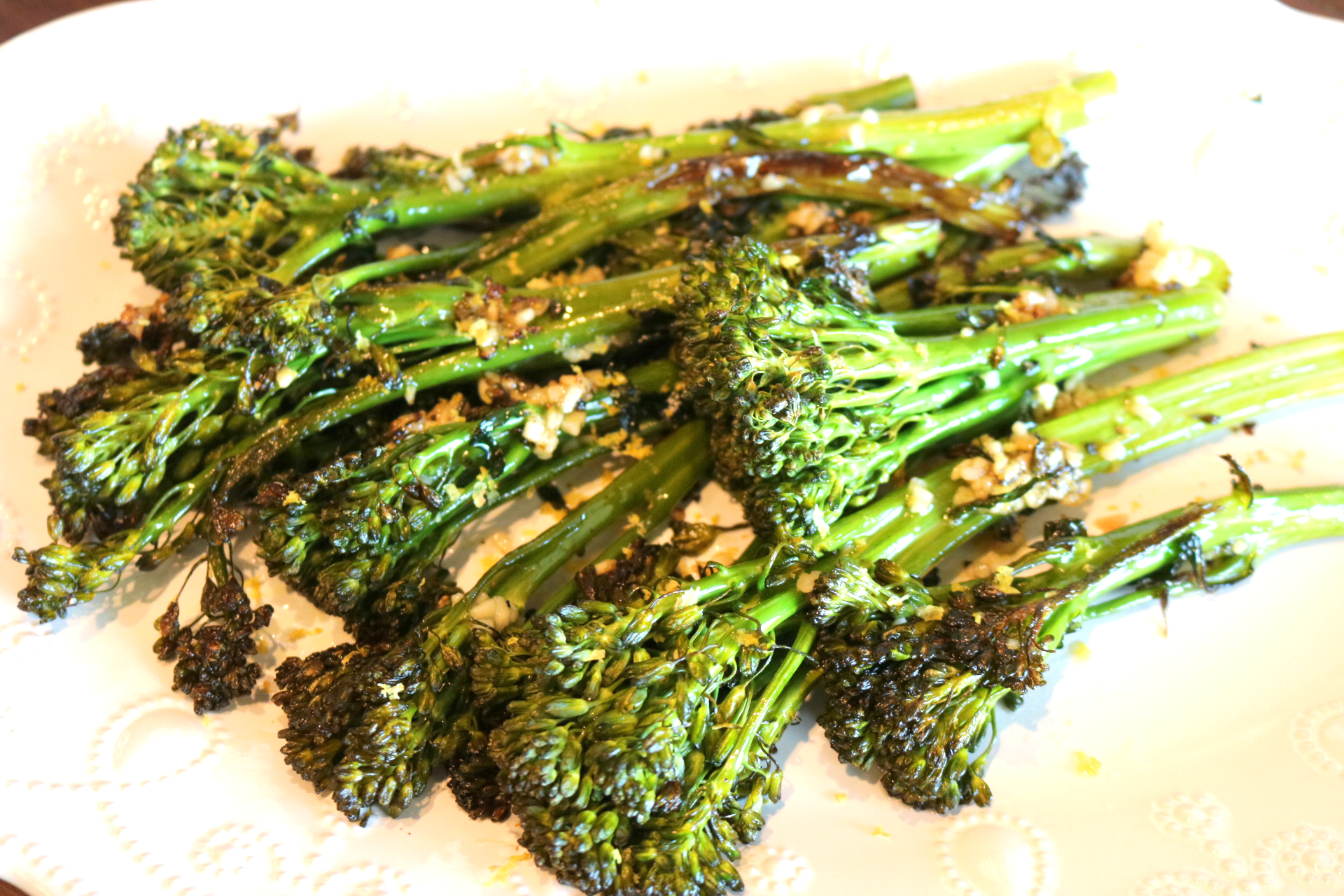 It's all about the Lemon
To really make this broccolini something to remember I added in lemon while it was roasting and then again once I was ready to serve. Why so much you ask?? Well, I love lemon and it is perfect with broccolini.
By adding it in when it is roasting helps to being a depthless to the broccolini and then adding it right before you serve it adds a brightness. Now I know you may be thinking she is using those "foodie" words…but just try it and see what you think. It really does add so much to the dish, you will be surprised.
Get to roasting…
Chelle Chelle
4 servings
Lemon Garlic Broccolini
A simple roasted broccolini recipe that is loaded with TONS of flavor without much guilt
5 minPrep Time
25 minCook Time
30 minTotal Time
Ingredients
1 bunch broccolini, trimmed, washed and patted dry
1 tablespoon extra virgin olive oil
1 teaspoon salt
1 teaspoon black pepper
2 garlic cloves, minced
1 lemon, zested and juiced
Directions
Preheat oven to 425
Line a rimmed baking sheet with foil
Spread broccolini into a single layer on foil
Drizzle with olive oil and sprinkle salt & pepper over broccolini
Toss to ensure all is coated evenly
Place into oven and roast for 15-20 minutes, or until they just begin to brown, tossing once
With about 3-4 minutes remaining remove from oven and toss broccolini with minced garlic and 1/2 of the lemon juice
Return to oven and roast for another 3-4 minutes
Remove and place onto platter to serve, top with lemon zest and remaining lemon juice if you prefer
ENJOY!
Notes
Each serving is 3 WW Smart Points
Nutritional Info Calories 89 - Calories from Fat 36 - Total Fat 4 g - Saturated Fat 0.5 g - Monounsaturated Fat 2.5 g - Polyunsaturated Fat 0.4 g - Trans Fat 0 g - Cholesterol 0 g - Sodium 632 mg - Potassium 513 mg - Total Carbohydrate 12 g - Dietary Fiber 4 g - Sugars 2 g - Protein 4 g
Vitamin A 20 % - Vitamin C 238 % - Calcium 8 % - Iron 6 %
7.8.1.2
331
https://sparklesnsprouts.com/2017/05/30/lemon-garlic-broccolini/
All images are the property of Sparkles n Sprouts, to use image please contact the webmaster at michelle@sparklesnsprouts.com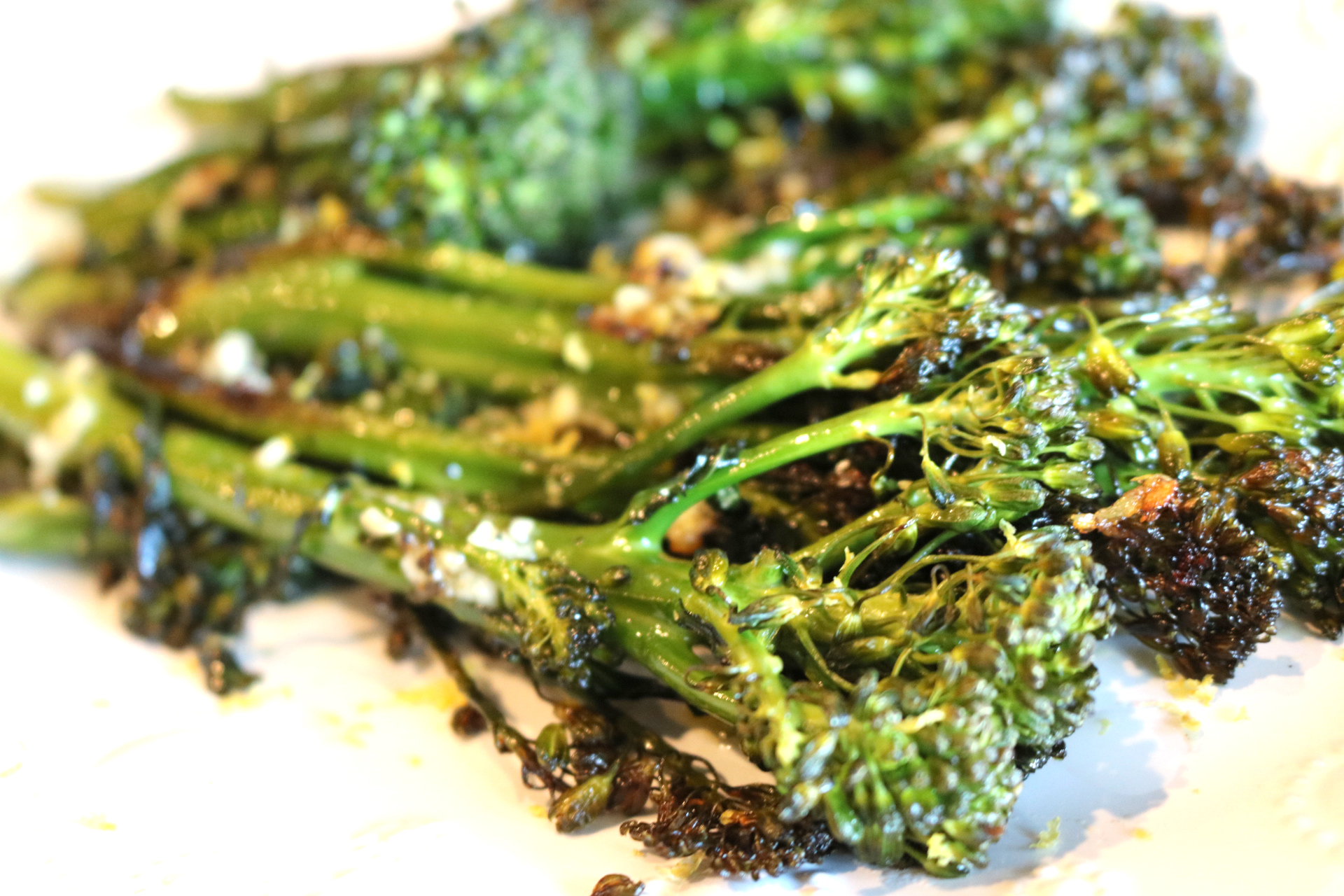 I love the charred bits
One of my favorite parts of roasted broccolini is the charred bots that happen as it roasts. They are the slightest bit bitter but and a tad bit sweet making each bite perfect.
For me I let mine cook a little longer than needed because I love the charred bits so much. They really are that yummy!!