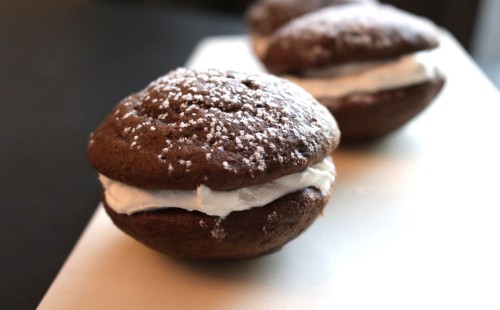 Homemade Oreo Whoopie Pies…YES please
So I am sucker for Oreo Cookies. There is usually a package of them in my pantry at all times. I have tried almost every variety but the classic is still my favorite. What is your favorite?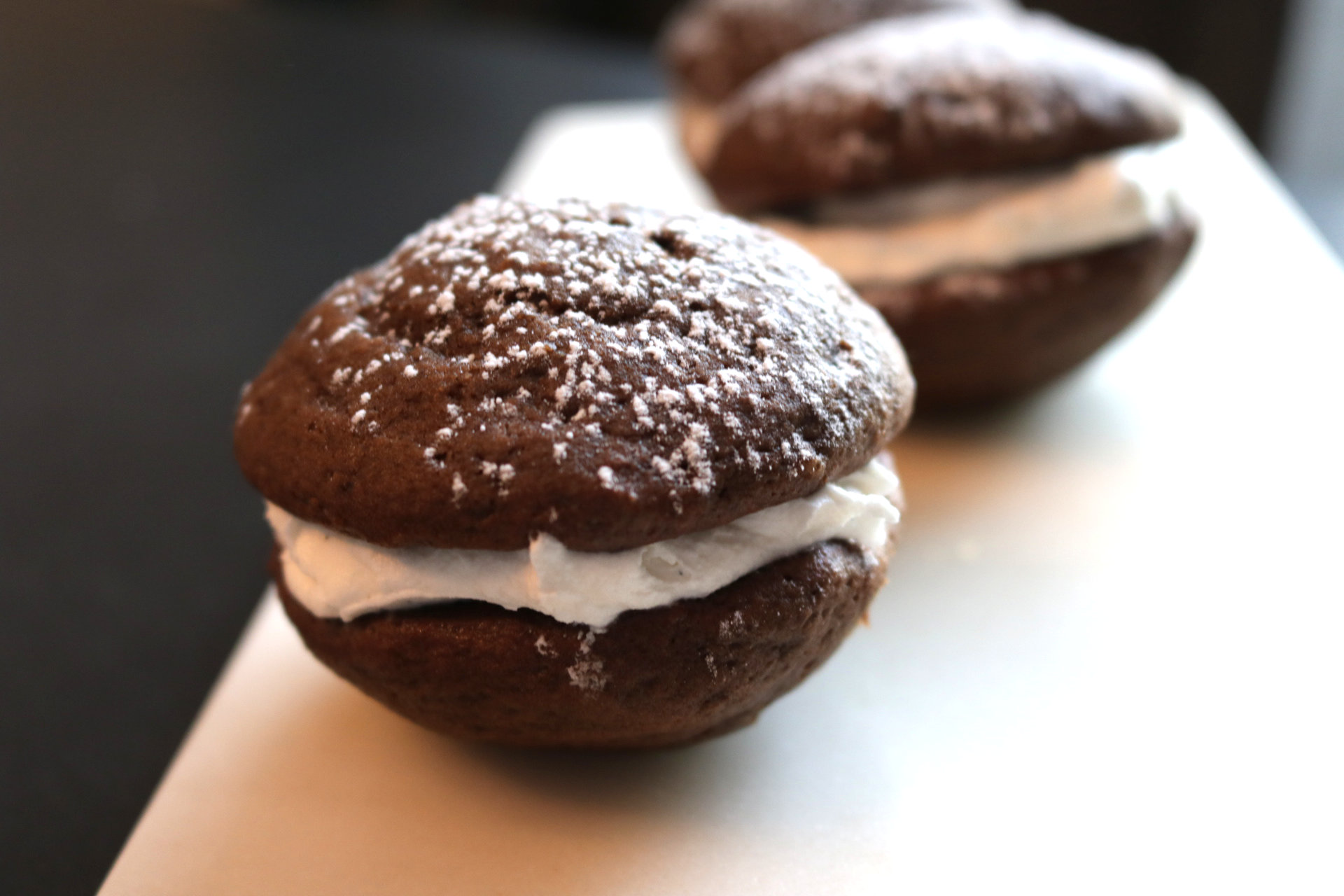 Why make them yourself?
I ask, why not? First, look how cute they are. Two little pillowy cakes with a creamy center…I'm in love. Second, they are DELICIOUS!! Third, they are SO EASY.
Yes, they really are easy. I know I was surprised too but trust me they are really are so easy.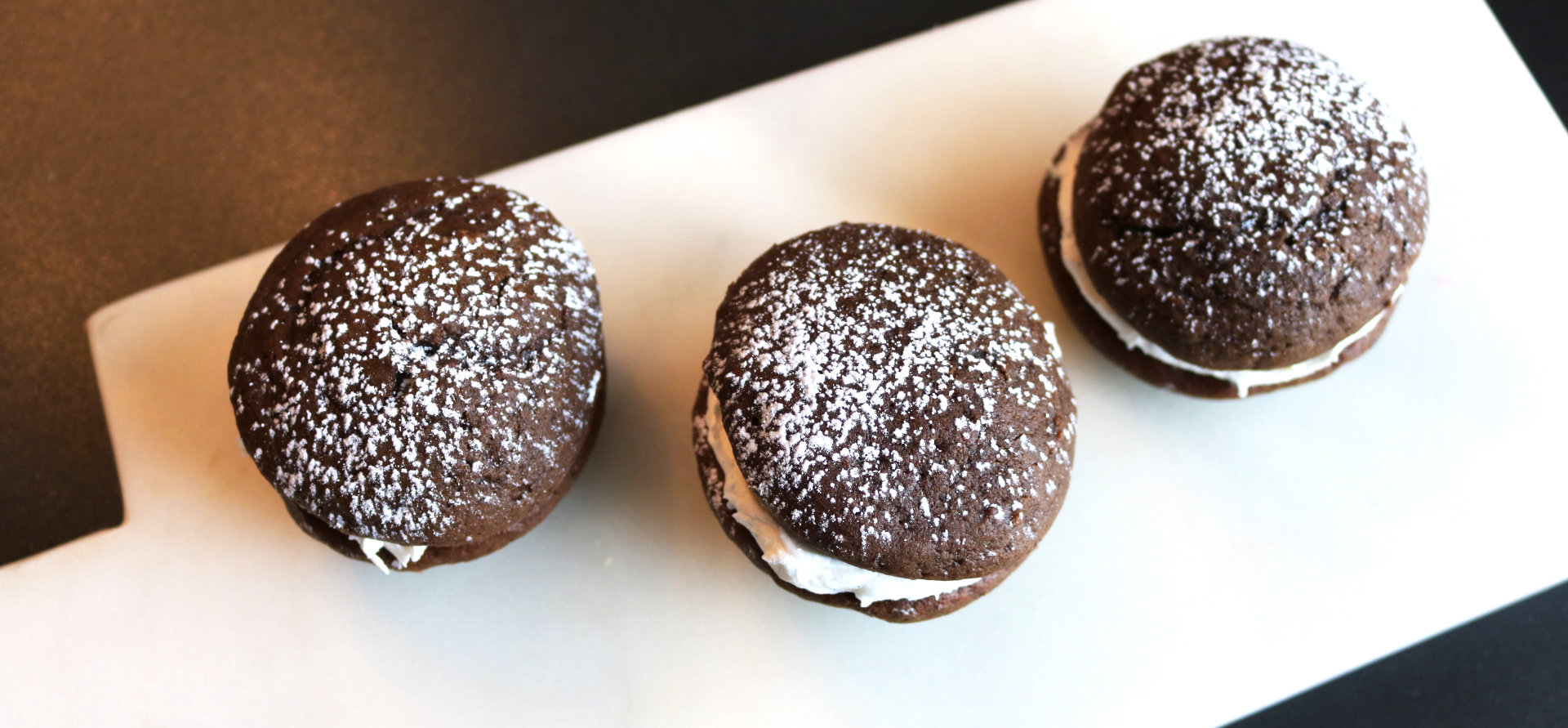 Let's talk cake
The beauty of whoopee pies is that they are a cake and cupcake that had a baby. The cake part is moist and fluffy but still substantial enough to be held without falling apart.
For this cake I made it with a little extra cocoa powder and some espresso powder to really intensify the chocolate flavor. It is slightly bitter, like a traditional Oreo cookie, but still sweet enough to make you want more. Don't let the idea of espresso powder scare you. It does not taste like coffee in the least. It will be that one thing that no one can figure out what it is but everyone will love.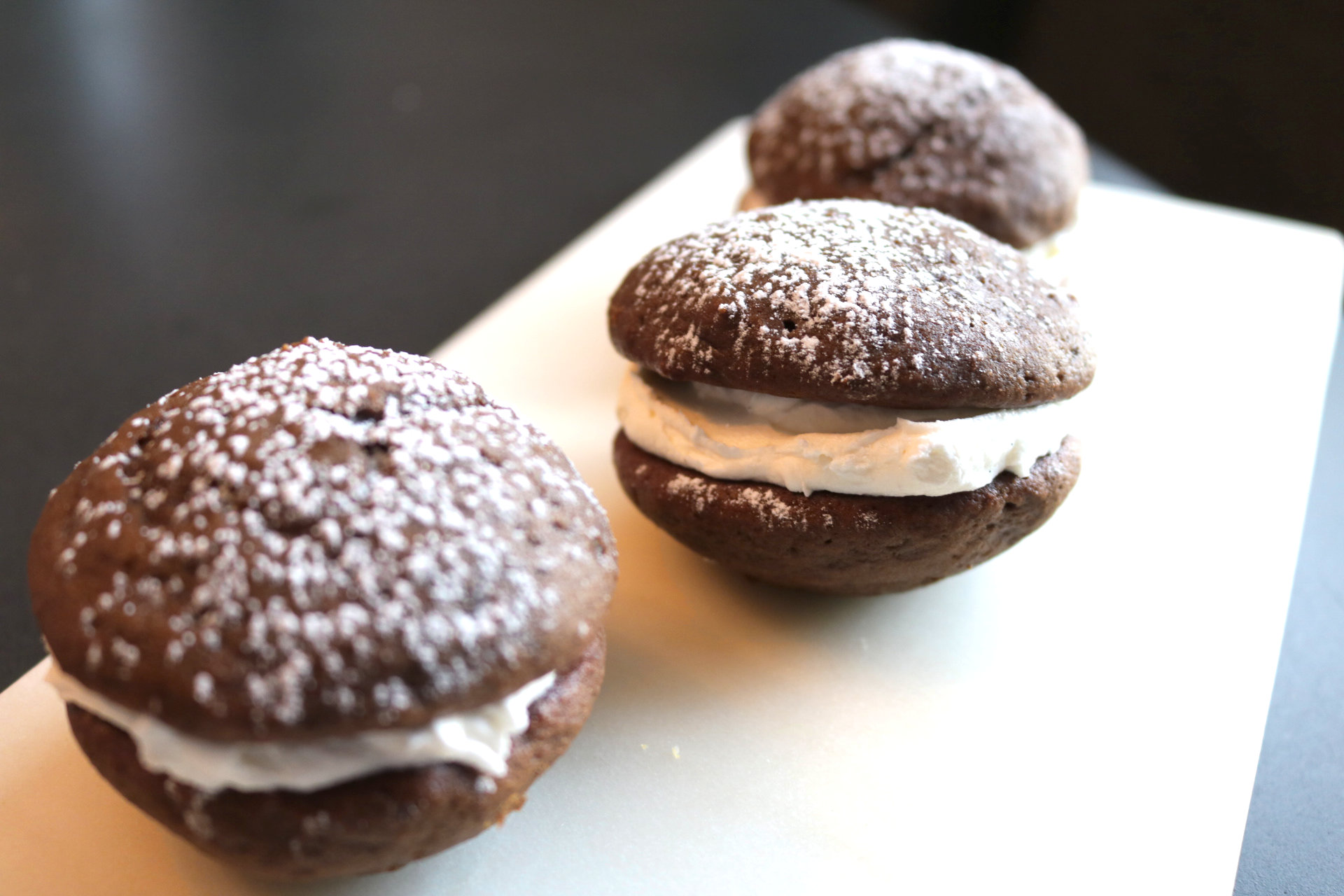 ohhhh the filling
My favorite part of an Oreo is the filling. Yes I am one of those that take apart the cookies and licks out the center, and I am proud of it. For these whoopie pies I wanted to make sure that the filling was light, fluffy and tasted like the middle of my favorite oreo.
I have to admit I was a little surprised at just how easy this fillings to make. A little butter, a little shortening, some vanilla bean extract and powered sugar and you have the middle of an oreo.
For this whoopie pie I wanted this frosting to be super light so I let it whip and whip and keep whipping. I know it will seem like forever but trust me you will love how light and fluffy it turns out to be.
Homemade Oreo's coming up
MJ
16 Whoopie Pies
Oreo Whoopie Pie
Whoopie pies that will remind you of an Oreo filled with a homemade filling that is light and fluffy and just sweet enough
20 minPrep Time
12 minCook Time
1 hrTotal Time
Ingredients
Whoopie Pie
2 cups all-purpose flour
5 tablespoons unsweetened cocoa powder
1 teaspoon baking soda
1/2 teaspoon salt
1 teaspoon espresso powder (optional)
1/2 cup butter, room temperature
1 cup brown sugar
1 large egg
2/3 cup low fat buttermilk
2 teaspoons vanilla bean extract (or vanilla extract)
Filling
1/4 cup butter, room temperature
1/4 cup shortening
1 teaspoon vanilla extract
1 1/2 cups confectioner's sugar, sifted
Directions
Preheat oven to 350
Line a baking sheet with parchment paper
In a large bowl whisk together flour, cocoa powder, baking soda, salt & espresso powder (if using), set aside
in the bowl of a stand mixer cream together butter and brown sugar until light and fluffy
Add in egg and mix until well combined, scraping down the sides as needed
Add in buttermilk & vanilla, mixing until combined - mixture may look curdled but that is ok
Add in flour mixture, in 3 additions, scraping down the sides after each addition
Using a small cookie scoop place mounds of dough onto prepared pans
Bake for 10-12 minutes, or until cookies are set
Let cool on baking sheet for 2-3 minutes and then remove to cooling rack to allow to cool completely
>> For the filling <<
In the bowl of a stand mixer cream together butter, shortening & vanilla until very smooth
Add in confectioner's sugar, slowly, until all is mixed in
Increase speed to high and whip until filling is light and fluffy, scraping down the sides as needed, I whipped it for about 8 minutes
Once cookies are completely cooled spread 1-2 tablespoons filling onto cookie and top with another, making a whoopie pie
Top with some confectioner's sugar or serve as is
ENJOY!!
7.8.1.2
308
https://sparklesnsprouts.com/2017/05/30/homemade-oreo-whoopie-pies-yes-please/
All images are the property of Sparkles n Sprouts, to use image please contact the webmaster at michelle@sparklesnsprouts.com

Perfect for the Big Game or Valentines Day
These whoopie pies would be a BIG hit for your Super Bowl Party or for your special love on Valentines Day.
They are the perfect treat for that everyone is sure to love.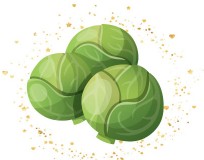 Make today Sparkle – MJ