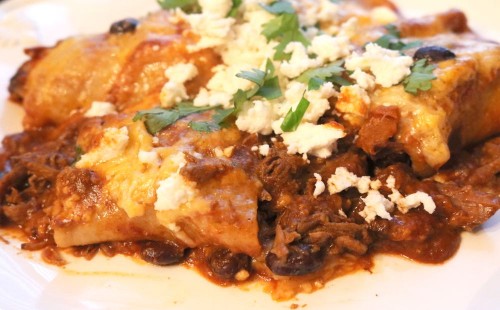 Cinco de Mayo all weekend long
Cinco de Mayo is technically May 5th, but in my world it lasts all weekend long. It starts with nachos and margaritas and ends with a flan cake or brownies with more margaritas in the middle.
Yes…and maybe a few more margaritas!
Just a sample of what is on our menu…
There will be a little something for everyone this weekend. We will have a little heat, a little sweet and of course a little cheese. It will be a weekend to remember for sure!!
To start everything off with
You have to try the Queso Blanco. It is rich, creamy and a perfect way to start off your Cinco de Mayo.
For the main event
You have to try the Shredded Beef Enchiladas or the Nacho Casserole. Either are a perfect option to make this Cinco de Mayo something to remember.
A little something on the side
To make the main dishes really shine pair them up with some homemade (from scratch) Charro Beans (not shown above) and Red Rice.
Don't forget something sweet
To really finish it all up with a little something sweet check out the Espresso Flan Cake or the Mexican Brownies. Both are a great choice to finish off the weekend with a bang.
Hope your weekend is filled with lots of fun!!
Happy Cinco de Mayo!!