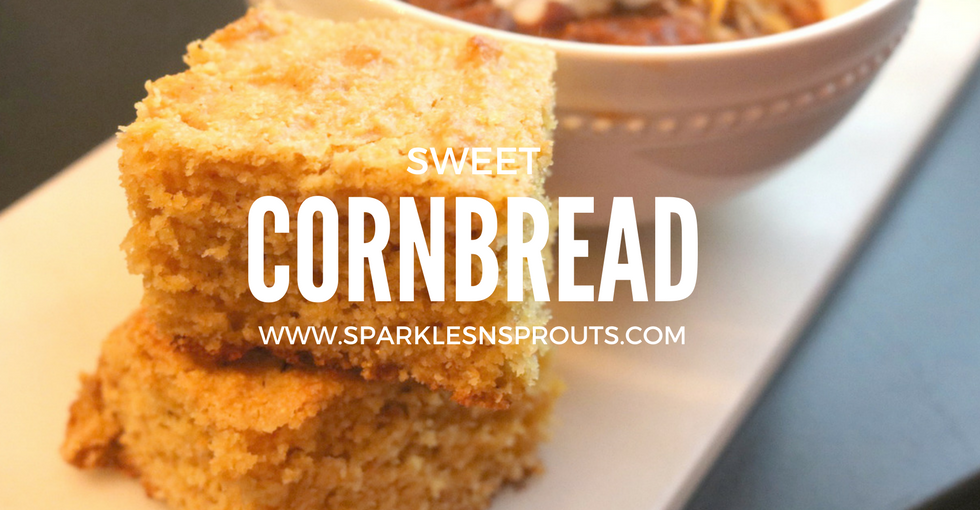 THE BEST EVER…cornbread that is
Cornbread is one of those recipes that I seem to have a 1000 recipes for. Some sweeter than others, some super savory, some spicy, and even some with bacon but this recipe will be my go to recipe from here on out.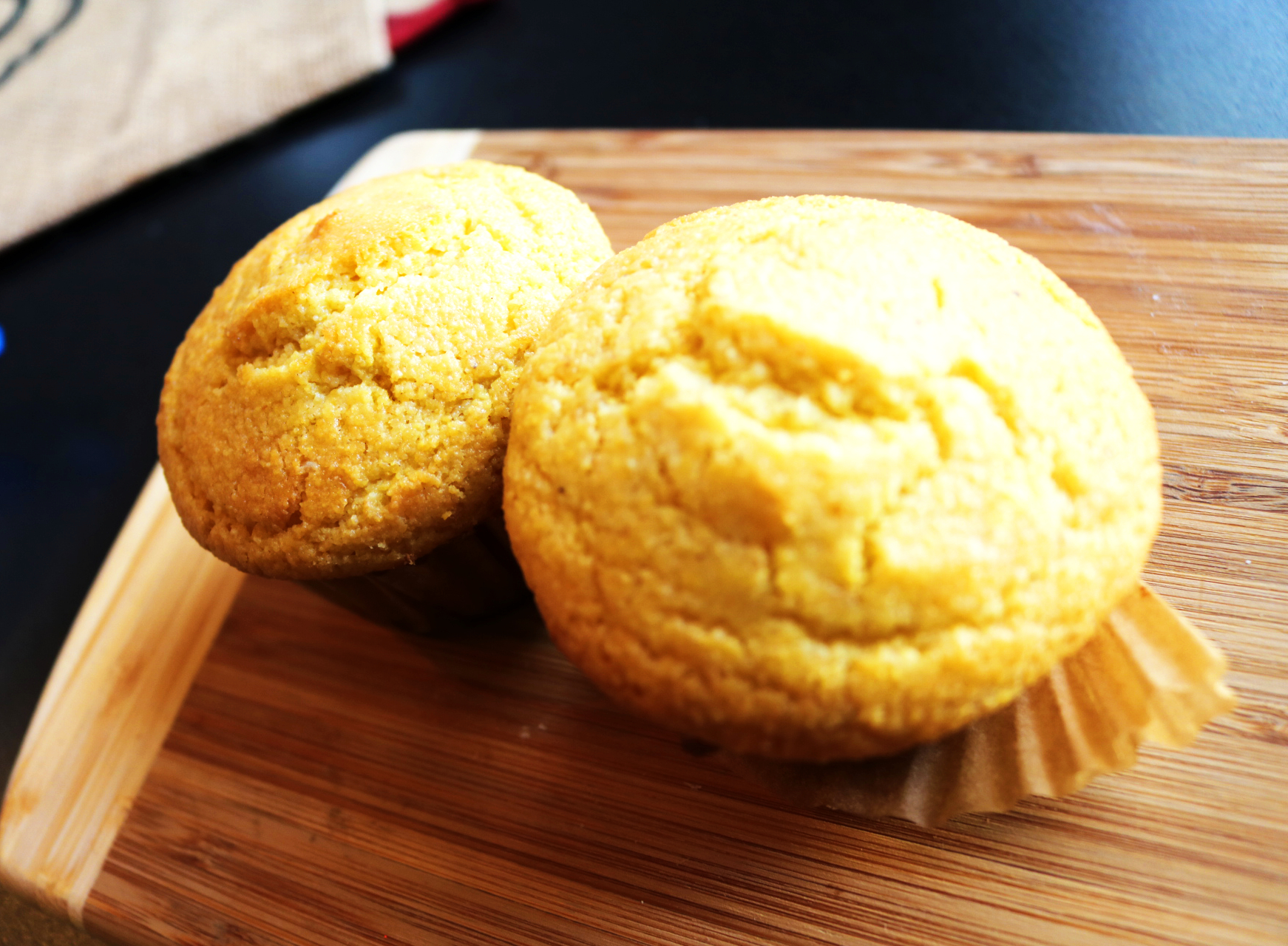 Sweet or Savory
I grew up with a more savory cornbread and was not really introduced to sweet cornbread until I was in high school and I immediately fell in love, but still went back to a savory cornbread recipe when I would make it. But over the years I find myself going back to the sweeter side of cornbread…and this recipe is the BEST!
A treat from the past
I was looking through one of my grandmothers cookbooks not long ago and one of the cornbread recipes really stood out to me, it heated the milk and some of the cornmeal on the stove to make a thick batter before it being blended in to the flour mixture.
As I was reading the recipe I thought how genius that idea was…it would add another layer of moisture to the cornbread making it so, so good. So to update it a bit I used the microwave, it saved on time. The original recipe called for regular milk, but I used buttermilk as that is what I prefer, and it also called for vegetable oil but I decided to replace some of it with butter (everything is better with butter) and the rest of it with sour cream, just to add another layer of richness and some creaminess to the muffin making them AMAZING!
My most favorite
MJ
16 muffins
THE Cornbread Muffins
Moist cornbread muffins that are loaded with tons of savory flavors and cornmeal making them the perfect accompaniment for your favorite soup or chili
15 minPrep Time
15 minCook Time
30 minTotal Time
Ingredients
2 cups cornmeal, divided
1 cup flour
1 1/2 tsp baking powder
1 tsp baking soda
2 tsp salt
1 tsp pepper
1 1/4 cups buttermilk
1 cup sour cream
1/2 cup butter, melted
1/2 cup sugar
2 eggs
Directions
Adjust oven rack to the upper middle position
Preheat oven to 425
Line muffin tins with paper liners, or spray with nonstick spray, set aside (enough for 16 muffins)
In a medium bowl whisk together 1 1/2 cups cornmeal, flour baking powder, baking soda, salt & pepper
In a large microwave safe bowl whisk together remaining 1/2 cup cornmeal & buttermilk
Microwave for 2-4 minutes, whisking every 30-45 seconds, until batter is thickened
Whisk in sour cream, butter an sugar until well combined
Whisk in eggs, until well combined
Fold in flour mixture, until just combined, making sure to not over mix
Using a large cookie scoop or ice cream scoop dived batter into prepared muffin tin, filling tins 3/4 of the way
Bake for 13-15 minutes, or until the center is just set, make sure to not over bake
Remove and let cool for 2-3 minutes and then serve
ENJOY!
Notes
Each muffin is 8 WW Smart Points:
Nutritional Info Calories 195 Calories from Fat 79 Total Fat 8.8g Saturated Fat 5.0g Cholesterol 42mg Sodium 446mg Potassium 164mg Total Carbohydrates 26.1g Dietary Fiber 1.4g Sugars 7.6g Protein 4.0g Vitamin A 7% - Vitamin C 1% - Calcium 7% - Iron 6% Nutrition Grade C
7.8.1.2
122
https://sparklesnsprouts.com/2017/04/24/best-cornbread-muffins/
All images are the property of Sparkles n Sprouts, to use image please contact the webmaster at michelle@sparklesnsprouts.com
It is worth the time
Now I understand that these muffins do take an extra bowl and some extra time to whip together over your more traditional recipe but trust me it is so, so worth it!! I served these with the Steak Chili. They are a little sweet and a little savory in each bite…making it the perfect cornbread muffin.
This cornbread is truly the best I have ever had and I hope you will give it a try sometime soon…it is there perfect treat for your next winter soup or chili!