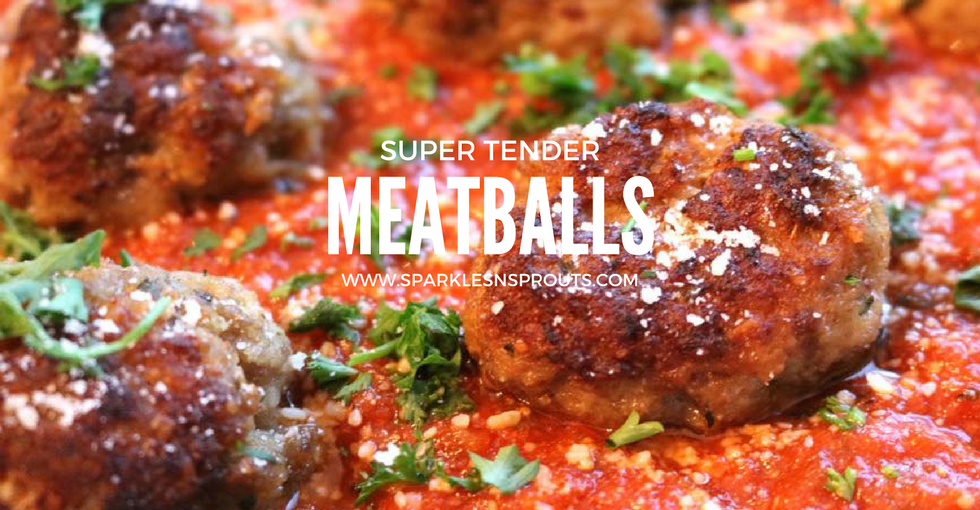 meatballs are on the menu…
Are you fan of meatballs? I AM, but just recently started making my own.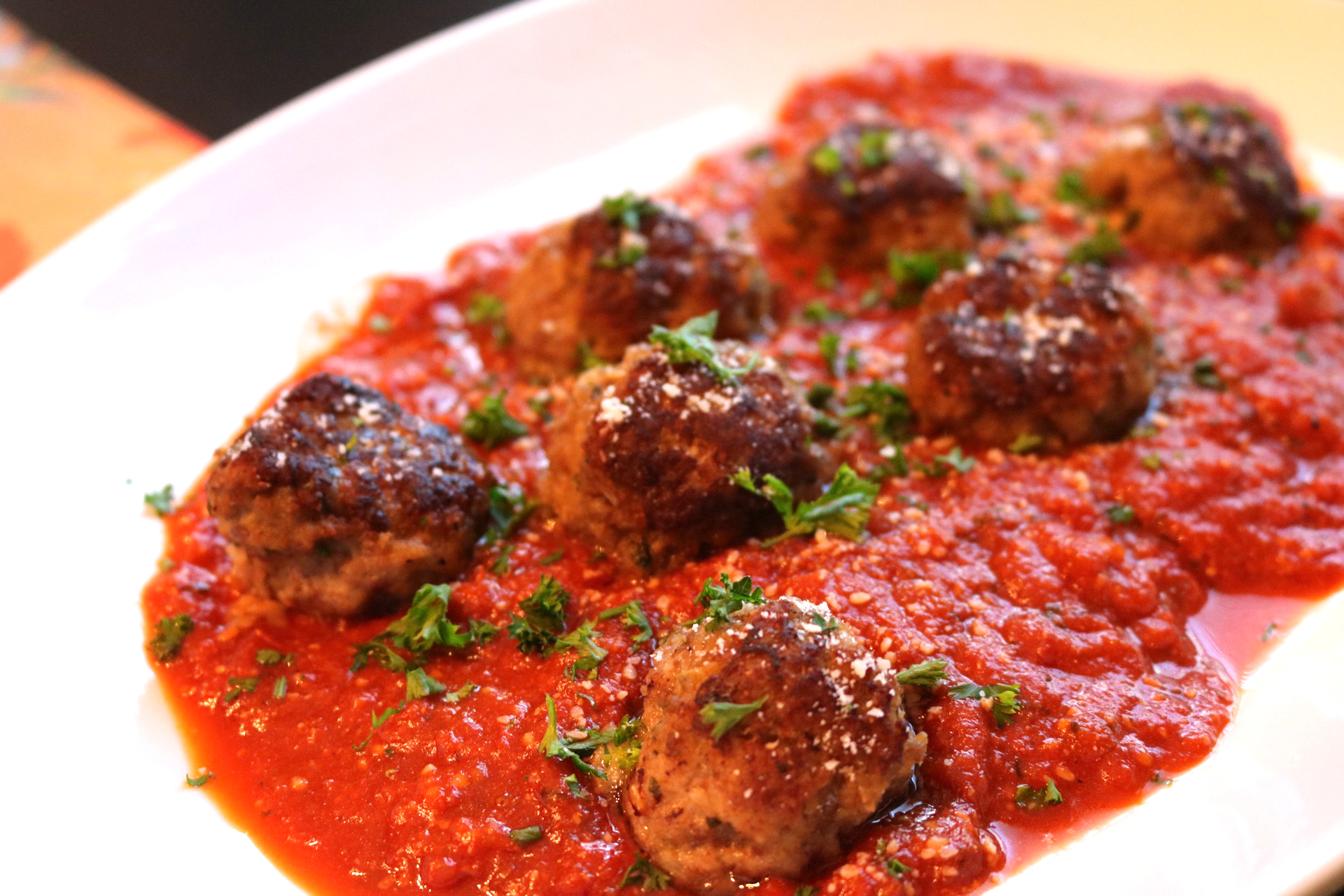 Never needed to…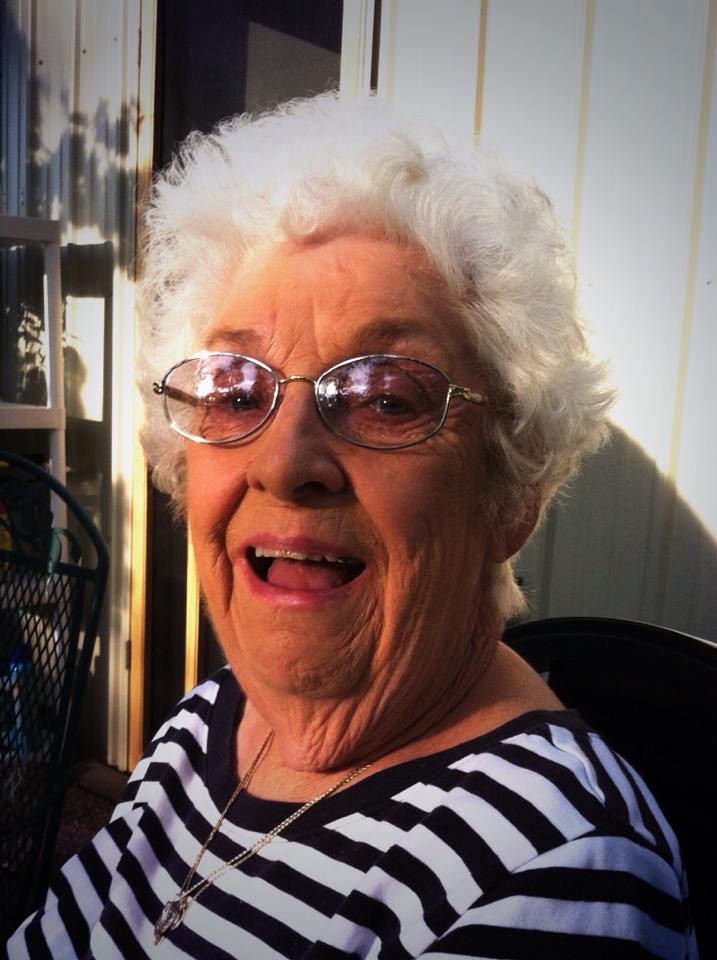 I am a huge fan of meatballs and I became a fan of meatballs because my MeeMaw (look how cute she is) would make them. She would always have some in her deep freeze. She would whip them out for a quick pasta dinner or for her meatballs and gravy.
In college I attempted one time to make meatballs, but they were nothing like my MeeMaw's, and I never made them again until now.
The rolling begins…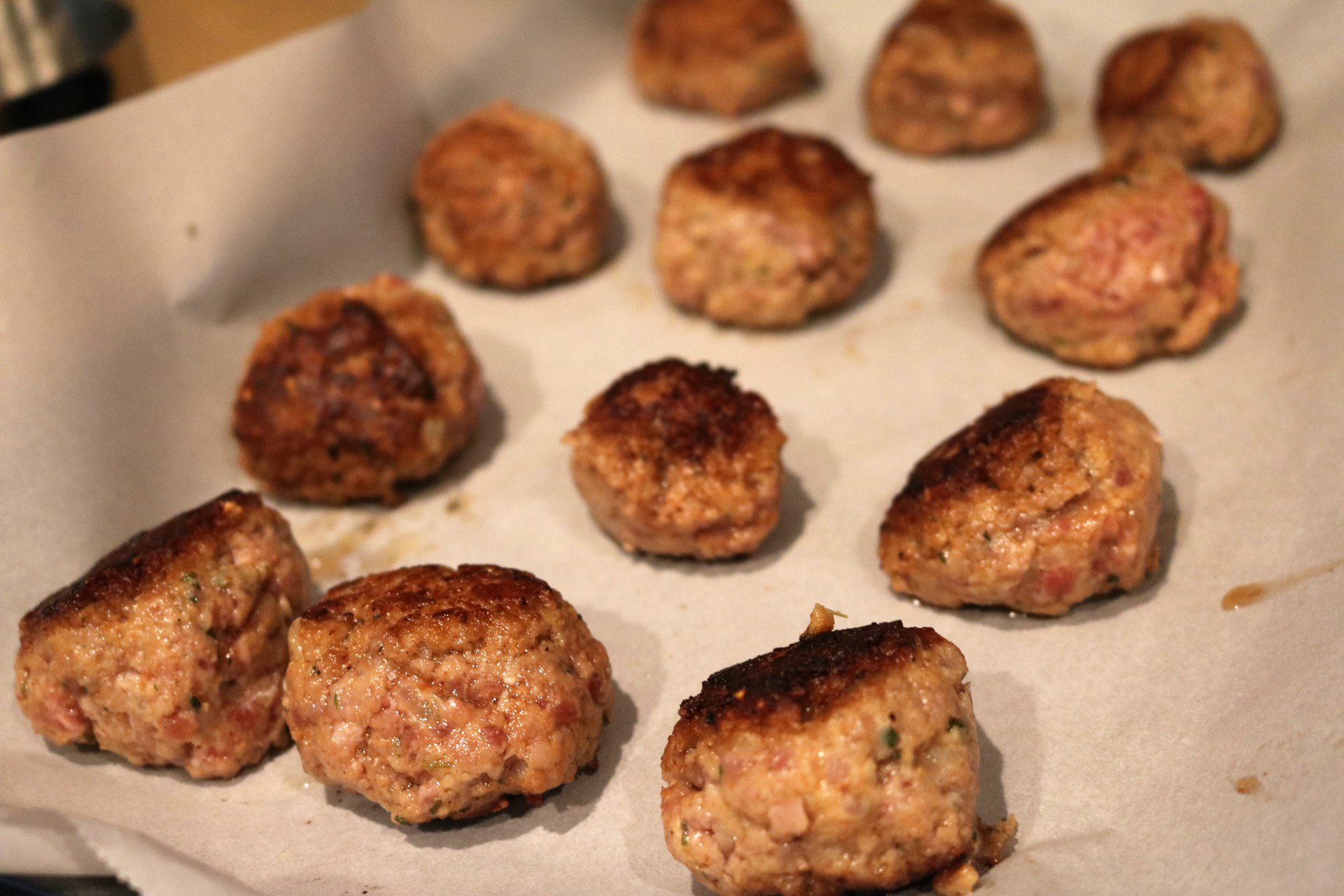 When I decided it was time to attempt meatballs once again I went searching for my MeeMaw's recipe. After a while I couldn't find it, which means she probably kept the recipe in her head…where most of her best recipes lived until he day she passed. So without a recipe to follow I decide to jump right in, and it has been such a fun adventure.
Bringing the flavor…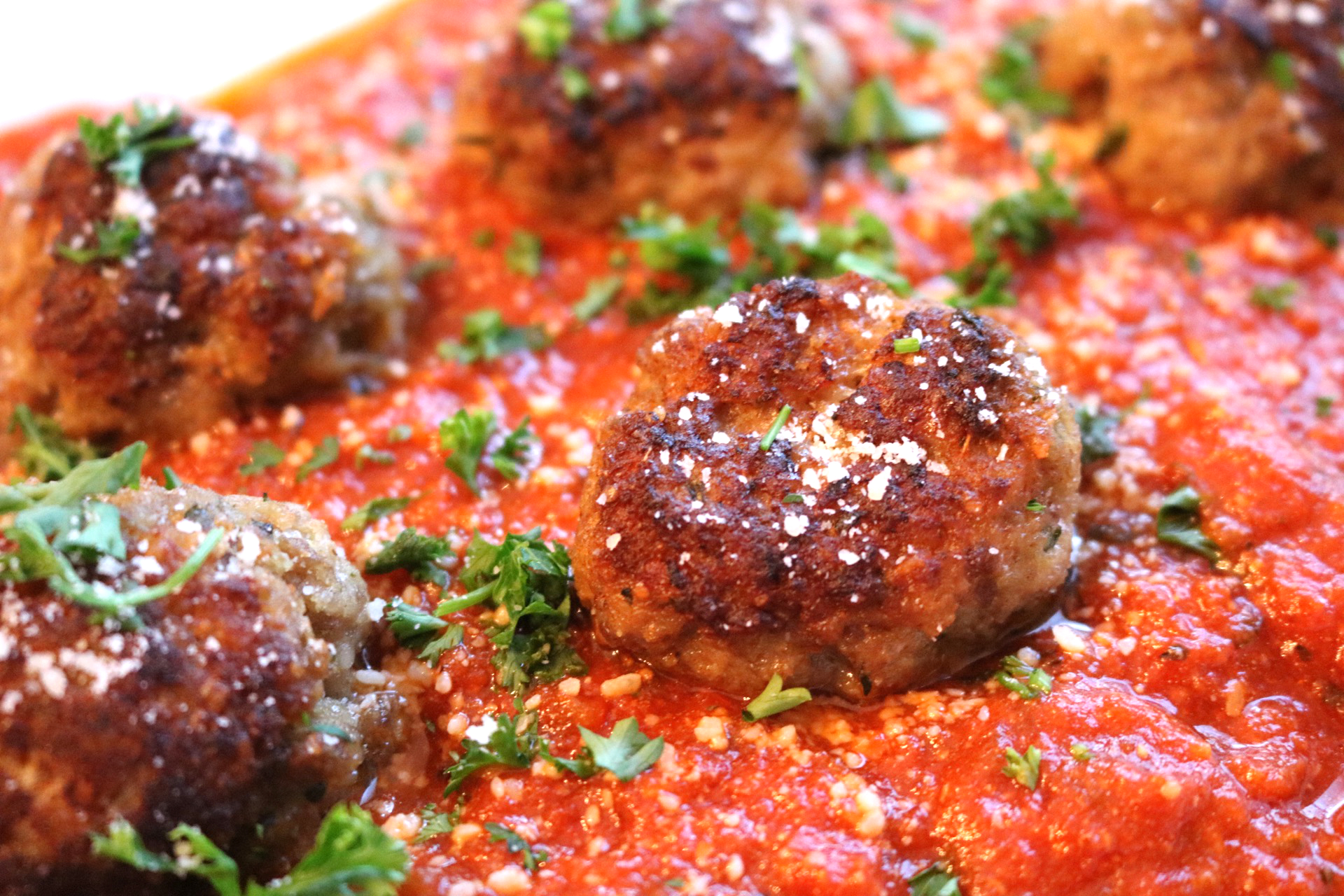 A good meatball has to be tender, full of flavor and cooked to perfection and I am determined to make a perfect meatball.
Now to make a tender meatball you cannot over mix the meat . You want to combine everything into the meat and then mix with your hands until it is just combined.
Now for the flavor it all starts with the meat you choose. I am pretty my MeeMaw would only use ground beef but I use ground beef and ground pork. I fined the pork adds in some moisture and flavor giving the meatballs a perfect blend of both.
To boost the flavor even more I use fresh breadcrumbs. This is a personal preference but it want to use dried breadcrumbs make are to soak them in the milk a little longer. I also use fresh parsley, again just a personal preference. You can can use dried, but if using add to the milk mixture to let it develop its flavor.
Now for the cooked to perfection make sure you bake them until they are just cooked through. For the smaller meatballs (1 1/2-2 inches) you only need to bake them for 10-12 minutes…trust me they will come out perfect.
Roll away….
MJ
30 meatballs
Super Tender Meatballs
Super tender meatballs that are loaded with tons of flavor and come together in no time!
20 minPrep Time
10 minCook Time
30 minTotal Time
Ingredients
1 cup milk
2 cups bread crumbs (I used fresh bread crumbs, but dried would work too, just let them sit in milk longer)
1 tablespoon extra virgin olive oil
1 small onion, chopped finely
2 cloves garlic minced
1 pound ground beef (I used 80/20)
16 ounces ground pork
1 1/2 cups grated parmesan
2 large eggs
1 tablespoon fresh parsley, chopped
1 tablespoon Worcestershire sauce
2 teaspoons salt
2 teaspoons black pepper
Directions
Preheat oven to 350
Line a rimmed baking sheet with parchment paper or nonstick cooking spray, set aside
In a large bowl, or measuring cup stir together bread & milk
In a small skillet heat olive oil over medium heat
Add in onion and cook for 3-4 minutes or until onions begin to soften
Stir in minced garlic and cook for an additional 2 minutes, stirring often
In a large bowl combine ground beef, ground pork, breadcrumb mixture, onions mixture, cheese, eggs, parsley, Worcestershire sauce, salt & pepper with your hands
Mix until everything is just combined, making sure to not over mix
Form meatballs into small balls, about 1 1/2" wide
Place onto prepared pan
Bake for 10-12 minutes or until golden brown
Leave on baking sheet until ready to use or add to sauce to serve over pasta
ENJOY!!
Notes
Each meatball is 4 WW Smart Points
Nutritional Info
Calories 125 - Calories from Fat 54 - Total Fat 6 g - Saturated Fat 2.7 g - Monounsaturated Fat 2.7 g - Polyunsaturated Fat 0.5 g - Trans Fat 0 g - Cholesterol 39 g - Sodium 477 mg - Potassium 144 mg - Total Carbohydrate 6 g - Dietary Fiber 0 g - Sugars 0 g - Protein 9 g
Vitamin A 1 % - Vitamin C 0 % - Calcium 8 % - Iron 0 %
7.8.1.2
195
https://sparklesnsprouts.com/2017/04/16/meatballs/
All images are the property of Sparkles n Sprouts, to use image please contact the webmaster at michelle@sparklesnsprouts.com
Finishing them off…
The meatballs are so good you can use them with your favorite pasta sauce (like this super easy sauce) or on meatball subs. You could also serve them with your favorite brown gravy & mashed potatoes (like these). They also freeze well before you cook them or after you cook them. Trust me you want to keep these on hand for a quick weeknight meal.
Whether this is your first adventure with meatballs or you are a meatball veteran I know you will love these and they will be perfect for dinner tonight (or this week)!