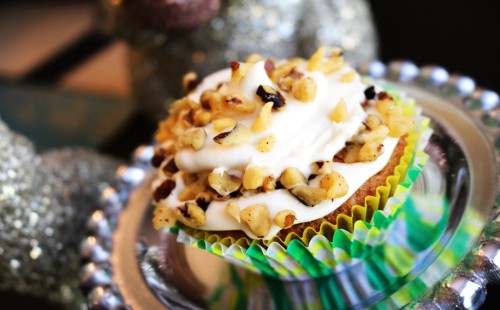 a little late to the carrot cake table…
I asked some of my family a few weeks ago what they wanted for Easter desserts and surprising to me a couple of them mentioned carrot cake. Now this may not be so surprising to many of you, but to me it was as I don't ever remember this cake EVER being on our Easter buffet…EVER!!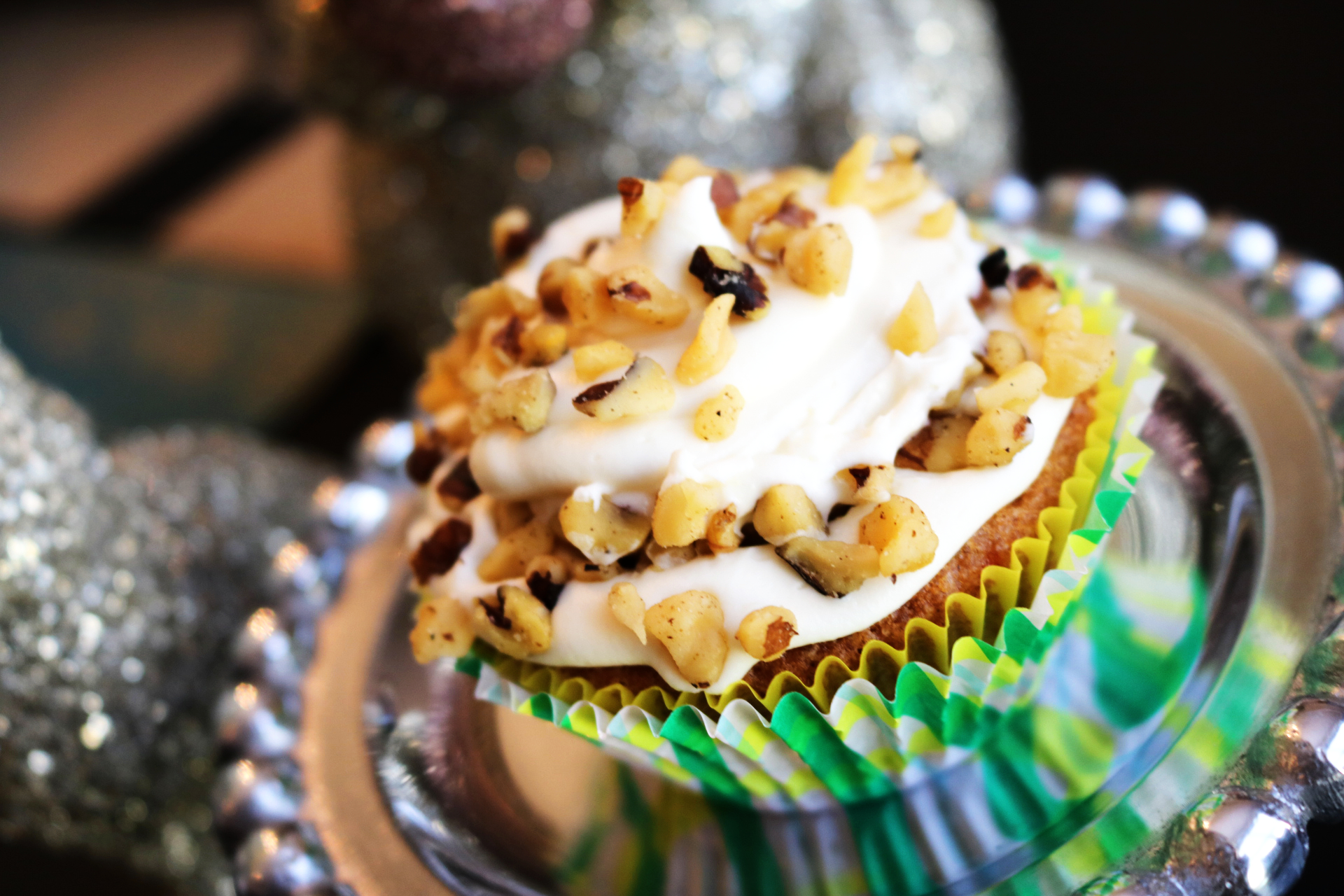 It is so much more than just a cupcake
And just to make things more fun, I have never even had a bite of carrot cake, so from the start this was going to be a super fun dessert to take on.
OK, now I know it is crazy that I am in my late 30's (ok almost 40's) and I have never had carrot cake. I can't really explain why this has happened, but I will tell you that is now one of my most favorite cakes EVER! As I was researching recipes (some online and some in my trusty cookbooks from my grandmothers kitchens) I discovered there is quite a varitiey of carrot cake options. Some have pineapple, some don't. Some have an extensive list of spices, some only have cinnamon. Some have a combo of nuts, while some only have 1 variety and then some that don't have any nuts…and don't even get me started on the icing. My head was spinning by the time it came time to start baking.
Bring on the yummy
To make this carrot cake something special, and perfect for my family, I decided to go with walnuts, pumpkin pie spice and some lemon juice. The walnuts I think are a perfect fit for this super moist and flavorful cake, but pecans would also be great. I chose to use pumpkin pie spice just because I like hint of all the spices and not just cinnamon, and then the lemon juice. Why lemon juice you ask? For me it adds a bit of brightness to this super dense cake and I think it is a perfect little addition to this amazing cake.
For the icing I decided to go with a light cream cheese icing but with a little lemon twist to add a little bit of unexpected surprise to this very traditional pick. If you wanted you could also use a lemon buttercream, or go with just a traditional cream cheese…any one would be really great.
Cupcakes a Baking
MJ
24 cupcakes
Carrot Cake Cupcakes
A super decadent cupcake filled with everything you love about a traditional carrot cake and topped with a perfect lemon kissed cream cheese frosting making it a perfect cupcake
15 minPrep Time
18 minCook Time
2 hrTotal Time
Ingredients
---Cupcakes---
2 cups flour
3/4 tsp baking soda
3/4 tsp baking powder
3/4 tsp salt
1 tsp pumpkin pie spice (or just cinnamon, I just love the hint of the other spices)
1 1/4 cup vegetable oil
2 tbsp lemon juice
3 eggs
1 cup sugar
2/3 cup brown sugar
2 tsp vanilla extract
1 cup shredded carrots, packed
1/2 cup chopped walnuts, toasted
---Lemon Cream Cheese Frosting---
24 oz reduced fat cream cheese, room temperature
1/2 cup butter, room temperature
1 cup sugar
1/2 cup powder sugar
2 tbsp lemon juice
1 tsp vanilla extract
1/2 cup chopped walnuts, toasted
Directions
---To make the cupcakes---
Preheat oven to 350
Line 2 cupcake pans with liners, or spray with nonstick spray (24 tins)
In a medium bowl whisk together flour, baking soda, baking powder, salt & pumpkin pie spice (or just cinnamon if you want)
In a measuring cup combine vegetable oil & lemon juice, set aside
In the bowl of a stand mixer whip together eggs & sugars until light and fluffy, about 5-6 minutes, scraping down the sides as needed
Add in vanilla extract, mixing to combine
With mixer on medium drizzle in oil & lemon juice until just combined
Add in carrots & walnuts, mixing until well distributed
Slowly add in flour mixture, mixing until just combined, making sure to not over mix
Divide batter into cupcake pans using a large cookie scoop or spoon, each tin should be about 3/4 full
Bake for 18-20 minutes, or until golden brown and a toothpick comes out clean when inserted into the center
Let cool for 5 minutes in the muffin pan and then remove and let cool completely on a cooling rack
---To make the frosting---
In the bowl of a stand mixer whip together cream cheese & butter until very smooth, at least 5-7 minutes, and maybe more, carping down the sides as needed
Add in sugar & powder sugar until smooth
Mix in lemon juice & vanilla icing until well combined
Pipe onto cooled cupcakes or for a more rustic approach scoop with ice cream scoop and then smooth with a knife, and then top with more toasted walnuts for a finishing touch
ENJOY!!
Notes
Each cupcake is a splurge (but so worth it) at 14 WW Smart Points
Nutritional Info
Calories 310 Calories from Fat 230 Total Fat 25.5g Saturated Fat 9.3g Trans Fat 0.0g Cholesterol 54mg Sodium 294mg Potassium 87mg Total Carbohydrates 34.2g Dietary Fiber 0.8g Sugars 25.4g Protein 6.0g Vitamin A 26% - Vitamin C 3% - Calcium 8% - Iron 4% Nutrition Grade D-
7.8.1.2
53
https://sparklesnsprouts.com/2017/04/13/carrot-cake-cupcakes/
All images are the property of Sparkles n Sprouts, to use image please contact the webmaster at michelle@sparklesnsprouts.com
OK…so you may be asking how did a request for carrot cake end up being cupcakes? Well it happened for 3 reasons…I LOVE cupcakes, my sis-in-law LOVES cupcakes & I knew my nephew would also love them so there you go cupcakes it had to be. If you wanted to make a cake, feel free to make two 8 inch round cakes, just increase the baking time by about 5 minutes and then layer…but just FYI the cupcakes are really cute!!
I am bringing an Easter tradition to our Easter table for the first time with a little update…and in a cute little cupcake…LOVE IT!!