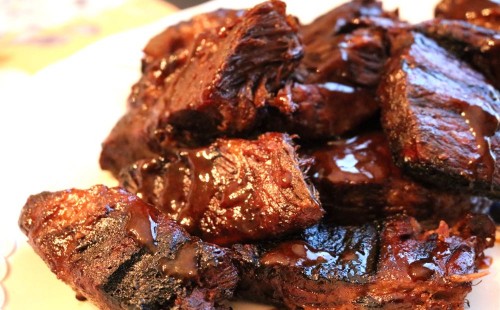 low, slow & grilled short ribs
My slow cooker is one of my favorite cooking tools all year long but especially in the spring and summer.  And now these short ribs are one of my favorite things to fix in it!
Short Ribs?
So I am a HUGE fan of short ribs.  I love how tender they are while being full of flavor and texture.  And don't even get me started on the gravy that is left after they have been cooking for a while.  It really is true perfection.
For this recipe I used the boneless short ribs.  Honestly it wasn't on purpose, but when I picked the package up I just a assumed they had bones and when I got them home I realized they didn't…lesson learned to pay close attention while shopping at Costco.  Next time I will use bone in ribs, as I think they have even more flavor and would do even better on the grill.  Either is AMAZING though so use whatever you have on hand!
 
My inspiration…
One of the hardest things about being a food blogger (if there really is a hard part) is when I go out to eat I am constantly trying to figure out how to remake the my dish.  This short rib dish was one of those dishes.
The first time I ordered it was at a local restaurant called Dekkers.  The short ribs come on top of parmesan polenta with a decadent drizzle that is to die for.  It is so good that I refuse to share even with The Hubby.
When I decided to make it at home I knew I wanted to add a little something extra and throw them on the grill right at the end.  The Hubby loves to grill and I thought the little bit of smoke and char would finish the dish off perfectly…and OH BOY I was SOOOO right.  If you don't have a grill, or don't want to heat it up…don't worry they are still really, really good.
Go ahead and get the slow cooker out…
MJ & The Hubby
8 servings
Grilled Short Ribs
Slow cooker short ribs that are finished on the grill making this a meal everyone is sure to remember
20 minPrep Time
7 hrCook Time
7 hr, 20 Total Time
Ingredients
2 1/2 pounds boneless, beef short ribs
1 tablespoon salt
1 tablespoon black pepper
2 teaspoons garlic powder
1/2 cup all-purpose flour
2 cups beef stock
2 cans or bottle beer
1 tablespoon parsley flakes
2 teaspoons oregano, dried
1 tablespoon molasses
2 tablespoons extra virgin olive oil
1 tablespoon butter
2 large onions, sliced
4 cloves garlic minced
Directions
Spray a large slow cooker with nonstick spray, or line with a plastic liner, set aside
Trim ribs of any excess fat
Sprinkle with salt, pepper and garlic powder
Toss with flour, shaking off the excess, set aside
In a large pot combine beef stock, 1 can of beer, parsley, oregano and molasses
Bring liquid to a boil and then reduce heat and let simmer for 5-10 minutes
In a large skillet heat olive oil and butter together over medium high heat
Sear seasoned short ribs in skillet until each side is a nice golden brown, about 5-7 minutes total
Place sliced onion into slow cooker
Place browned short ribs over the onions
Sprinkle with garlic
Pour beef stock and the remaining beer over the short ribs
Cover and cook on low for 5-7 hours, or until meat is tender, but not falling apart
**I have never tried cooking it on high but I am sure it would work, adjust cooking time to 2-3 hours
You can serve them now or continue cooking them until they fall apart, but I like to throw them on the grill or the final step
Remove ribs to a sheet pan
Heat grill to medium heat
Rub grill with vegetable oil
Place ribs onto grill and cook for an additional 15-20 minutes, or until ribs are nicely charred
While ribs are on the grill remove any liquid from the slow cooker and place into a saucepan
Bring sauce to a boil and let reduce until it has thickened up nicely, if you want a thicker sauce you can stir in a cornstarch slurry (1 tbsp water & 1 tbsp cornstarch combined until smooth)
When rib are ready remove from grill and serve immediately with reduced sauce
Notes
Each serving is 11 WW Smart Points
Nutritional Info Calories 392 - Calories from Fat 171 - Total Fat 19 g - Saturated Fat 7.4 g - Monounsaturated Fat 9.4 g - Polyunsaturated Fat 1 g - Trans Fat 0 g - Cholesterol 87 g - Sodium 1219 mg - Potassium 886 mg - Total Carbohydrate 16 g - Dietary Fiber 1 g - Sugars 3 g - Protein 31 g Vitamin A 2 % - Vitamin C 5 % - Calcium 6 % - Iron 22 %
7.8.1.2
233
https://sparklesnsprouts.com/2017/03/10/low-slow-short-ribs/
All images are the property of Sparkles n Sprouts, to use image please contact the webmaster at michelle@sparklesnsprouts.com
Slow going…
Make this early Spring something to remember with these decadent short ribs.  Take a few minutes to enjoy dinner wth friends and family and remember what it means to enjoy life.  Take a note from the recipe and slow down and enjoy all it has to offer….you will be oh so glad.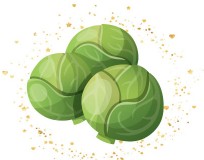 Make today Sparkle – MJ