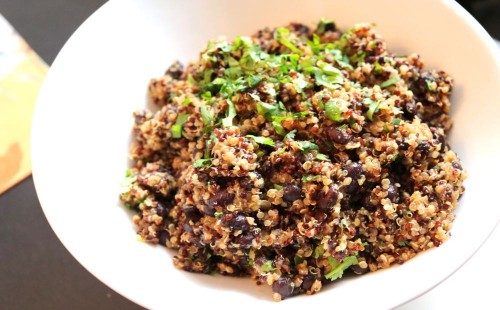 OK…now I know that not everyone is a fan of quinoa.  The Hubby is not a fan at all, but it is healthy so therefore I keep trying.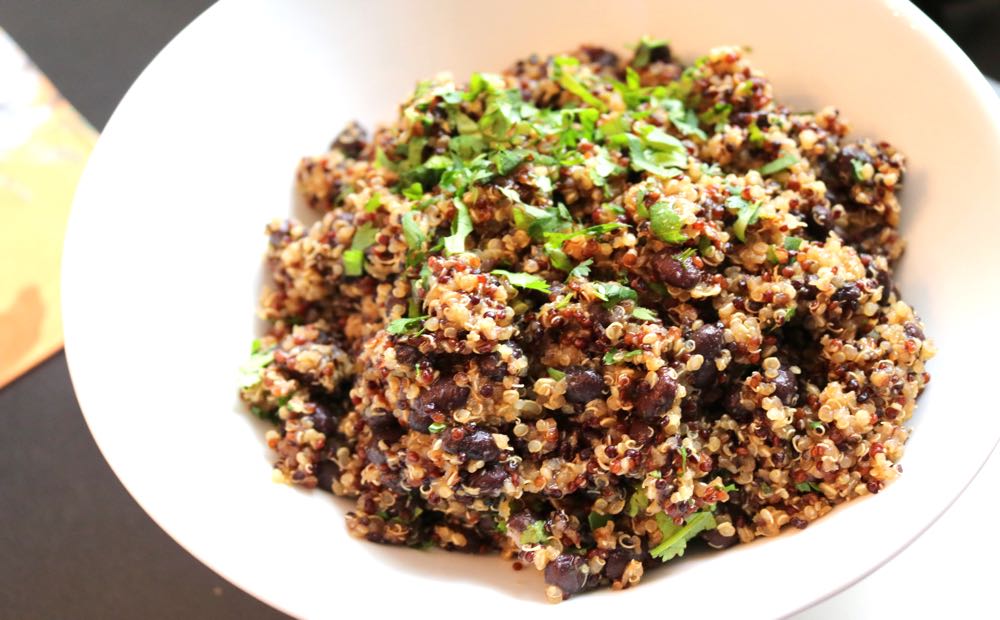 Quinoa? Why?
There are so many reasons why but just a few are (according to this article)….
 Quinoa is one of the best protein rich foods we can eat…I mean that protein rich foods are always a good idea.
Quinoa has a ton of fiber…like almost twice as much as other grains.  Who doesn't need fiber?  Everyone needs fiber…so quinoa is a great option.
Quinoa contains iron…iron is always a positive thing to consume.
There are so many other reasons as well…it comes down to this little grainy thing is a great option to bring some yummy healthy into your life.
Black Beans?
I love black beans.  They have a creamy texture that is a great addition to the quinoa.  Now I took the quick shortcut and used canned beans but you can cook your own if you wanted…but I will be honest I love canned black beans as much as the homemade version.
I also love how you can pair almost any flavor combo with black beans and they become even better than before.  They are hands down my favorite bean…EVER!!

Just a side?
NO THIS IS NOT JUST A SIDE!!  Yes, this makes a GREAT side dish.  It is loaded with tons of flavor and texture but it is so much more.  The beauty of this dish is that you can use it as a side dish or add a piece of protein to make it a main dish everyone will LOVE!!
My favorite way to make this a main dish is with a piece of roasted salmon drizzled with a little lime juice to make it even more fresh and vibrant…but it would also be great with chicken or pork tenderloin as well.
Trust me everyone will love this…
MJ
8 servings
Black Bean & Quinoa Salad
A delicious quinoa salad with black beans and tons of flavor from the lime dressing making this a perfect salad for this summer.
10 minPrep Time
12 minCook Time
30 minTotal Time
Ingredients
1 teaspoon butter
2 teaspoons garlic minced
1 cup quinoa, rinsed & drained
2 1/2 cups chicken stock, low salted (or water)
1 teaspoon chili powder
1 teaspoon black pepper
1 can (15 oz) black beans, rinsed
1/4 cup olive oil, extra virgin
2 limes juiced & zested
1 teaspoon Dijon mustard
1 teaspoon salt
1 teaspoon black pepper
1/2 cup fresh cilantro, chopped
Directions
In a large pot, with a tight fitting lid, melt butter over medium heat
Add in garlic and cook for 1 minute
Stir in drained quinoa and cook for another 1-2 minutes
Stir in chicken stock, chili powder & pepper
Bring mixture to a boil
Cover and reduce heat to a simmer, cooking for 12-15 minutes, or until all the liquid is absorbed
Remove lid and fluff quinoa with a fork and let cook for an additional 2-3 minutes to make sure all liquid is absorbed
Pour quinoa into a large bowl
Stir in rinsed black beans
In a small bowl whisk together olive oil, lime juice & zest, mustard, salt & pepper
Pour over quinoa and beans, stirring to combine
Stir in 1/2 of the chopped cilantro
Top with remaining cilantro
Serve immediately, or chill in the refrigerator for a couple of hours to serve chilled. It is also good at room temperature
ENJOY!
Notes
Each serving (about 1/2 cup) is 6 WW Smart Points
Nutritional Info
Calories 194 - Calories from Fat 72 - Total Fat 8 g - Saturated Fat 1.3 g - Monounsaturated Fat 5.5 g - Polyunsaturated Fat 1.2 g - Trans Fat 0 g - Cholesterol 1 g - Sodium 523 mg - Potassium 189 mg - Total Carbohydrate 24 g - Dietary Fiber 4 g - Sugars 0 g - Protein 6 g
Vitamin A 4 % - Vitamin C 5 % - Calcium 2 % - Iron 11 %
7.8.1.2
184
https://sparklesnsprouts.com/2017/02/26/quinoa-black-bean-salad/
All images are the property of Sparkles n Sprouts, to use image please contact the webmaster at michelle@sparklesnsprouts.com
Bring this superfood to the table tonight…trust me even the pickiest of easter will become a fan of quinoa!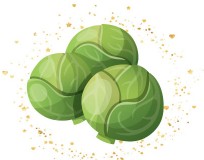 Make everyday sparkle – MJ