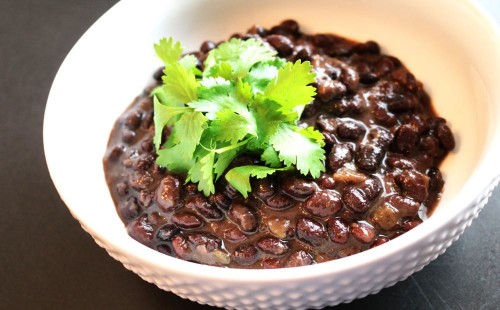 Do you have a favorite bean? Are you a big fan of pinto beans?  Navy beans?  Lima beans? Green beans?  Me, I am a HUGE fan of black beans.  Honestly I would eat black beans everyday if given the opportunity, and now I can fix them at home just like my favorite Mexican food place.
Wait…Maybe I will eat them everyday now.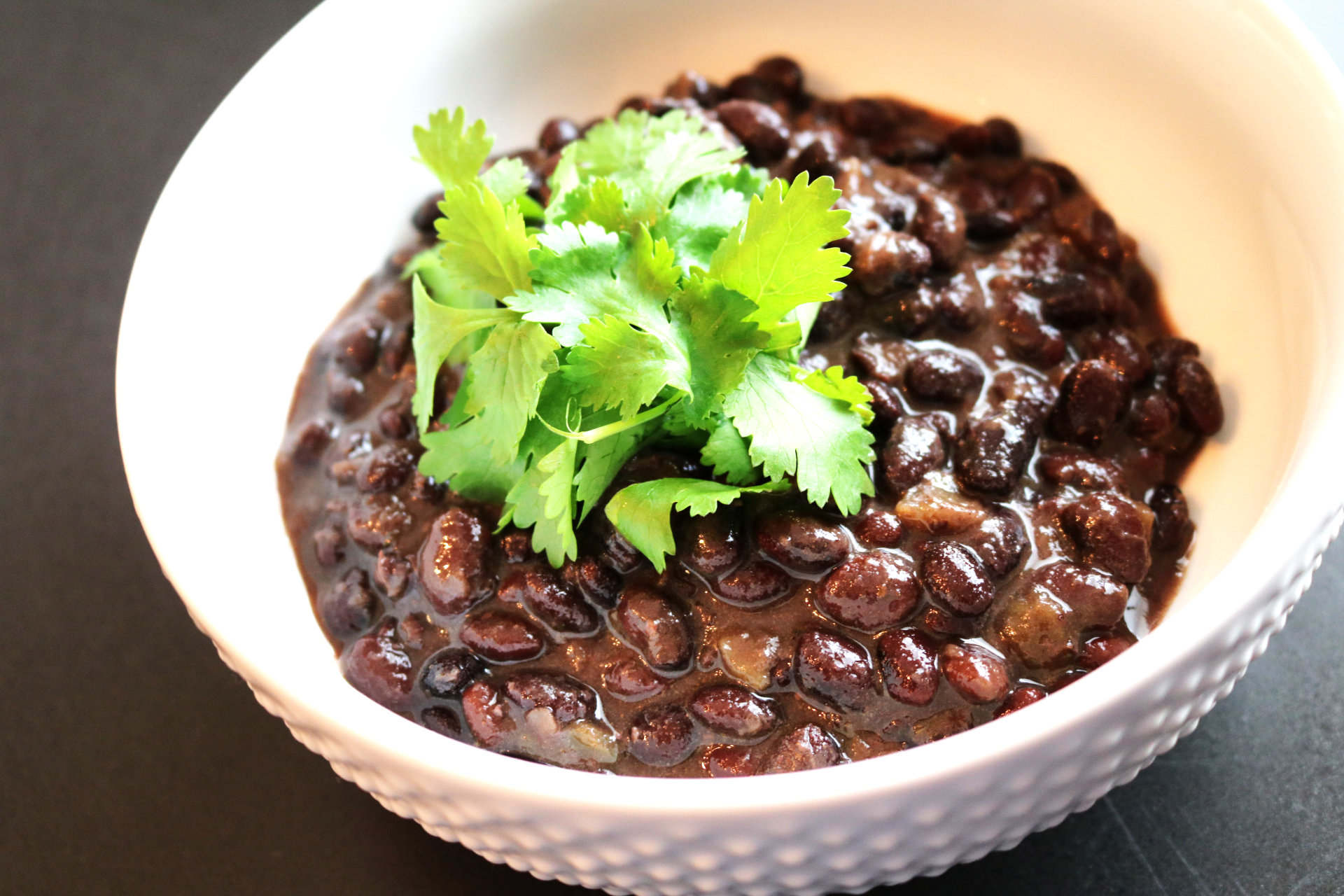 as good as I have had
Being from Texas I have had my fair share of really great Mexican food and especially some great black beans.  Every chance I get I oder them with my enchiladas, tacos or burritos.  I judge a restaurant by how good (or not) their beans are, and especially their black beans.
I won't name any names but lets just say their are some restaurants that I will never go back to…just because of the beans.
Now though I don't have to worry about it…I can make these black beans that are just as good as my favorite restaurant…yes they really are that good.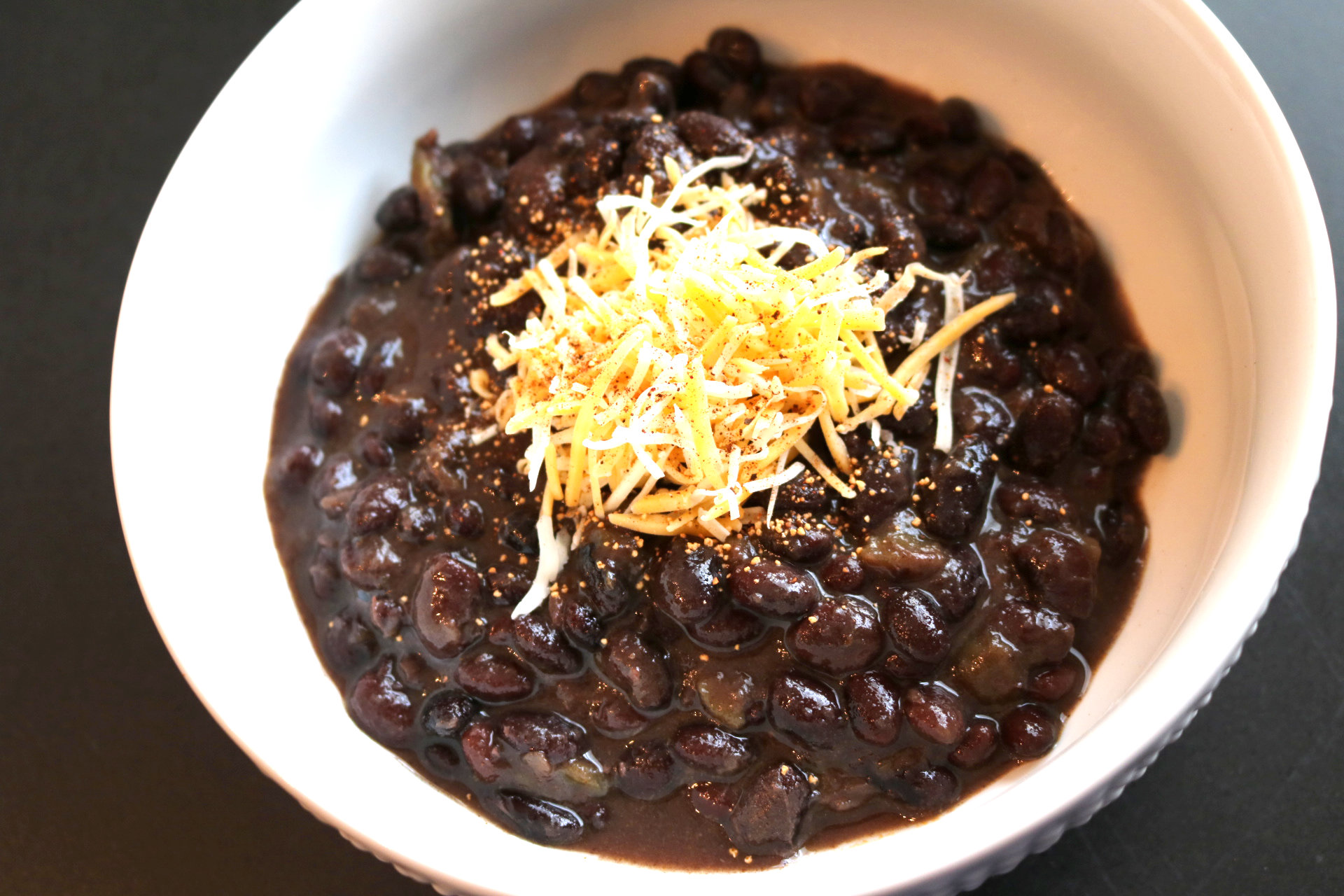 they can be a side or a main
Sometimes a big bowl of beans and this cornbread is a perfect dinner for me.   I like to top the beans with some cheese, a little sour cream maybe and some fresh cilantro and I am good to go for dinner.  If you want to throw in some chicken or pork that would be good too.
I also love these beans as a side dish.  I love them with some grilled chicken or these fajitas.  They are a perfect addition to your favorite dinner or as your dinner, and they are even better the next day so you can get several meals out of one pot.
making a new favorite
MJ
12 servings
Restaurant Style Black Beans
Dried black beans become super tender beans that are loaded with tons of flavor. There is a little bit of heat making each bite something to remember.
8 hrPrep Time
4 hrCook Time
12 hrTotal Time
Ingredients
1 lb dry black beans
2 teaspoons extra virgin olive oil
1 large onion, chopped
4 garlic cloves, minced
2 - 4 oz cans chopped green chilies (with liquid)
2 tablespoons chili powder
1 tablespoon salt
1/2 tablespoon black pepper
2 teaspoons ground cumin
1 teaspoon dried cilantro
6 cups water
Directions
The night before go through and pick out any "stones" or small beans or open beans from the dried beans
Place beans into a large bowl and cover with cold or room temperature water
Let sit at room temperature overnight (at least 8 hours)
Remove any beans that have floated to the top before draining
When ready to cook drain beans and set aside
In a large stock pot heat olive oil over medium heat
Add in chopped onions and cook for 4-5 minutes or until onions begin to soften
Stir in garlic, green chilies, chili powder, salt, pepper, cumin & cilantro and cook for another 2-3 minutes, stirring constantly
Pour in water and black beans stirring to combine
Bring to a boil
Cover and reduce to a simmer
Cook for 3-4 hours or until beans are tender
Taste and adjust seasoning as needed
Serve & Enjoy
Notes
Each serving is 3 WW Smart Points
Nutritional Info
Calories 133 - Calories from Fat 0 - Total Fat 1 g - Saturated Fat 0.3 g - Monounsaturated Fat 0.7 g - Polyunsaturated Fat 043 g - Trans Fat 0 g - Cholesterol 0 g - Sodium 639 mg - Potassium 538 mg - Total Carbohydrate 23 g - Dietary Fiber 5 g - Sugars 1 g - Protein 7 g
Vitamin A 8 % - Vitamin C 3 % - Calcium 6 % - Iron 11 %
7.8.1.2
302
https://sparklesnsprouts.com/2017/02/20/restaurant-style-at-home/
All images are the property of Sparkles n Sprouts, to use image please contact the webmaster at michelle@sparklesnsprouts.com
So many options
I love to keep these beans on hand and will usually fix a pot during the weekend and incorporate them into dinners throughout the week.  There are so many options for them and you need to make them ASAP.
If you want to cook them in the slow cooker you can.  Just soak hem overnight and toss them into the slow cooker in the morning with everything else and let them cook all day.  Make sure and taste them before serving as you may beed to adjust seasoning just a little.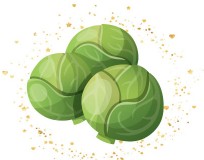 Make today sparkle – MJ