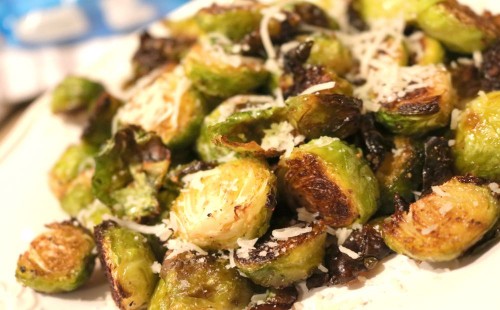 a little sprout for everyone
I was asked the other day why I was inspired to use Sprouts in my name, and I had to laugh.  In all my time of blogging no one had ever asked me.  As silly as it sounds, I was inspired by brussel sprouts…yes the veggie.  Yes that one pictured below.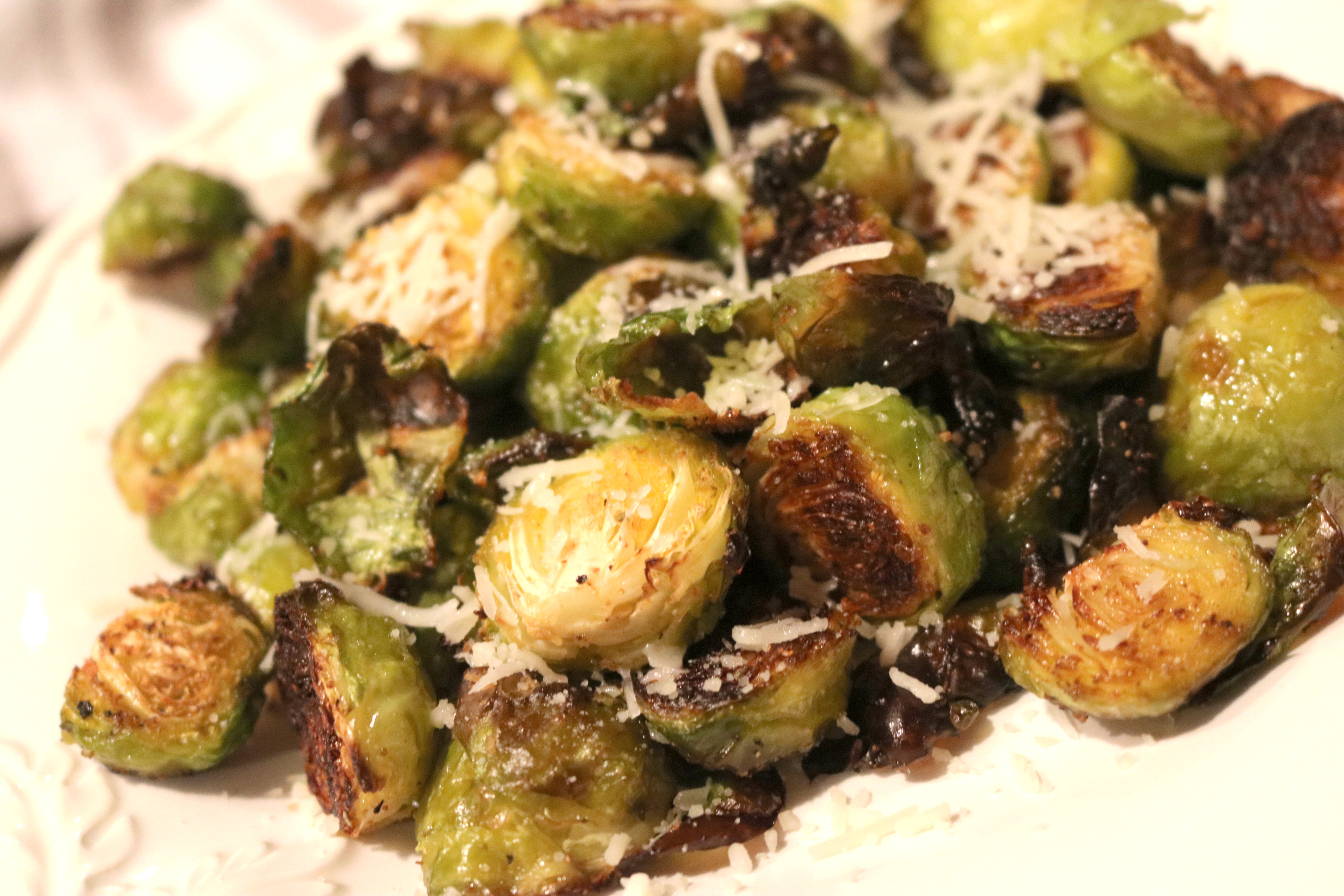 A sprout changed my world
About 6 or 7 years ago (I can't believe it has been that long) The sis-in-law asked me to just try her brussel sprouts.  You see I made a promise to her that I would start trying veggies.  Prior to this promise I was not a veggie girl and would stay away from them as much as possible.  In just one bite everything changed and I became a brussel sprout loving girl.
It really was that fast, in one bite I became a veggie girl.  Trust me I am still shocked.  After brussel sprouts came my new love for broccoli, then kale, then eggplant and so on.  It is a whole new world.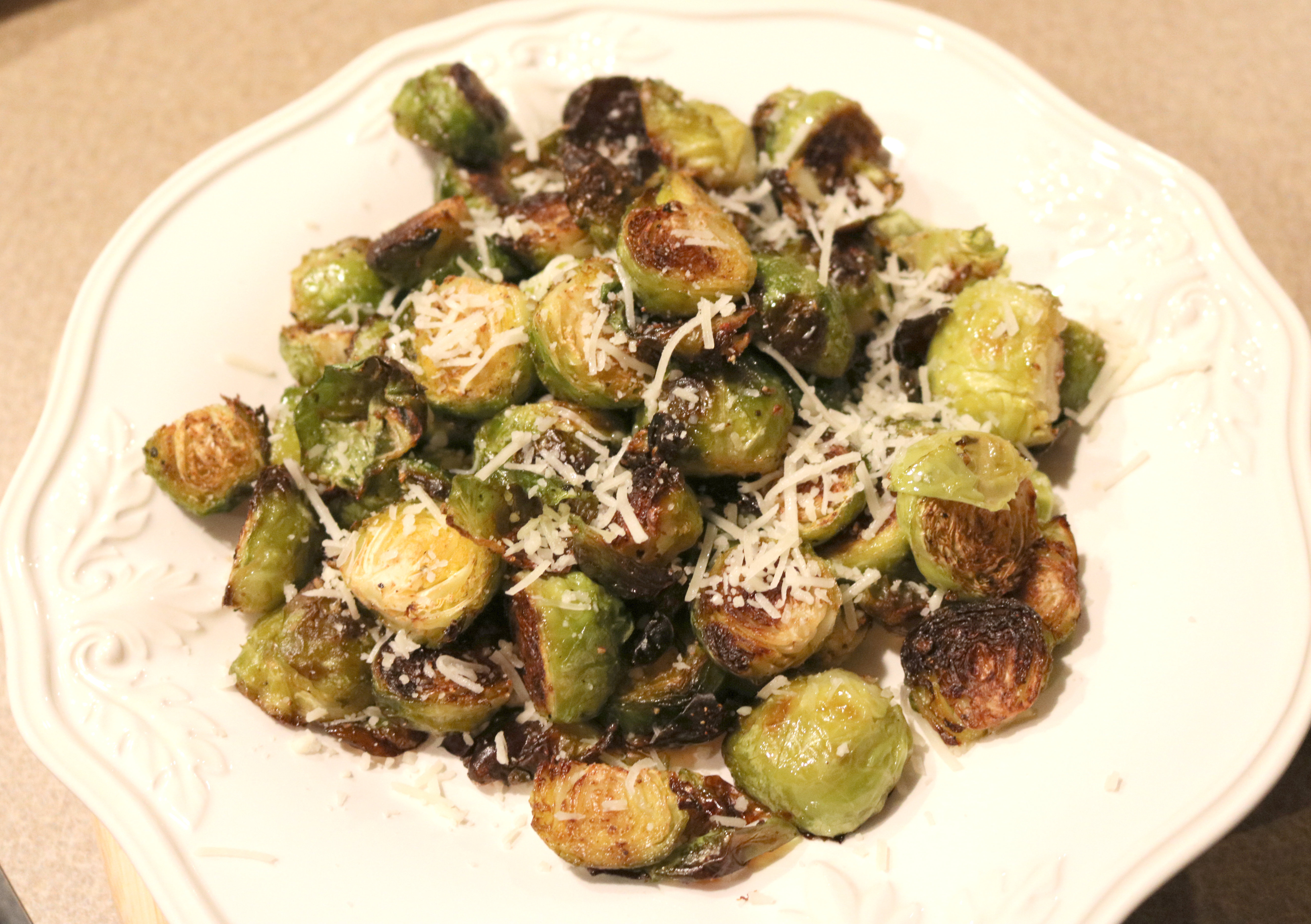 A little cheese never hurts
I love just a simple roasted brussels sprout but sometimes it is nice to have something a little different.  For my latest brussels sprout adventure I went with a Roasted Parmesan Sprout.
I am a big fan of these sprouts.  They are pretty simple until the very end, and then some fun happens…parmesan cheese.
So why parmesan cheese you ask?  Well, it is delicious.  It adds a bit if salty bite and it is delicious (oh sorry I already said that).  If parmesan is not your favorite you can throw on another variety you like…but you should try the parm…just trust me.
These could change your world
MJ
4 servings
Parmesan Brussels Sprouts
Brussels Sprouts that are seasoned just right and browned until a little crispy and then topped with just a little parmesan cheese making this a perfect side for dinner tonight
10 minPrep Time
25 minCook Time
35 minTotal Time
Ingredients
2 pounds Brussels sprouts
1 tablespoon olive oil, extra virgin
2 teaspoons salt
2 teaspoons black pepper
1 teaspoon garlic powder
1/2 teaspoon chili powder
1/4 cup freshly grated parmesan cheese
Directions
Preheat oven to 425
Line a rimmed baking sheet with parchment paper
Trim sprouts and cut in half, placing onto the prepared pan as you trim them
Drizzle olive oil over sprouts and toss to coat evenly
Sprinkle salt, pepper, garlic powder and chili powder over sprouts and toss once again to make sure each sprout is evenly seasoned
Bake for 20-25 minutes, tossing after 15 minutes, or until sprouts are tender and browned
Remove and sprinkle parmesan cheese over the top
Serve Immediately
ENJOY!!
Notes
Each serving is 3 WW Smart Points
Nutritional Info
Calories 100 - Calories from Fat 45 - Total Fat 5 g - Saturated Fat 1.6 g - Monounsaturated Fat 3.1 g - Polyunsaturated Fat 0.6 g - Trans Fat 0 g - Cholesterol 5 g - Sodium 1284 mg - Potassium 377 mg - Total Carbohydrate 9 g - Dietary Fiber 3 g - Sugars 2 g - Protein 5 g
Vitamin A 16 % - Vitamin C 125 % - Calcium 11 % - Iron 6 %
7.8.1.2
292
https://sparklesnsprouts.com/2017/01/30/sprout-for-everyone/
All images are the property of Sparkles n Sprouts, to use image please contact the webmaster at michelle@sparklesnsprouts.com
A side for tonight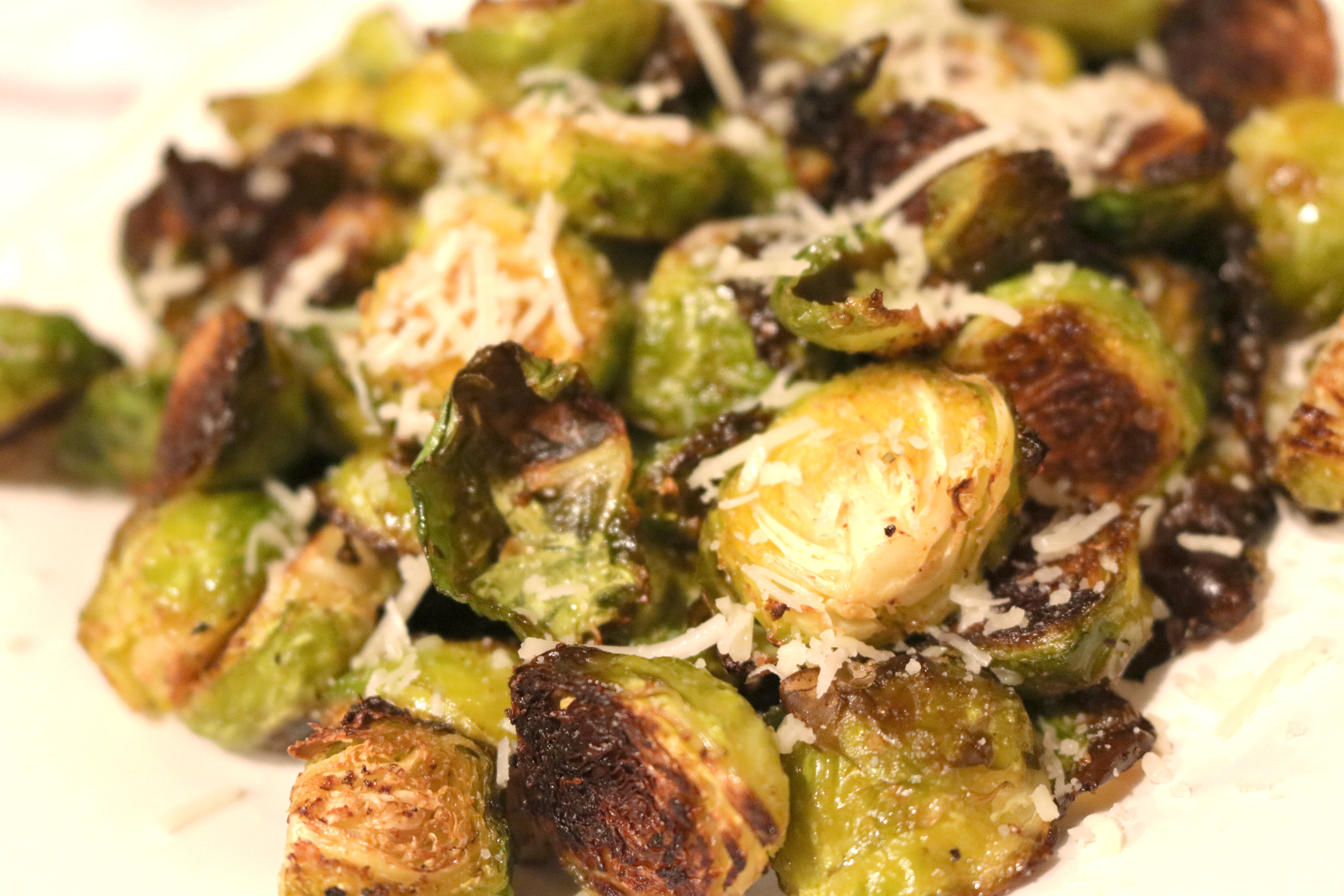 These special sprouts would be perfect for dinner tonight.  You can serve them with some rotisserie chicken, steaks, pork chops, heck even burgers.  It really is a perfect side.  You never know but you might even turn a veggie hater into a veggie lover in just one bite.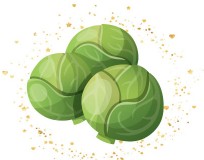 Make today sparkle & sprouty – MJ