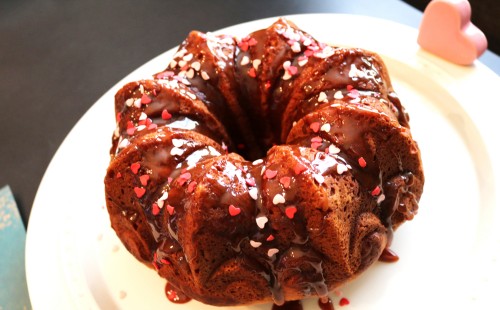 Valentines is one of those Holidays that not only celebrates the love of your life but it also celebrates dessert.  Most typically chocolate desserts are on the menu, but for The Hubby chocolate is not what his heart desires.  He loves caramel anything so I thought to bring two favorites together.  Caramel & Cake.  Can it get any better?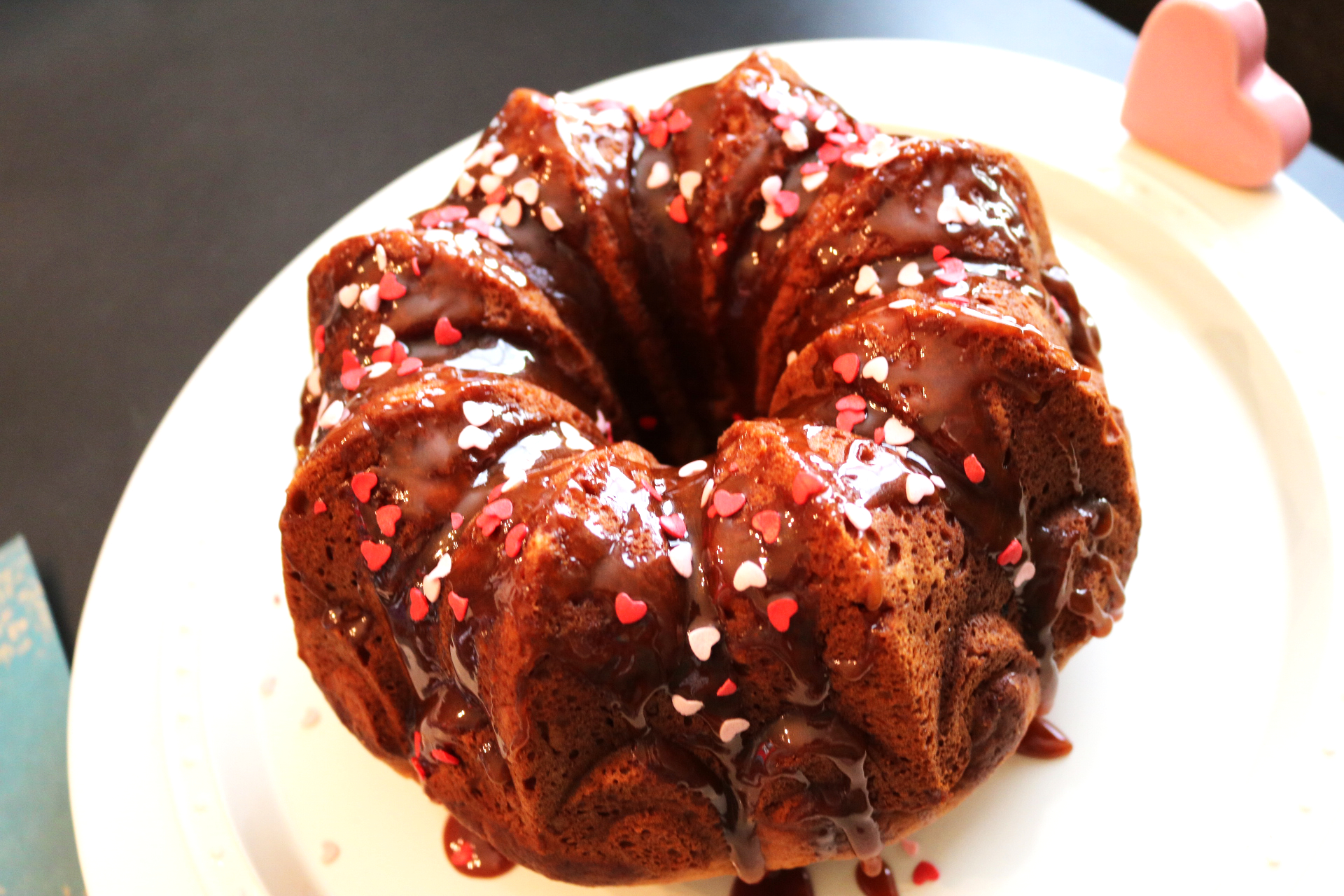 Caramel & Bundt = Perfection
This year I decided to make a bundt cake. I just love a rich & buttery bundt cake and when paired with caramel it becomes AMAZING!!  I also love how pretty this bundt cake is.  
Without any topping at all the cake is already pretty, especially when you use a pan like this one http://amzn.to/1nuZjOW … I  just love the little swirls on the side of the cake.
Not so skinny, but of soooo GOOD
Now I am not going to lie this is not a skinny cake but what a better day to cheat than on the day of love with your love.  
This decadent cake starts with all the basics of your favorite pound cake but then there is a little surprise…greek yogurt.  I love greek yogurt in this cake for several reasons.  First it adds a tons of moisture to the cake.  It also adds a little tang and a lightness that makes this cake very decadent but still light and airy.  
Now the cake on its own would be perfect…and if you wanted to serve it with some fresh berries & a little whipped cream it would be a great dessert, but for Valentines I wanted to make it a little more special and caramel was the answer.
Get to baking
MJ
16 servings
Salted Caramel Bundt Cake
A light and airy vanilla bundt cake topped with a rich salted caramel sauce drizzle making it a decadent and delicious treat
20 minPrep Time
50 minCook Time
2 hrTotal Time
Ingredients
For the cake:
3 cups flour
1/2 tsp baking powder
1/2 tsp baking soda
1 tsp salt
1 cup butter, room temperature
3/4 cup sugar
1/2 cup brown sugar
4 eggs, room temperature
1 tbsp vanilla extract
1 cup fat free greek yogurt
For the caramel sauce:
1 cup sugar
1/4 cup butter
3/4 cup fat free half & half
1 tbsp course sea salt
Directions
For the cake:
Preheat oven to 350
Spray a bundt pan with nonstick spray, set aside
In a medium bowl whisk together flour, baking powder, baking soda & salt, set aside
In the bowl of a stand mixer beat butter and sugars together until light and fluffy (4-5 minutes)
Add in each egg, one at a time, scraping down the bowl as necessary
Add in vanilla & yogurt, in 3 parts, mixing well after each addition
In 2 parts slowly add in flour, mixing until just combined, making sure to not over mix
Pour batter into prepared pan
Bake for 40-50 minutes, or until when a toothpick inserted into the center comes out clean
Remove and let cool for 10-20 minutes before removing from cake pan
For the sauce:
While cake is cooling pour sugar into a medium size saucepan
Over medium heat cook sugar until it reaches a golden brown, stirring often
Stir in butter
Whisk constantly until sugar and butter are well combined, about 4-5 minutes
Remove from heat
Stir in cream until creamy & well combined
Remove cake from pan and drizzle caramel sauce over cake and sprinkle with salt
Serve immediately or store at room temperature until ready to serve (best within the first 24 hours)
ENJOY!!
Notes
Each slice is 16 WW Smart Points:
Nutritional Info Calories 349 Calories from Fat 142 Total Fat 15.8g Saturated Fat 9.5g Cholesterol 79mg Sodium 346mg Potassium 122mg Total Carbohydrates 46.6g Dietary Fiber 0.7g Sugars 28.2g Protein 5.6g Vitamin A 11% - Vitamin C 0% - Calcium 13% - Iron 7% Nutrition Grade D
7.8.1.2
100
https://sparklesnsprouts.com/2017/01/26/salted-caramel-bundt-cake/
All images are the property of Sparkles n Sprouts, to use image please contact the webmaster at michelle@sparklesnsprouts.com
Caramel, please
The caramel sauce is a simple sauce but full flavor, but if you don't want to make your own use your favorite jarred sauce…this is one of my favorite jar caramel sauces http://amzn.to/1nuZ6LB, but another brand would work as well,  just make sure it is rich and creamy.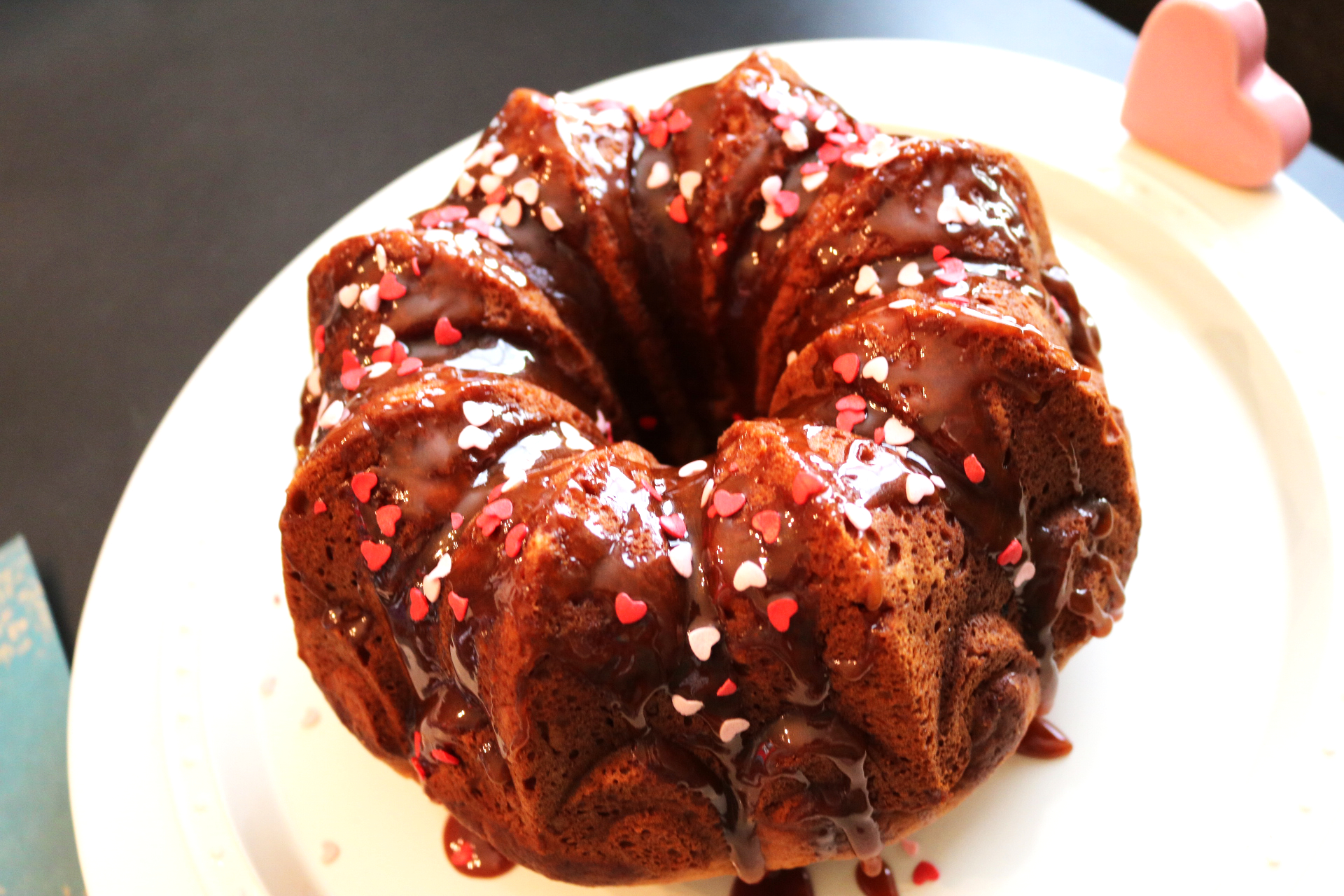 Real quick can we talk about the platter real quick.  It is a Nora Fleming platter that my Godmother gave me for my birthday.  I LOVE it so much.  You can change out the little ornaments making it perfect for each holiday to get together.  This would be a perfect addition to your serving platter collection.  You can also check out some of the ornaments for the platter here.
One more little addition was the addition of a few little Valentines sprinkles making it perfect for this sweet holiday.  
If your love is not a chocolate lover then this sweet dessert is the perfect treat.  It is rich & buttery but still light making it a perfect little dessert.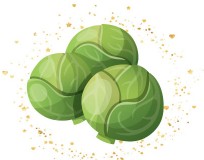 Make everyday sparkle – MJ