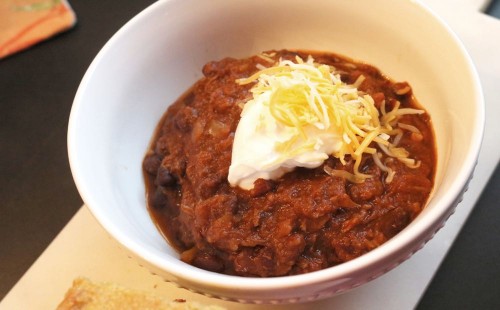 a winter pumpkin treat that no one will expect
OK, OK I know pumpkin season is officially over…but just hear me out for a bit.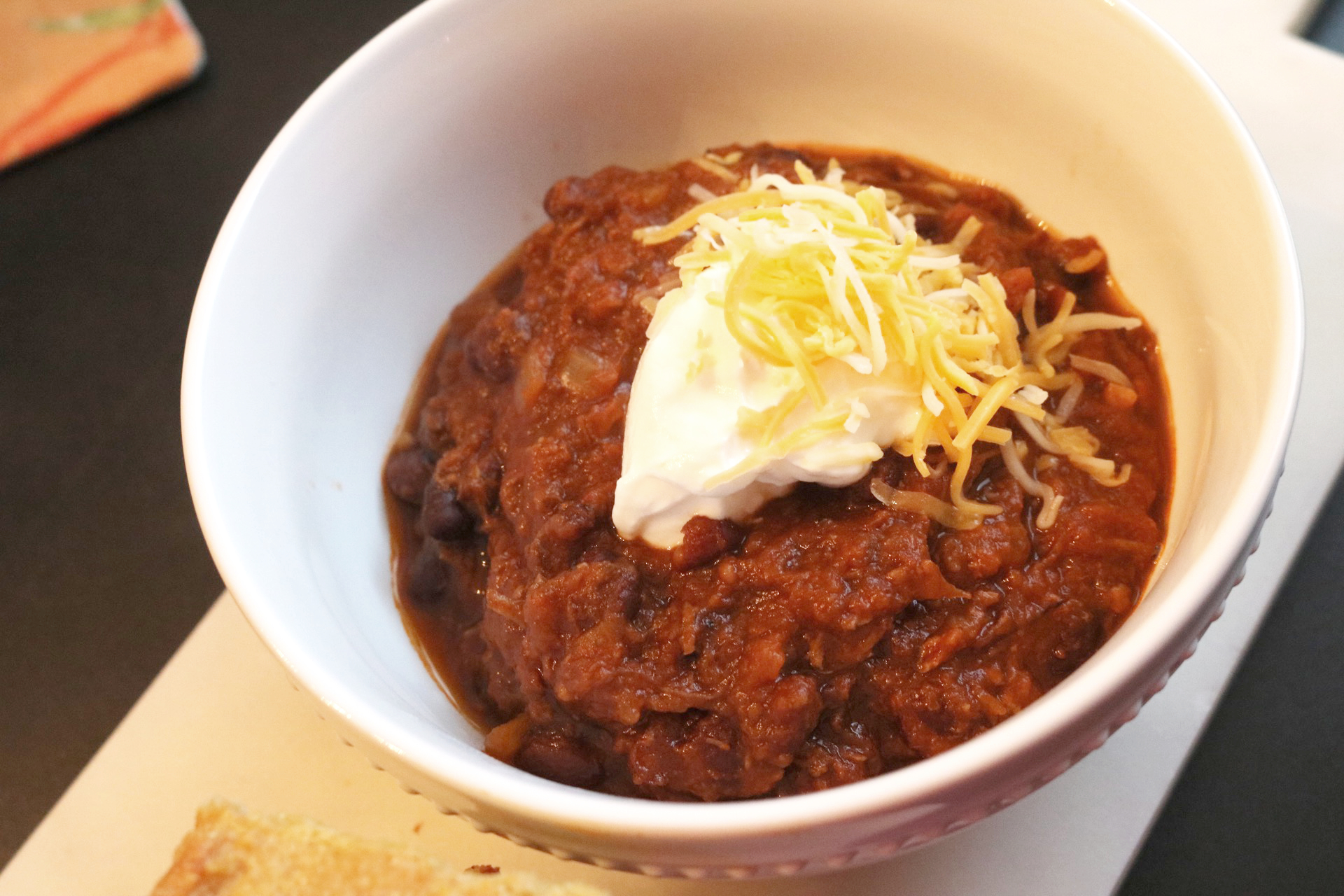 Pumpkin is not just for sweets
I am sure you already know this but pumpkin is packed full of protein and I don't know about you but I don't only want protein in the fall.  I am always looking for great ways to add protein to dishes without a lot of added fat and calories and pumpkin is a great way to do that.  But don't worry, it won't taste like fall in a bowl…I promise.

OK, so what does the pumpkin do?
It not only adds protein but it also adds a ton of body, giving it a little something extra.   I love a chili that is super thick and full of body so that each bite is a treat and the pumpkin really helps to achieve that.  It also adds a bit of creaminess to the chili that works so well with the beans that makes this one of my most favorite chilis ever!!
I do promise you though that this will not taste like Fall in a bowl.  You are using pumpkin puree NOT pumpkin PIE puree so there is no cinnamon or nutmeg…really there is no flavor at all.  Surprisingly pumpkin puree has a very mild flavor that can easily be masked when added with other flavors.
Just try it
MJ
8 servings
Pumpkin Chili
A rich chili that is loaded with tons of flavor and a surprise ingredient that adds a ton of richness to a favorite
10 minPrep Time
2 hrCook Time
2 hr, 10 Total Time
Ingredients
2 teaspoons extra virgin olive oil
1 large Onion, chopped
4 cloves garlic minced
1 pound 93% fat free ground Turkey
1 teaspoon salt
1 teaspoon black pepper
1 tablespoon chili powder
2 teaspoons ground cumin
1 tsp espresso powder (optional)
1 15 oz can pumpkin - puree NOT pumpkin pie filling
2 cups tomato sauce
2 cups Chicken stock
2 - 15 oz cans black beans, rinsed & drained
Optional Toppings
Sour Cream
Shredded Cheese
Sliced Jalapeños
Fresh Cilantro
Chips
Directions
In a large stock pot heat olive oil over medium heat
Add in onion and cook until beginning to soften, about 3-4 minutes
Stir in garlic and cook for 1 minute
Add in turkey, salt, pepper, chili powder and cumin & espresso powder (if using)
Break up turkey as it cooks
Once turkey is cooked all the way through stir in pumpkin, tomato sauce and chicken stock until combined
Bring to a boil and let them reduce to a simmer
Let cook for 1 hour, then stir in beans that have been rinsed and drained
Continue cooking for another 45 minutes -2 hours, allowing chili to thicken and all the flavors to meld together
Serve with any additional toppings you prefer
ENJOY!!!
Notes
Each serving (without any toppings) is 6 WW Smart Points
Nutritional Info
Calories 235 - Calories from Fat 63 - Total Fat 7 g - Saturated Fat 1.7 g - Monounsaturated Fat 3 g - Polyunsaturated Fat 1.7 g - Trans Fat 0 g - Cholesterol 42 g - Sodium 820 mg - Potassium 576 mg - Total Carbohydrate 25 g - Dietary Fiber 7 g - Sugars 2 g - Protein 19 g
Vitamin A 111 % - Vitamin C 27 % - Calcium 4 % - Iron 11 %
7.8.1.2
262
https://sparklesnsprouts.com/2017/01/02/pumpkin-chili/
All images are the property of Sparkles n Sprouts, to use image please contact the webmaster at michelle@sparklesnsprouts.com
NO one will ever know

I tried a little experiment when I made this chili…I did not tell The Hubby that there was pumpkin in the chili.  He thought it was my traditional chili, just lightened-up with turkey.  I just knew he would think there was something different, and would start asking what it was…but he never did.  He actually asked for a second bowl.
I have to tell you that I was shocked.  Not only did I use ground turkey which lightened it up, but it was packed with protein.  It really couldn't get much better.   Trust me if  The Hubby couldn't tell there was pumpkin in his chili….no one else will be able to either!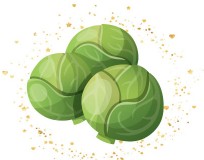 Make today sparkle – MJ