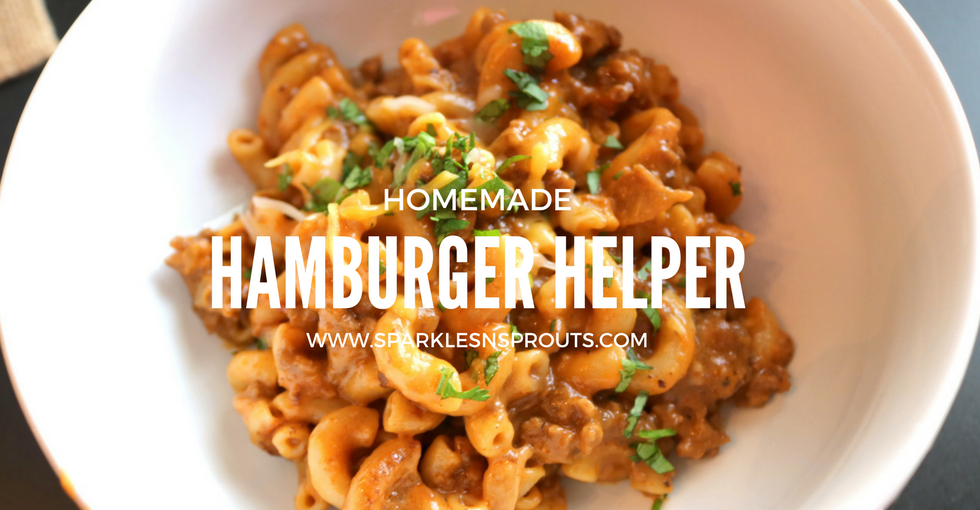 hamburger helper all grown-up
Did you have hamburger helper as a kid growing up? If you did I have to tell you I am a little jealous. I always wanted my mom to make us hamburger helper, but she just never did. Ever since I have been a little obsessed with it and now I have made a homemade version that is even better than the box…just trust me, it really is.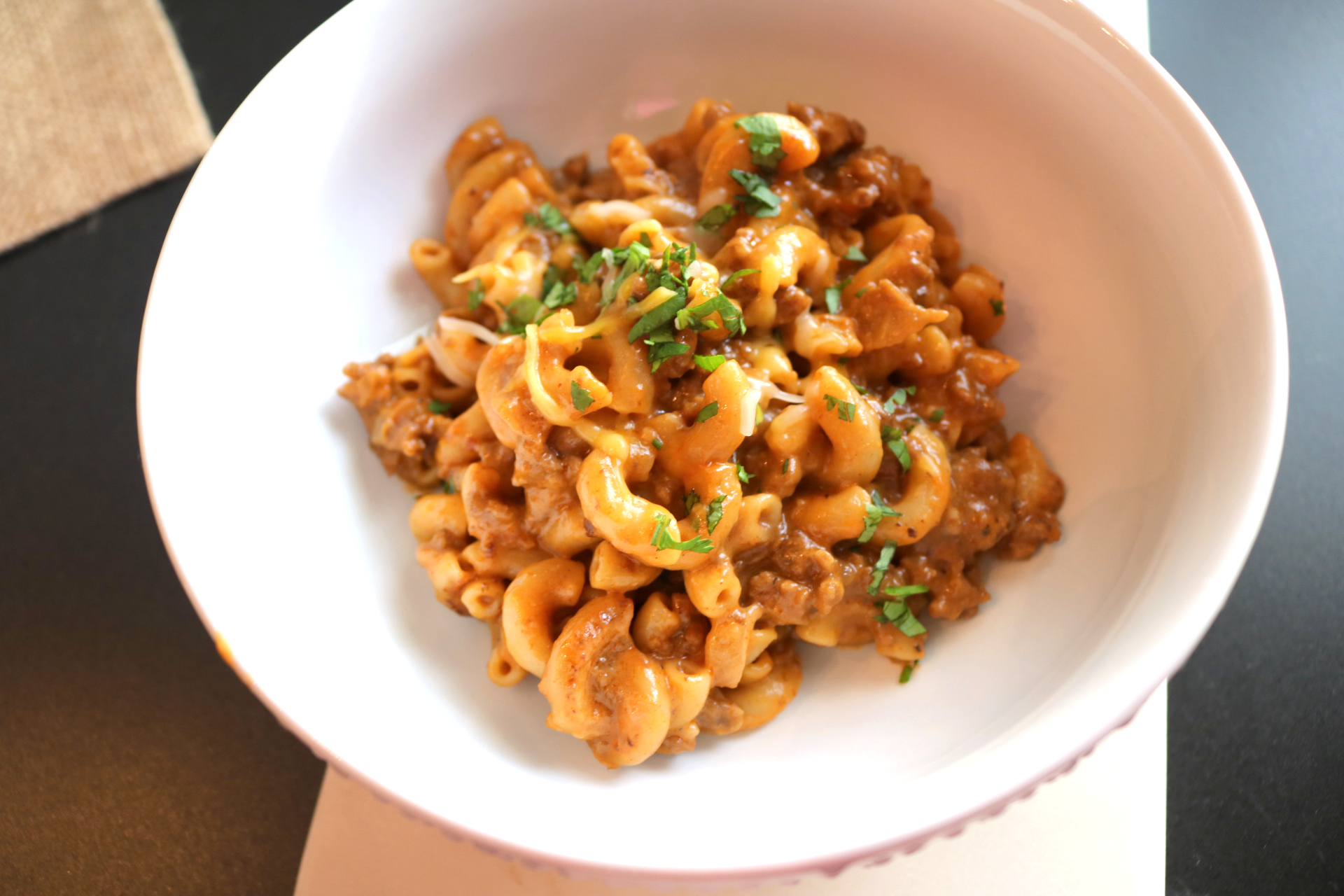 I still remember my first time
The very first time I EVER had hamburger helper was my freshman year in college. I walked into a friends house and they were making dinner. It smelled amazing and I couldn't wait to see what they had whipped up and let me tell you I was so excited to find out it was hamburger helper.
I will never forget how they laughed and laughed when I couldn't stop ooohing and awwwwing over how much I was loving hamburger helper. I didn't care though, this was my chance to have hamburger helper and I was enjoying every bite.
Needless to say that was not my last box of hamburger helper, but now I will never use the box again.

Breaking away from the box
As much as I love my treasured box of hamburger helper over the last few years I have wanted to find a way to recreate this favorite dish from scratch, that way I know everything that's in it. I don't know about you, but I always wondered about the powder that all of a sudden transformed into yummy goodness…I just wanted to know what was in it.
Don't be fooled, it took several attempts before I found a version that The Hubby and I both loved. Finally I have found the perfect blend of spices, milk and a little extra surprise, sour cream, to make a rich and creamy homemade hamburger helper that everyone is sure to LOVE!!
No box needed!!
MJ
8 servings
Homemade Hamburger Helper
Homemade Hamburger Helper that is much better than the box version, but just as easy. This will become a go to weeknight favorite for sure.
5 minPrep Time
30 minCook Time
35 minTotal Time
Ingredients
1 pound lean ground beef
1 medium Onion, chopped
2 cloves garlic, minced
2 teaspoons salt
1 teaspoon black pepper
1 teaspoon chili powder
1 cup hot water
1 tablespoon Cornstarch
2 cups milk (I used low fat, but any variety would work)
1 1/2 cups elbow shaped macaroni, or any small pasta
1/2 cup sour cream
1 1/2 cups, shredded shredded Mexican Blend cheese
Directions
In a large saucepan brown ground beef and onions over medium heat
Once onions are softened stir in garlic, salt, pepper & chili powder
Cook for an additional 2-3 minutes, stirring often
In a heat proof bowl whisk together water and cornstarch until smooth
Pour cornstarch mixture into beef mixture
Stir in milk and pasta until well combined
Bring mixture to a boil
Reduce heat to a simmer, cover and cook for 20 minutes, or until sauce is thickened and pasta is cooked through
Stir in cheese & sour cream until well combined and cheese is melted
Serve & ENJOY!!
Notes
Each serving is 11 WW Smart Points
Nutritional Info
Calories 329 - Calories from Fat 153 - Total Fat 17 g - Saturated Fat 8.8 g - Monounsaturated Fat 6.4 g - Polyunsaturated Fat 0.8 g - Trans Fat 0 g - Cholesterol 64 g - Sodium 786 mg - Potassium 318 mg - Total Carbohydrate 20 g - Dietary Fiber 0 g - Sugars 3 g - Protein 20 g
Vitamin A 9 % - Vitamin C 2 % - Calcium 23 % - Iron 6 %
7.8.1.2
280
https://sparklesnsprouts.com/2017/01/01/hamburger-helper-all-grown-up/
All images are the property of Sparkles n Sprouts, to use image please contact the webmaster at michelle@sparklesnsprouts.com
Lightening it up a bit
If you want to lighten this dish up a bit you could use ground turkey or chicken. You could also use skim milk (I used low fat in the recipe info). Another option is to use reduced fat cheese and reduced fat sour cream. You can also replace the macaroni with a whole wheat version. Just know the result may be a little less thick, but it will still be delicious.
I hope this homemade kid (& adult) favorite will make it onto your menu very soon!
PS…It comes together super quick making it perfect for dinner tonight!!