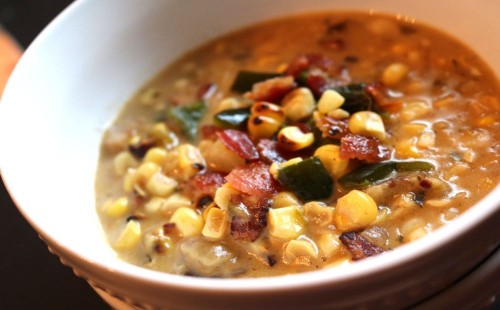 it's time for soup (i.e. chowder)
Thanksgiving is over.  I don't know about you but I still can't believe that is almost December and Christmas is coming. As much as I loved Thanksgiving, I am over turkey and ready to move onto something delicious, comforting and perfect for cooler weather…IT IS SOUP TIME!!

Bring on some soup (i.e. chowder)
What is your favorite fall/winter soup?  Do you love creamy soups?  Brothy soups?  Soups loaded with noodles or rice?  Maybe veggie soups?  Or stews?  Well today it is all about chowder…corn chowder.
Ok, Ok I know some you may say chowder is not soup, but trust me this is a must make soup/chowder this winter.  It is loaded with tons of flavor, texture and just the right amount of heat to make this a perfect addition to your cold weather menus.
Is there anything better than a little heat to warm you up?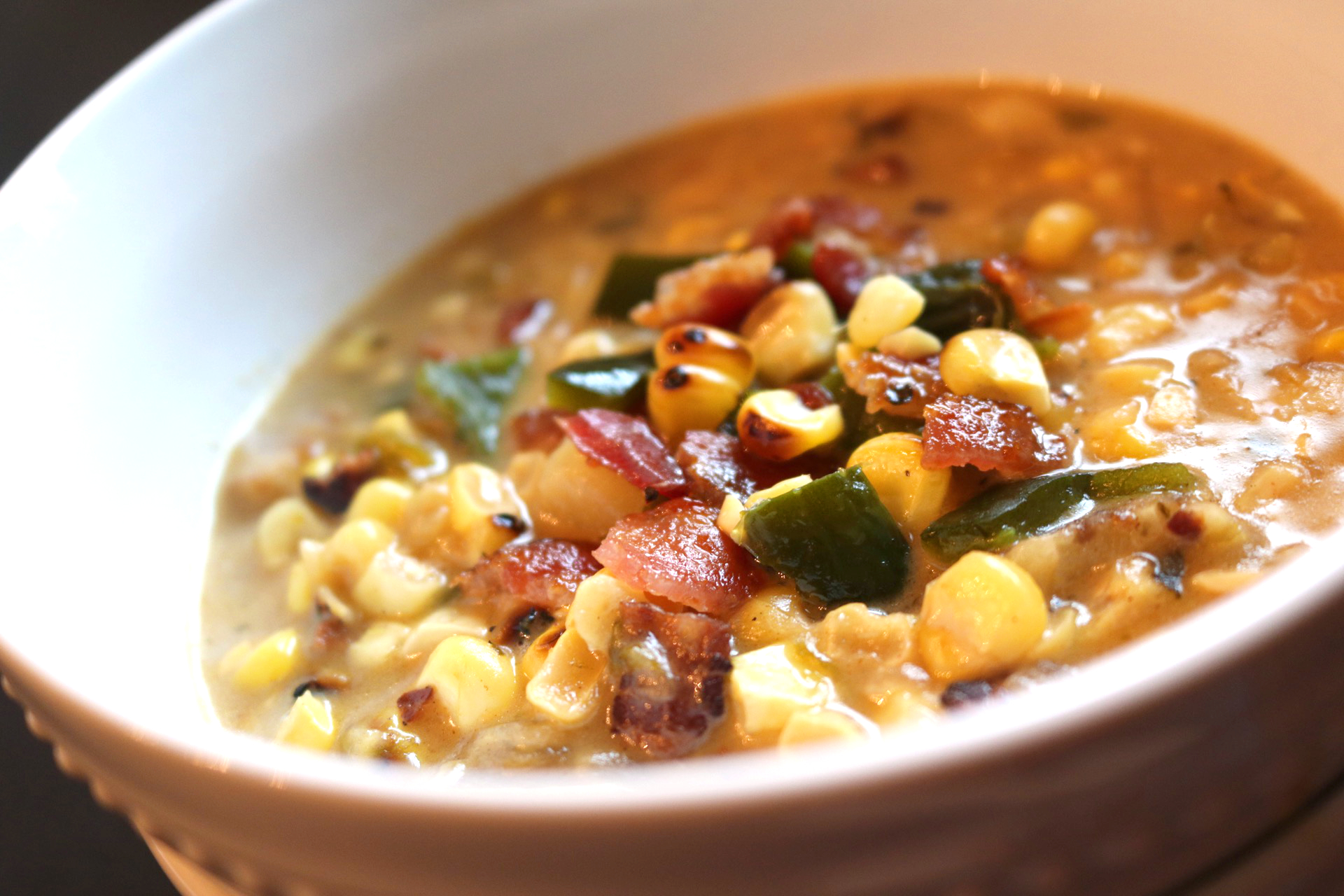 It all about the Char
Now this is not your typical chowder this is a Grilled Corn Chowder loaded with potatoes, peppers, bacon and yumminess.  Ok, now I know you may be thinking this girl is crazy it is cold outside and she wants me to make a grilled anything…well yes I do, but you can do it inside if you want.  You can even use frozen corn (check out the recipe)…it is really all about the char on the corn and peppers.
For the peppers, you can buy canned fire roasted peppers, or char them in your oven or over your gas flame on your stove.   It really is all about the char…it just adds that perfect extra bite to make this a perfect winter soup, sorry chowder.
Not only does the char add a ton of flavor but it also adds a little more pretty to the chowder.  The bits of charred corn and peppers running through the soup adds a layer of depth and extra color making it pretty and so enticing.  Some say you eat with your eyes first, and this dish will satisfy your eyes and tummy both.

PS … Don't forget about the Bacon
Not only is there tons of yummy corn, peppers and spices but there is also bacon.  YES, I said bacon.  In my home adding bacon to something makes it better and it makes this chowder AMAZING.  Just the extra hint of salt and smoke from the bacon really takes this soup to the next level.
If you want to make it vegetarian you can leave it out…I mean if you really want to.
Warm up with this soup
MJ
8 servings (about 1 cup)
Grilled Corn Chowder
A rich & creamy corn chowder that is full of flavor and perfect for a late summer, early fall dinner
15 minPrep Time
45 minCook Time
1 hrTotal Time
Ingredients
6-8 ears corn, shucked (or **1 large bad frozen corn)
3 Poblano peppers (or ***1 large can fire roasted peppers)
1/2 pound bacon, cut into 1/2 inch strips
2 medium onions, chopped
1 cup, celery, diced
1 tablespoon chili powder
2 teaspoons salt
1 teaspoon black pepper
2 teaspoons ground cumin
3 cloves garlic, minced
4 medium potatoes, washed & cubed
5 cups chicken (or vegetable) stock, low salted
1 cup cream, half and half, fat free
Directions
Heat the grill to medium high heat
Brush grates with vegetable oil
Place shucked corn and peppers onto grill
Flip as they begin to char
Once peppers are charred remove them from the grill and place into a brown paper bag or into a heat safe bowl and cover top with plastic, let them steam for 8-10 minutes, this will make them easier to peel, once they have steamed remove skin and chop
**If you using frozen corn place thawed corn into hot skillet and allow it to char a bit, just as it would on a grill.
***If using canned peppers, drain and skip the charring steps, you can also char peppers in oven or over gas flame on stove
Once corn is cooked, remove from grill and let sit until you are able to handle them
Using a sharp knife take kernels off the corn cob (see this video for a quick and easy way to do it
In a large dutch oven or pan cook bacon, over medium heat, until crisp
Remove bacon from pan, reserving the grease in the pan
Add in onion, celery, chili powder, salt, pepper and cumin cooking until the vegetables begin to soften, about 5-7 minutes
Add in garlic and cook for another 1-2 minutes, stirring often
Add in cubed potatoes (with skin still on), stirring until they are well coated
Stir in chicken stock and bring to a boil
Cover pot and reduce to a simmer, cooking until potatoes are fork tender, about 15 minutes
Stir in peppers, corn and bacon
Bring to a boil again, and then cook for another 20 minutes, allowing all the flavors to come together and soup to thicken a bit
Stir in half & half and cook for another 5 minutes
Serve & ENJOY!!
Notes
Each serving is 11 WW Smart Points
Nutritional Info Calories 349 - Calories from Fat 126 - Total Fat 14 g - Saturated Fat 4.7 g - Monounsaturated Fat 6.2 g - Polyunsaturated Fat 2.1 g - Trans Fat 0 g - Cholesterol 20 g - Sodium 985 mg - Potassium 926 mg - Total Carbohydrate 45 g Dietary Fiber 6 g - Sugars 7 g - Protein 13 g Vitamin A 11 % - Vitamin C 50 % - Calcium 7 % - Iron 11 %
7.8.1.2
220
https://sparklesnsprouts.com/2016/11/28/its-time-for-soup/
All images are the property of Sparkles n Sprouts, to use image please contact the webmaster at michelle@sparklesnsprouts.com
Welcome the chilly weather with this warm, comforting and delicious Grilled Corn Chowder.  This is going to be a staple in our home this winter for sure!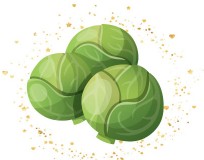 Make today Sparkle – MJ