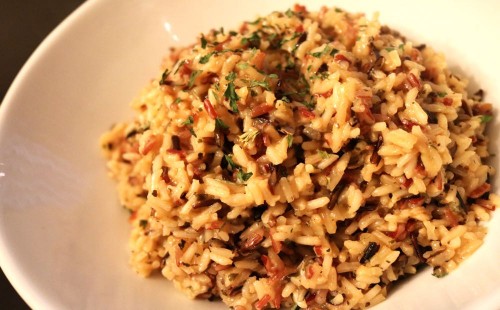 Are you a rice or a potato person?  I am 90% of the time a potato gal except when we are talking about wild rice.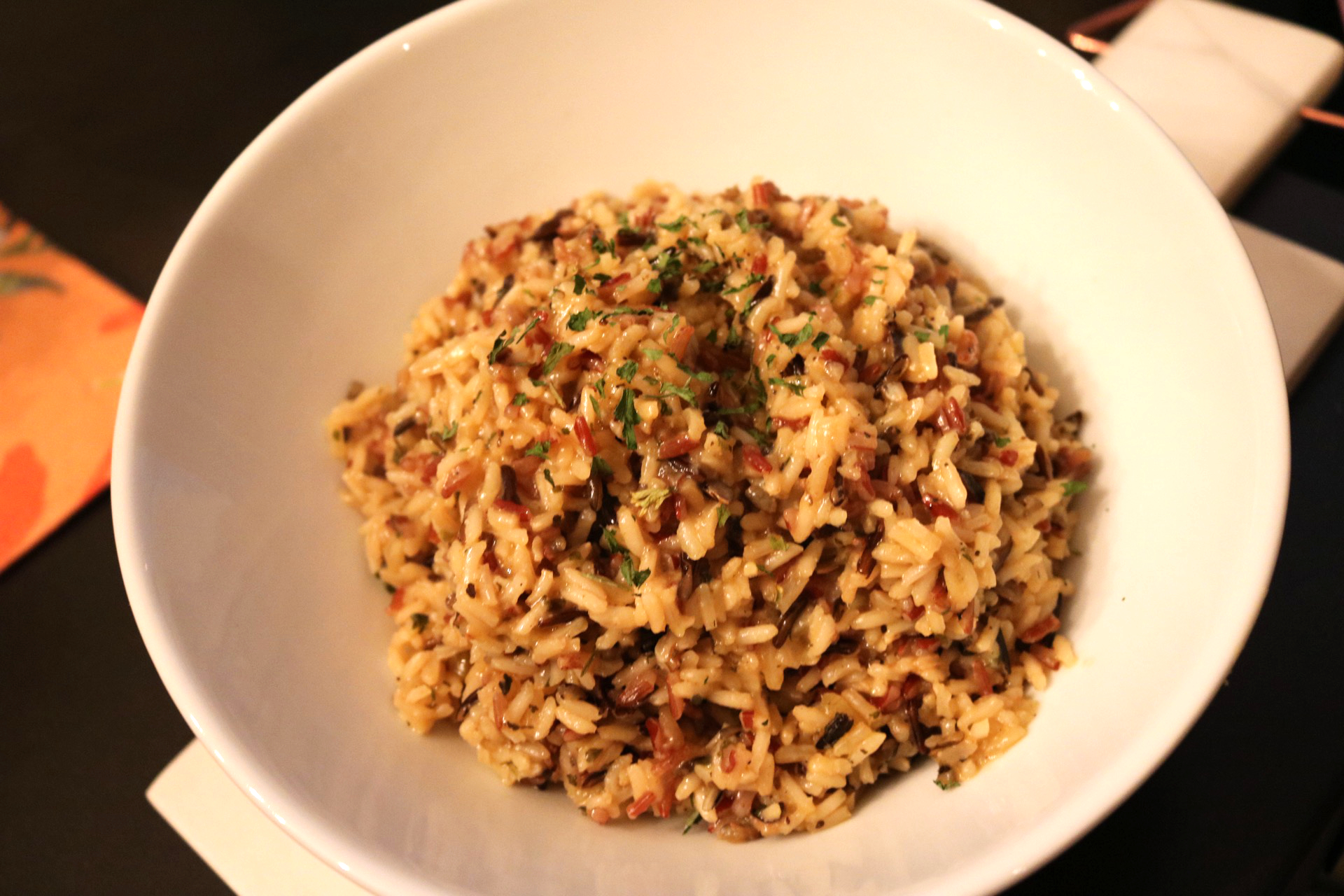 not in a box?
There is always a box of that Uncle's Wild Rice in my pantry.  I  sometimes whip it up for a quick side.  It may have been fixed it for my lunch a couple of times as well.    I mean it really is just a perfect little side (or lunch)….and then I discovered something at the store one day.
Just imagine it I am walking down the grain aisle to grab some couscous and sitting right there is a bag of wild rice.  But wait, it's not in a box.  It can't be as good as the box…there was no way.  Can it?
OK let's try it…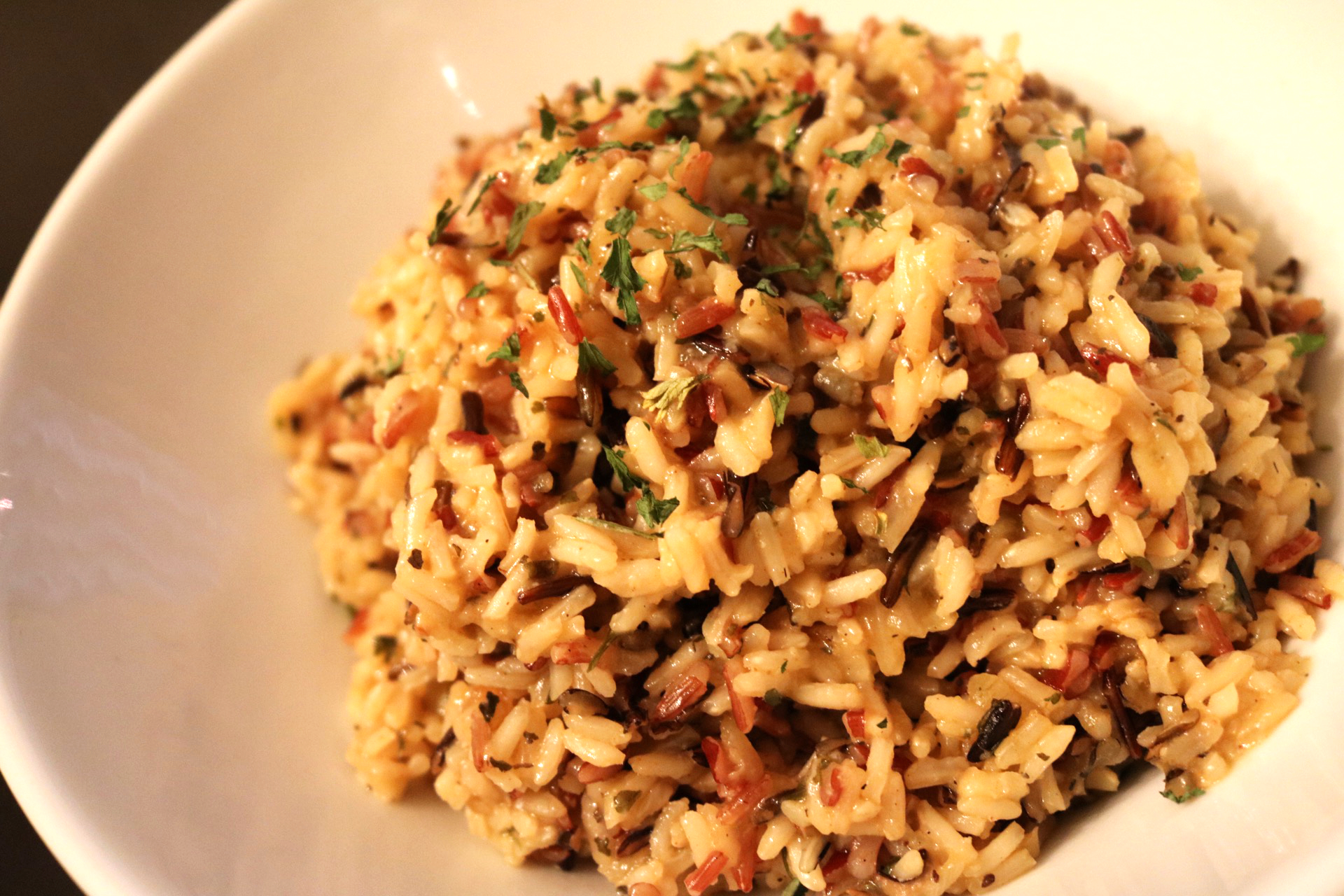 As I was standing there I noticed that it was sale so I thought why not, lets give it a shot.   Since I am going to  make it from scratch I decided to add in some of my favorite flavors.  Onion & garlic, and more garlic.
To make the rice super yummy I start with softening the onions and garlic a little.  Next I toast the rice a little.  Yes, you read that right.  I add in the rice to the onions and garlic and let it get a little toasty giving it just a little something extra special.
I also cook my rice in chicken stock, but in water would be delicious as well…it is just my little thing.
And the verdict is…
I LOVE IT!!  It is just as easy as the box version, but even better as you can make it your own.  If you want to add fresh herbs you can.  Want to omit the garlic? Do it.  If you want to add in an asian flair…try it.  The options are endless!
MJ
6 servings
Garlic Wild Rice
Homemade wild rice loaded with tons of flavor and without the help of a box. Trust me this is a great wild rice that everyone is sure to love.
10 minPrep Time
35 minCook Time
45 minTotal Time
Ingredients
1 tablespoon olive oil, extra virgin
1 tablespoon butter
1 cup, chopped onion
4 cloves garlic minced
1 cup wild rice
2 teaspoons salt
2 teaspoons black pepper
2 cups chicken stock
1 tablespoon parsley, fresh, chopped
Directions
In a large skillet with a high sides, or a large saucepan, heat olive and butter over medium heat
Add in chopped onion and cook until it begins to soften, about 4-5 minutes
Stir in garlic and cook for an another 1-2 minutes, or until garlic is fragrant
Stir in rice, salt & pepper until rice is evenly coated
Cook for 3-4 minutes to allow rice to toast a little
Stir in chicken stock and bring mixture to a boil
Stir and then cover pot and reduce heat to a simmer
Cook for 20-25 minutes or until liquid is absorbed and rice is tender
Taste and adjust seasoning as needed
Serve & ENJOY!!
Notes
Each serving is 5 WW Smart Points
Nutritional Info
Calories 156 - Calories from Fat 36 - Total Fat 4 g - Saturated Fat 1.3 g - Monounsaturated Fat 2.5 g - Polyunsaturated Fat 0.5 g - Trans Fat 0 g - Cholesterol 5 g - Sodium 835 mg - Potassium 173 mg - Total Carbohydrate 24 g - Dietary Fiber 2 g - Sugars 2 g - Protein 6 g Vitamin A 2 % - Vitamin C 5 % - Calcium 2 % - Iron 0 %
7.8.1.2
154
https://sparklesnsprouts.com/2016/09/27/garlic-wild-rice/
All images are the property of Sparkles n Sprouts, to use image please contact the webmaster at michelle@sparklesnsprouts.com
Whether you are a rice or potato person I know you will love this wild rice.  Make sure to let me know how you made it your own as well!!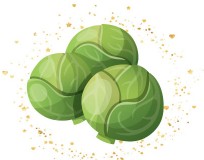 Make today sparkle – MJ