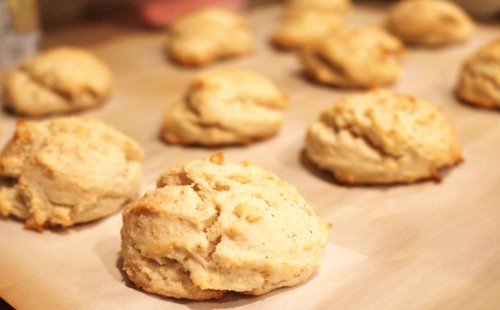 Drop away this Holiday weekend
Labor Day weekend is finally here. Anytime there is a 3 day weekend on the horizon I immediately start planning everything I am going to cook. and biscuits and gravy are ALWAYS on the menu.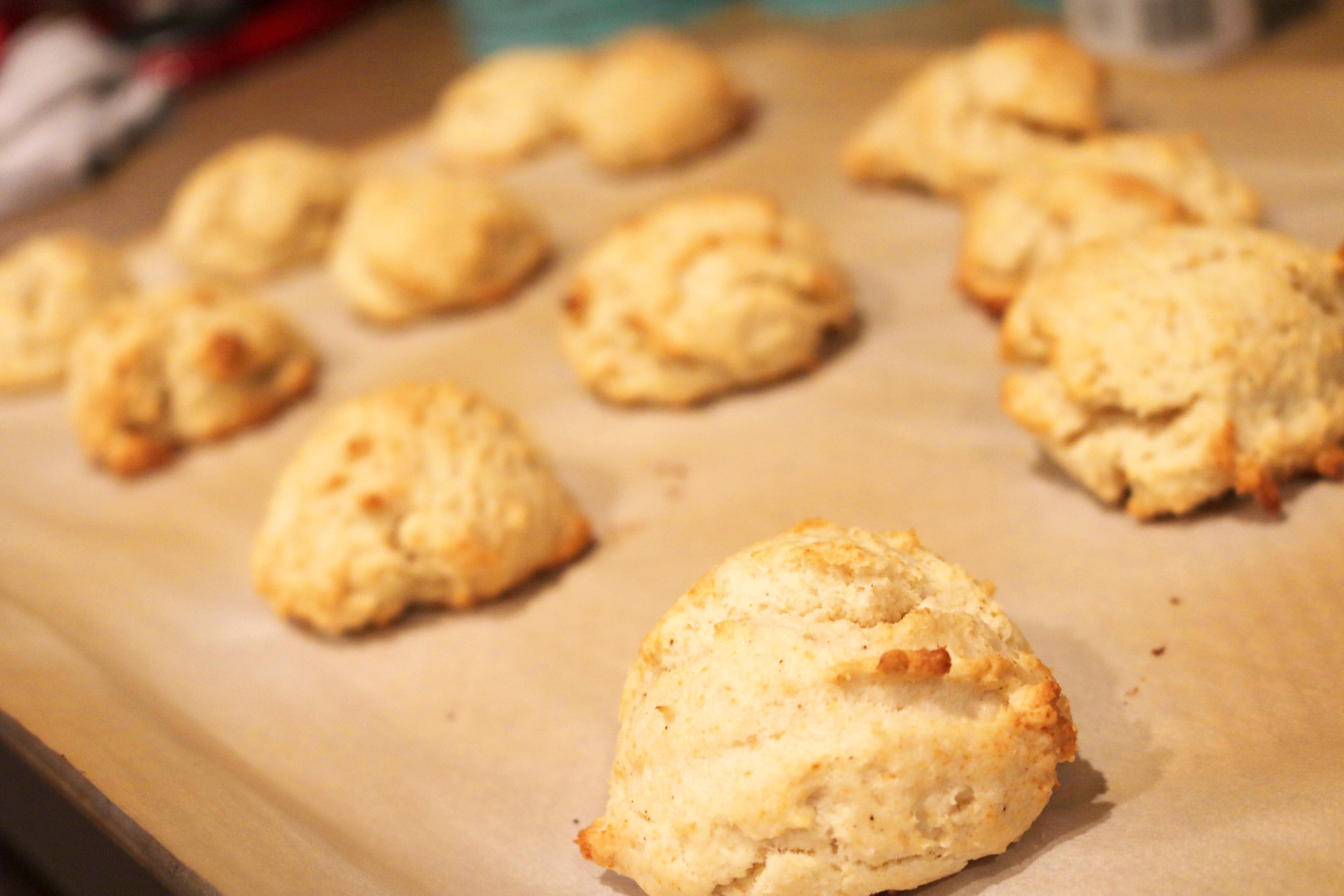 If it was up to The Hubby he would have biscuits and gravy every morning, but he settles for Holiday weekends.
It's all about the drop…
If you are a maker of homemade biscuits do you roll them out or are you a fan of the drop method?  Well for me personally I love both versions but a good drop biscuit is a perfect treat for a quick weekend breakfast, and The Hubby can make them too.
The Hubby finally decided it was time to jump into biscuit making and leave the gravy to me…and now he is THE BISCUIT MAKER in our home.  We decided to go with the drop biscuit first, they are less messy and come together so fast (perfect for the beginner).
A little something extra
As much as I love a traditional buttermilk drop biscuit (and I really love them) I decided to add a little something extra to take the biscuit to the next level.  I added in some black pepper…yes you read that right, pepper.  I just love the little bite it gives the biscuits, without being over powering.
You could also add in some herbs, or additional seasonings if you wanted.  Maybe some cinnamon, pumpkin pie spice, chili powder or maybe an all purpose seasoning…the possibilities are ENDLESS!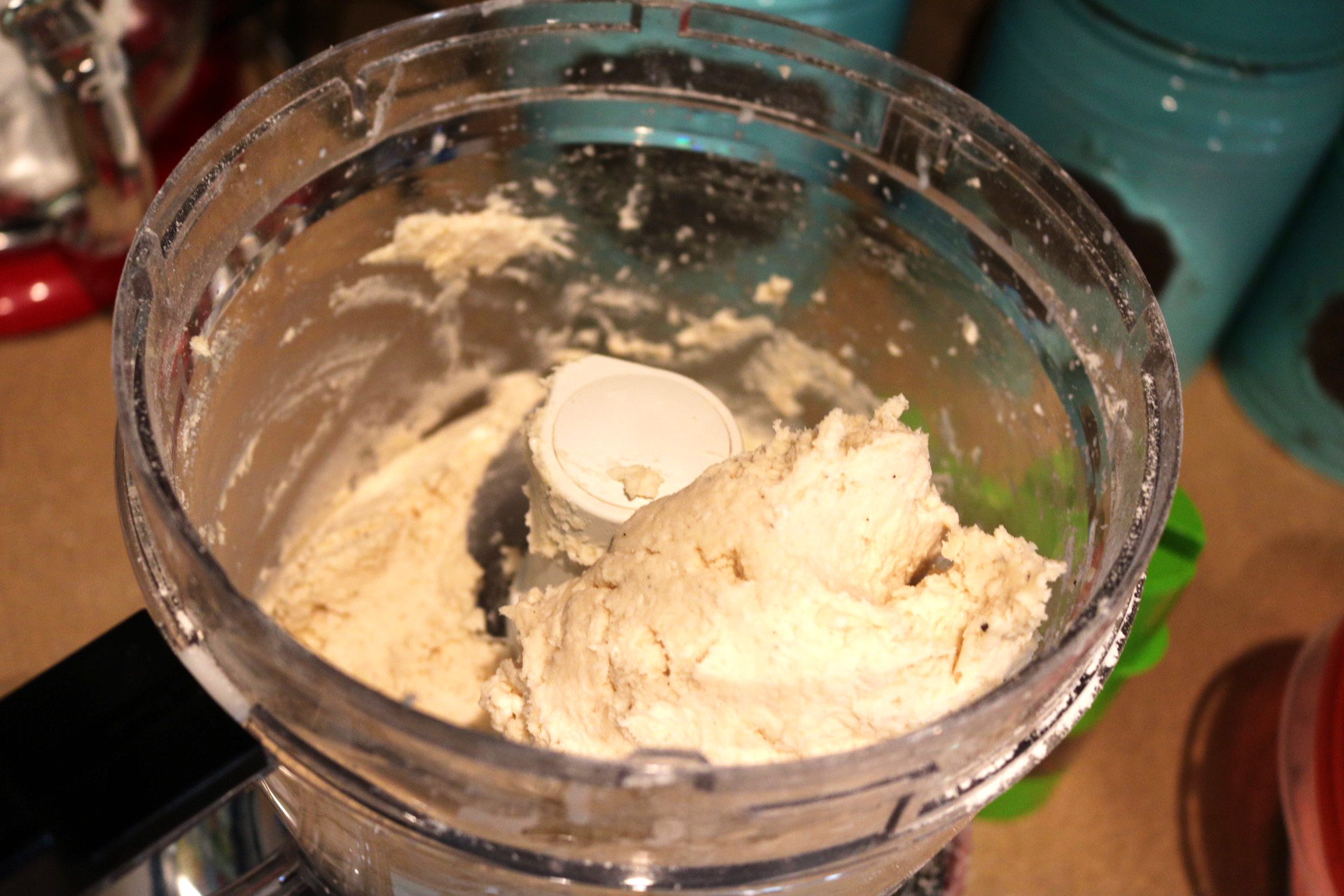 Get to scooping…
The beauty of drop biscuits is that they don't have to be perfect.  Matter of fact the more "unperfected" they are really the better they are.  You can use a spoon to scoop the dough or you can use a large ice cream scoop.
The Hubby prefers the scoop version, but use whatever works for you.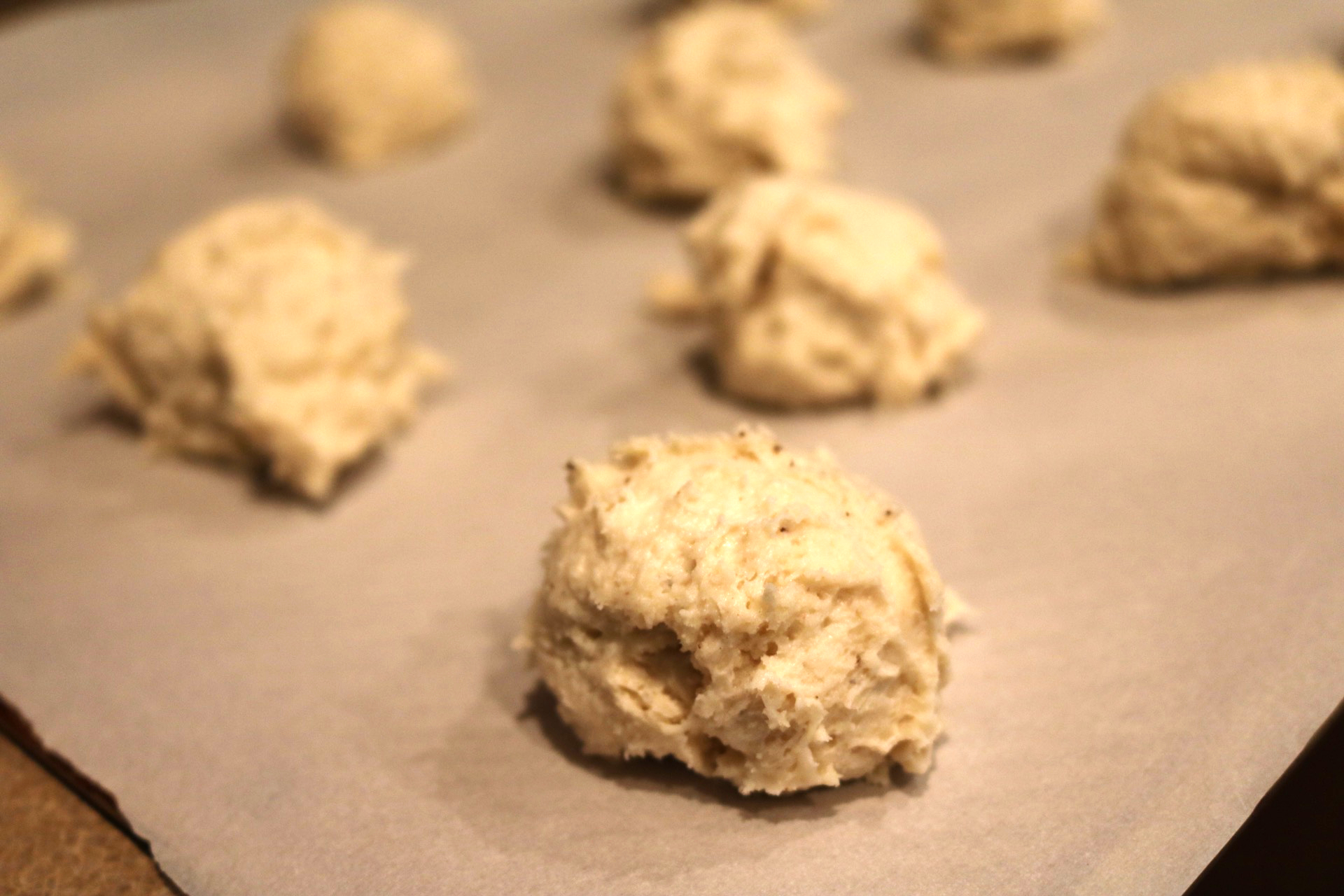 The recipe is…
MJ & The Hubby
12 biscuits
Easy Drop Biscuits
Light and fluffy biscuits that come together very quickly and no rolling pin needed
10 minPrep Time
13 minCook Time
25 minTotal Time
Ingredients
2 cups all-purpose flour
3 teaspoons baking powder
1 tablespoon sugar
1 teaspoon salt
1 teaspoon black pepper
1/2 cup butter, cubed
1 cup low fat buttermilk
Directions
Preheat oven to 425
Line a baking sheet with parchment paper, set aside
In the bowl of a food processor pulse together flour, baking powder, sugar, salt & salt to combine
Add in cubed butter and pulse 8-10 times, or until butter is the size of small peas
Pour in buttermilk and pulse until dough forms
Using a large cookie scoop, place biscuits onto prepared pan
Bake for 13-15 minutes or until biscuits are golden brown and cooked through
Serve with gravy, jam or just some good 'ole butter
ENJOY!!
Notes
Each biscuit is 8 WW Smart Points
Nutritional Info Calories 156 - Calories from Fat 72 - Total Fat 8 g - Saturated Fat 4 g - Monounsaturated Fat 3.2 g - Polyunsaturated Fat 0.4 g - Trans Fat 0 g - Cholesterol 21 g - Sodium 360 mg - Potassium 57 mg - Total Carbohydrate 18 g - Dietary Fiber 0 g - Sugars 2 g - Protein 2 g
Vitamin A 5 % - Vitamin C 0 % - Calcium 11 % - Iron 6 %
7.8.1.2
202
https://sparklesnsprouts.com/2016/09/02/drop-away-this-holiday-weekend/
All images are the property of Sparkles n Sprouts, to use image please contact the webmaster at michelle@sparklesnsprouts.com
Biscuits all around…
This recipe will make 12 biscuits but you can easily double it to make 24…and let me tell you they will be GONE in no time!
Just saying…You might need to make even more before the weekend is over!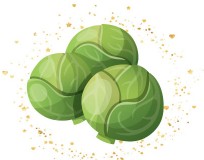 Make today (& this weekend) sparkle – MJ