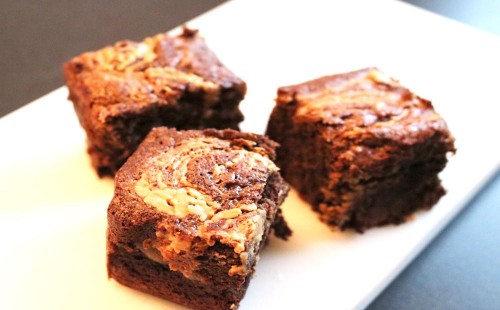 in honor of all their hard work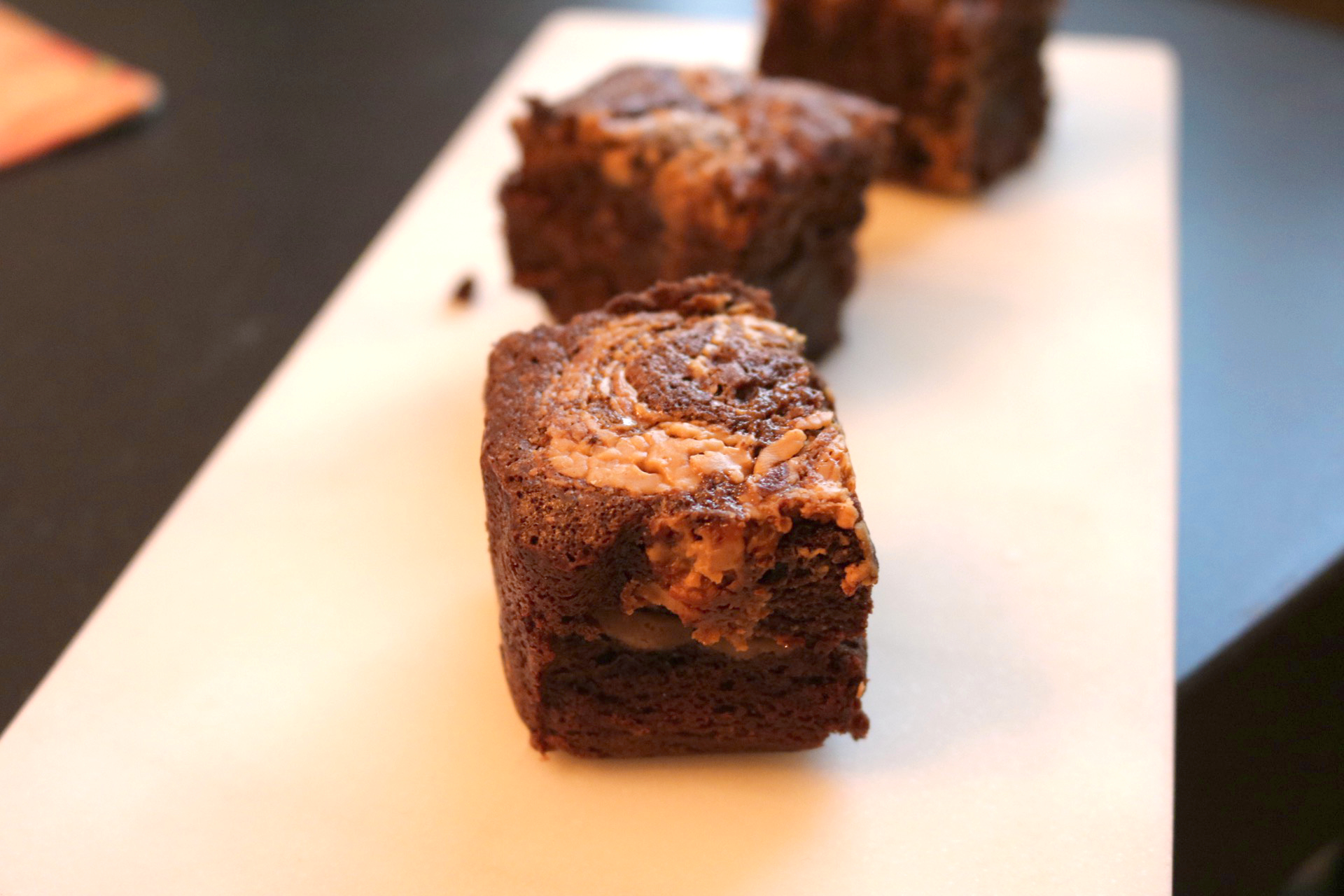 Are you watching the Olympics?  I am pretty sure I have watched more rowing and beach volleyball in the last 2 days than I have ever seen in all my life.  Of course I have also watched a ton of gymnastics and swimming.  I just love the swimming. I have to tell you though, I get tired just watching them.  Yes, just watching them on TV I feel as if I swam a 800 fly.  Yes that was me speaking swim.
Honoring them…
I love hearing all the stories about how the athletes got where they are now.  Some started at such a young age while others jumped into their sport as teenagers but they all have one thing in common…they work so HARD!
Being that these athletes have worked so hard and I am watching them from home getting tired I decided to make something yummy in honor of them…brownies loaded with peanut butter and caramel.  I hear athletes like peanut butter so I thought it would be a great addition, in honor of the athletes.
Bringing it all together…
The Hubby is enjoying the Olympics as well, and he also loves peanut butter so it is a win win or brownies.  Being that I am making these treats in honor of the Olympics I decided to amp it up a bit. Adding in some caramel to the peanut butter making this a brownie everyone will love.  I mean at least all the peanut butter and caramel lovers.
The brownie is fudgy and swirled with peanut butter and salted caramel in each bite, making these brownies something truly special.  Look how pretty they are…they are not only delicious but pretty.  Can it get any better?
Brownies for everyone…
MJ
30 brownies
Peanut Butter Caramel Brownies
Decadent brownies that are loaded with peanut butter and salted caramel in each bite, making these something to remember
15 minPrep Time
45 minCook Time
1 hr, 15 Total Time
Ingredients
4 large eggs
1 cup sugar
1 cup, packed brown sugar
1 cup butter, melted
3 teaspoons vanilla extract
1 1/4 cups unsweetened cocoa powder
1/2 cup all-purpose flour
1 teaspoon salt
1 cup chocolate chips, semi sweet
1/2 cup peanut butter
1/4 cup salted caramel sauce
2 teaspoons sea salt
Directions
Preheat oven to 300
Line a 9x9 pan with parchment paper, set aside
In the bowl of a stand mixer whip eggs until light & fluffy
Add in eggs and mix until well combined
Add in butter & vanilla, mixing until just combined
In a bowl whisk together cocoa powder, flour & salt
Slowly add in flour mixture into mixer, mixing until just combined
Stir in chocolate chips
Pour batter into prepared pan
Dollop peanut butter over brownie batter
Using a knife drag peanut butter through brownie batter to create a marbled effect
Pour caramel sauce over peanut butter and using same knife drag caramel sauce through batter
Sprinkle sea salt over the top
Bake for 45-50 minutes, or until a toothpick comes out clean when inserted into the center
Remove from oven and let cool for 15 minutes
Remove from pan, but & serve
ENJOY!!
Notes
Each brownie is 10 WW Smart Points
Nutritional Info Calories 203 - Calories from Fat 99 - Total Fat 11 g - Saturated Fat 5.4 g - Monounsaturated Fat 4 g - Polyunsaturated Fat 1 g - Trans Fat 0 g - Cholesterol 44 g - Sodium 312 mg - Potassium 117 mg - Total Carbohydrate 25 g - Dietary Fiber 1 g - Sugars 19 g - Protein 3 g
Vitamin A 4 % - Vitamin C 0 % - Calcium 2 % - Iron 0 %
7.8.1.2
208
https://sparklesnsprouts.com/2016/08/09/peanut-butter-caramel-brownies/
All images are the property of Sparkles n Sprouts, to use image please contact the webmaster at michelle@sparklesnsprouts.com
Not just for the Olympics
Peanut Butter Caramel Brownies are perfect for watching the Olympics, but they are perfect anytime.  Lets be real brownies are a treat to be enjoyed anytime, anywhere.  Whether you make them now or keep the recipe for later you will love them for sure.

Remember to make today sparkle – MJ