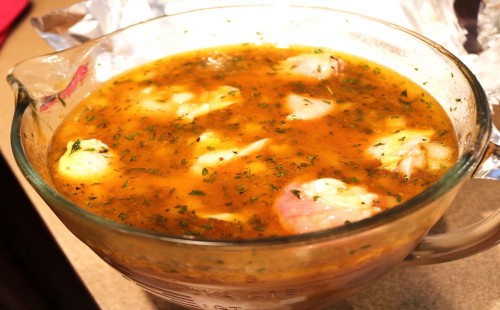 The BEST Chicken Marinade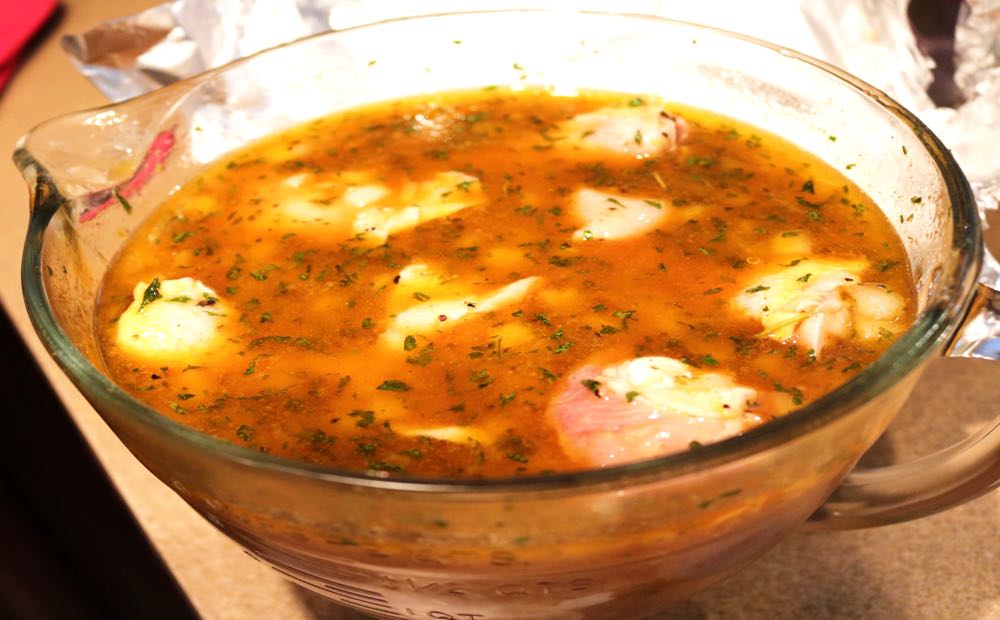 Marinades…oh let me tell you I love me a good marinade.  They can be the make or break to a meal.
What makes this the BEST marinade?
First it is the combo of seasonings and fresh ingredients.  There are your basics of salt & pepper, but then I also added in some paprika, cumin & chili powder for some extra flavor.  Next comes some depth with Worcestershire sauce…this is my favorite ingredient to add that little extra something that will make you smile.  Next comes the fresh ingredients…the fresh chopped onions, fresh parsley and fresh garlic.  The combo alone with he olive oil is great, but wait there is something else to really amp it up.
BEER!  Yes you read that right, beer.  Adding in a beer to the already delicious combo amps this marinade up to the next level.  Yes, the next level.  Not only does it add a lot of flavor but it also tenderizes the meat a little as it marinates.
For this marinade I used a lighter beer but a nice dark beer would work as well.  Use whatever beer you like to drink.
Do you have to marinade?
Of course not…you don't have too, but you probably should.  I just love the results of a marinade so much.
It adds in a ton of flavor, tenderizes the meat a little and it just sounds kinda fancy.  Go ahead say this out loud…"sorry I must get home and get the meat in the marinade" or "I can't believe how easy the marinade was I used the other day"
Ok now what?
So you have the chicken in the marinade so now what?  Well, you wait.  Yep, thats all you do, you just wait.  I let my chicken marinade for at least 2 hours, but you can do it for longer if you like.  You could get it going in the morning and then cook it that night for dinner.
Mix it all up…
MJ
The BEST Chicken Marinade
A marinade that is full of flavor and gives the chicken a ton of flavor making it perfect for grilling or roasting
5 minPrep Time
2 hr, 5 Total Time
Ingredients
1/2 cup olive oil, extra virgin
1 teaspoon salt
2 teaspoons black pepper, freshly ground
1 teaspoon paprika
1 teaspoon ground cumin
1 teaspoon chili powder
1 tablespoon Worcestershire sauce
3 cloves garlic, minced
1 medium onion, chopped
1/2 cup fresh parsley, chopped
1 can or bottle beer (your choice)
Directions
In a large bowl whisk together all ingredients, except the beer, until well combined
Stir in beer until just combined
Place chicken into marinade and refrigerate for at least 2 hours before grilling or roasting
Notes
**Make sure to discard marinade after removing chicken
7.8.1.2
186
https://sparklesnsprouts.com/2016/07/27/best-chicken-marinade/
All images are the property of Sparkles n Sprouts, to use image please contact the webmaster at michelle@sparklesnsprouts.com
Grill or not?
In the summer I love grilled chicken, but if you cannot grill this chicken would be great roasted or broiled…heck you could probably fry it as well, but I haven't tried that yet.  If you do let me know how it did?
However you cook it, I know it will be amazing…this marinade really does make it delicious!!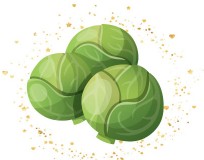 Remember make today sparkle – MJ