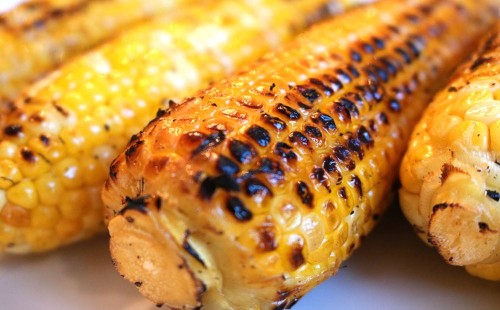 honey butter corny, corn, corn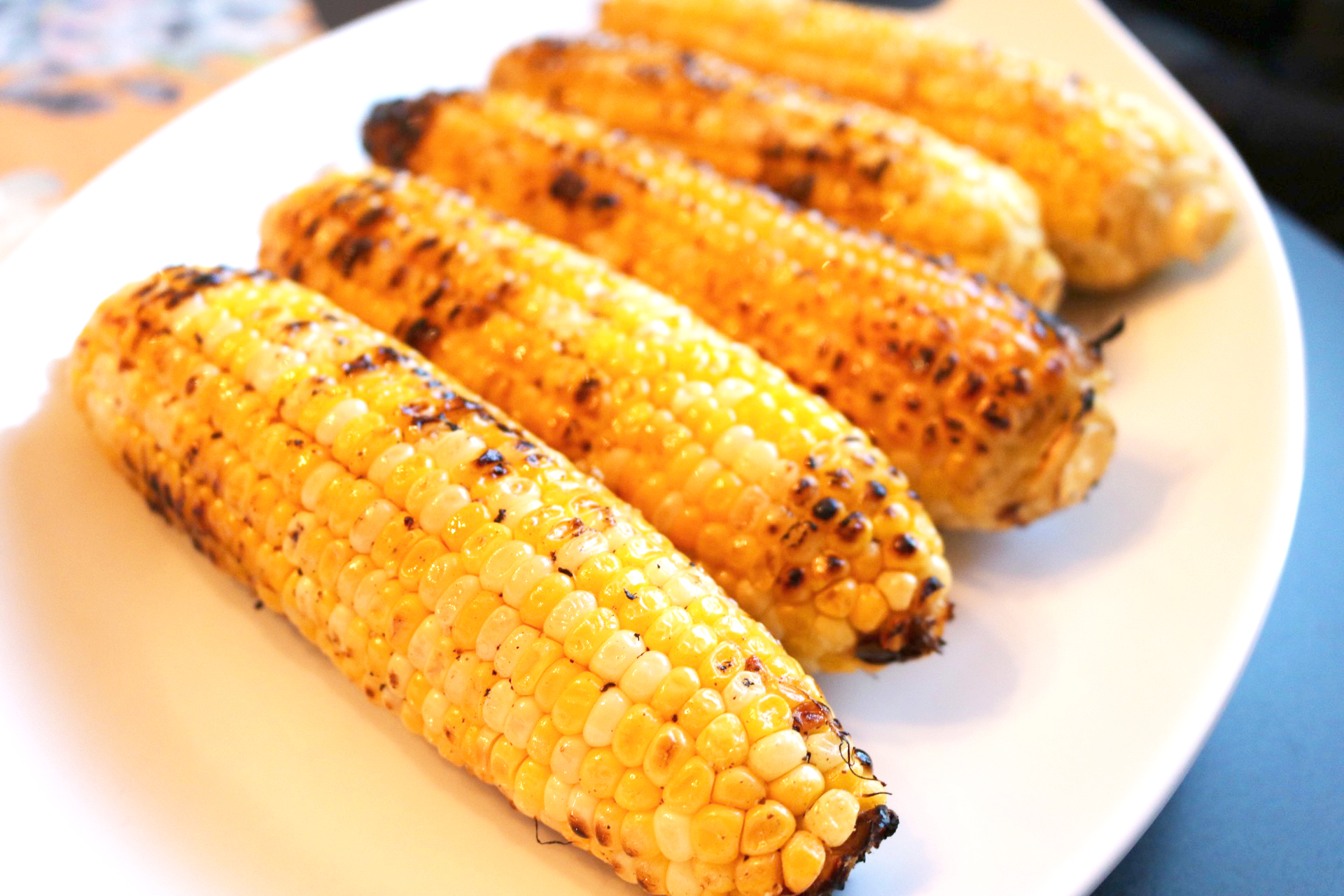 It is summer and that means it is time for CORN!
It doesn't matter how…
I don't know about your family but my family eats corn anyway we can.
We love boiled corn, corn on the corn, kernel corn, creamed corn and of course popcorn…but my favorite is grilled corn for sure.
Grilling makes it even better…
Grilling corn on its own, without anything special is amazing…but when you add in some honey butter it becomes even better. I also love how easy grilling corn is. You can throw it on when you put your protein on and it will be done in no time, and you don't have to heat up your kitchen at all…I love that especially in the summer.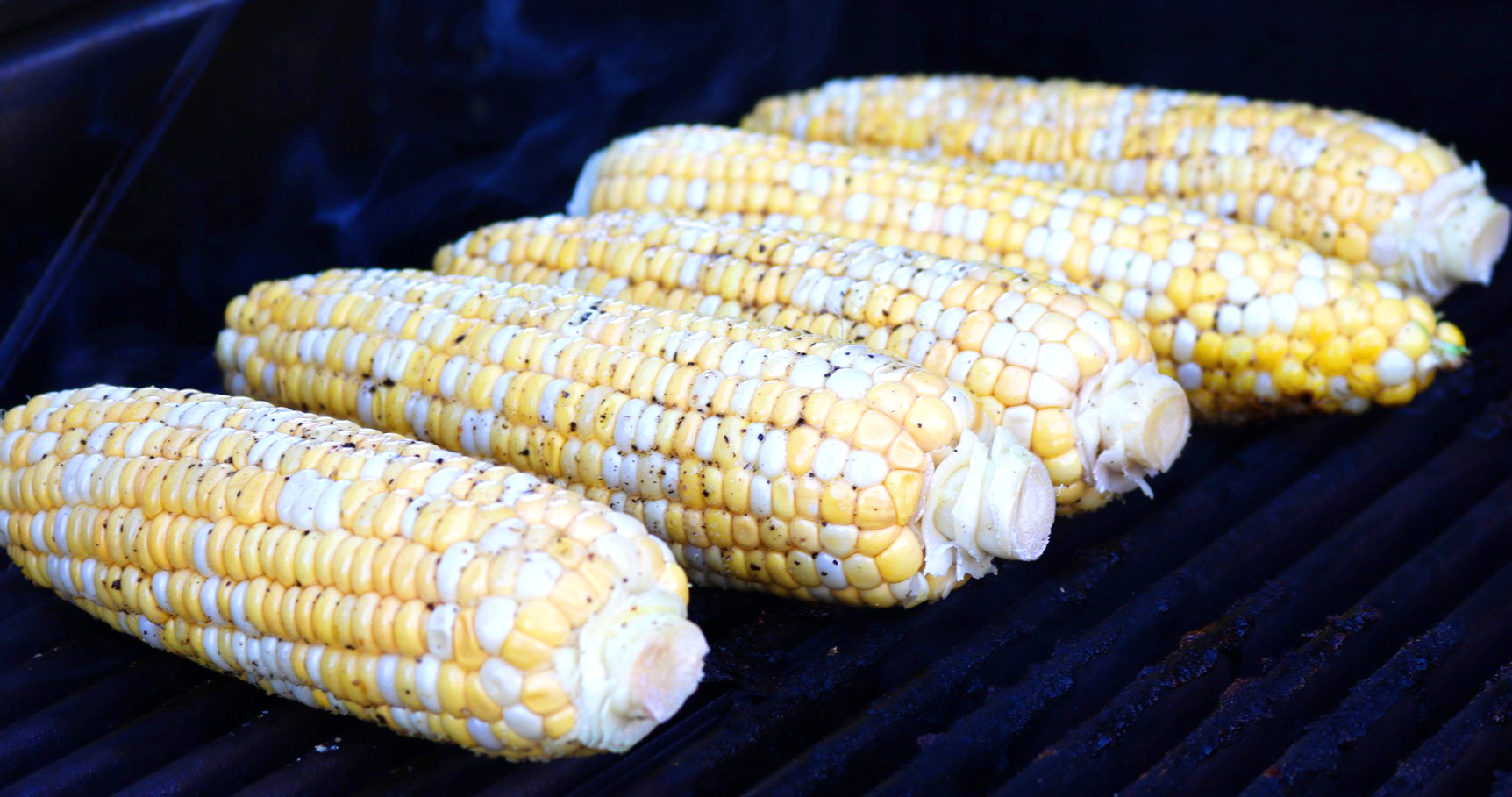 For corn The Hubby puts it directly onto the grill (as you can see) … but if you wanted to use a grill pan you could. He feels it cooks quicker and gives it a better char directly on the grates, but either way works great.
Seasoning is key…
As you can see in the picture we season before the corn hits the grill. I am a big fan of seasoning every chance you get and this corn is no different. By seasoning the corn ahead of time it really helps the seasoning to get into the corn, really enhancing the natural sweetness while giving it just a hint of spice making it a perfect bite.
Get the grill going…
MJ
8 servings
Grilled Honey Butter Corn
Grilled corn that is buttered with a little hint of honey in each bite
5 minPrep Time
15 minCook Time
20 minTotal Time
Ingredients
8 ears corn, shucked
Olive oil spray
1 tsp sat
1 tsp pepper
1/2 cup butter
2 tablespoons honey
2 teaspoons salt
2 teaspoons black pepper
Directions
Preheat grill to medium heat
Spray corn with olive oil spray
Sprinkle salt & pepper all over corn
In a heat proof bowl melt butter
Stir honey, salt & pepper into melted butter until honey is dissolved
Place corn onto grill
Cook on each side for 4-5 minutes or until just charred
Baste with honey butter as you turn the corn
Drizzle with remaining honey butter just before serving
ENJOY!!
Notes
Each corn cob is 8 WW Smart Points
Nutritional Info
Calories 242 - Calories from Fat 117 - Total Fat 13 g - Saturated Fat 6.1 g - Monounsaturated Fat 5.2 g - Polyunsaturated Fat 1.2 g - Trans Fat 0 g - Cholesterol 30 g - Sodium 684 mg - Potassium 398 mg - Total Carbohydrate 31 g - Dietary Fiber 4 g - Sugars 8 g - Protein 4 g
Vitamin A 13 % - Vitamin C 15 % - Calcium 1 % - Iron 0 %
7.8.1.2
177
https://sparklesnsprouts.com/2016/06/27/honey-butter-corn/
All images are the property of Sparkles n Sprouts, to use image please contact the webmaster at michelle@sparklesnsprouts.com
Now for the honey butter…
As I said before, I love grilled corn on its own but the you brush this honey butter over it…well there really are no words.
The sweetness from the honey really helps bring out the sweetness of the corn. The richness of the butter helps balance everything, bringing the richness and sweetness together for a perfect corn on the cob.
If you wanted you could add in additional spices into the butter, such as chili powder, cayenne pepper, or garlic powder but for The Hubby and I we kept it simple with just honey, butter, salt & pepper.
Make sure to keep some of the table too…trust me you will want every bit of it!!
Serve this with your favorite grilled steak, chicken or pork for a delicious grilled summer dinner everyone is sure to love!