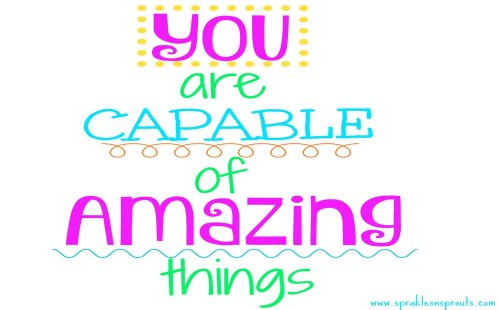 You are capable & AMAZING!!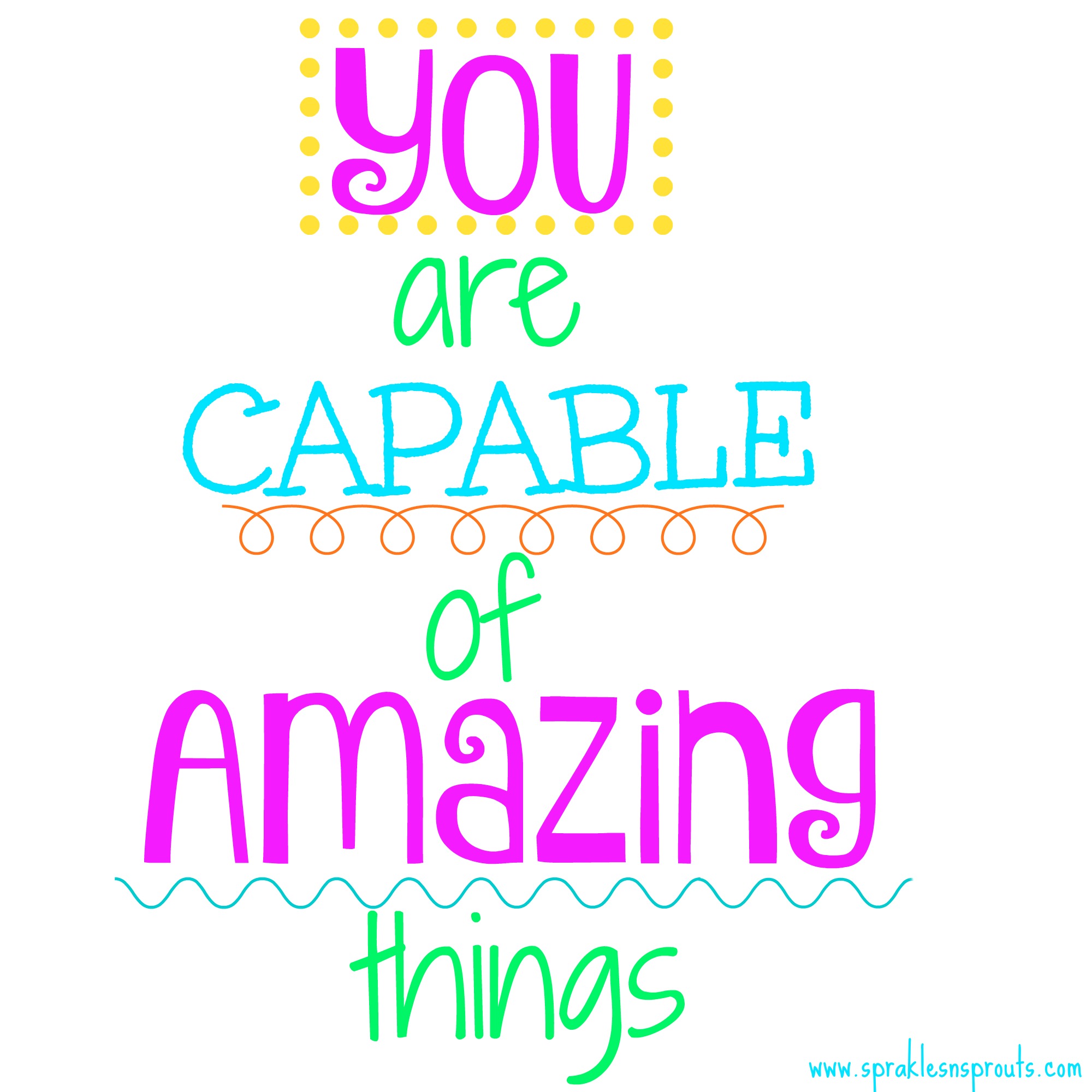 Sometimes it is nice to have this reminder….YOU ARE CAPABLE & CAN BE AMAZING!
Today!
Today is your day to be amazing!
Today is the day to show the world just how capable you are.
Today is to make something happen.
Today is the day to start.
Today is THE day!
BE AMAZING!
Whether there is a goal you have been striving towards for what seems like a decade, or it is time to restart and set some new goals…today is the day.  Today you can start over and be AMAZING and do AMAZING things…because you are more than capable to be AMAZING!!
Share this with all those people in your life who may need this reminder…I know I could use it today!
To print it out click here

Make today sparkle (& amazing) – MJ