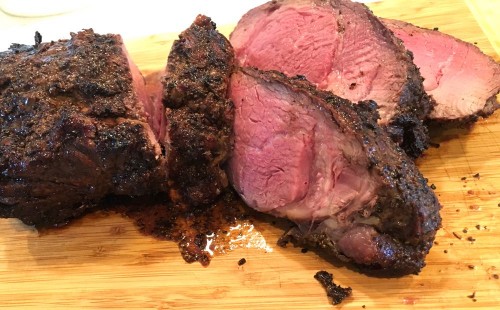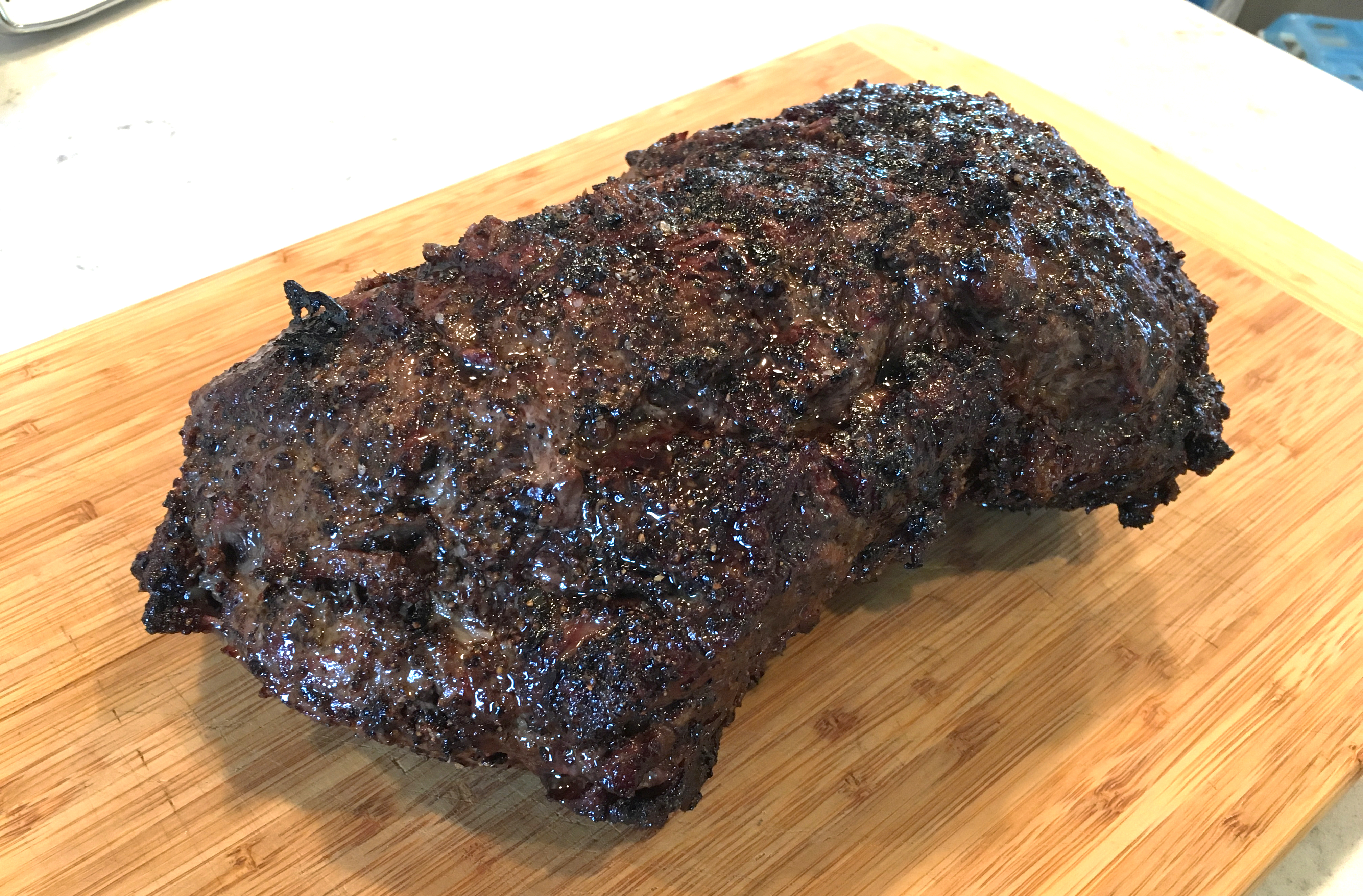 Father's Day is this weekend!  That's so crazy.   I can't believe it is already the middle of June and time to celebrate the men in our lives.
Celebrating DAD
In our home, Father's Day has always included a home cooked meal, whatever my dad wants, and then typically we watch golf.  The US Open Golf Tournament is usually on so we have to watch, & that is a must watch.
Over time we have had everything from BBQ sandwich's to pasta, but this year we are going to take things up a notch and light up the grill.  Now I know what your thinking…the grill is Dad's domain, but trust me I know you can handle it (or you get your brother to do it, like I did)
What are we grilling?
What do you think of when you think about grilling?  Burgers? Steaks? Hot dogs? Pork? Ribs? Fajitas?
All of those sound AMAZING, and I am sure Dad would love any of those options, but how about we take it to another level?  Lets grill a whole beef tenderloin!  Now I know what your thinking…how am I going to grill a whole tenderloin?  Oh wait…just wait…it is so, so easy!!
Is it really that easy?
The short answer is yes…it really is that easy.  You rub the tenderloin down with tons of yummy and then place it in the oven for a bit and then throw it on the grill to let a crust form and give the meat a perfect hint of smoke that every DAD loves.  He might even love it more since he isn't the one having to cook it.
MJ & James
8 servings
Grilled Beef Tenderloin
A beef tenderloin that is finished on the grill giving it a wonderful hint of smokiness and a wonderful crust while still keeping the tenderloin super tender and juicy
30 minPrep Time
1 hrCook Time
1 hr, 30 Total Time
Ingredients
5 pounds beef tenderloin, trimmed
2 tablespoons all-purpose season salt (I used Lowry's)
1 tablespoon salt
4 tablespoons courtly ground pepper
2 tablespoons garlic powder
4 tablespoons butter, cut into cubes
Directions
Preheat oven to 400
Line a rimmed baking sheet with several layers of foil and place a cooling rack on top of the foil, set aside
Remove tenderloin from refrigerator and let come to room temperature for at least 20 minutes, we want the chill off the meat to help ensure more consistent cooking throughout the meat
In a small bowl combine season salt, salt, pepper and garlic powder
Rub all over tenderloin , even on the ends
Place tenderloin onto cooling rack
Place butter on top of tenderloin
Place tenderloin into oven
Cook for 20-30 minutes, or until internal temp reaches around 100
While tenderloin is in the oven preheat girl to medium heat
Remove tenderloin from oven & place on hot grill
Reserve butter and other yummies in the bottom of the pan and place into a small saucepan
Grill tenderloin, turning once or twice, or until internal temperature reaches 135 for a medium rare-medium tenderloin
Remove from grill and brush butter over the top
Let sit for 10 minutes before slicing
Serve & ENJOY!!
Notes
Each serving is 8 WW Smart Points
Nutritional Info Calories 321 Calories from Fat 135 Total Fat 15 g Saturated Fat 6.3 g Monounsaturated Fat 6.2 g Polyunsaturated Fat 0.7 g Trans Fat 0 g Cholesterol 122 g Sodium 1479 mg Potassium 694 mg Total Carbohydrate 2 g Dietary Fiber 0 g Sugars 0 g Protein 40 g Vitamin A 3 % - Vitamin C 0 % - Calcium 5 % - Iron 17 %
7.8.1.2
144
https://sparklesnsprouts.com/2016/06/16/grilled-beef-tenderloin/
All images are the property of Sparkles n Sprouts, to use image please contact the webmaster at michelle@sparklesnsprouts.com
Better than a steak house…
The first time my brother made this tenderloin we all agreed that this was one of the best grilled pieces of meat we had EVER had.  You have to understand this is a very big statement for my family to make.  We grew up raising cows and eating a lot of steaks at home and in steak houses.  SO when we all agreed that this was some of the best ever, it is something to try for sure.
A quick tip
If you don't have access to a grill or don't want to mess with it, don't worry about it.  You can cook it the whole time in the oven, just baste it with the melted butter when it is almost done and ENJOY!

Make everyday sparkle and especially this Father's Day – MJ