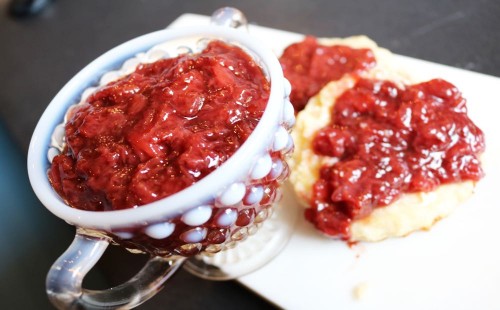 making jam in the oven…yes the oven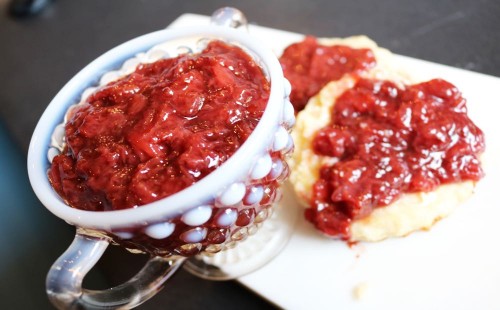 Is there anything better than homemade jam?  I don't know about you but I love me some homemade jam, but I never thought I could make my own without a whole lot of time and trouble…well I am here to change your mind…we are going to be making jam in the oven.
OK…now I know some of you might be thinking I am a little crazy.  First I am talking about making jam, and second I am talking about making jam in the oven…yes both are true.
So jam in the oven, really?  That is what I thought when I first saw the recipe.  I couldn't understand how that would work exactly…I mean how could something being baked in the oven become jam, and in less than 2 hours?  Well, I decided to put the recipe to the test (with a few additions) and I was so, so glad I did.
As this was cooking down int he oven I could not believe how incredible the house smelled.  It smelled like a sweet bakery that was baking everything good…and it just got better and better the more the jam cooked down.  The color was also so amazing.  It started out being super dark and then became bright red and then finally settled into a beautiful reddish pink that makes strawberry jam something to be admired (and devoured).
MJ
30 servings

Oven Roasted Strawberry Jam

A delicious, fresh and foolproof jam all made in the oven...yes I said the oven.

10 minPrep Time

1 hr, 30 Cook Time

2 hrTotal Time

Ingredients

4 lbs strawberries, washed, hulled and quartered

1 3/4 cup sugar

1/4 cup brown sugar

2 tsp vanilla

2 tsp balsamic vinegar

Directions

Preheat oven to 375

In a large glass baking dish toss strawberries with remaining ingredients

Roast strawberries, stirring every 20-30 minutes, until about 1/2 of the liquid is cooked off

Using a potato masher or fork mash the mixture until the desired consistency is reached, I left some rather large chunks of strawberries as I love the texture they give

Continue roasting, watching closely to prevent the mixture from burning, until the liquid is cooked off and the mixture resembles jam

Remove from oven and let cool for 10 minutes

Place into air tight glass storage containers (I used 2- 8 oz mason jars) and store in the refrigerator until ready to serve

Serve with your favorite biscuits, toast or anything....I could spoon fulls of this stuff on its own

ENJOY!!

**Will last in the refrigerator for up to 1 month

Notes

Each serving (about 1 tbsp) is 2 WW Smart Points:

Nutritional Info

Calories 69 - Calories from Fat 2 - Total Fat 0.2g - Trans Fat 0.0g - Cholesterol 0mg - Sodium 1mg - Potassium 95mg - Total Carbohydrates 17.6g - Dietary Fiber 1.2g - Sugars 15.8g - Protein 0.4g Vitamin A 0% - Vitamin C 59% - Calcium 1% - Iron 1% Nutrition Grade B+

7.8.1.2

159

https://sparklesnsprouts.com/2016/06/03/oven-roasted-strawberry-jam/

All images are the property of Sparkles n Sprouts, to use image please contact the webmaster at michelle@sparklesnsprouts.com
Now to make this jam a little special (& different than a normal jam) I added in a few little surprises.  First I used a little brown sugar, I just love the hint of molasses that it brings to a dish, especially one that is cooked down like this one.  Next I added in some balsamic vinegar.  I love the bot of tango gives while still letting the berries and sweet shine through.  I know it sounds a little strange but trust me it adds that bit of something that will people asking what makes this so good and different.   It is up to you if you share your secret though.
Once this jam was made I immediately put some on my super Easy Homemade Biscuits, and then on some toast, and then in a peanut butter sandwich, and maybe on a waffle … well you get the point, I used it as much as I could on anything and everything.  I might have even had a spoonful (or two) of just the jam…you know you want too as well!!
This would be a great weekend treat that everyone is sure to love…and trust me there is nothing as good as homemade jam on a summer weekend!!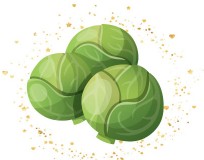 Remember, make everyday sparkle – MJ