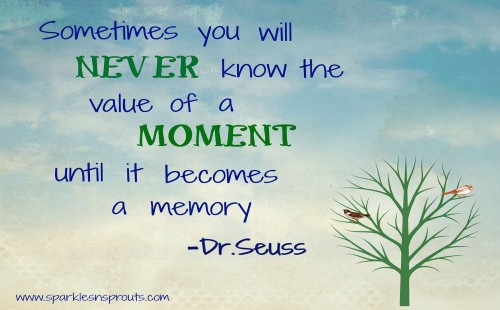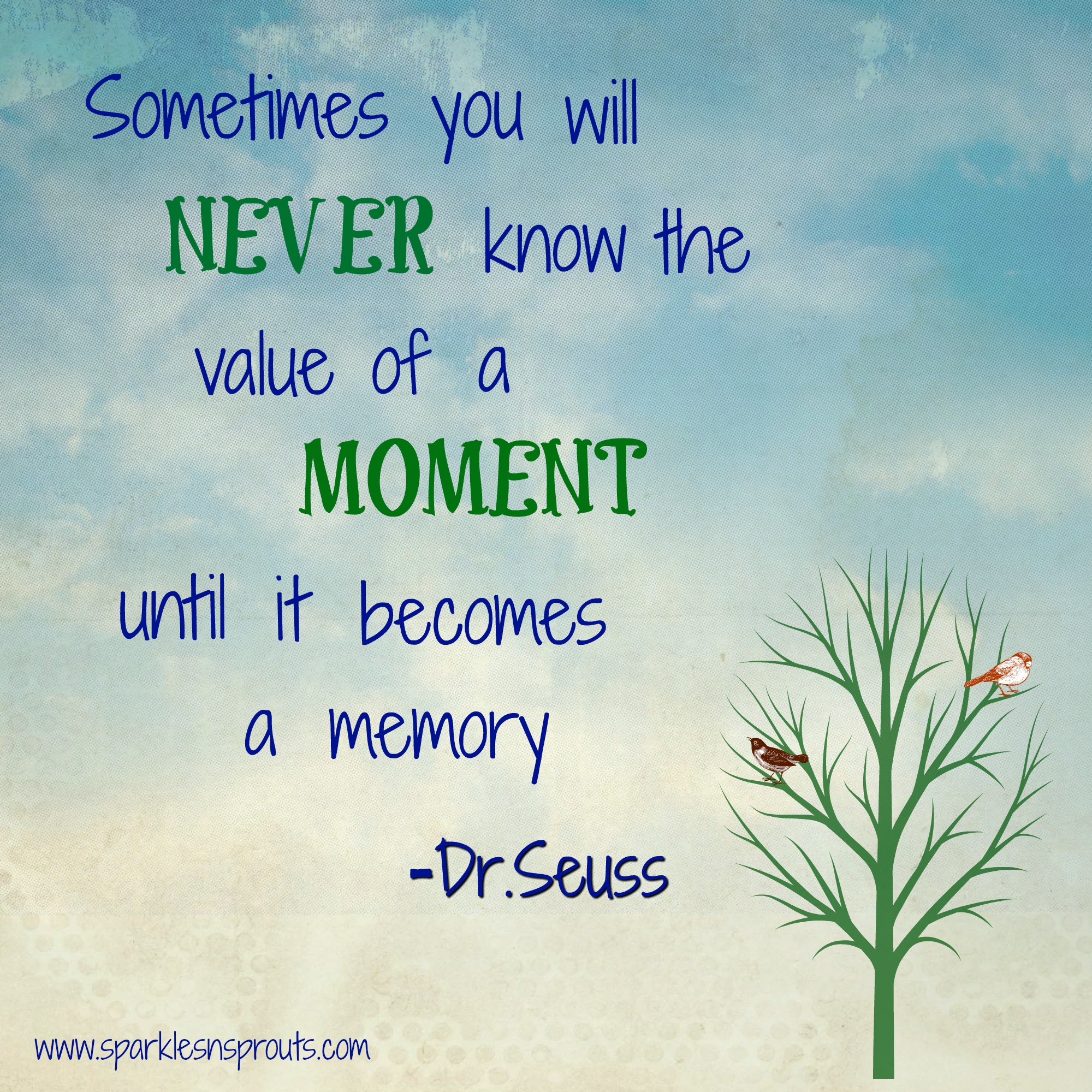 Time can really fly by if your not careful.  I can't believe my nephew is already 2 years old and my niece will be one later this summer…before I know it he will be 6 and she will be 5…and I will be…well, that much older.  
One of the things I have learned since becoming an aunt is to really cherish every moment…and this quote says it perfectly.
I challenge you, as I challenge myself, to really take time to enjoy all the little moments.  Don't get so busy with work, the chores or just other busy work to not take time to really cherish the special moments of the family around the dinner table, or a fun game night with friends, or just a quite moment with the one you love where no words are needed.  
The more moments we cherish are more memories we will be making that will be with us forever and always.
If you like to print this sign out as a sweet reminder to slow down feel free to click here.
Also, feel free to share how you are slowing down and making time to cherish those around you that you love and making memories that will be forever cherished.
Remember, make everyday sparkle – MJ
To print this out click here