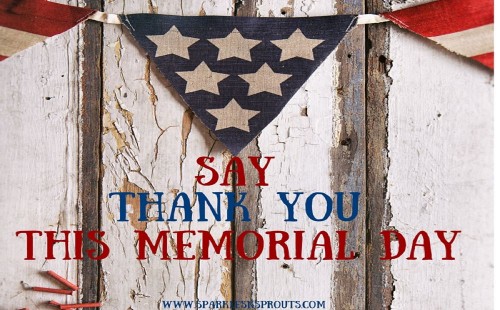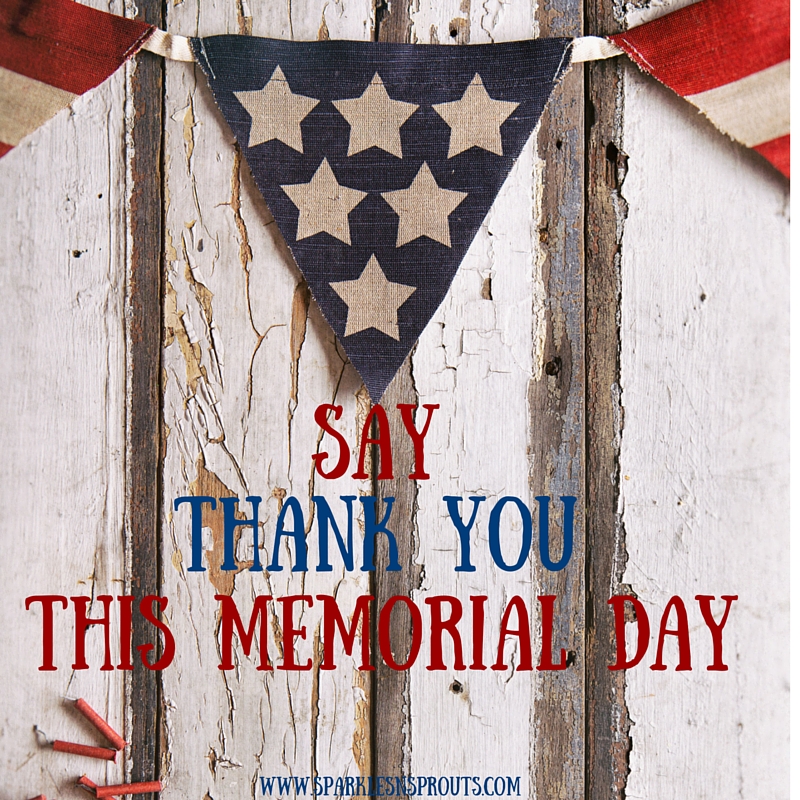 What does Memorial Day mean to you?  Is it just a day off of work or school?  Is it a weekend full of BBQ's with friends and family?  Or maybe a weekend full of golf or boating?  Or is it a weekend that you remember those who have passed away while serving this great country we live in?
Memorial Day started back in the 1800's as a way to remember those who had died while serving our country.  When it started it was called Decoration Day and the loved ones of those who had passed away would decorate their grave sites as a honor for their service.  Today we still decorate the graves of our fallen soldiers but it has also become a day to go shopping (maybe for a mattress) and to BBQ with friends and family but I want to see if we can take it to another level maybe.
Do you know a family who has lost someone who was serving our great country?  Have you lost someone? Do you know someone serving currently in one of our armed services?  Are you a family member yourself of someone serving?
If you are serving, know someone serving or are a family member of someone serving…THANK YOU!!  It is because of you and the family & friends that support you that we are able to live in the freedom we have.
If you know someone serving, or a family or friend someone serving, or someone who has lost their life while serving, lets take time this Memorial Day weekend to say thank you to them.
As an easy way to get this going I have created the following free printable cards that you can print out and then cut in a few places, write a quick message on the back and give to someone and say thank you for their service (whether they served themselves or they are the friends and family of those who are or have served).
The cards are a perfect way to say thank you.  Download the flag collage or the star collage now.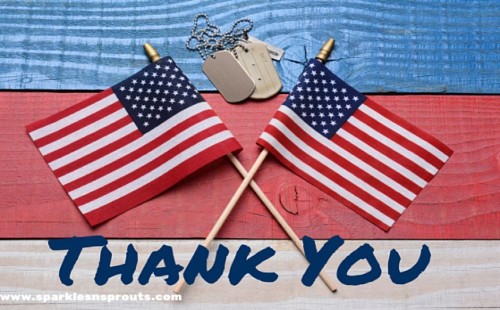 There are 2 designs on each printout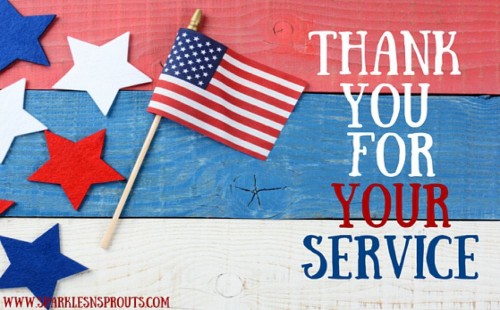 Make this Memorial Day weekend something to remember and take the time to thank those who help keep us safe!!
Download the printable here for the  star collage or the flag collage
Remember make each day sparkle and say thank you for our freedom!!
Happy Memorial Day Weekend – MJ