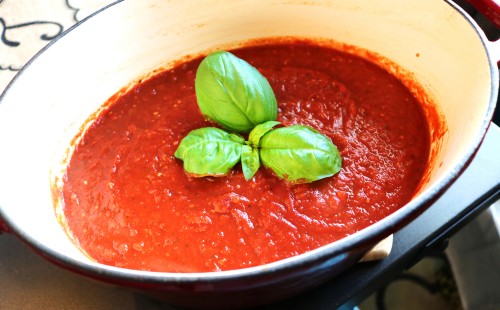 I cannot believe that 2016 is already here.  With all the traveling and family obligations the Holidays had the last few weeks just flew by.  Don't get me wrong it was an amazing Christmas.  My nephew, Wesley, was loving everything the season had…except maybe Santa… and it was so fun watching him experience it all.  Then with my precious new niece, Audra, she is only 3 months so too little to really take it all in, but I did get to buy the most adorable baby girl things for her, and who doesn't love buying precious little girl things? 
After celebrating Christmas with the family here in SE Texas The Hubby and I headed up to Missouri to celebrate with my brother and sis-in-law and that was so much fun…including tons of amazing food, tons of rain and lots of family time, really making Christmas so special.  
After Missouri The Hubby and I escaped for a night to a great hotel in the Dallas area and then we slowly made our way home through Waco to see the HGTV Fixer Upper people's new store and some other fun places along the way before making it home.  You can see pics from our adventures on my Instagram page if you would like.
So once we finally made it home it was time to start thinking about what 2016 was going to hold for us and we decided to focus on a more healthy lifestyle while still loving everything we are eating and this pasta sauce is a must have for sure.  To make this sauce a little more special than some other simple pasta sauces I added in some red wine and some worcestershire sauce to add a depth of flavor and richness to the sauce without having to cook it all day.
MJ
16 servings
Homemade Pasta Sauce
An easy pasta sauce that is full of tons of flavor and perfect for all your pasta dishes
10 minPrep Time
3 hrCook Time
3 hr, 10 Total Time
Ingredients
1 tsp extra virgin olive oil
1 small onion
3 garlic cloves, minced
1/2 cup red wine
12 oz tomato paste
30 oz crushed tomatoes
4 cups tomato sauce
3 tbsp sugar
1 tbsp pepper
2 tsp salt
2 tsp worcestershire sauce
1 tsp dried basil
1 tsp dried oregano
1 tsp crushed red pepper
Directions
In a large stock pot heat olive oil over medium heat
Stir in onions and cook until softened, about 5 minutes
Add in garlic and cook for an additional 2-3 minutes, stirring often to keep garlic from burning
Stir in red wine, scraping any browned bits from the bottom of the pot
Cook for 4-5 minutes, or until wine has reduced by half
Stir in tomato paste and cook for 3-4 minutes, stirring often
Stir in remaining ingredients and bring to a boil
Reduce heat to a simmer and cover, cooking for 2-3 hours, or until sauce is thickened a little
Serve immediately or let cool and store for a future use
Notes
Each serving (about 1/2 cup) is 3 WW Smart Points:
Nutritional Info Calories 69 Calories from Fat 5 Total Fat 0.5g Cholesterol 0mg Sodium 735mg Potassium 436mg Total Carbohydrates 14.8g Dietary Fiber 3.8g Sugars 10.6g Protein 3.2g Vitamin A 23% - Vitamin C 22% - Calcium 5% - Iron 12% Nutrition Grade A
7.8.1.2
114
https://sparklesnsprouts.com/2016/01/05/homemade-tomato-sauce/
All images are the property of Sparkles n Sprouts, to use image please contact the webmaster at michelle@sparklesnsprouts.com
You can use this sauce on your favorite pasta or in your lasagna or this slow cooker spaghetti that is perfect for these cold but busy weeknights.  This is my go to pasta sauce for sure, and I usually have it on hand in my fridge for a quick and easy dinner….trust me you will love it! 
Go ahead and whip up a batch and surprise the family with homemade sauce that is WAY better than any jarred sauce you have ever had.
Happy (half) Baked Life – MJ