Pudding Cookies are a must have in my cookie rotation. Trust me you need to make these ASAP!
Pudding Cookies Perfect for ANY Holiday
I love a cookie that is super versatile and something you can make for any and all occasions. Just with some seasonal sprinkles you can make these cookies perfect for Valentines Day, Easter, July 4th, Thanksgiving or Christmas.
To really amp it up you could change up the M&M's for each seasons color combo. The Easter and Christmas ones are my personal favorite… what are yours? I will say though these Valentines ones are pretty darn cute.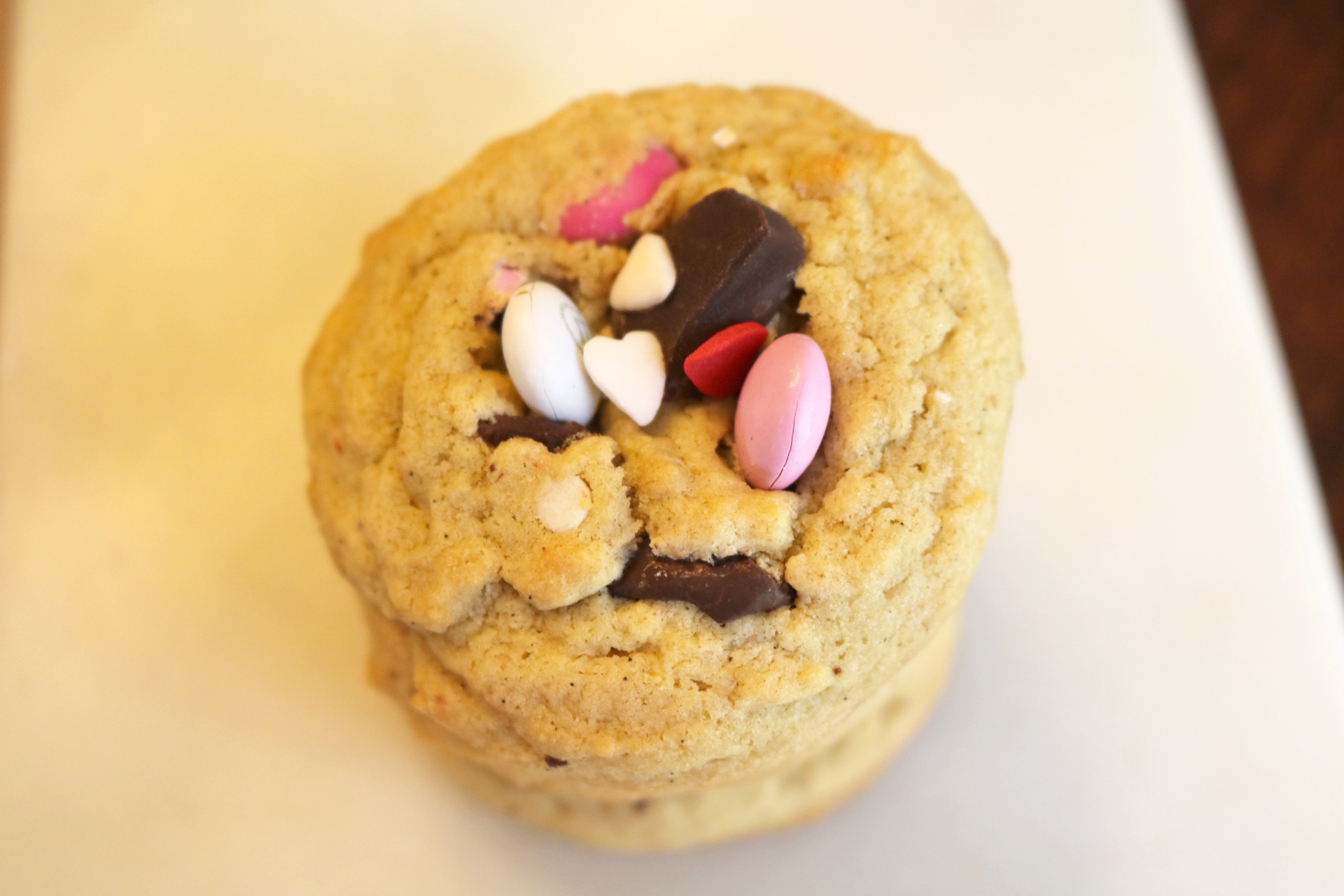 Chocolate … So Many Options
For this specific pudding cookie I used a combo of semi sweet, white and dark chocolate chunks. This is my favorite combo for sure. I also love adding some peanut butter chips with semi sweet chips or butterscotch chips with white chocolate chips.
The options are endless and really can be fun to play around with.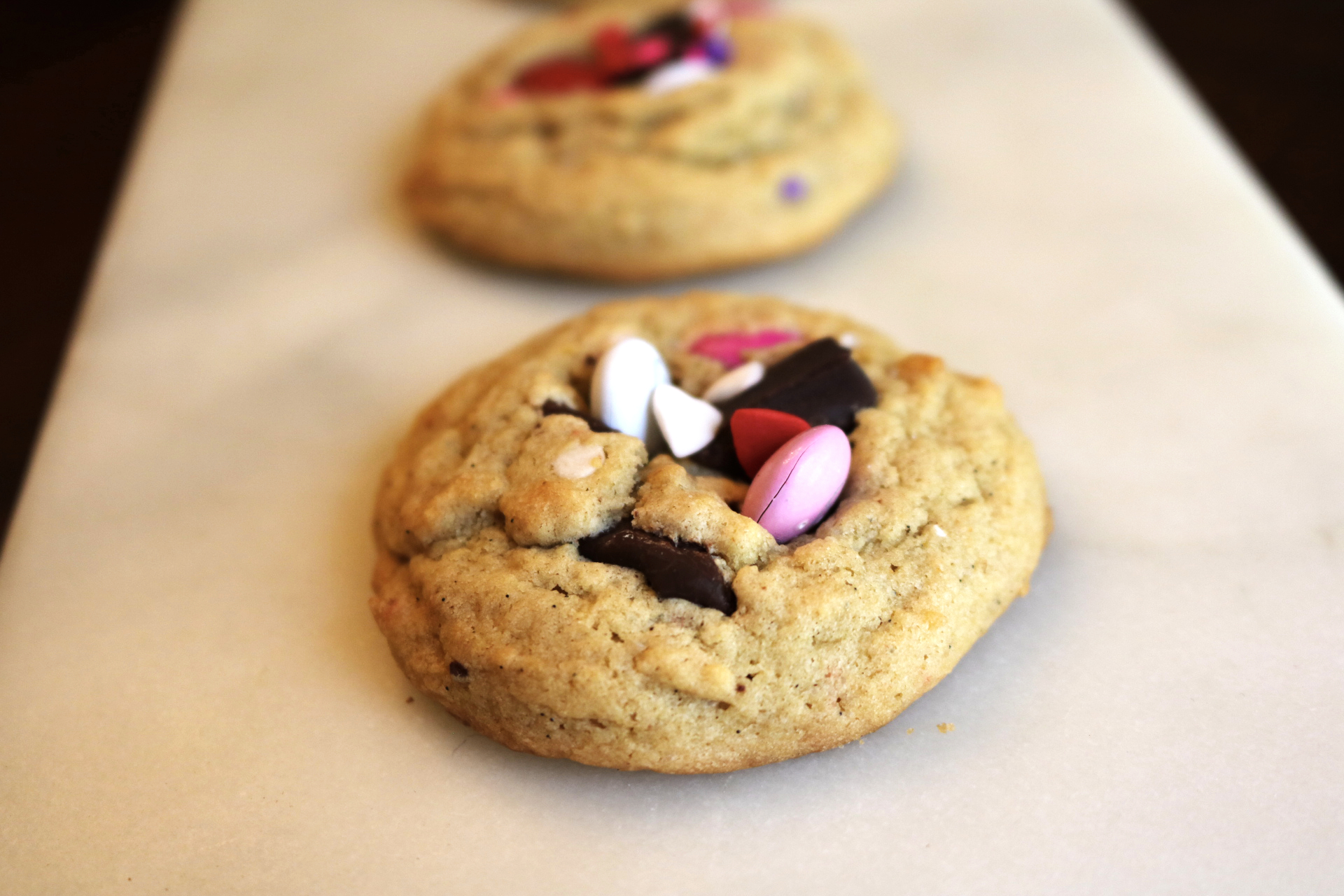 Some Additional Options for the BEST Pudding Cookies
To add some extra fun you could throw in some pretzels, extra sprinkles, chopped up peanut butter cups or any candy you love. You could even throw in some potato chips for some extra crazy fun.
What add-in combos are you thinking about trying? Tag me on Instagram or Facebook with your version.
And they are kid approved!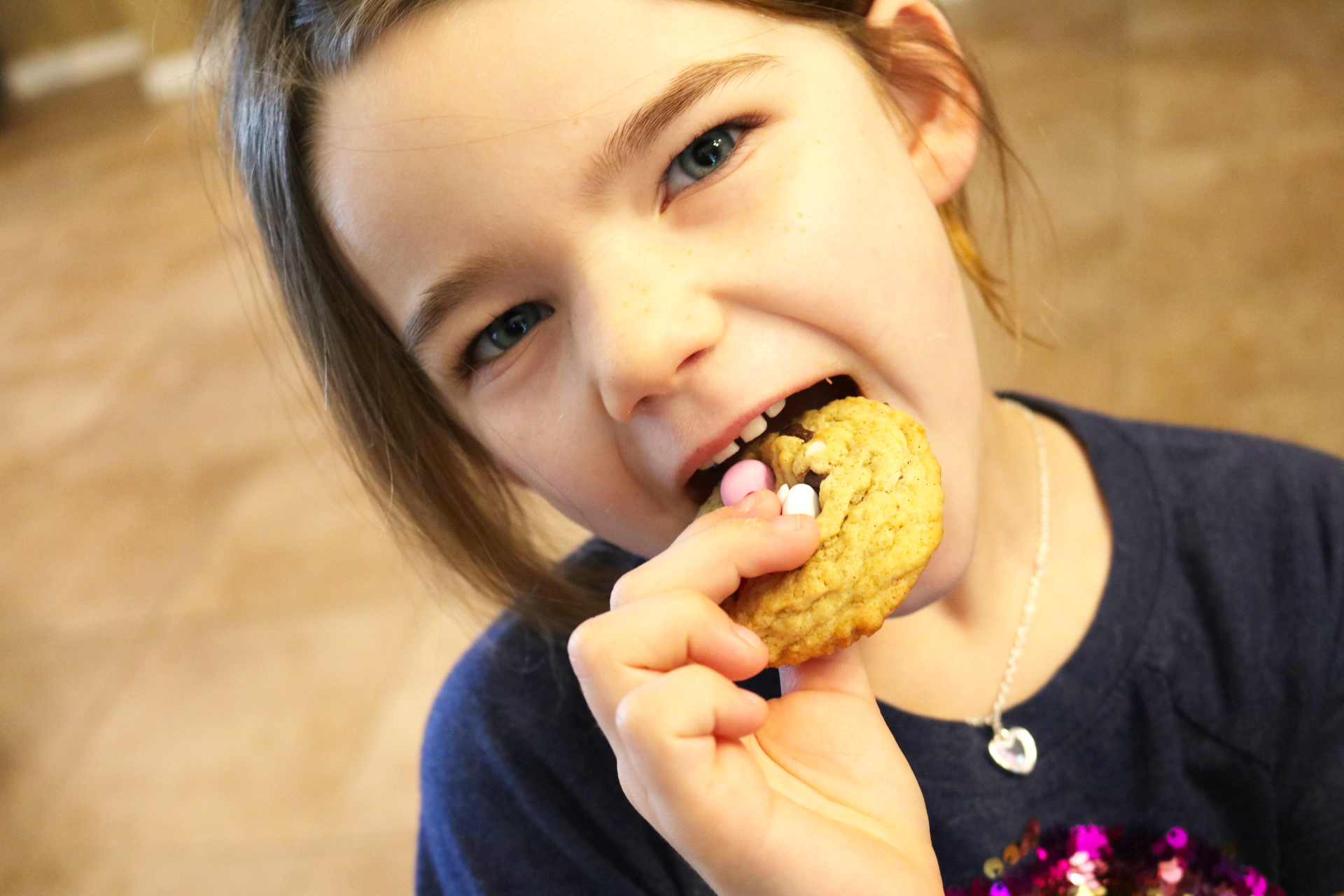 Preheat the Oven Peeps
Pin this NOW so you don't lose it!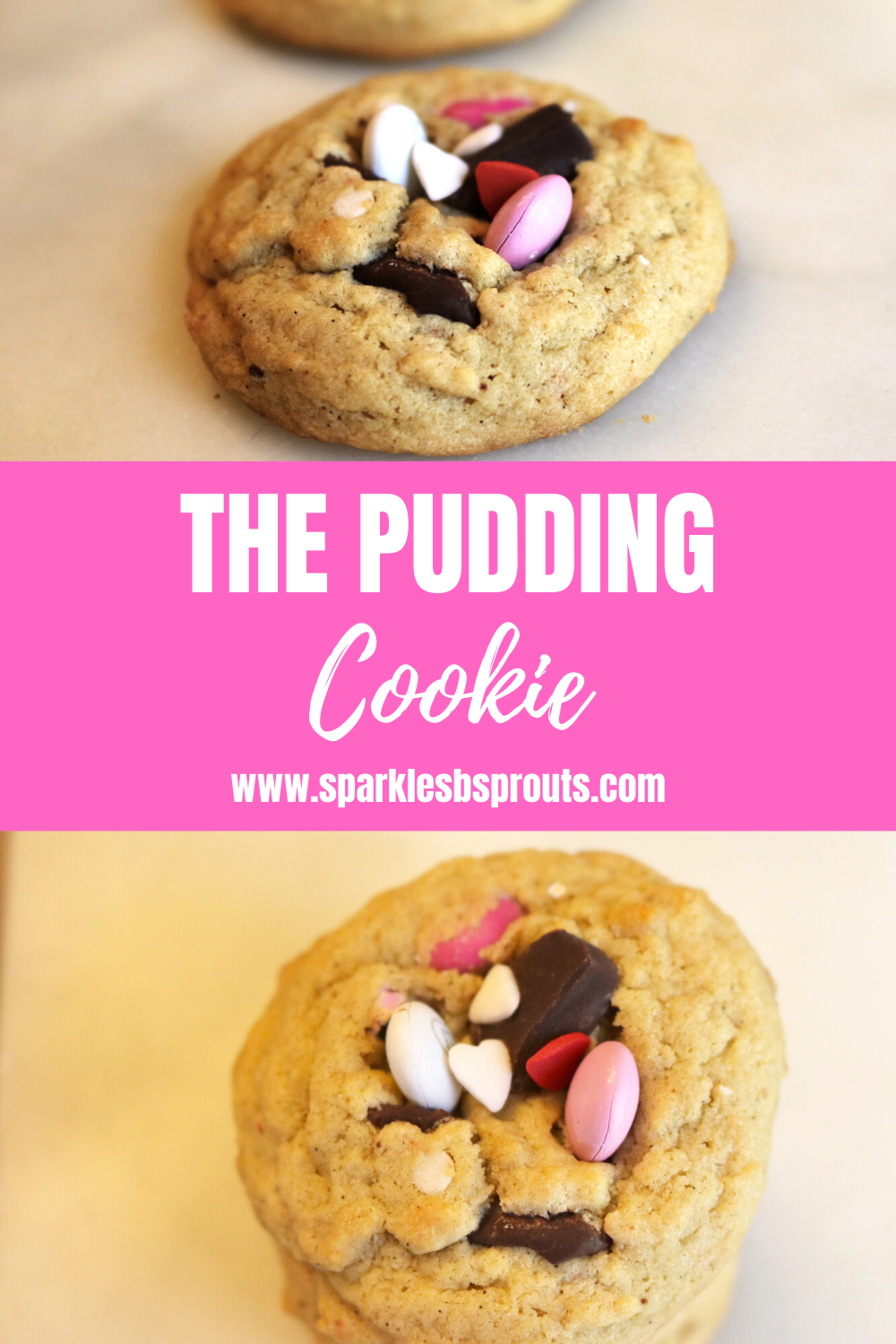 Make sure and follow us & tag us so you never miss a thing!