KETO Broccoli & Chicken Bake is the perfect back on KETO recipe. It comes together super quick and is SO, SO GOOOOD!
Broccoli … Please!
I never thought I would say this but broccoli is definately one of my MOST favorite veggies. Yes, this is coming from the gal who did not eat any veggies growing up other than the occasional green bean.
Over the past several years I have been adding veggies into my world and broccoli has quickly become a MUST HAVE in my fridge all the time.
If broccoli is a no go in your house you could use cauliflower, asparagus or another of your favorite veggies.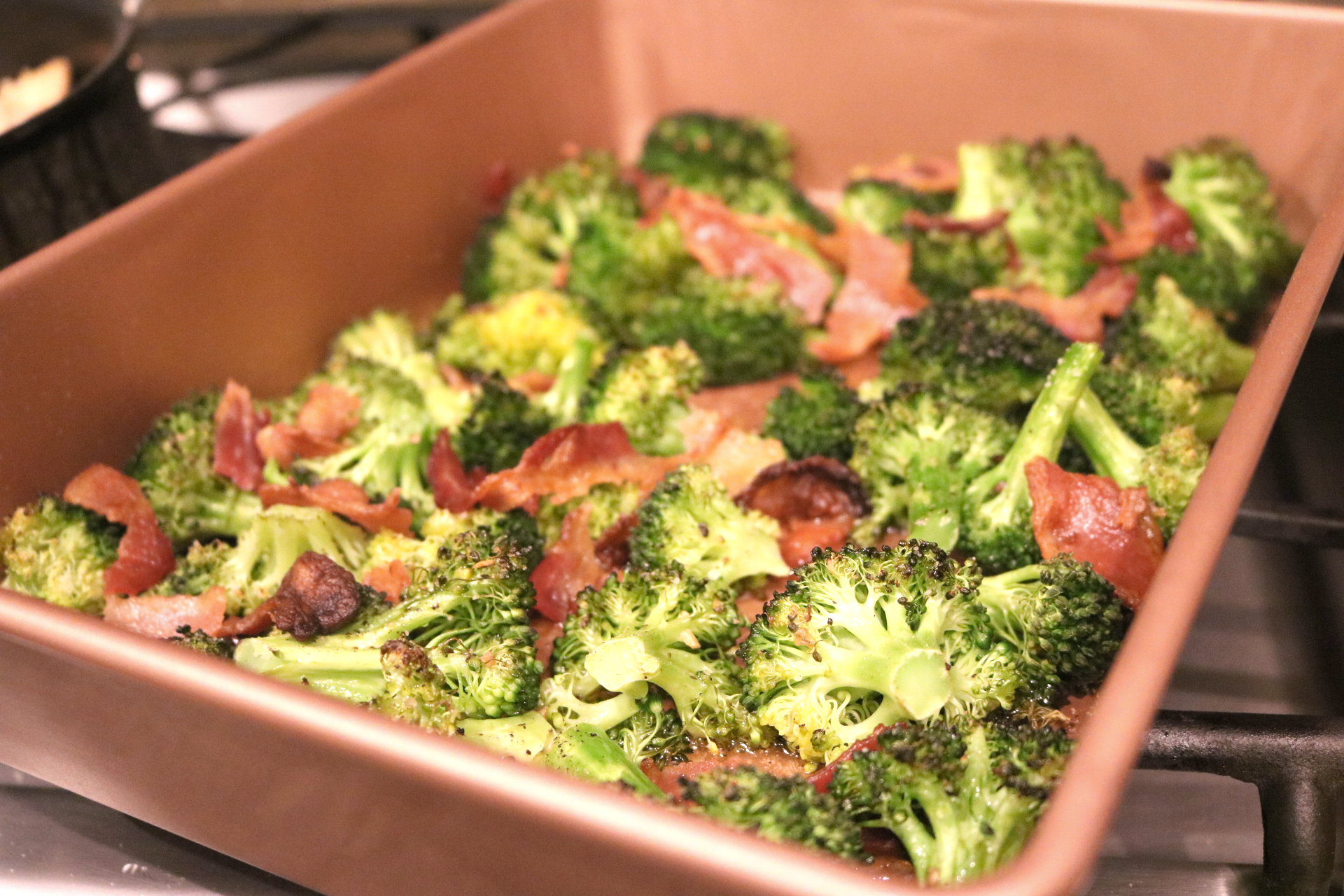 Let's Talk Chicken & Broccoli
For this recipe I used boneless, skinless chicken breasts. Honestly I used them before that is what I had on hand. You could use thighs if you wanted, that would be delicious. I would recommend to use boneless thighs just to make it easier on yourself to cut them up.
You could also use a rotisserie chicken, just skip the cooking of the chicken part of the recipe. Still make sure and cook the onions until soft and then add them to the cream cheese layer of the casserole. Really, any chicken you have on hand will work, just adjust cooking time as needed.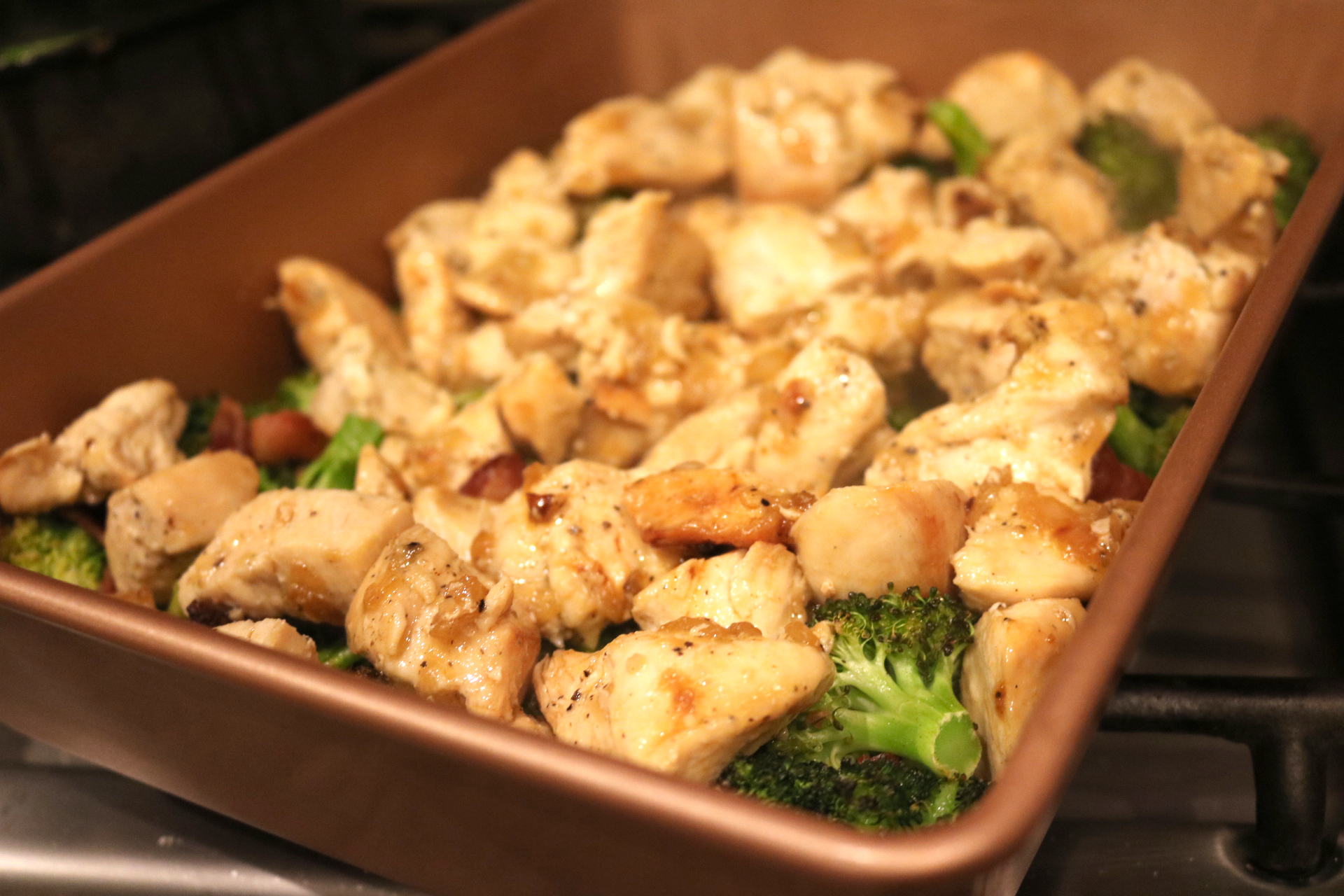 Now to make it super decadent…
So to be super honest my favorite part of this dish is the cream cheese layer. It is loaded with TONS of flavor. I mean when you combine cream cheese, ranch dressing, garlic and cheese it is going to be AMAZING! As the casserole bakes the cream cheese begins to melt down with the chicken and broccoli making for a perfect combo.
TRUST ME IT IS SO GOOD!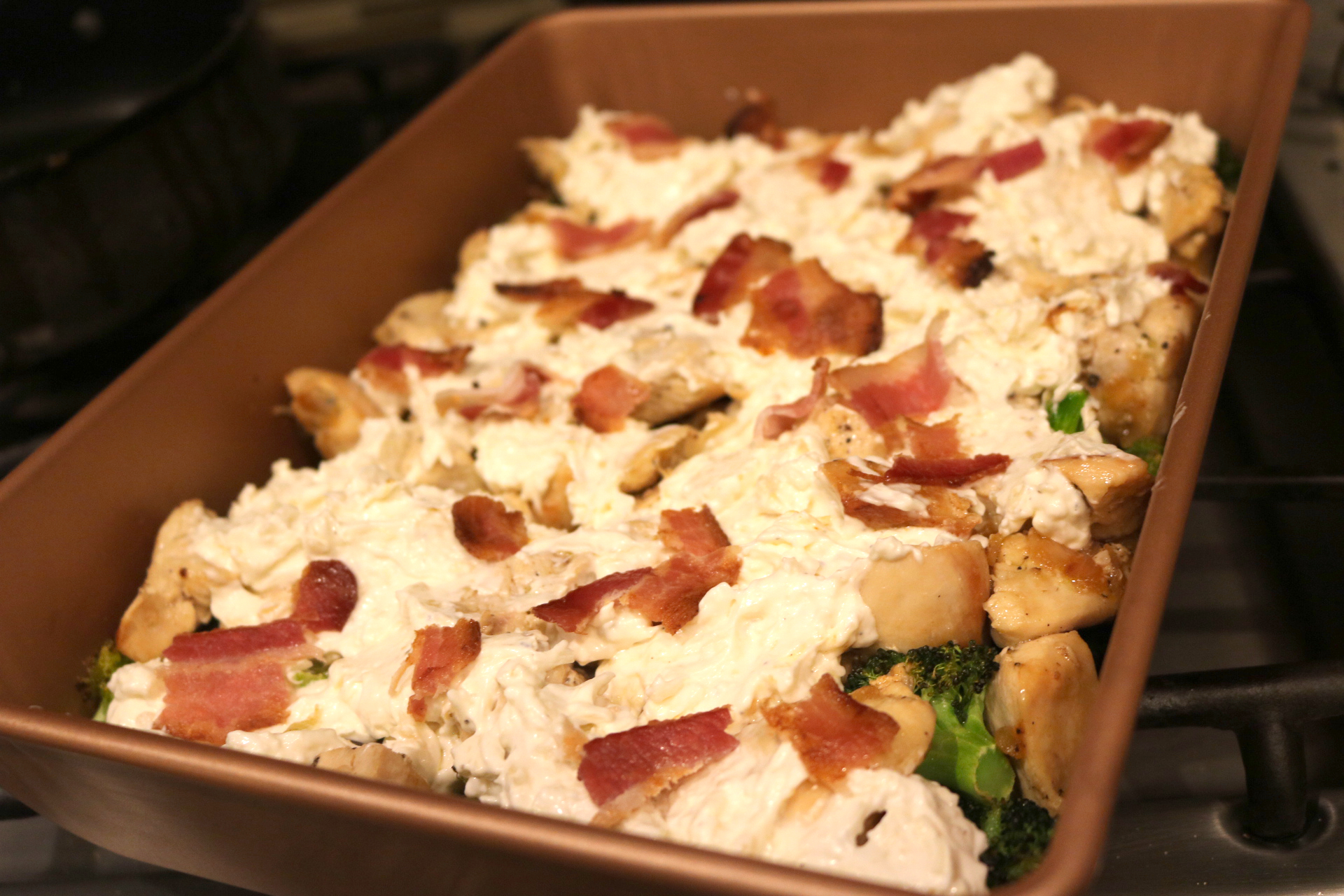 Don't forget the bacon & cheese…
To make the cream cheese layer even better you top it off with bacon and cheese… yes more bacon and more cheese. It really cannot get much better.
The bacon and cheese really is the finishing touch to the already delicious casserole.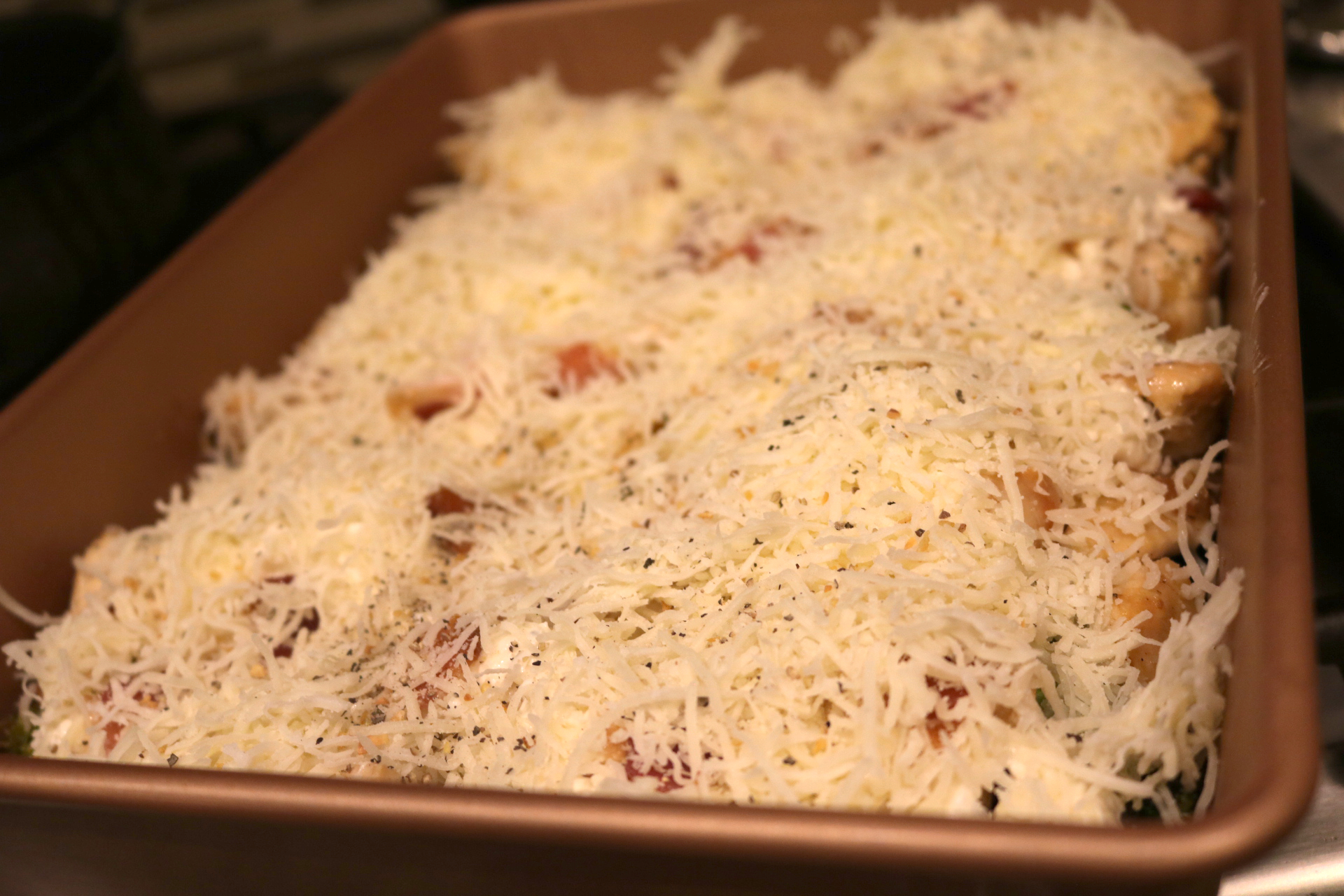 Make this NOW!
Pin this NOW so you don't lose it!