Shortbread Cookies are my mom's most favorite cookie. Anytime I ask her what she wants for her birthday or a holiday treat she says shortbread…and these are her MOST FAVORITE recipe.
What makes them so special?
First thing is the Vanilla Bean Paste. It adds a true vanilla flavor to these cookies, along with the cute little specks from the vanilla bean making these cookies look a little bit fancier then your typical shortbread.
If you do not have vanilla bean pasta that is ok you can use vanilla extract, but of you can get your hands on vanilla bean extract I would.
Secondly, these cookies have less powder sugar than some other recipes. I love this as the cookies are not as sweet and more buttery, which in mu book is SOOOO GOOD! It also gives the cookie a nice crumble which I love about shortbread.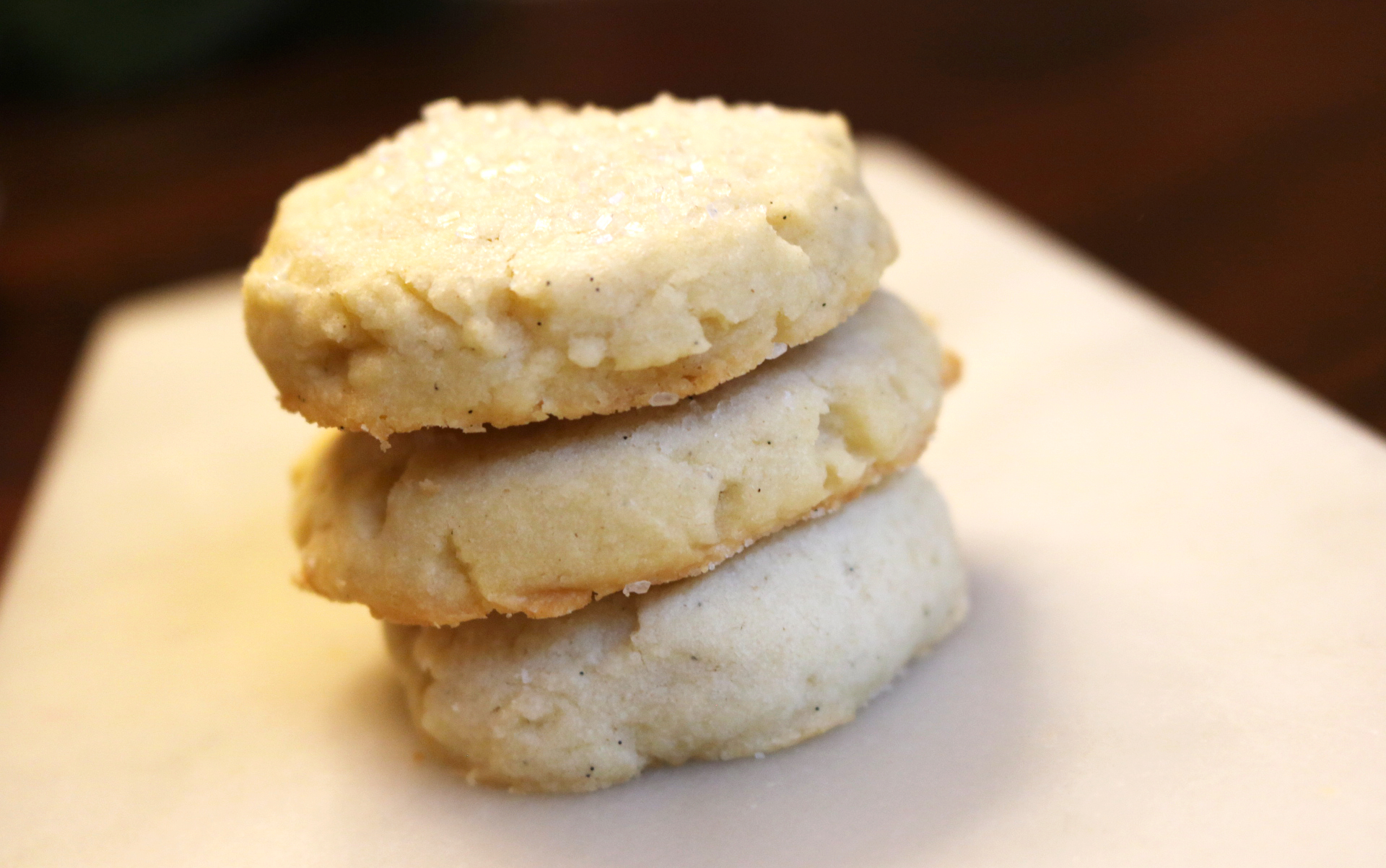 Plain or not?
I made these cookies to send with a friend for a New Year's party so I wanted to make them a little more special…well at least some of them. For half of the cookies I dipped them in chocolate and added some seasonal sprinkles.
I used semi-sweet chocolate but you could use dark chocolate to white chocolate to dip them in. Be on the look for my Valentine's version. You could also decorate them for Easter, St Patricks Day, 4th of July…any and all holidays.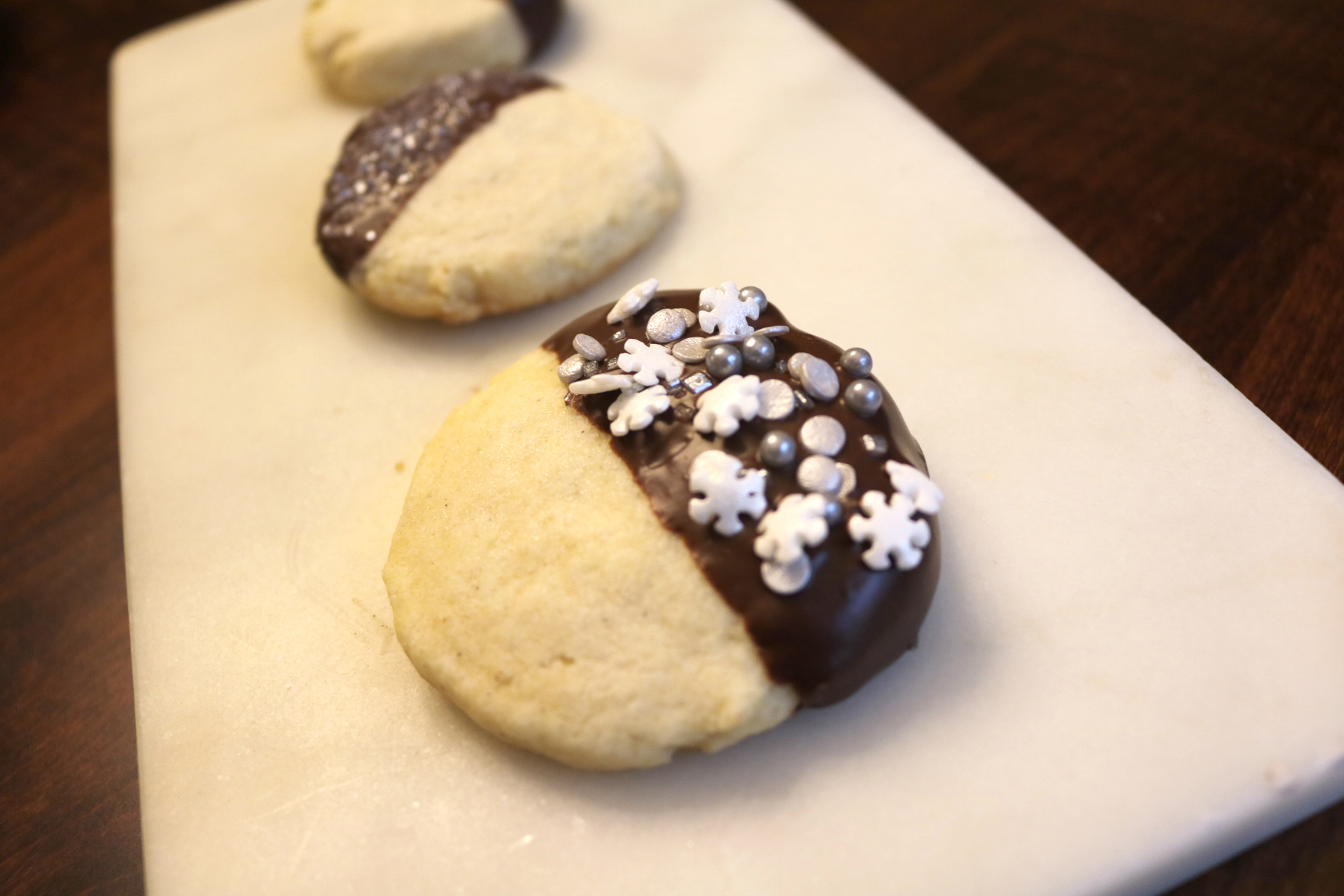 Plain is OH SO GOOD!
If you ask my mom she would tell you she likes the cookies plain. So course sugar, no sprinkles, no dipping…nothing just plain jane. I am not going to lie I love them plain as well. There is just something so yummy about these buttery cookies.
If you planning on making them plain, you dip the cup in sugar before pressing the dough ball down to add a little sparkle on top without a ton of sweetness.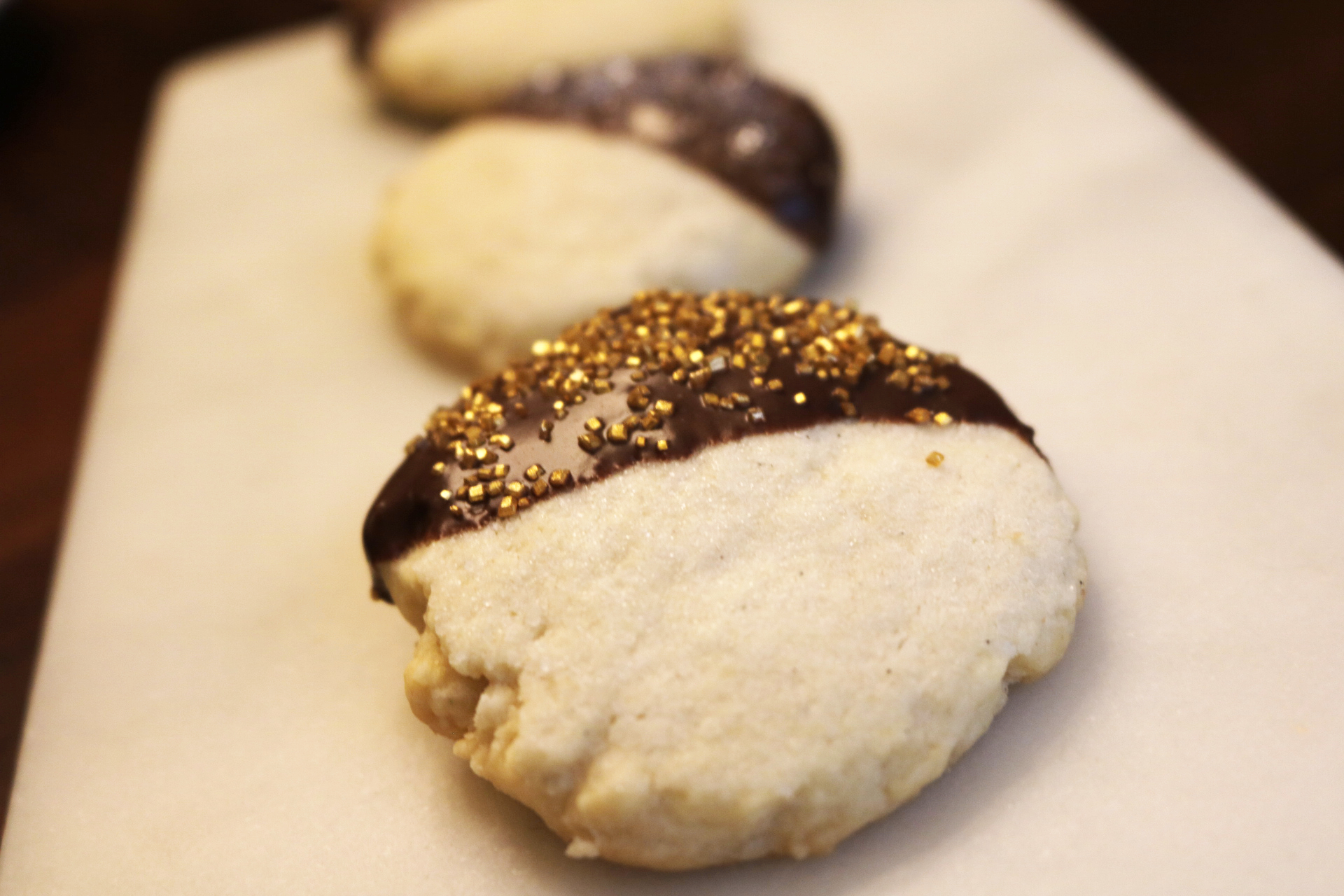 You need to make these ASAP!
Pin this now so you don't lose the recipe