Chocolate Chip cookies are my down fall and these Brown Sugar ones are a must. If there is one close by you can count on me to try it. I am always on the search for the BEST Chocolate Chip cookie, and while I have some favorites (such as these) I am a BIG, BIG fan of this recipe.
Can there be too much chocolate?
In my opinion there can never be too much chocolate in a cookie. To make these cookies something super special I used 2 types of chocolate, dark and semi sweet chocolate. I love the bite of the dark chocolate and the smoothness of the semi sweet when they are combined into one cookie.
For this recipe I also used chopped up chocolate bars instead of chips. I love the texture of the chopped chocolate and also the look it gives the finished cookie. I mean how good does that look? You can use chips of course, they would be AMAZING!
If you wanted to use milk chocolate, are all semi sweet or all dark (I would love that) feel free. You could also use butterscotch chips or even peanut butter chips, the options are endless.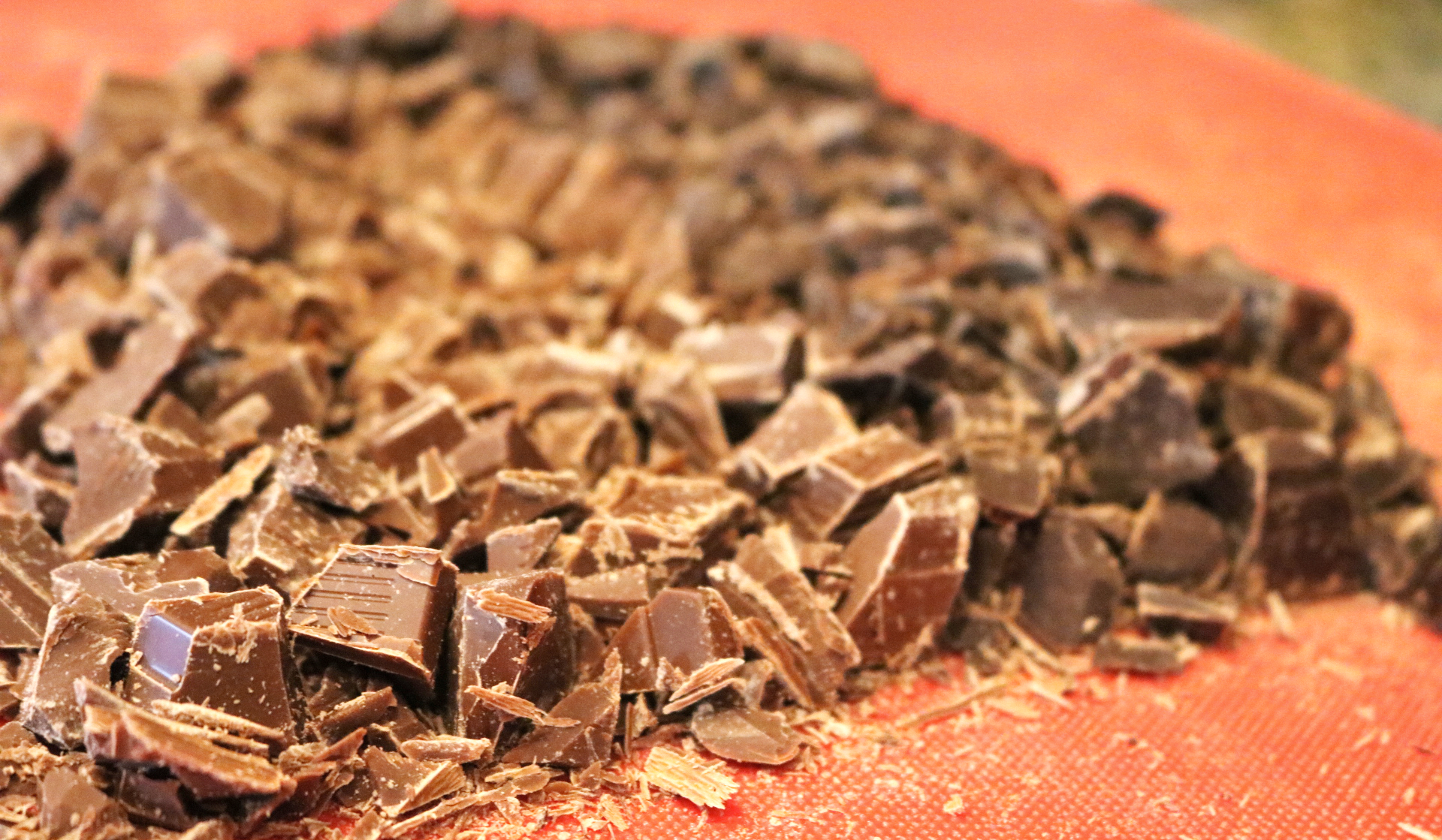 Brown Sugar, Baby
There is only brown sugar in this recipe, no white sugar at all. I love this idea so much. It adds a chewiness to the cookie but also allows the edges to to get a nice crisp to them, making it truly the perfect cookie.
I used light brown sugar, as that is what I have on hand 99% of the time, but if you only have dark you can use it. The dark brown sugar will give the cookie a darker look, so make sure you watch them closely in the oven.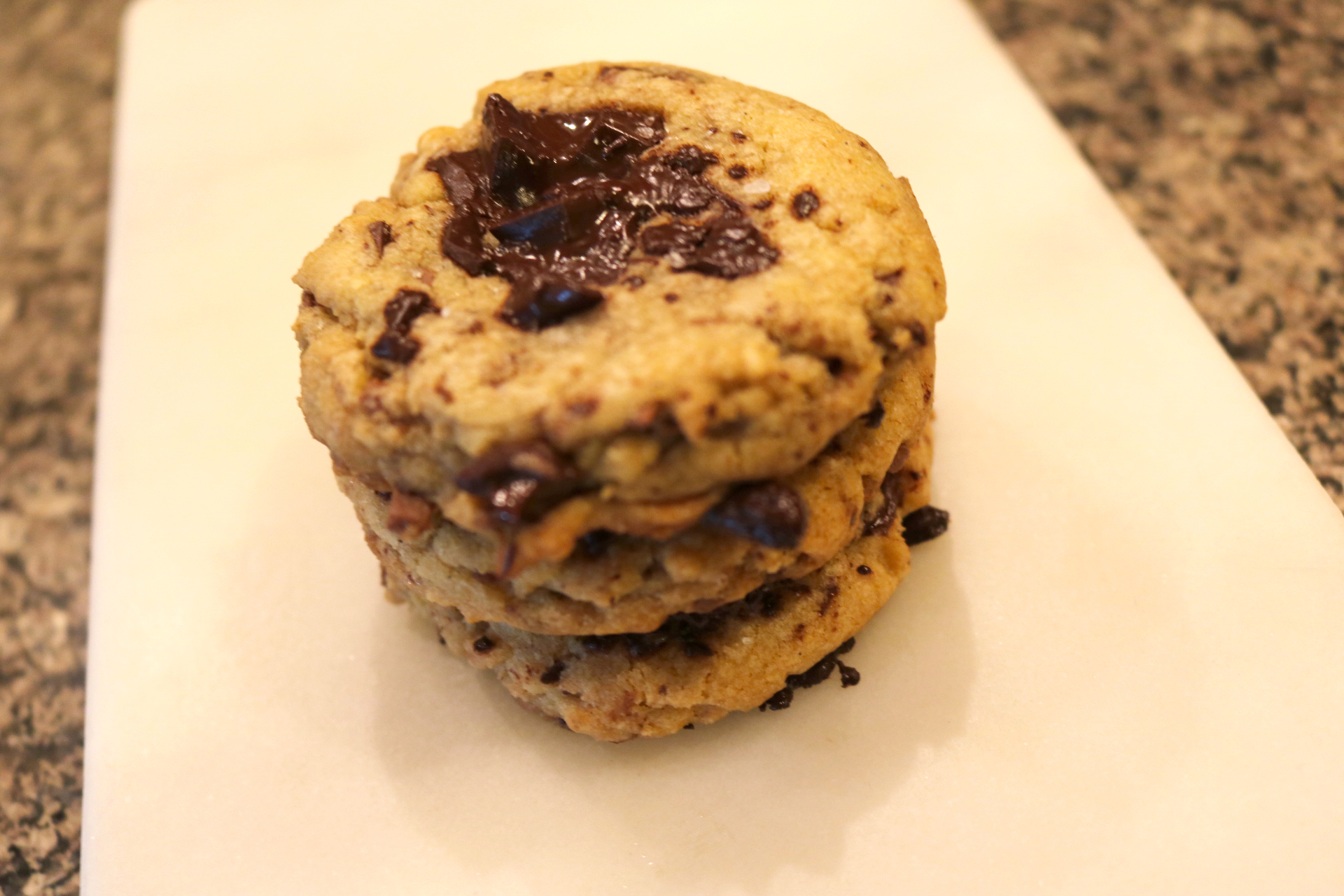 No Chilling Needed
The beauty of not having to chill the dough means you can have warm cookies in under a hour. I am not sure about your pantry but I always have the ingredients on hand to make these cookies. I may have been know to make this eon a whim.
Trust me you will make them on a whim as well once you try them.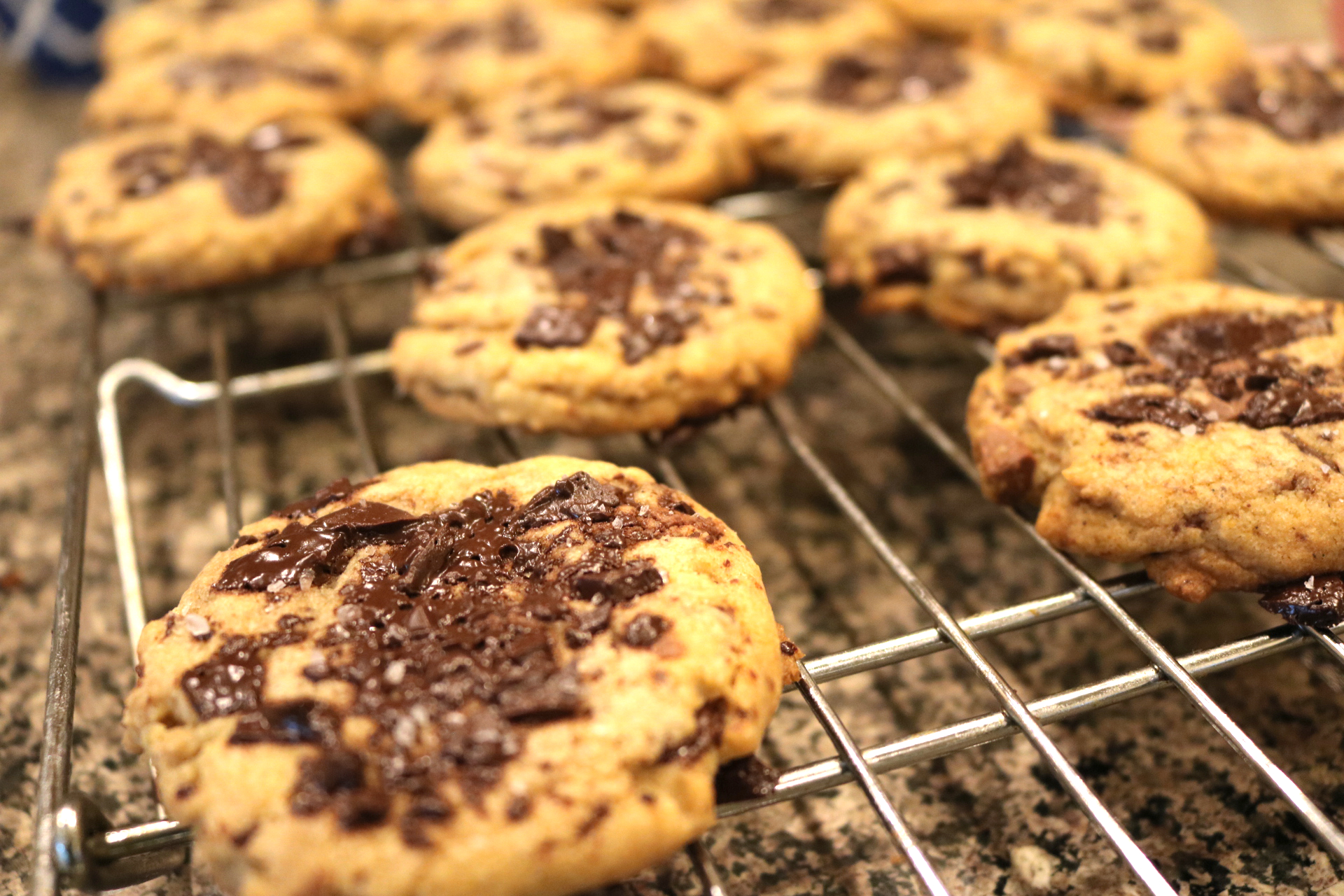 You know you want to make these…
Pin this recipe NOW!