Skillet Chicken Enchiladas are the perfect quick fix dinner and I am all about a quick fix dinner. After coming home from work I defiantly love the idea of dinner being ready in less than 45 minutes.
One Pan and DONE!
Everything for this recipe is all done in one skillet, yes you read that right ONE SKILLET! You make the sauce, cook the chicken and finish it all in one skillet. That means only one skillet to clean and tons of flavor being created.
Make sure you use a high side skillet and not a shallow skillet… it will bubble over once you add in the tortillas if you use a too shallow of a pan.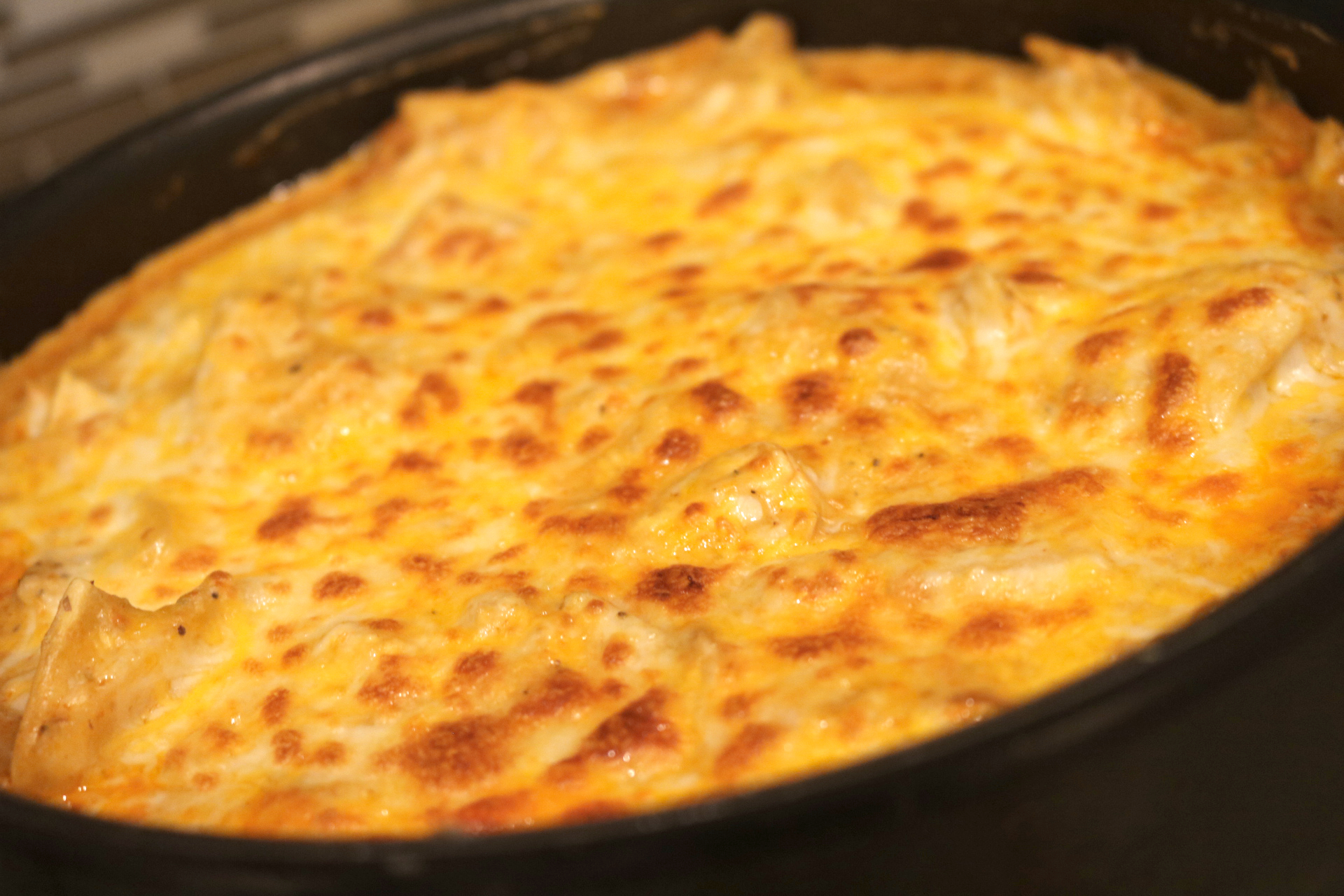 Cheese, Cheese and more Cheese!
My favorite part of any enchilada is the cheese. Sometimes I use Monterey jack cheese, which I love but this time I went with a Mexican Blend. If you wanted to add a little extra heat you could use pepper jack.
Really any cheese that melts well would work… you just want to make sure you use plenty of it as you can see it is the star of the show!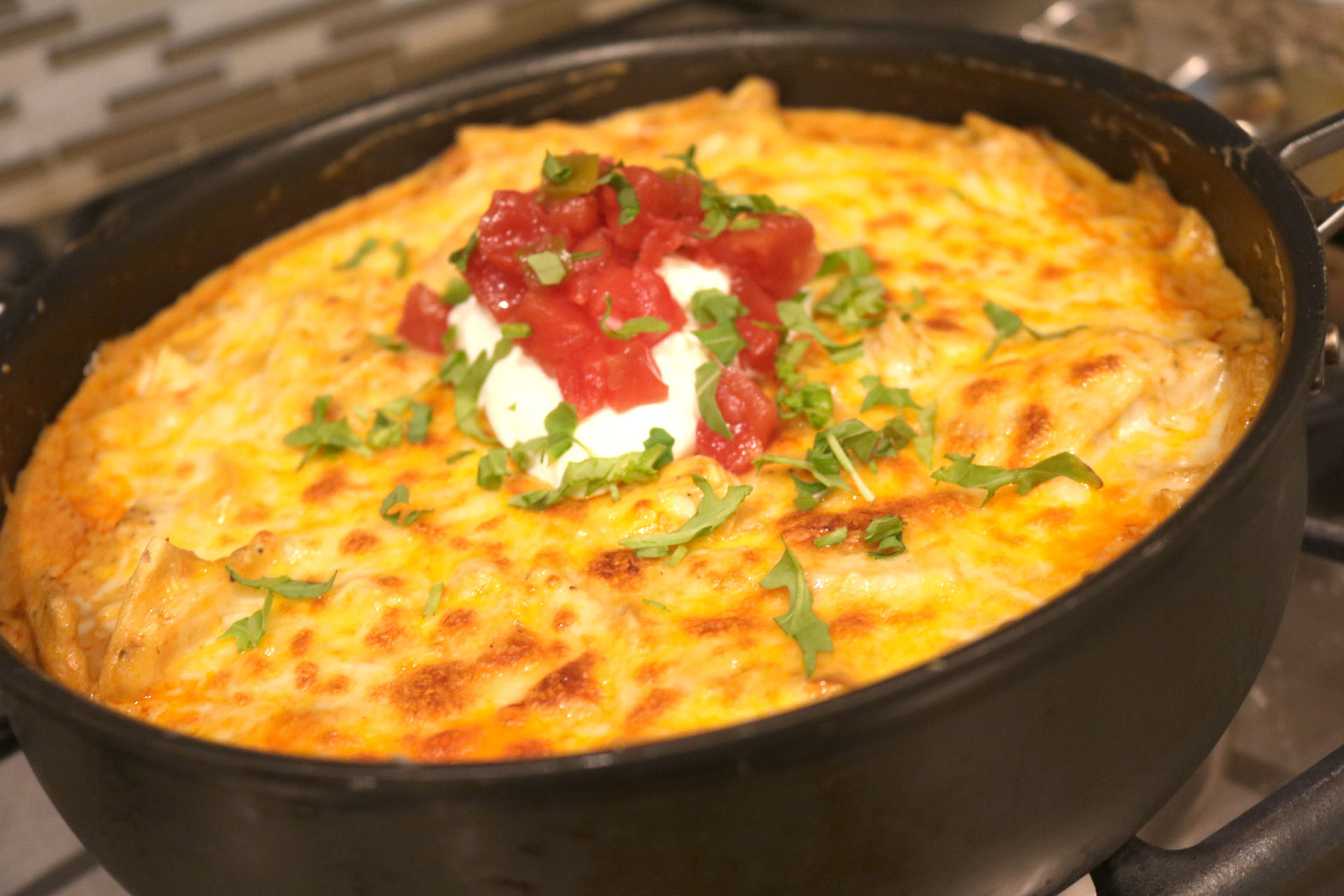 Make it Extra!
To make this skillet dish something super special it is all about the toppings.
You can add on some extra sour cream (you can never have too much in my opinion), some chopped tomatoes, chopped green chilies, cilantro, jalapeños… really anything you wanted would work.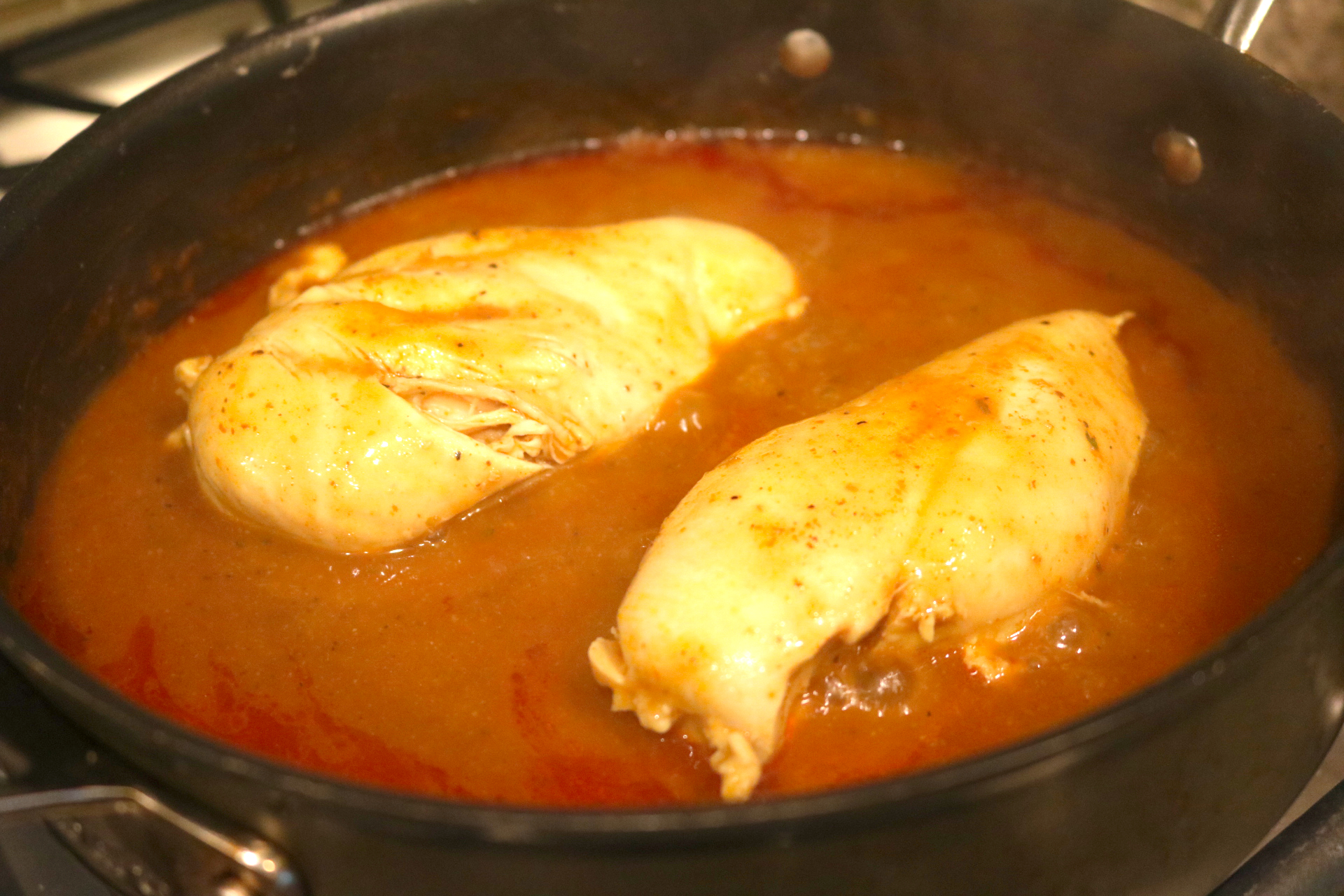 All the flavor!
To make the chicken super flavorful I cooked it in the sauce. If you wanted you could use rotisserie chicken and just add in 2-3 cups of chopped chicken into the sauce and let it heat up for 5-7 minutes before continuing with the recipe.
You could also use thighs if you want, just adjust cooking time as needed.
You need to make this ASAP!
Pin this NOW!