Dark Chocolate Pumpkin Brownies are everything to me right now. They scream…Hello Fall! I so love this time of year. I love the cooler weather, sweaters, leaves falling and the smell of pumpkin spice EVERYWHERE!
Look at that swirl…
I am all about a good swirl…whether it be in my margarita or my brownie. The swirl in these brownies are epic though. The color of the pumpkin swirl next to the dark chocolate brownie batter is the perfect contrast.
These Dark Chocolate Pumpkin Brownies are everything fall should be.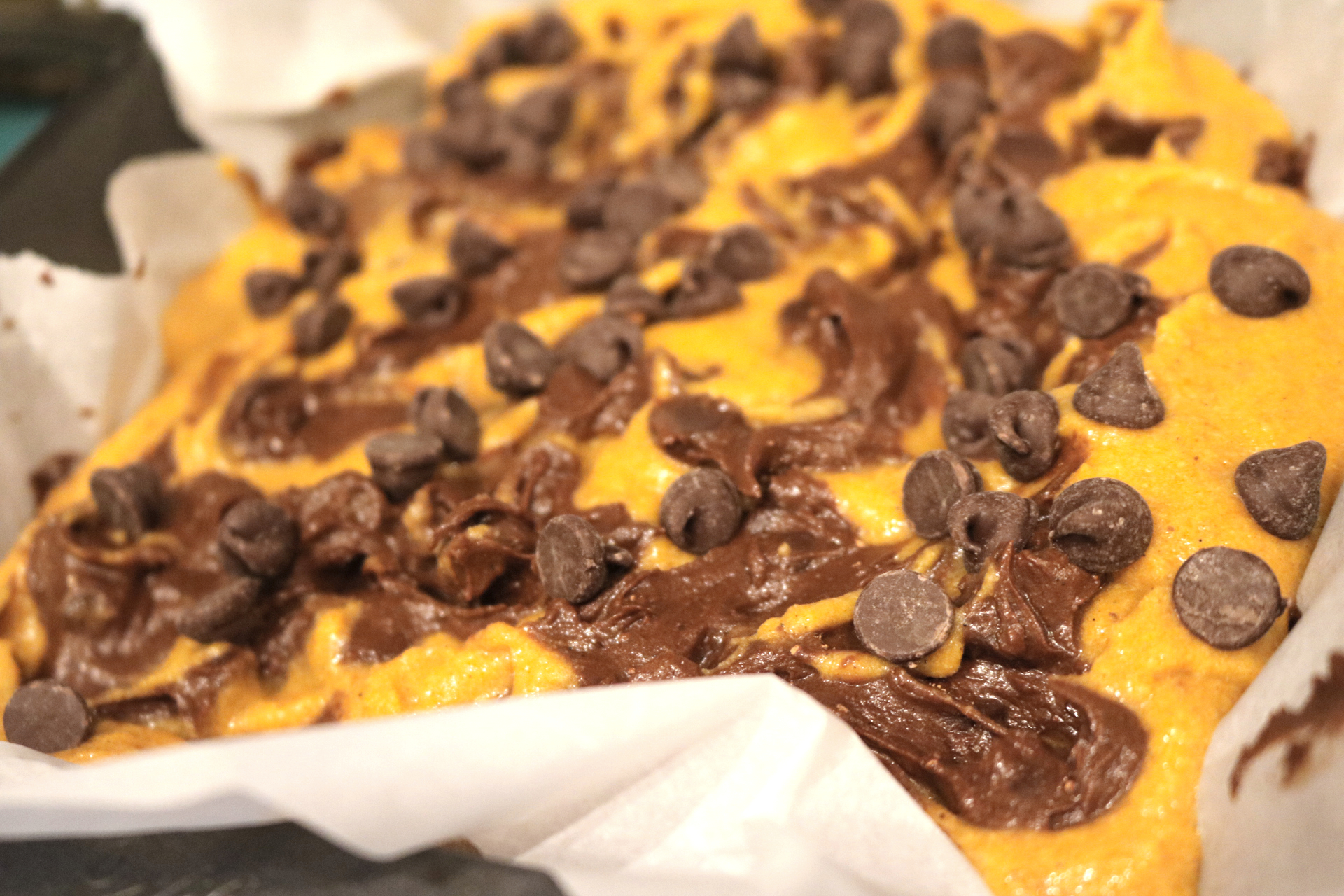 A little extra chocolate love…
To add a little extra chocolate to these already decadent brownies I added in some dark chocolate chips. I just couldn't help myself. I mean can you ever have too much chocolate?
If you do not like dark chocolate you can use semi sweet or even milk, just know the batter will not be as dark.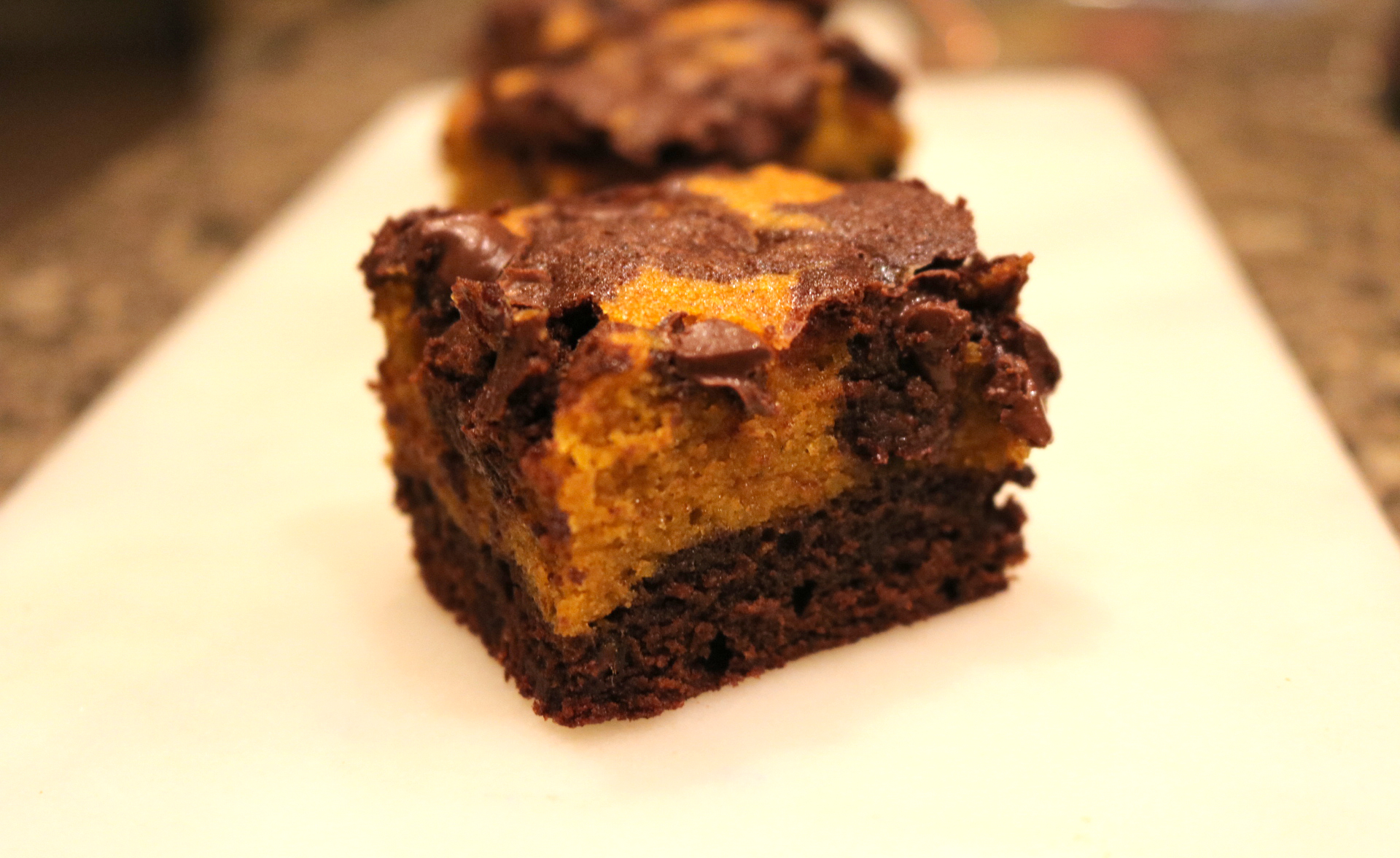 Next time…
I think next time I will add a little caramel swirl in as well. What do you think? Do pumpkin, chocolate and caramel all work together? I am thinking YES!
Get to baking!
Pin this NOW so you don't lose it!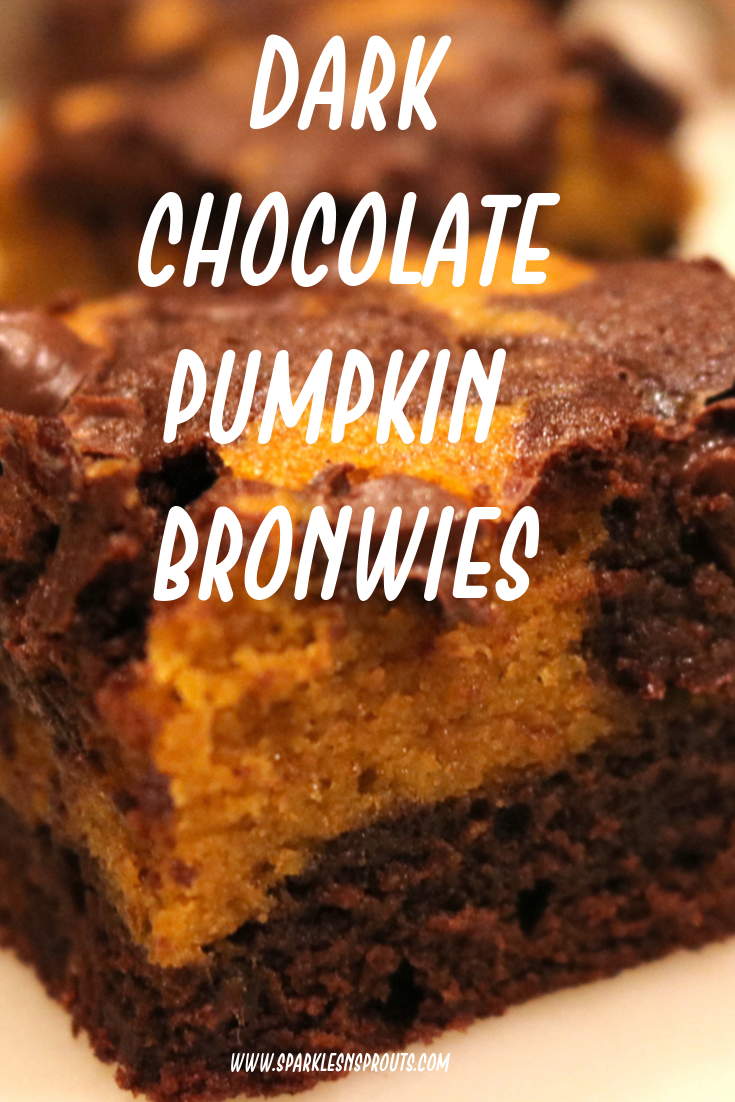 Follow below so you never miss a thing!