It's Pumpkin Crumb Muffin Time, Y'all! I know it is still August, but y'all I am all about pumpkin spice everything…and these muffins are the perfect kick-off to my pumpkin obsession!
Just enough spice…
The thing I love most about pumpkin spice is the combo of the spices. There is a little cinnamon, some clove, some ginger, not too much of any one spice and not too little…it really is the perfect combo. Pumpkin spice makes me feel all warm and cozy inside, just soooo happy.
These muffins have pumpkin not only int he batter but also in the topping but don't worry it is not over powering…it is just enough.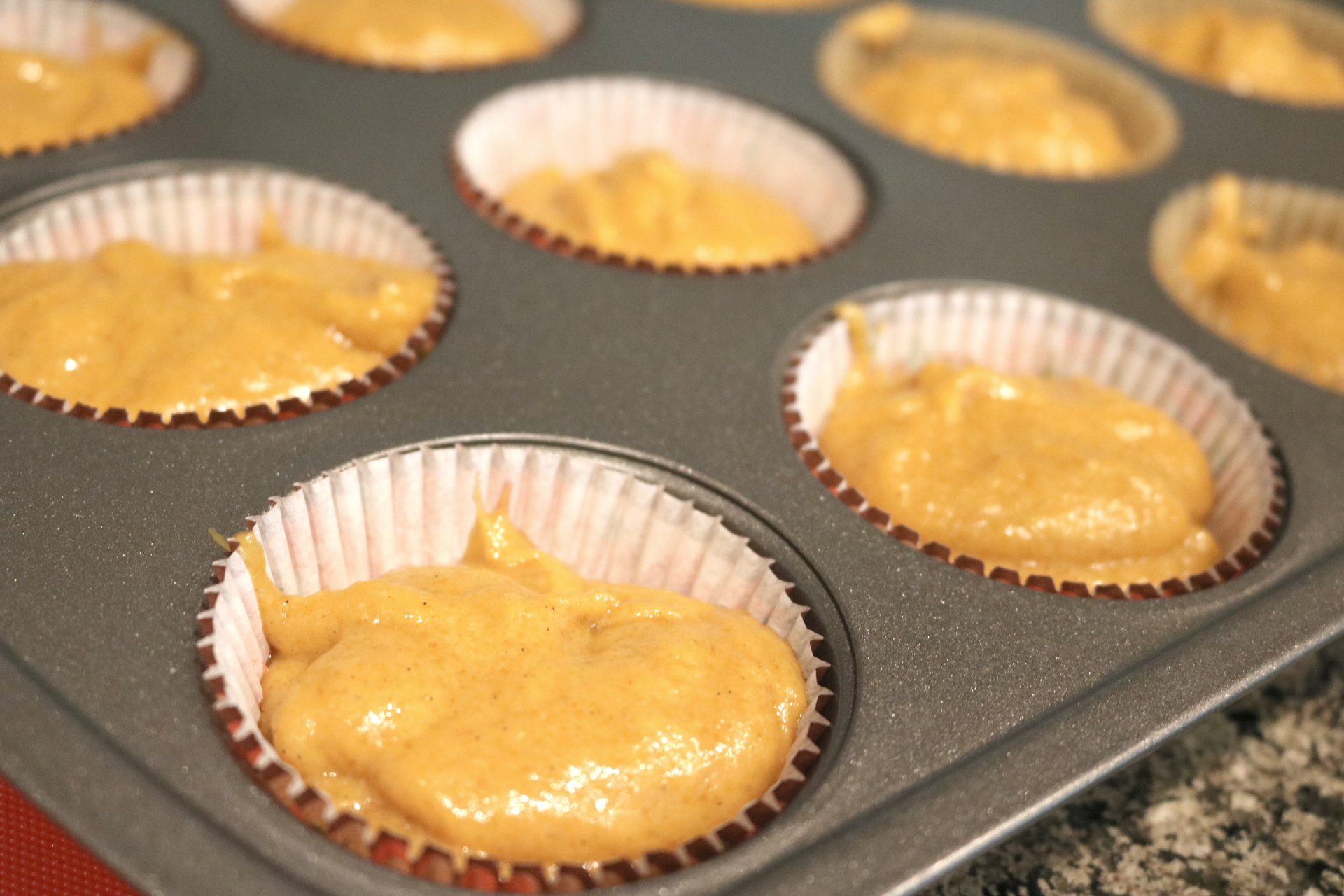 Oh that color!
Not only does the pumpkin spice seasoning make me happy but so does the color of pumpkin, especially these muffins. They are the perfect shade of orange with little specks of pumpkin spice…can it get any more wonderful? I don't think so.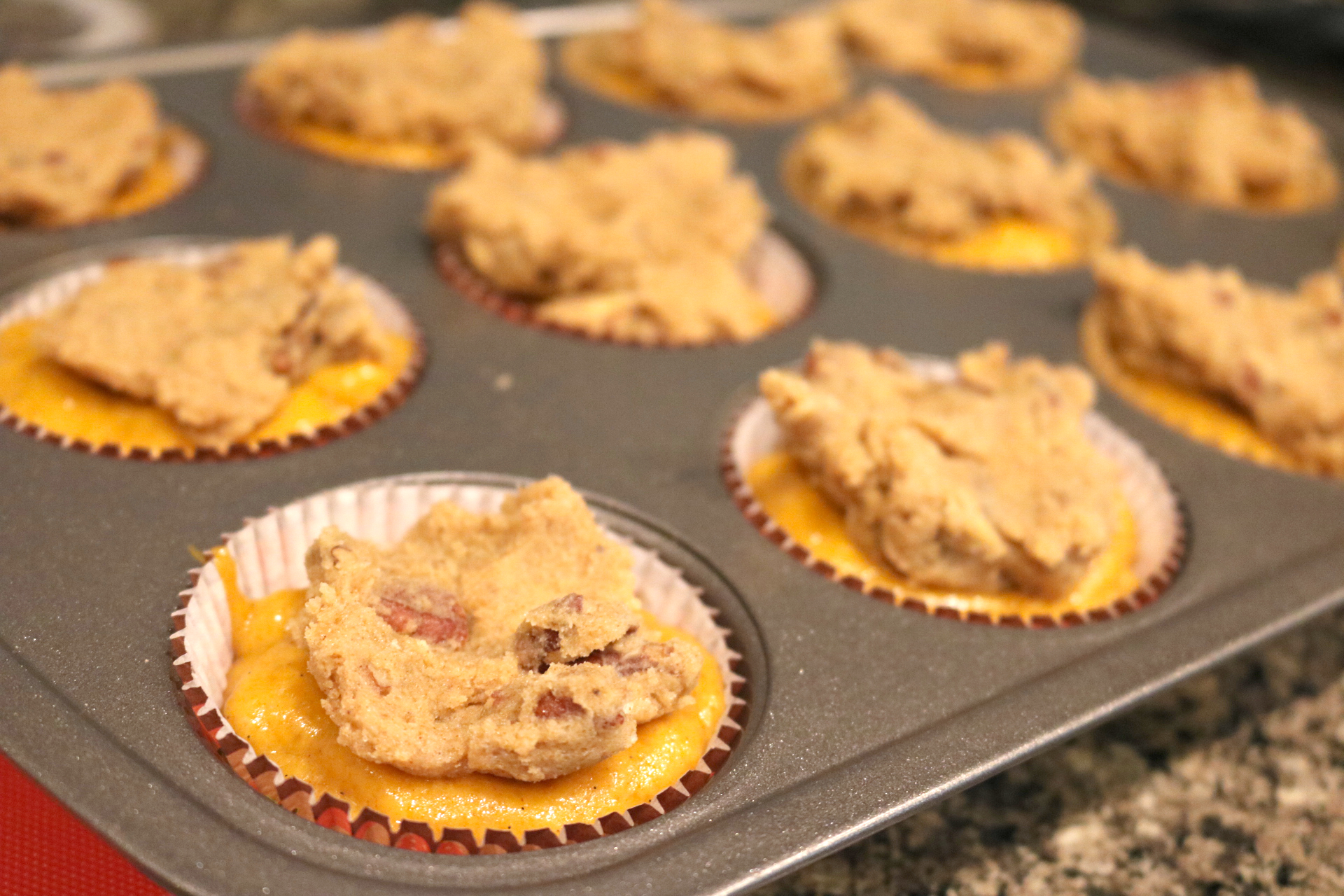 Bring on the crumb topping
Ok I know some of you are probably thinking this is not a traditional loose crumb topping, and your right…but when they bake up it is AMAZING! The bits of pecan (if you choose to use) add the perfect crunch and the topping is loaded with tons of flavor from the pumpkin spice and the brown sugar and butter.
Let's be honest anytime you bring together brown sugar, butter and pecans it is going to be AMAZING!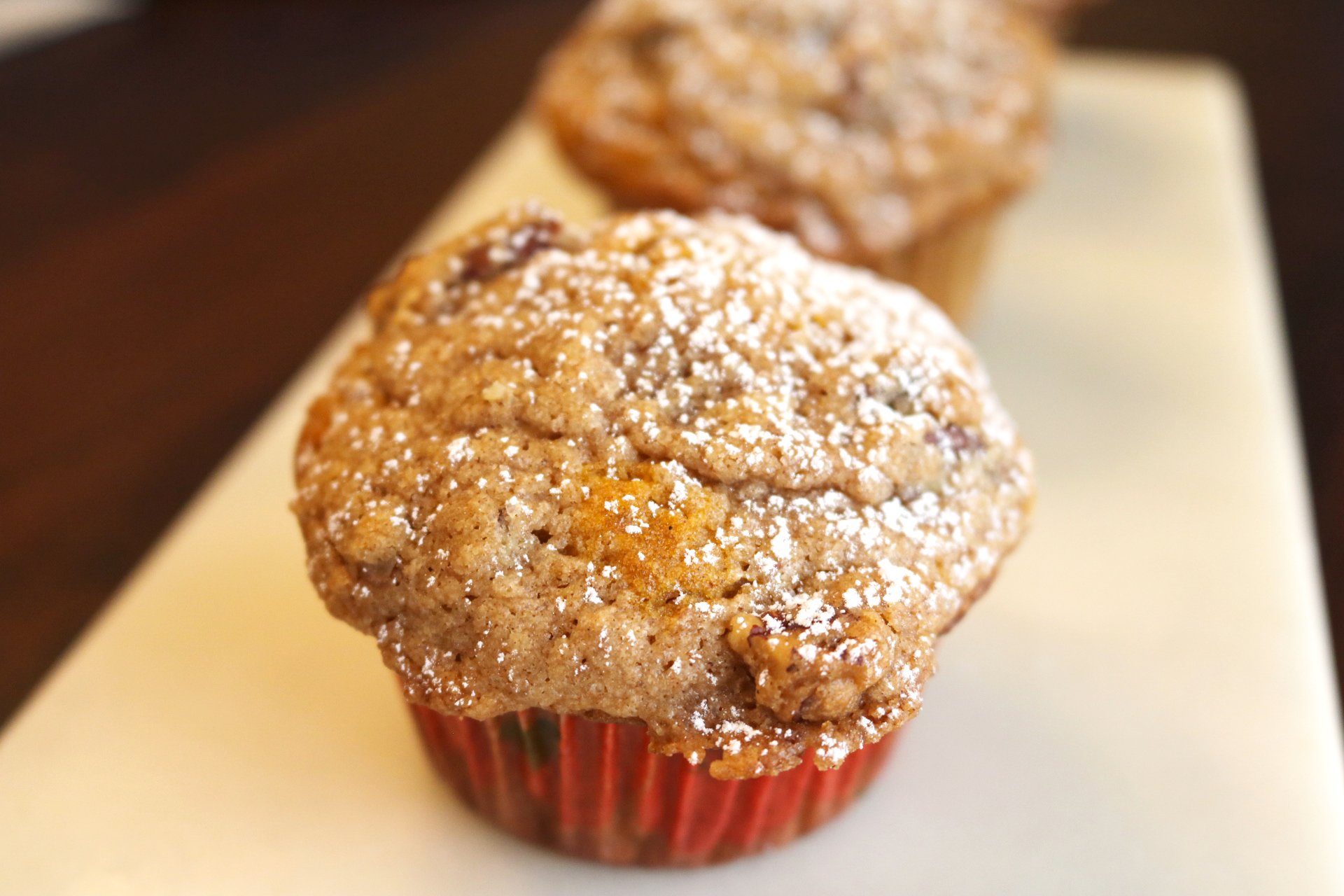 A little extra love
To add a little extra something I dusted the muffins with a little powder sugar to make them just a little extra special. You can definitely leave it off if you would like, but I just love how pretty it makes the muffins look.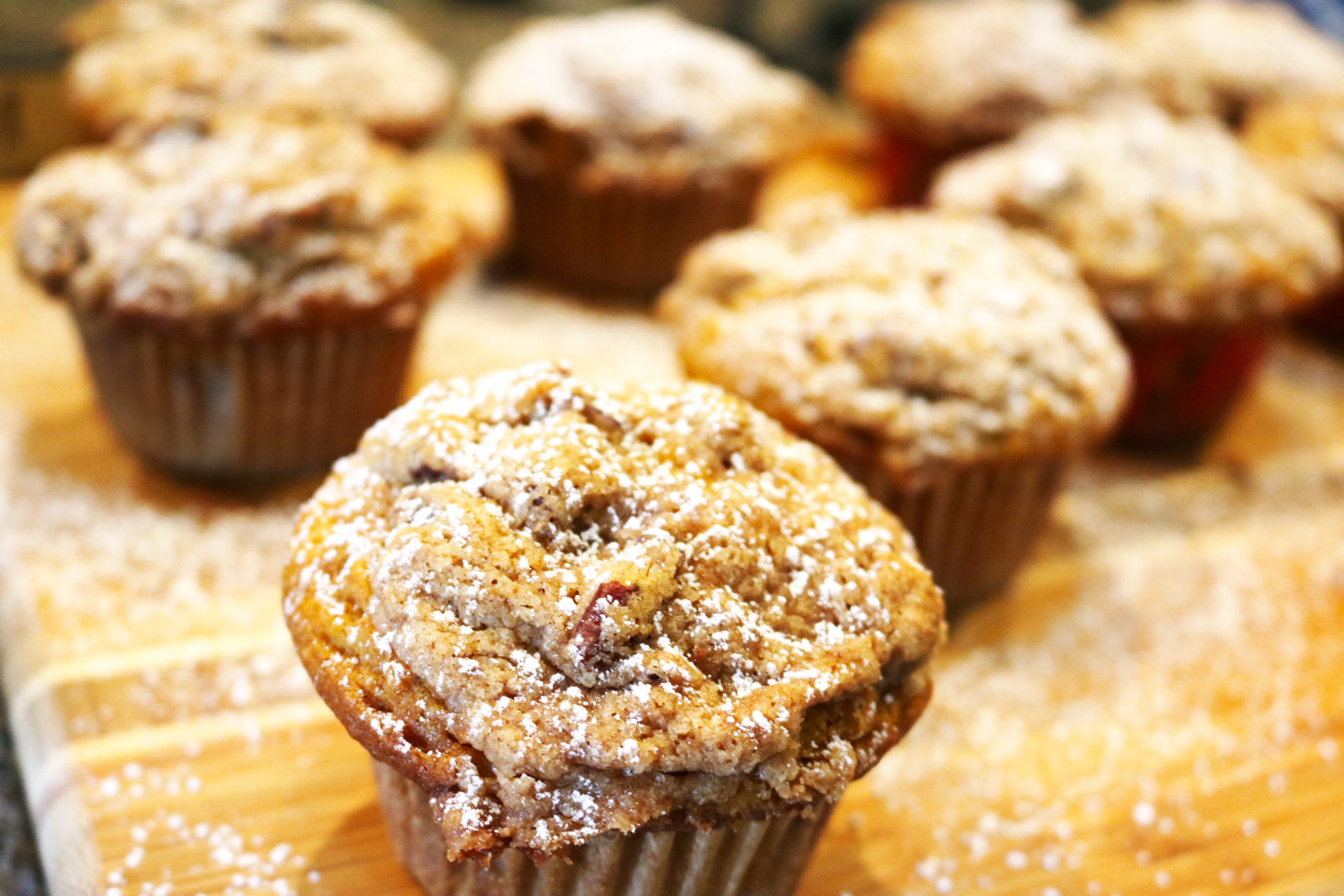 It is Pumpkin Crumb Muffin Time…
Pin this NOW so you don't lose it!

Follow us below so you never miss a thing!