Are you a fan of stuffed jalapeños? I AM and this KETO Poblano Chicken Casserole is everything you love about a stuffed jalapeño and MORE!
Starting with Chicken!
For the sake of ease I used a rotisserie chicken. I just love how easy a rotisserie chicken can make dinner. If you do not have one on hand, or don't love them like I do you can use 4-5 cooked chicken breasts, and just shred them up.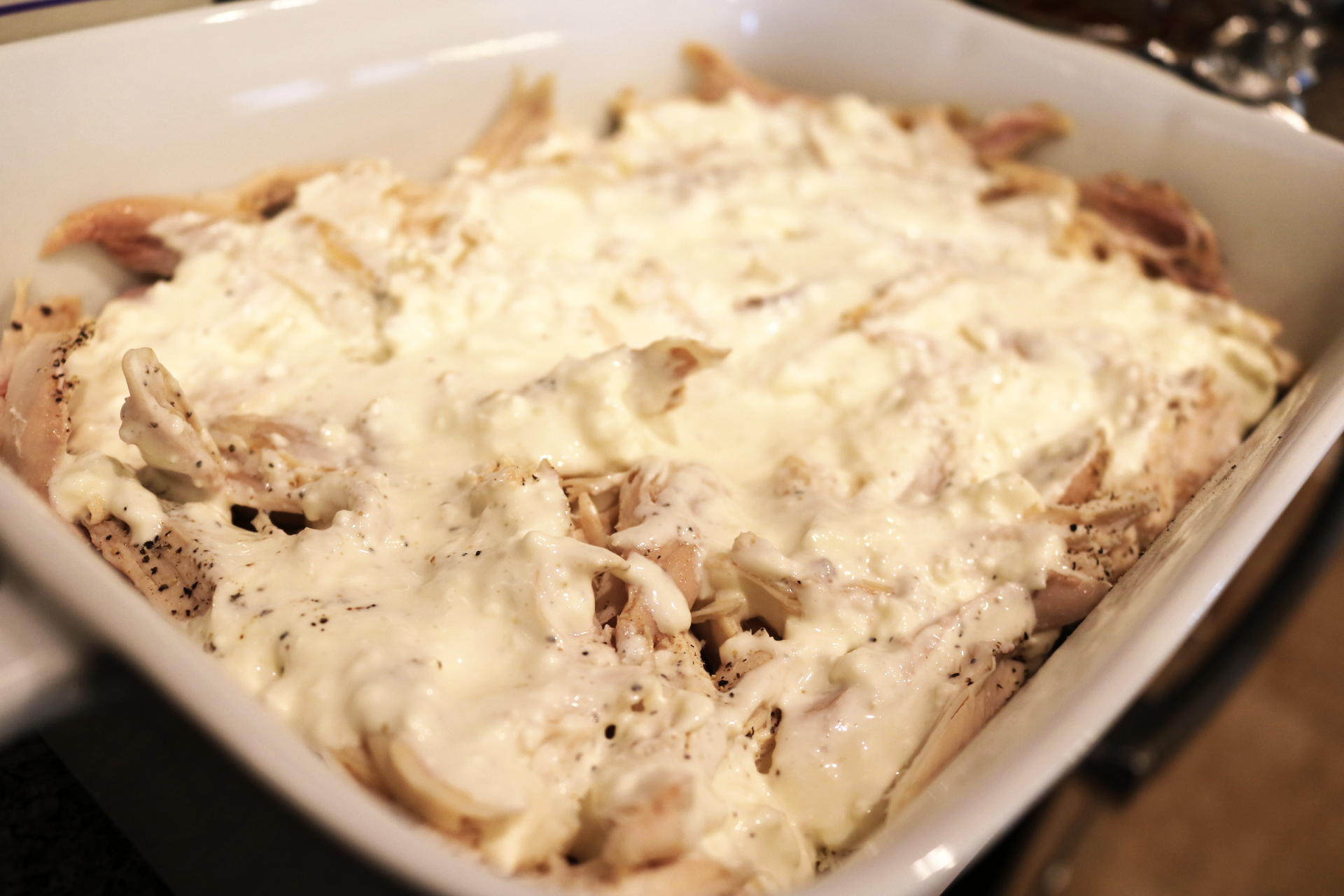 Oh the sauce!
The delicious sauce is a wonderful combo of cream cheese, heavy cream, garlic, chicken stock and some spices. It is loaded with tons of FLAVOR and is so easy you will not believe it. Trust me you could eat just the sauce by itself.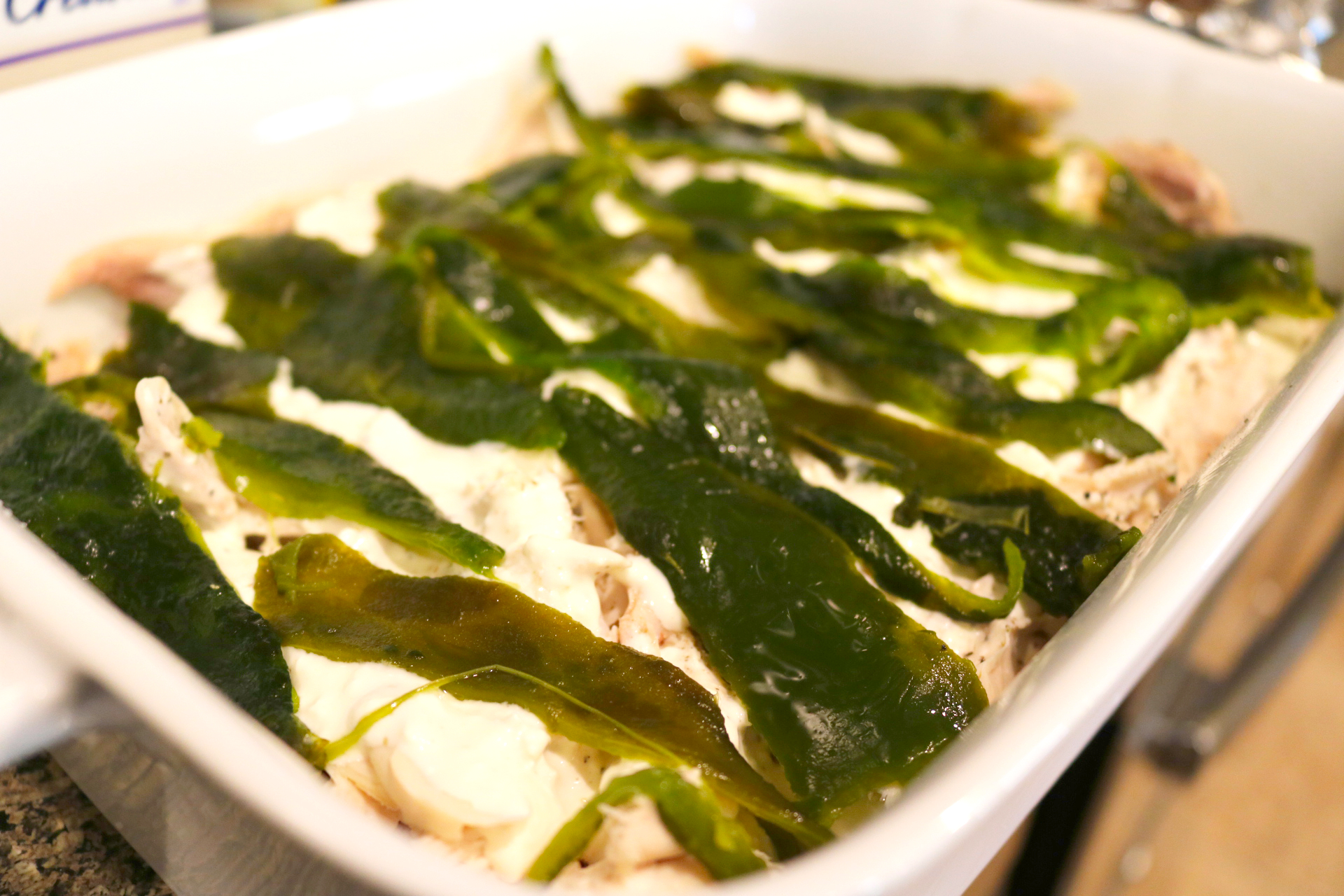 The Peppers are AMAZING!
Most people use jalapeño peppers for this casserole but I wanted to change it up a bit…I used poblano peppers. To really amp up the flavor I roasted the poblano peppers… yep I roasted them. Don't worry though, roasting them is super easy… and you will be so glad you took the extra few minutes to do it.
I also love these peppers as they are NOT too spicy. They add just the right amount of heat.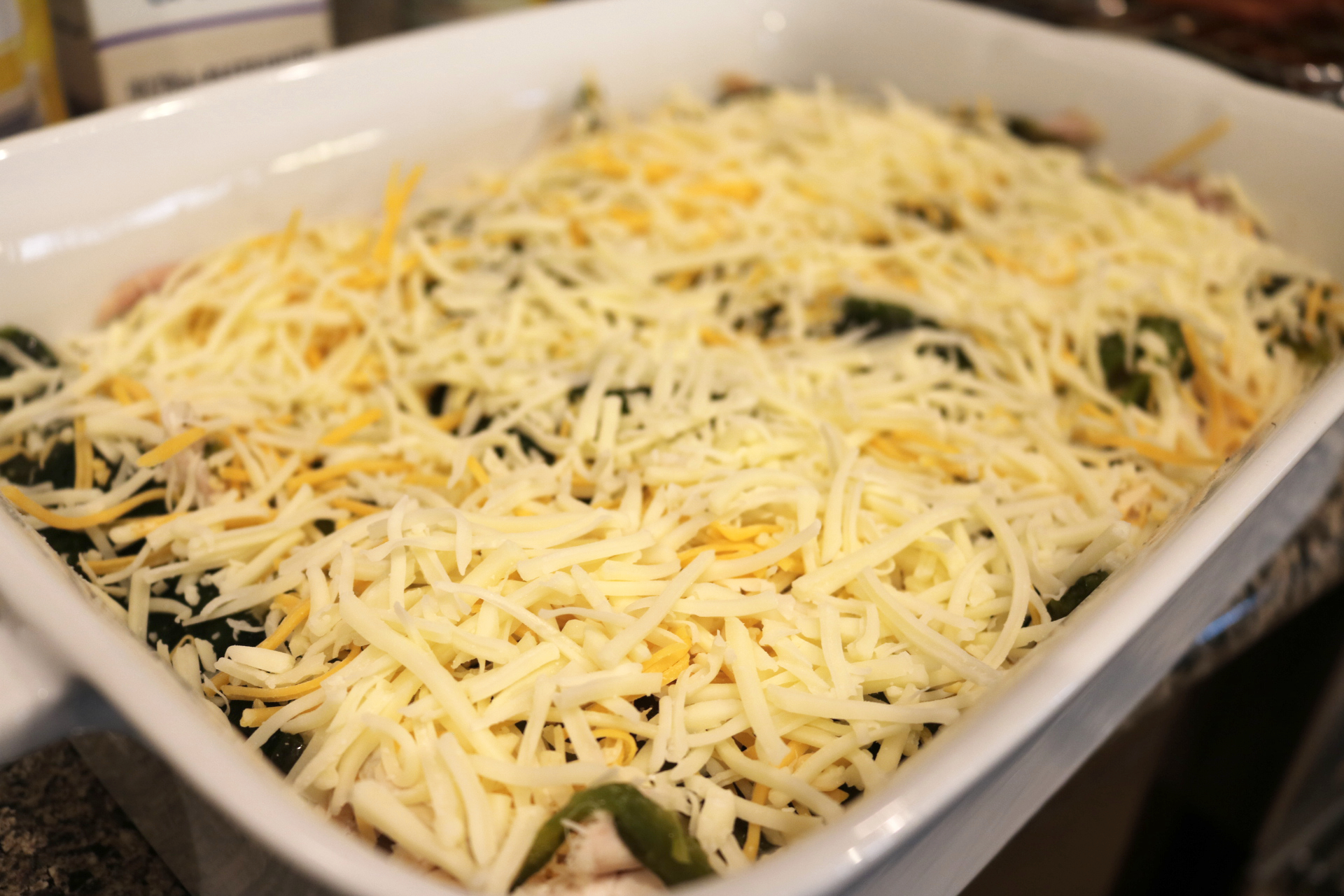 And then the cheese… don't forget the cheese!
I used a combo of mexican blend cheese and also some monterey jack cheese. I love the combo these cheeses bring to this casserole… both melt beautifully and are perfect with the peppers, sauce and chicken.
MAKE THIS NOW
Make sure and pin this NOW so you don't lose it!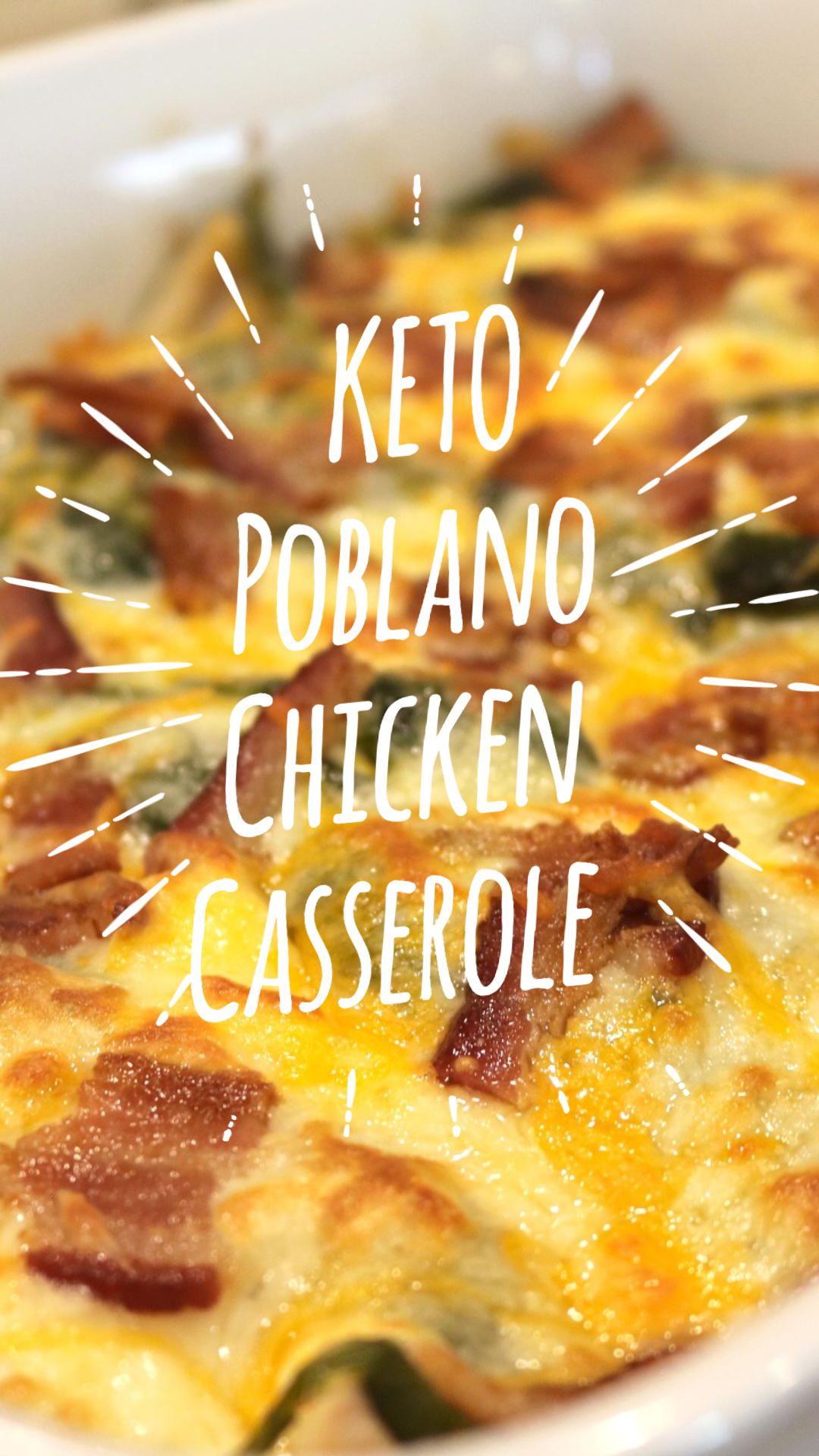 Follow us below so you never miss a thing!