This KETO Queso Burger is everything you need in your life RIGHT NOW! This whole burger kinda happened by accident. I was craving a burger but I also wanted Mexican food, well really just quest dip, so I decided to marry the two into this amazing KETO QUESO BURGER!
It all starts with the burger (and then the toppings)
For this burger I went with a 80/20 blend of ground chuck. If you wanted to use a 90/10 blend or 70/30 blend go for it, just make sure to adjust cooking time as needed. The leaner the meat the faster it will cook.
I used 1 1/2 pounds of meat and made 4 patties out of the meat. When I made these I did not make a side dish, so this was the whole meal. If you were going to have some sides, such as a salad or this Mexican Cauliflower Rice, then you could make them smaller.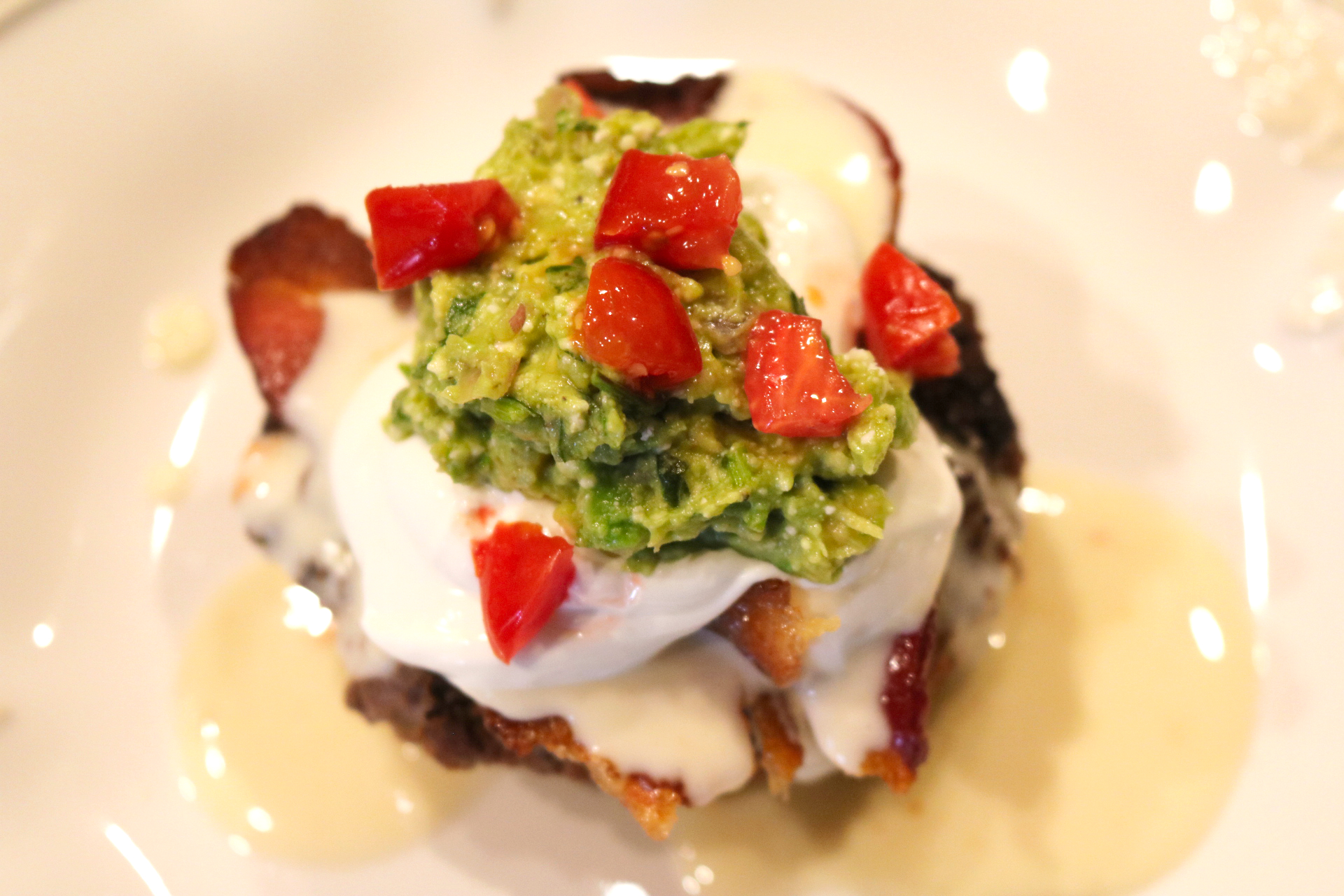 Now for the YUMMY!
Being that this burger was already a little different I decided to put a little but of everything I love. First I topped it with bacon…I always have bacon in my refrigerator cooked and ready to go so I just added a slice to each burger (after I reheated it a bit).
Next came the queso… it is the KETO Queso Burger. I prefer a white queso dip, but any cheese dip you like would work. Then I added a little sour cream, some guacamole and some chopped tomatoes. Not only was it pretty but is was SO GOOD!
The beef was seasoned perfectly and so juicy (I only cook mine to medium rare) and then you add in all the amazing flavors from the toppings and you get a bite that everyone is sure to LOVE. I have been craving this burger ever since I made it…and it will be back on the menu this week.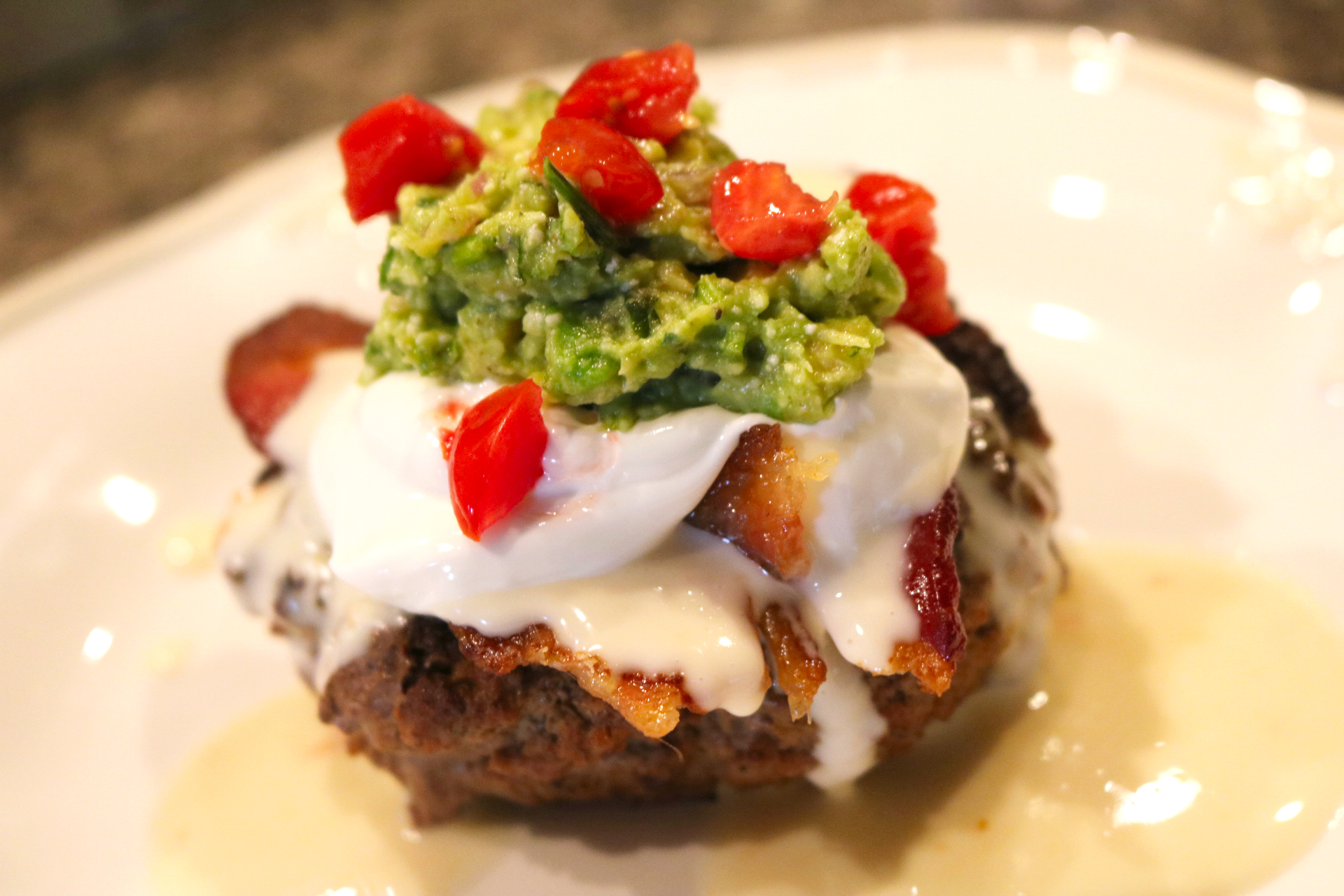 You need to make these ASAP
Make sure and Pin this ASAP so you can find it!
Follow us below so you never miss anything!